Recent research shows that a large number of small industries have benefited from mobile apps. Nowadays smartphone applications are an integral part of every business, whether they are running big businesses or small, it doesn't matter. But the prime factor is that what is the reason behind it? Is it beneficial for businesses to start their own mobile application development?
In this article, we will tell you the benefits of a smartphone app, why enterprises need a smartphone application,s and how an entrepreneur can achieve newer heights by developing an ios app.
Unprecedented Reasons Why Your Business Needs a Mobile App
 Having an effective web presence alone is no longer helpful, as users are continuously shifting towards smartphones. Along with this, mobile applications have become an essential marketing tool for business owners.
Mobile App usage gained huge popularity in recent years. According to Frank Newport, Most U.S Mobile phone users check their phone at least once an hour. Whereas, young Americans check their mobile app once in 10 minutes.
According to

TechCrunch

, U.S smartphone users now spend their maximum time on smartphone apps than watching Television.
The average U.S person is now spending 198 minutes per day on apps as compared to 168 minutes on televisions.
Time spent on Smartphone devices is 220 minutes or 3 hours, 40 minutes/per day.
Time spent on Mobile phones increasing rapidly, the time consumed on televisions remains unchanged from Q2 2014 to Q2 2015 but it is increasing day by day on smartphone applications.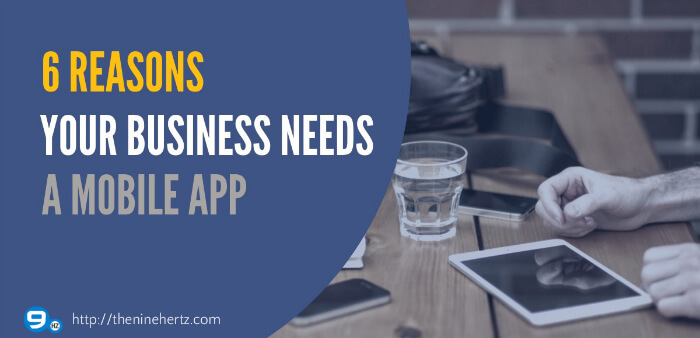 These are some reasons that why apps are becoming popular. But after knowing the reasons, your next concern is, what you should choose, a hybrid app or a native app?
If you are looking for hybrid mobile apps then we would say, developing smartphone apps using cross-compatible web technologies, such as CSS, Javascript & HTML5, or the other similar programming language to write web apps is cheaper and faster. Developers only need to build apps that can run on various mobile platforms.
Advantages of Developing Smartphone App Development
The smartphone application helps you to achieve your business goals. People are constantly using their smartphones to browse the internet. Some advantages are as follows:
Start Earning With Your Mobile App
Many small and medium-size organizations try to avoid developing mobile applications for their business, as they fear expenses. So, you can go for basic app development, by avoiding unnecessary features. It will reduce the overall cost of mobile app development. You can then monetize your app and start earning from it.
Showcase Your Products With Smartphone App
A mobile application can be used as an effective marketing tool to showcase your products to your potential audiences. You can update your app to add new products. An app can help attract users with interesting offers and discounts.
Reach Your Potential Audiences Anywhere & Anytime
Mobile app work as a medium between you and your customers. Customers can access mobile apps anywhere, anytime, without any hassle. Nowadays, customer needs better user experience with better functions and features.
Better Security
Mobile applications also provide additional features and use that are not possible on mobile websites. The most significant thing is their compatibility with devices, such as address books, push notifications, cloud integration, offline access, and caches directly from the application.
The mobile site is not enough anymore, audiences need a superior user experience. This is the reason they want the mobile app.
With a mobile application, you can achieve desired results in a short span of time, which is not possible with a mobile-friendly website. The audience prefers mobile apps over mobile sites because mobile apps run with their own interface environment, which delights app users. Also, Once your phone application has been developed, you can make money from it by using various money-making techniques, such as AdSense and so on.
Want To Boost Your Business?
Develop Your own Mobile App Now!
Why Do Small Businesses Need A Mobile App To Achieve Their Goal?
Smartphone application development has numerous benefits like it increases brand awareness. Quicker and bug-free app development will enhance the brand value in a better way. A high-quality mobile application is always welcomed by people and attracts a large number of mobile users. Also, it helps to transform the potential customers.
Customer loyalty can also be maintained with a mobile application. Recent research done by Clutch is proving this.
About 15% of small businesses have a Mobile App in 2015 and 1/3 of them have developed a mobile app for their businesses in 2014.
Almost 18% of small businesses plan to make an app in the upcoming years.
Final Words
A smartphone application can be very helpful for small organizations/businesses. It will help you to increase the overall ROI and thus will improve your brand image. If you enjoyed this post, you can share it on Facebook, Twitter, LinkedIn. We'll be back soon with some latest and helpful blog posts.
---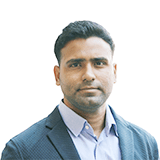 My name is Hemendra Singh. I am a Director and Co-founder of The NineHertz, IT Consulting Company. I am having a keen interest in the latest trends and technologies that are emerging in different domains. Being an entrepreneur in the field of the IT sector, it becomes my responsibility to aid my audience with the knowledge of the latest trends in the market.