With the increasing use of technology and a simultaneous increase in the number of mobile applications, it is difficult to keep the customers engaged with you, especially when deleting your app and downloading the other alternative apps is quite easy and approachable for them. Yet there are a few key points to be considered while developing an iOS mobile app or upgrading the app to hook the customers and give them an experience for a lifetime. Let's just discuss them one by one with a few examples that I have quoted it here.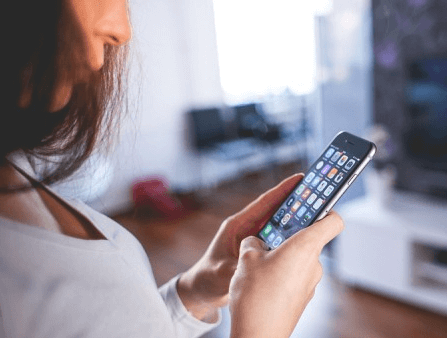 Excellent Customer Service
This is the most important key to unlocking the mystery of customer engagement. All you need to do is to provide them the best service in the world. Every customer while spending money seeks to get the maximum benefit and satisfaction out of it. You will be able to stick the customers with you, only if they are satisfied with your services, so make a mental note of that.
You need to have a real sense as to what the customers need and then give them the best as per their requirements. Trust me, the users will love this and this will add their names to the list of your loyal customers.
The next best thing that an app developer can do is to build an In-app engagement screen. An in-app engagement screen is a screen where the users can go and get all the information about the app and the company/person who developed the mobile app. They can keep themselves informed about the new updates, videos, or any information in which they may be interested. You can also add an in-app chat to your app, which will facilitate the users to reach out to the support team in just a few seconds. First-time users will love this distinct feature.
Try to get these simple things in your mobile app and you will notice an ever-increasing number of users and will be able to retain most of them.
Offer Convenience to Users
One plain rule to keep your users engaging is to make things more convenient for them. It is the need of the hour if you think about it logically; convenience is the root cause for all these developments.
Okay, let me illustrate this with the help of an example, Can you recall our banking system in the early 2000s. We used to visit the local branches of the bank and stand in a long queue to make those cash deposits. It was only with the introduction of the smartphone with WAP (Wireless Application Protocol) support that enabled people to use mobile banking which was first developed in 1999 and was first provided by the European banks. And I see tons of people making miscellaneous transactions through M-Banking now. How simple it is now to transfer money to our friends, pay bills online.
A recent study states that mobile banking users will increase to 1.75 Billion by 2019, which will represent 32% of the Global Adult Population. Convenience is one of the levers which drive development.
Mirror your website
I am sure, you must be thinking, why is that important. There is a very strong reason behind this philosophy. Considering your presence on the internet for a long time, a countless number of users have their hands on using your website. Now the only benefit that an app may provide to them is the convenience of its usage, which is anywhere.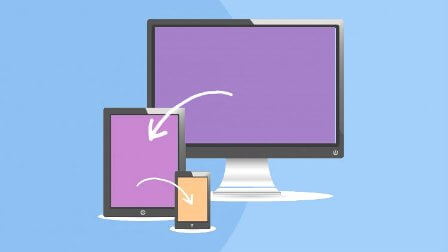 Suppose, you want to check someone's profile which is not added to your friend's list on Facebook, you think of using the mobile app, but even after like 10 minutes, you are unable to search the profile of that person. Why? Because the app does not possess an option of advanced search as it is available on the website. Will you feel like using the app ever again, Probably not?
Mobile App developers need to understand that people who are used to using your website, would definitely look out for the same navigation, categories, and search options.
It is important that they find whatever they are looking for in a very short span of time. While considering the mobile screen and other limitations of a mobile sphere, if they can access all the categories, options on the mobile as on the website will make them stick to the app.
Effortless On-boarding process
Ah, now that sounds really important. It is the platform where you may lose your users even before they actually start using your smartphone app. The account creation and onboarding process should be very clean.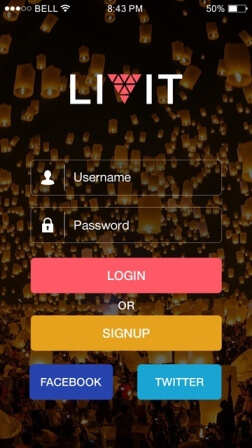 You can grease the wheels for them by giving them different login options like sign up with a Google account; log in with Facebook or for that matter no login at all (continue as Guest Users) and then ask them to create their account maybe after their first use.
You may even provide them with the option of importing their already created profile, which can make the process seamless for them and they can be directed to use the app in less than a minute.
GPS locators
Trust me, this feature can work wonders for you. GPS locators enable the app to determine the location of the user which in turn facilitates the users in a number of ways. First, they get to know about the various offers available to them or in their city.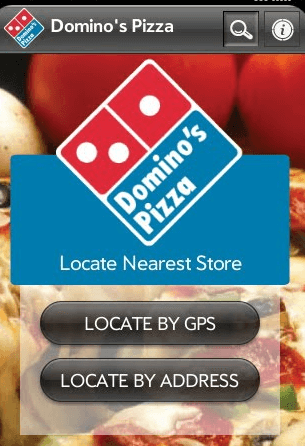 It can also reduce the pain while placing orders as the locator will auto pick the address and if the user is at his/her home or office or say anywhere and wants to get the order delivered to that particular location, they need not input their location and also makes it easier for the delivery boy to reach the destination hassle-free.
Trust me taking calls and navigating the delivery boy your address while you are tempting for your pizza makes it more irritating.
Plus, it is an added advantage when you are on a road trip with your friends in an unknown city and you are damn hungry and looking for the nearest store, the mobile app can help you help to fetch the information in a fraction of seconds.
Hire Qualified Ios App Developers
let's Start A New Project Together!
Reward them
Who does not like to get rewarded? I know everyone does.
Okay, answer this very simple question first, you wish to buy a pair of shoes, now you have three options – to visit a local store, to order it online through the product website or you can order it using the mobile application that they have recently developed.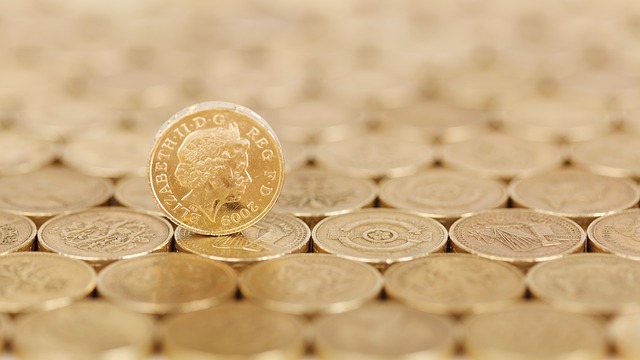 Now compare the efforts you need to make and the price you need to bear. If you go to a local store, you will get it for $25, if you buy it from the website you will get it at the same price, but if you are getting an additional discount of say 20% and get it at about $20, just because you are ordering it from their mobile app, isn't it just wonderful? I mean a difference of $5 and much more convenience of ordering, tracking it from your mobile app.
Offering a series of such promotional techniques does wonders and you can definitely notice that the number of customers engaged with your app has increased rapidly.
Promo Codes, Loyalty Points, Cash Back schemes, and options like Deals of the Day can increase your daily traffic and can give the customers a reason to visit the app at least once every day.
Feedback
One of the simplest yet very crucial tricks to keep users engaging is feedback.
When you seek your user's feedback, it makes them feel important. It is the best mechanism to take inputs for the improvement ideas. You have created the app by putting in your best efforts; this simple exercise can keep its presence long-lasting on the market.
So all the mobile app developers out there, make a note of this important task, listen to your users, and make them feel that their response is valuable for us.
You can also give users an option to send us the feedback anytime and it should be just one click away from them. Sending feedback to the support team should be as easier as this. One-Click should take you instantly to the feedback page or form.
Bottom Line
There is no sure shot method or technique that can help you retain your customers or increase your user engagement, but meeting their expectations, quality service, making an improvement with the feedback provided, listening to their problems, and resolving their issues can do most of it.
---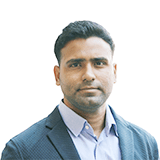 My name is Hemendra Singh. I am a Director and Co-founder of The NineHertz, IT Consulting Company. I am having a keen interest in the latest trends and technologies that are emerging in different domains. Being an entrepreneur in the field of the IT sector, it becomes my responsibility to aid my audience with the knowledge of the latest trends in the market.