In the year 2015, iOS 9 had created a sensation in the smartphone world with its rich features. Since then, iOS 9 has been appreciated by the users for its great performance and functions such as split screen, slide over, picture in picture etc.
This year also, Apple is working hard on its next generation iOS 10 which would probably be the most advanced & innovative iOS till the date.
It is expected that apple will announce this new mobile OS in June 2016 at worldwide developers conference (WWDC). It will be officially available for the consumer after few months of its beta release.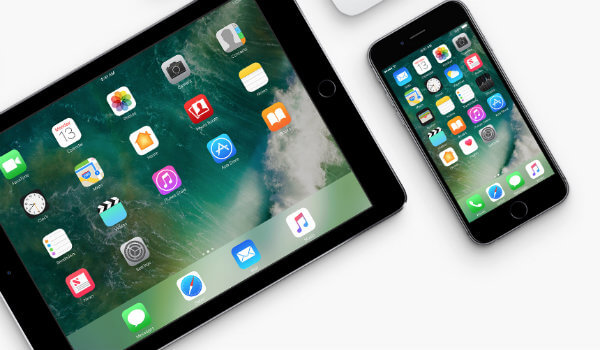 World Wide Developers Conference 2016
Apple has released the dates for WWDC 2016 which will take place on June 13, 2016, to June 17, 2016, in San Francisco. That means we only have to wait a few weeks before Apple reveals iOS 10.
The iOS 10 beta will be available to developers at the same time, while public beta may launch in July, as they did it same for the iOS 9. You will be able to download iOS 10 beta in June 2016 & final release may take place in September.
I have collected several pieces of data that talk about iOS 10 and gathered them together. This will give you an idea about the expected features of iOS 10.
iOS 10 Compatibility
Surprisingly, iPhone 4S & iPad 2 will still work with new OS update. However, iOS 10 may require RAM more than 512 MB. Other iPhone models like iPhone 6S, iPhone 6, iPhone 5S, iPhone 5, iPhone 5C, iPhone 6 plus, iPhone 6S plus will be able to handle iOS 10 without any hassle. Same will happen to the iPad Pro 9.7, 12.9, iPad Air 2, iPad Air, iPad mini 3, iPad 4, iPad mini 2. If your smartphone has got upgraded to iOS 8, then it is also compatible with iOS 10. Therefore, without any investment on the flagship smartphone, you can have the chance to use the latest iOS software version.
Siri and Voicemails

It is fully expected that Apple will improve its voice assistant "Siri" because every year Apple does so. But this time it is expected that Siri will handle your voicemails. One of the big iOS 10 rumors is that Siri will be able to tell the caller why you can't pick up the phone & even transcribe voicemail messages so you can read it further.
Apple will send the voice data to company servers, where Siri will convert the words into text. iCloud voicemail will function in the same way, sending the voicemails to apple, & Siri will transcribe and make available to your iPhone. It is estimated that it will be a major feature of upcoming iOS 10.
Apple Home Kit
Your home is going to become advanced & fully technical with iOS 10 device. Apple Home's app will work with your home bulbs, doorbells, thermostats, door locks & all sort of tech gadgets. You will be able to manage your appliances & gadgets with iOS 10. Apple is going to make the home app main feature for iOS 10 users.
Smarter messaging App
When you use your phone, messaging is a task that you do the most. Thus, Apple must realize the significance of messaging & come up with an advanced messaging feature in iOS 10.
For example, Cola which is the world's first messaging OS, designing to make messaging more powerful, easy for users & users will able to chat in a hassle free way without leaving a conversation in the middle.
Cola is available on iOS & now planning to expand the capabilities of text messages. So apple may implement some new features of cola's work in iOS 10 like sharing live maps that update their location & many other features that make messaging a great experience.
Detailed weather forecasting mobile App
iOS may give better weather forecasting in its inbuilt weather iOS application. As you have seen in previous iOS versions, weather forecasting app is failed to give detailed information about weather, users download other weather forecasting apps from Apple store to resolve this problem. Now, iOS 10 will give their users inbuilt better weather forecasting app for superior user experience.
Better 3D touch integration
3D Touch is one of the best features of the iPhone 6S, but so far it has been limited to uses on the home screen. With better 3D touch integration, iOS 10 will able to solve the iOS setting menu issue.
Better Camera for superior image capturing
Apple is working very hard on its camera to make it better for users. You must have seen, with iPhone 6S, Apple made some hardware changes for better camera capabilities. Similarly, in iOS 10, you will probably see some changes with its camera, independently control the shutter speed, exposure compensation for each image, ISO, white balance, focus.
Multi-User Support
Apple did a great effort in iOS 9 for its iPad series. Split Screen multitasking & better Bluetooth keyboard support that made a huge difference. Apple has not given this multi-user support in its iPhone line. This is something innovation Android tablets have but apple devices iPhone doesn't. Now apple is releasing multi-user login with iOS 10.
Features do not end here, More iOS 10 updates are coming
Apple still has many days to go before the expected release of iOS 10. It is predicted that Apple will launch developer beta in June, public beta in July and iPhone final launch in September. You should keep your eyes on Apple iOS 10 release. Surely, Apple will delight it's iOS lovers with some amazing new features. Keep your fingers crossed for new iOS 10 features, that will release very soon by Apple.
If you have any queries or suggestions related to iOS 10 features, releases & expectations, feel free to comment below. I love to listen from you all. Like everyone, I am also very excited for iOS 10 release.
---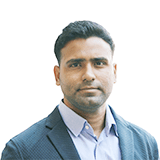 My name is Hemendra Singh. I am Managing Director and co-founder of The NineHertz, a Mobile App Development Company. I am having a keen interest in the latest trends and technologies that are emerging in different domains. Being an entrepreneur in the field of IT sector, it becomes my responsibility to aid my audience with the knowledge of latest trends in the market.