What is the difference between Augmented Reality and Virtual Reality? – INFOGRAPHIC
Virtual Reality and Augmented Reality are driving users crazy with their extraordinary experience. The world looks more colorful and interesting when we gear up with new technologies and devices. With the boom in AR and VR technologies let's find out interesting facts and figures about them and aid our knowledge with their functionalities.
---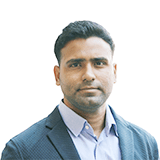 My name is Hemendra Singh. I am a Director and Co-founder of The NineHertz, IT Consulting Company. I am having a keen interest in the latest trends and technologies that are emerging in different domains. Being an entrepreneur in the field of the IT sector, it becomes my responsibility to aid my audience with the knowledge of the latest trends in the market.