Why do Businesses need to Invest in On-Demand Taxi Dispatch App?
---
Written by Hemendra Singh on September 14, 2018 | Updated on: July 18, 2019
---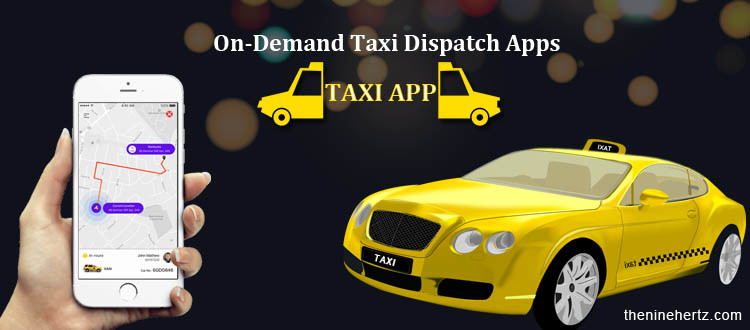 There is no doubt that the digital world has emerged to produce more convenient and better solutions for people every other day. For every small to a big thing, some apps lead the users right to the path of getting more accessible solutions. One of the domains that have turned out to be pretty successful is the on-demand apps. Right from the time of their arrival, they have seen a rapid expansion thanks to the excessive convenience that they provide. For this part, we have taken the taxi dispatch app in the context.
Check out this blog to know more about the spectrum of on-demand cab dispatch app and how they are transforming businesses.
How is an On-demand taxi dispatch app helping the users?
The time when people had to book taxis by making calls to the booking agencies is long gone now. However, it is important to remember that it went on for a long time and recovering from that was not a piece of cake. Their working was pretty involved; every taxi company had multiple operators designated to handle a stream of calls from different people in different cities.
On the call, the caller would provide the information of their whereabouts, and the operator would then fill out the address of the caller in the system. Then locate the nearby taxi and allocate it for the caller by clicking "Dispatch" on the side of the "Available" driver.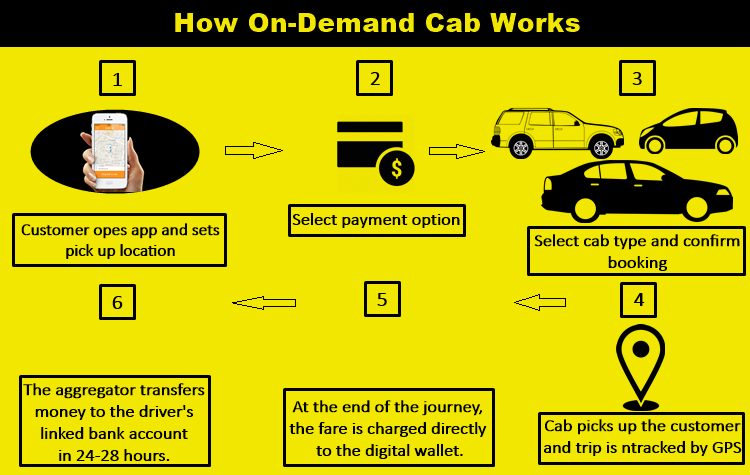 It might sound simple as of now, but the truth is it was pretty hectic to manage the endless number of calls for operators all the time. Moreover, that kept on increasing with time, as the number of users increased. That reached out to a more complex version and at the end, less convenience.
Now suppose, how simple would it be if the operator did not have to enter the location of every caller to find out the available taxis and answer them! It would become so much easier if all of this could happen on its own.
Well, that is what started to happen. There were online platforms that have eased up this entire process of booking cabs or taxis. As everything happens automatically, and the risk of errors or mistakes has also decreased.
Challenges faced by the online taxi booking industry
In the pre-cloud era, when there were no big databases to handle all the complexities, the people had to install very complicated computer taxi dispatch app software on their systems to make the auto dispatch thing work.
Also, it doesn't end there, the software came with an expiry date, after which they had to be purchased again, making it less reasonable. Since they were software, update happened naturally.
When that took place, the working of the software would automatically go down for a while. Above anything, this proved to be a big mess for companies, as this would not the only aspect that they had to work upon. There were other priorities too, but we're taking a back seat due to this!
Read More: Researched Amazing Facts about On-Demand Apps Economy
Emerging to on-demand taxi dispatch software development
For all of these problems, the new technologies worked like a savior. The emergence of cloud computing and SaaS there were better solutions for the businesses to manage complexities. All the software, server and the database could now be moved to the cloud. Everything could now take care of through a web browser, making the process simpler. This is what paved the way for on-demand dispatch apps!
This smooth transition has changed how we perceive on-demand dispatch app now. What began with the taxi industry has now reached on to various industries like the retail sector, private car rental, restaurants, and healthcare. It is expanding more every day.
Even though benefiting from the opportunities of the on-demand dispatch track app was difficult at the beginning.
The scenario has changed now, and these apps have become the easiest way to deliver services in various forms.
Benefits of Taxi Dispatch App Software for business
As intimidating as it might sound, the rise of Uber did not just happen overnight. It took the market by a storm especially because of being one of the first and very successful in the area of taxi booking applications.
For now, the whole taxi dispatch system is the current favorite of both businesses and users.  It does not come as a surprise, thanks to the ultimate level of ease in booking a taxi.
All you need to do is click on the mobile phone once, and there you have it! The extreme personalization and convenience have made this industry boom like no other!
Now, from the perspective of the businesses, let us state the obvious. When companies like Uber already have their feet set leaving no space for others even to come around, why should you have your taxi dispatch software? Well, there is a rising need!

Let us look at it this way, Uber and the other leading companies may be seeing rapid growth, but are also getting prone to multiple controversies. These include the security and safety measures which are hanging as of now, other problems like heavy criticism from the competitors which lay a direct effect on the users.
This is where new businesses come into the scene. The problems faced by these companies are so apparent to the eye, that if new businesses have a solution of overcoming them, they can take the market share occupied by the giant ventures as of now.
Once you have that, you are all set to go and conquer the world of taxi app development!
Few significant benefits of developing a taxi dispatch software for businesses:
Using push notifications, you can enhance the performance of your business for both cab drivers and users.
By monitoring the overall booking requests, productivity and efficiency can be looked upon.
By making the booking process more straightforward and more comfortable, the businesses can improve the Quality of Service, making the users like the app even more.
Interfaces are essential, by inputting great looking features, the attention of the users can be kept.
Inheriting features like calculation the fare beforehand, multiple payment options, everything can be made more comfortable for the users.
Why are taxi dispatch apps becoming so important?
This might sound weird, but as a taxi business, if you have not yet signed up for getting an app for your business until now, there are some problems that you might be facing.
Not a lot of visibility:
The digital era we are living in has done any business that does not fall into this category challenging to exist. In this clutter, being visible is important, and that would only happen if you remain in the smartphones of the users all the time. If not, it is evident that there might be some other business to take over your space!
Complexity in operating business:
Running a taxi company is not so easy, there are multiple facets to look over every day. Assigning drivers to the passengers, checking availability, everything has to be done at the same time. More or less, for any business that becomes a complicated task. Especially, if you are trying to build your own space in the industry.
Long waiting time:
Users are prone to shift to better options if the service they want is not instant. Now that there are so many available options, this one sounds even better.
Consider this, a person calls you for booking a taxi; you check the availability, put up the location and complete the process, it would take up at least 15 minutes. Moreover, that is a very long time to check the patience of the customer. They are likely to shift to an app that would support their need in no time.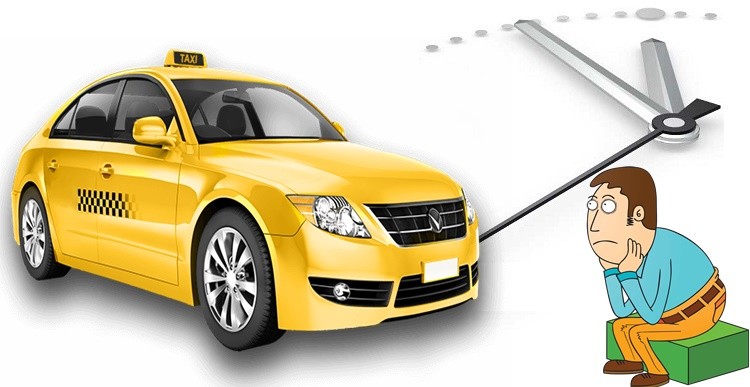 Conclusion
In this ever-changing world, it is beyond evident that businesses need to adapt themselves to the changing needs of consumers. Which entirely revolve around structuring the most convenience out of everything.
Every person is looking for more natural solutions, be it from any platform. This is why, as a taxi business, having a taxi dispatch app for android and iOS has become a must.
So, if you want to automate and streamline your taxi dispatch app process, then hire app developer for all your specific taxi app solutions.
Additional Perk: Want to Build a Successful Taxi Booking App? These are Top 5 Features that will help you
---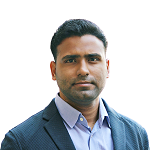 My name is Hemendra Singh. I am Managing Director and co-founder of The NineHertz, a Mobile App Development Company. I am having a keen interest in the latest trends and technologies that are emerging in different domains. Being an entrepreneur in the field of IT sector, it becomes my responsibility to aid my audience with the knowledge of latest trends in the market.
---
Leave a Comment