I think everyone knows that Google queries to get you broad match results which mean if you are writing long queries then it doesn't mean that whole query will be present in the search results, whereas related or synonyms or similar contextual results will be shown. But if you would like to get an exact match result then Google ask you to use Search Operators.
Search operators can be used in wide variety of context like SEO Experts can use it to gain link building opportunities or find ways to get your resource linked on another top resource blog.
---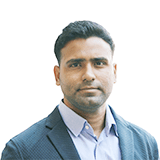 My name is Hemendra Singh. I am a Director and Co-founder of The NineHertz, IT Consulting Company. I am having a keen interest in the latest trends and technologies that are emerging in different domains. Being an entrepreneur in the field of the IT sector, it becomes my responsibility to aid my audience with the knowledge of the latest trends in the market.