Since the time Uber took over the market as no other company could, the inclination of businesses towards developing an on-demand taxi app leapt. As easy as it might sound, the first step to launch yourself in the already existing market of the on-demand taxi solutions is not that simple. To begin with, the development of on-demand apps is the most crucial phase, and that is what would determine every further aspect of your business.
In this blog, we have covered all the various aspects like the development of an on-demand taxi app, and more importantly, the cost of building an on-demand taxi app.
How much does building an on-demand taxi app cost?
For every business that is trying to get into the segment of building on-demand taxi apps, the first thought that comes to mind is, how much does it cost to build the app? The price of app development is not so less is an undeniable fact, but there are different prices for different kinds of apps.
On-demand taxi app cost completely variates based on different factors.
Major factors that determine the On-demand taxi app Cost
It has been mentioned that the overall cost of developing an on-demand taxi app is not fixed. It variates based on different factors that would have the final say in the price. Some of them are:
The platform you wish to target as a business
The features you want
The design and interface of the app
The people you hire for the development purpose
Starting with the factor that becomes the most important; whom do you hire for getting your app developed. There are two available options, you can either hire a freelancer to do your project, or you can go for an app development company.
Both of them have their pros and cons, but we can state the obvious ones to get a brief idea. While hiring a freelancer may get you your work done at a very less price, it comes with a fault.
The quality of work may not be as productive as you would get with an app development company, as well as you can not have complete reliance on the work of freelancers. Even for app development companies, there might be some that would not lay their entire focus on the kind of development you want, and only on some specifications overall.
It is a complete mixture, and the final decision should rest upon the fact that you need to choose the one that benefits your company the most.
Read More: Why do Businesses need to Invest in On-Demand Taxi Dispatch App?
Choosing a platform: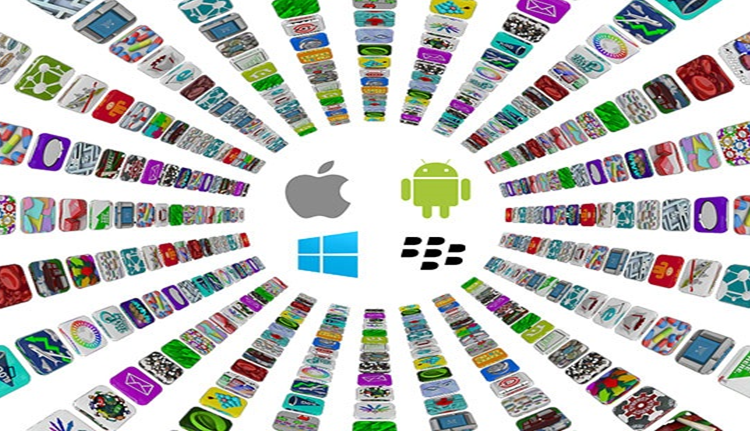 There are multiple platforms on which you can base your app, and this should be the initial decision that you need to take while building an app. The platform you choose will have a significant say in the final taxi app cost.
The major ones are iOS and Android. Choosing amongst them has its questions and doubts. For this, if you are looking for reaching out to a vast number of audience, choose Android app development. The traffic on Android devices is much more and has a broader user base.
On the other hand, the analysis shows that iOS apps make much more than the Android ones so if you aim to see a rise in the overall income from your app, choosing iOS app development would be the right choice.
Model of Development:
As a business that wants to invest in something new entirely, it is essential to be thoroughly evident of the end business goals and wants. Answer these questions; what is the purpose of this app? What are the solutions that we need through this app? Answering all of these can be tedious, but knowing about it would give you a justified solution of what you need.
The next thing is, how do you see your app? Should it have a fixed set of features, or do you want to define them as you see a subsequent success happening? Being two vastly different models, it is essential to define your needs.
The most useful model would be not to fixate yourself on anyone. Be a mix of both of them to have a different solution available.
Interface and Design:
The look and design of an app is a significant factor in determining the success or failure of the app. The User Interface and user experience are what separates the app from the others in its competition.
In this, there are two options. Firstly, you can choose a design that the users are familiar with, and the cost, therefore, would be comparatively less. However, if you want to be experimental, and put additional features, that would cost more. The app design also variates according to the number of screens available in your app.
A designer who holds significant experience can provide enough feedback on what users prefer or not prefer.
Developing customized applications:
Many app development platforms give you the option of building an app in a comfortable and cheap way, but there comes a problem with them, that they have a fixed and defined number of features that you can incorporate in your app. Now, if you want to develop a customized application, it would cost much more.
Features of the app:
The features of an app are also one of the most critical factors in determining the price of the app. You can have different features in an app based on what your requirements are; it can be a simple app or a sophisticated app that has the availability of login option and notifications. The higher the complexity of the app, the more would be its price.
The infrastructure of the app:
The base of the development of the app also holds some say in its pricing; the server setup, storage requirements, data security and other things like user management and communication. These increase the overall price of the app given the number of components that get involved at each stage.
Miscellaneous costs:
Developing an app entirely becomes a very hectic process, and every step indulges in various expenses. All of them are incurred during the time of the on-demand app development which is why it adds on in the pricing aspect. It is essential to keep them into consideration as more than often, potential customers who want to get their app developed do not keep this into consideration. Some of them are:
Server-side components: If your app is using any third party frameworks or paid cloud services, that would add on to the overall cost of the app. Similarly, the cost would also increase if your app requires any server-side components for data storage.
Maintaining the app: The development of an app is not just a one time work. Any app requires timely updates to make sure that it has a smooth running. These updates include the support for the updates of OS, support for newer devices and bug fixes. This becomes pretty costly at times, so it should be kept into consideration as well.
What are the on-demand taxi app development solutions?
Passenger App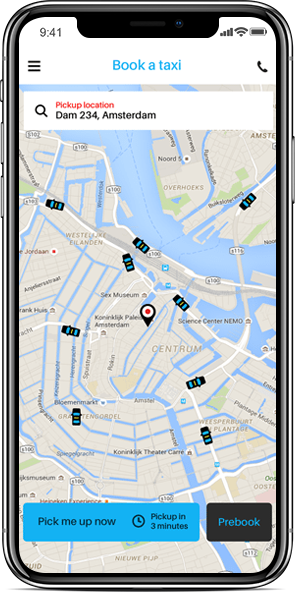 Impressive application Features:
Real-Time ETA
Payment Gateways
SOS Tab
Mobile/Email Verification
Fare Estimation
Track Cab Status
Share Ride
Drivers' App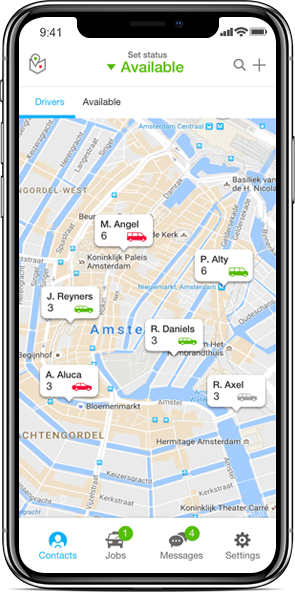 Features:
Real-Time Requests
Trip Details
Payment Tracking
Accept-Reject Request
Admin Panel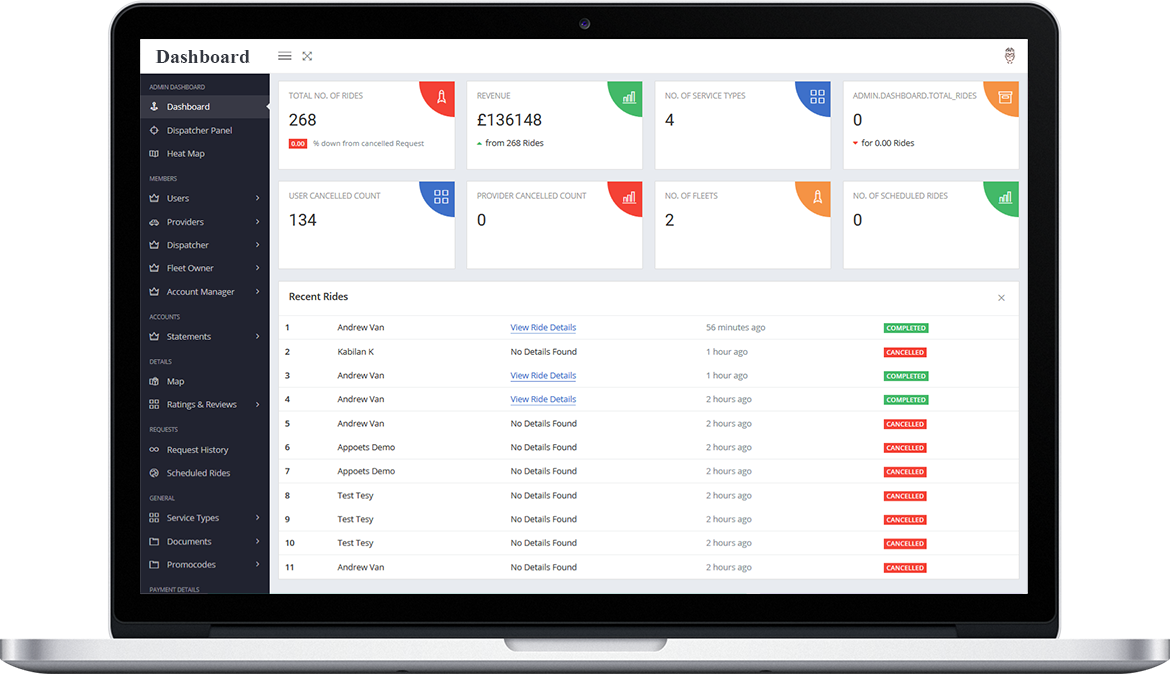 Features:
Manage Drivers
Manage Customers
Report Analysis
Refunds
Estimation of the costing of an on-demand taxi app
Pricing of an app keeps on variating depending on the requirements of the customer and the various factors. However, we can still have a rough idea about it; building an app might cost anywhere between $500 to $500,000 entirely depending on the time taken to develop it and the factors on which it depends.
Talking about the time taken to develop an app, it can range anywhere between 4 weeks to 20 weeks. It is important to consider time as some freelancers or app development companies do not only charge from the complexity of the app, they also charge from how long it takes to build the app. To simplify, they charge on a daily or weekly basis.
Conclusion
To summarise, at any step or phase, if you wish to develop an app you need to make much estimation. Before you hire someone to do your project, make sure to do plenty of research. Before setting yourself up, gather in-depth knowledge about what is happening in the market and how your competitors are dealing with it.
Building an app requires a right amount of investment, both concerning time and money. For any customer that wants to get an on-demand taxi app solution, that becomes a significant area to invest in. Which is why it is always better to keep in mind every aspect that comes along with this and then build suitable solutions so that it keeps in par with the ultimate goals of the business.