UI and UX are two different aspects of web application development and people often get confused with these technical terms which used by many web development companies. In a broader aspect, UX(User Experience) deals with end-user research and then takes intuitive to design information architecture whereas UI(User Interface) handles the user interaction part where it deals with typography and color of the application. To help you out identifying the major differences here we have brought a creative UI vs UX Infographic.
With digitalization at its peak, many businesses are going mainstream to get higher visibility in the market, an increment in the sales, customer engagement, and standout in the market. With the implementation of the latest technologies and the existing skillsets, it has become easier for the businesses to opt best strategies for their requirements from the top UI UX design service providers. To develop a successful website for your business whether it is e-commerce, Real-Estate, Healthcare, etc. you need to know a few technical terms that are going to be a part of your business soon.
There are many web development technologies available in the market and each one has its own advantages and limitations. It is quite difficult for the non-technical domain businesses to choose the right technology for their requirements. When we talk about web technologies, two terms are highlighted the most that are UI and UX. In this article, we are going to understand User Interface (UI) design and User Experience (UX) design.  So, let's start off by describing each of the two terms.
Definition of UI and UX
In simple words, UX is a user's attitudes, emotions, and experience about using a product, services or system. Moreover, it describes an individual's perception of the product or service utility, user-friendliness, and efficiency. Thus, it is all about user's direct interaction with the product or service.
Whereas, UI is human-computer interaction. A series of interaction between the user and the machine through elements like screens, visual appearance, pages, buttons, etc. The effectiveness of the machine to respond fast to each operation made by the human defines the friendliness of the product.
How to create Impressive UI?
Write bold, biggest and brightest typographic content because it gains users attention.
Perfect alignment enhances the readability and is more impactful to the users.
For a UI designer, it is important to pay attention to minute details and the overall appearance of the web designing.
Use vibrant colors, font contrast, opacity, etc. to create a visually rich design.
Use of voice-enabled interfaces, video content, animation, etc. to develop an intuitive interface.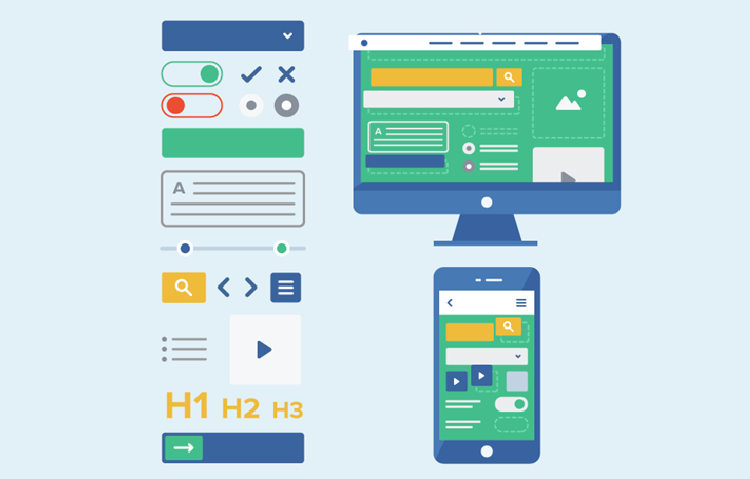 Responsibilities of UI designer
Creating Look and Feel: UI designers need to do few R&D before creating innovative designs. It includes customer analysis, branding and graphics development, design research, and user guides.
Interactivity and Responsiveness: UI prototyping, multiple device support, animation, and responsive design development.
Read More: Top 10 Web Design Trends in 2018: Let's be Creative
How to create a Perfect UX?
Focus on the usability of your app or website. Identify which is the main functionality of your app and how users will get benefits from your app or website.
Strategize the layout of the website or app to meet up the users' expectations.
Make a simple and consistent design.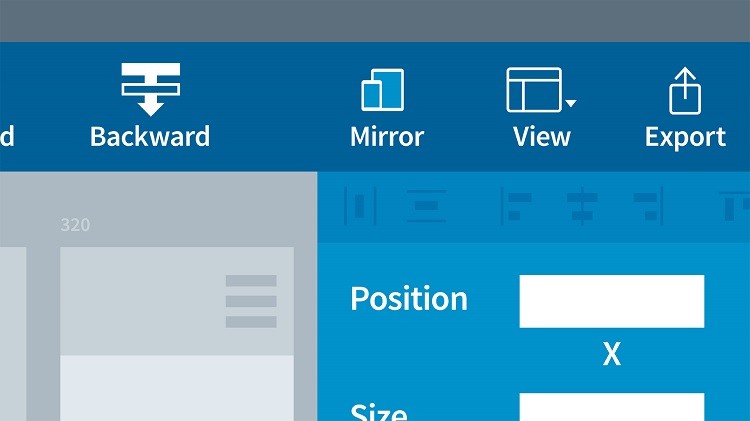 Responsibilities of UX designer
Strategy and Content: Competitor analysis, customer analysis, content development, and product strategy.
Wireframing and Prototyping: Wireframing, prototyping, development planning and strategy, and testing.
Execution and Analytics: Tracking development process, coordination with UI designers and developers, and iteration/debugging.
What are the elements of UI and UX design?
UI UX designing is a sum up result of varied steps involved in developing a seamless product that adds value to the market as well as the business too. There are numbers of elements that comprehends with the web artisans.
Understanding User Experience Elements:
If we talk about the elements of UX designing the following are the key elements:
Visual Design
Adding few colors in the design can make a greater impact on the users. It gives the perfect blend of look-and-feel at the front-end to enhance the user interaction.
User Research
The user is the center of any development process after all the product is meant for users. Thus, after a meticulous analysis of the user's needs, behavior, and motivations.
Information Architecture
Layer by layer, step by step, UX designer structure the information in a way that gives comfort to the user's eyes. They create easy navigation process and user-friendly structure to enhance the usability of the product.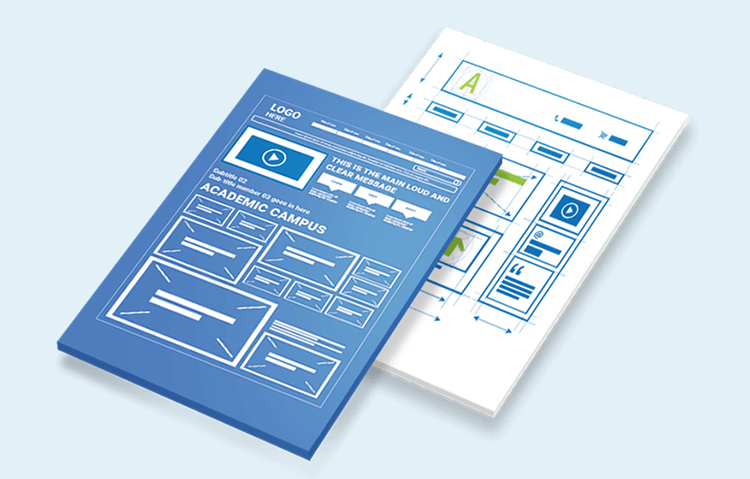 Understanding User Interface Elements:
Coming to UI design elements, the following are the important elements that are playing a major role in making an impactful impression on the users:
Graphics User Interface
The term signifies a layer where human communicate with digital products and vice versa. Coding desirable action and testing them on multiple platforms is extremely important for delivering a high-performance product. It is mainly concerned with dealing usability issues.
Prototyping
UI prototyping is a repetitive development process which engages the users actively on the UI development process. It lets you explore your system and let you analyze the usability of your system.
Information Architecture
Structuring the information flow in the system with meticulous planning and strategies in order to achieve the ultimate goal of satisfying users. Every development process starts with designing the layout for the data flow. The user needs hassle-free interaction with the product, thus an effective information architecture is required.
Cost of hiring UI UX designer for your business requirements
In the market, there abundant numbers of UI designers as well as UX designers. But to hire a skilled and experienced UI UX designer is not that easy. There are many factors likeability, skillsets, mindset, visual ability, etc. are need to be the lookout for a designer. Without acknowledging a designer's skills and other factors, it is hard to hire them.
Thus, do a thorough research and find a top UI UX design company that understands your project idea and able to create identically into real-time. Also, it is important to understand that cost will play a major factor in deciding whether to hire a development company or hire a freelancer.
Read More: How Do You Hire UI/UX Designer?
The cost of hiring a UI UX designer depends on the project complexity, number of advanced features, company experience in the domain (if hiring a freelancer than individual experience), number of hours, etc. On an average, it may cost $35 to $125 per hour to hire a UI designer whereas for a UX designer it cost $25 to $100 per hour.
If you are going to hire a UI UX designer for an in-house team then their salary may range from $75000-$95000 annually or more depending on their experience.
UX vs UI Infographic
Conclusion
UI and UX are two different aspects of web application development and people often get confused with these terms. In a broader aspect, UX deals with end-user research and then takes intuitive to design information architecture whereas the UI part handles the user interaction part where it deals with typography and color of the application.
To develop a successful website or application it is recommended to hire a UI UX designer, to get the best end-results. The competition to develop user-friendly and interactive web and mobile apps are increasing in the market, thus, to be in the lead you need to choose the best-suited UI/UX designer team.
Embed this UX vs UI infographic on your site