iOS 9 was released in Sep 2015 and since then all the people including general users, iOS app developers, beta testers are looking for improved functionality of Siri, lock screen, music, and Maps within an Apple device. Now iOS 10 is on the door and we are pretty sure that we will witness a greatly improved new iOS mobile operating system.
However, Apple has shown a glimpse of the new features of its iOS 10 mobile OS in the annual keynote WWDC conference 2016. On the basis of that, I would say, iOS 10 is the biggest release of 2016 with delightful new ways to express yourself along with the increased security and privacy.
Read our detailed analysis of iOS 10 in an infographic format with all the expected features and their technical aspects.

---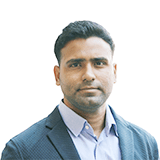 My name is Hemendra Singh. I am Managing Director and co-founder of The NineHertz, a Mobile App Development Company. I am having a keen interest in the latest trends and technologies that are emerging in different domains. Being an entrepreneur in the field of IT sector, it becomes my responsibility to aid my audience with the knowledge of latest trends in the market.