The battle for the best location is one that has run for a long. It is time to settle it once and for all. The tech-savvy customers today have growing needs, and to quench this thirst, it is necessary to get the best technologies and integrate the trends in mobility. Location-Based Services have great importance in any sector. It is essential for the mobile app developers to focus on proper Location based android app development to serve the customers better.
Improvements are taking place in this sector. The smartphone apps require this feature in almost every scenario, and this is what drives the need to improve the existing technologies. The IoT application development services create mobile apps that use the LBS technology to get the customers immediate access to the information that is related to the products and services in the region.
It is helpful for consumers to use a system that has the perfect location identifier for mobile apps. It is even more beneficial for the businesses as it could amplify the prospects for striking the direct sale. The LBS technologies help to reach the target audience, making it quite easy to secure the competitive edge and address those in close proximity. To develop a purposeful mobile app that can access location precisely, it is essential to get yourself familiar with the location-based technologies in the market today. Android app development supports modern technological advances today.
GPS vs Beacons vs Wi-Fi : The Future of Location Based Technology
Now, let us compare the GPS vs Beacons vs Wi-Fi technologies that offer the best techniques in this domain and discover which could be the best for mobile app development processes.
What is Global Positioning System(GPS)?
Whenever it comes to location data, the first thing that comes to the mind of a mobile application developer is GPS. To be blunt, it is the backbone of the outdoor location detection system in the whole world. GPS or the Global Positioning System power everything from the mobile map applications to navigation systems.
GPS android app offers lots of benefits
The plethora of benefits provided by GPS makes it the most reliable and popular technology available in the whole world. The GPS tracking system for the mobile android app has become so popular that many apps you would discover these days would have this feature. Lots of information like location, date, time and directions would be offered by this system very efficiently and precisely. The benefits provided by the Global Positioning System app make the android apps easy to use and very suitable in most scenarios.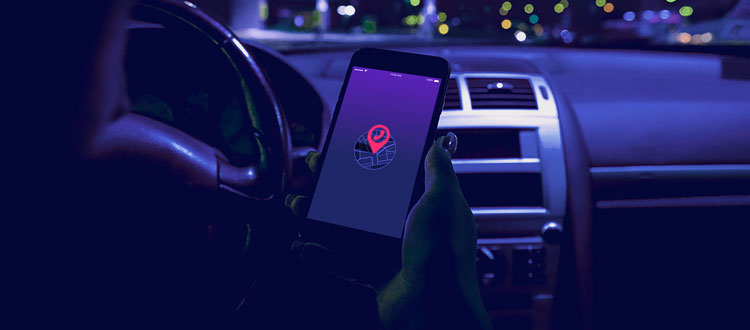 There can even be benefits like audio assistance while using benefits like offering audio aid to the users. The driver can get directions in the form of audio inputs which makes it very purposeful. People would not need to diverge their attention and concentrate on the job while getting the necessary instructions.
GPS is being used hugely for tracking solutions
Nowadays, GPS trackings apps can even offer tracking solutions that modify smartphones into virtual tracking units, making them very useful in locating people, shops, restaurants, movie theaters, and other places of interest.
When the search criteria are provided, the best GPS android app can act as significant location-based technology. It performs pretty well as it can offer date, time, location, and driving directions. There are countless other benefits to GPS technology. However, the best one is the android GPS tracking app.
To top it all, GPS does not have the constraint of range and can be accessed pretty easily. The voice guidance during driving instructions makes the app suitable for people who are taking lessons for the same and while navigating through unknown territory. The GPS tracking system for mobiles offers adequate information based on the search. GPS has been handy in business applications especially that require transportation, traveling or cab services. This improved the customer services in the related fields and very successfully used by every mobile app developer.
Diverse applications are available with GPS
The personal and commercial applications with this technology are diverse. It is very significant for the outdoor environments, especially in that scenario where information is required in fields like traffic, distance, location or something of that sort.
It can be predicted that the mobile apps of the next generation would be able to exploit GPS technology and take things to a whole new level. There is the possibility of virtual tours. This is how the businesses can profit significantly from the GPS apps, and the customers can be extended a virtual experience so that the services and products can be navigated. But even though GPS is quite handy, it has some disturbing defects on location-based android app development as well. They would become pretty useless when there is an obstruction blocking the satellite link with the device. Anything from a building to the clouds could be a possible reason for this.
A new feature used by mobile app developers that can inspect location data from the GPS chip and trigger an action called geo-fencing is now finding rapid use. Many apps use this to send notifications. The integrated map APIs help in the configuration of location awareness. No glitches can be noticed in geofencing as long as the perimeter is an outdoor space. However, if the sky is overcast or the geofence is defined in an enclosed area, it just ceases to exist.
For instance, if there is an app that uses GPS technologies to help people find their seats in movie theaters, the plan is pretty sure to fail badly for the app developers.
Advantages of GPS Navigation apps:
It can be said that GPS is an accessible technology used in Location-based custom Android apps development and it is pretty easy to access this feature. Many GPS apps today that need to use location services would generally be making use of GPS. More often than not, the exact pinpoint location would not be required by the apps. An approximate location detail will be offered if the subject is indoors, which works very well.
It helps to offer preferences to the customers based on their precise location. If you need to discover new places, this would be the perfect technology. It can help to find places and works very well in outdoor conditions. Along with its easy access, it is very well-suited as a GPS tracking system for mobiles. The consent of the user is required before the feature can be accessed.
Disadvantages of GPS Navigation android apps:
The technology does consume a good amount of power from the device. This is why it could be a reason if your battery life is getting affected. The technology is quite vulnerable to obstruction and could suffer badly in indoor conditions.
Looking for an Location Based Android Apps
Talk to Our Android App Development Expert
What is Beacon Technology?
The Bluetooth Low Energy (BLE) technology is being fueled by iBeacon apps from Apple and Eddystone from Google. These are the technologies that have kept Bluetooth technologies alive even after such a long time. Bluetooth has come a long way since its inception in 1994 by Ericsson and has been used in Android apps development in recent years.
The existing iOS and Android apps can take huge benefits from the current Beacon technology. The Beacon development from Apple and Google offer considerable advantages in this matter. You can use such recent technologies in your app to keep yourself updated with the contemporary demands of the customer.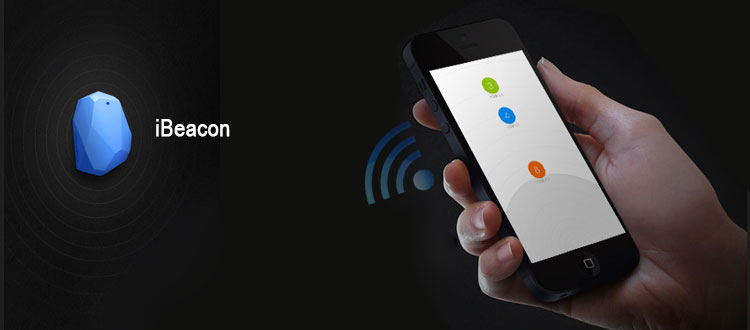 Beacon development profiles offer lots of functionalities:
The Beacon profiles can offer excellent functionalities to mobile apps. Once they are enabled, it becomes possible for the devices to get connected to the miniature BLE devices. Such devices are generally used for making financial transactions and can be easily found in commercial and retail shops. ibeacon app development services can bring about a considerable change in the commercial market space. One of the simplest reasons is that it can help transactions take place without the need for an Internet connection.
One of the most exciting things is that Beacons are available in lots of different forms – varying shapes and sizes. These include coin cells and USB sticks. They communicate with the help of radio waves, which makes it possible for the signals to pierce structures like concrete walls and steel doors. Thus their usage in indoor spaces does not get too limited.
The Beacon Technology is too cool
The Beacon technologies is cooler than it sounds. As soon as the person enters a space where Beacons have been installed, Bluetooth signals are transmitted from the device in his or her possession after proper encryption. These signals can be decoded only in the Beacon devices placed in the supermarket with the help of apps created by the Beacon technology companies.
When the app is created by mobile app developers can decode the received signals, the relative position of the user is calculated with respect to the Beacon that is placed inside the supermarket. Then proper notifications are sent to the device of the user which offers information about the location and necessary details. To take up an instance, a simple objective of one of the beacons placed near the toiletry section could be to offer the details of an exclusive offer about a perfume every time a person nears it. This is possible by sharing the location details with the home Beacon in the supermarkets.
But the thing is there is no location based Android app development technology that can be perfect. Though the beacons offer excellent connectivity and can be useful in information exchange, the situation would be problematic if the supermarket is huge. It would be quite impossible to install so many devices. The owner would need to undertake a vast project to have so many Beacons installed in his supermarket. This would surely have cost implications as well. Thus, the Beacon technology does suffer from this drawback.
The range of the Bluetooth Low Energy is about 328 feet, which is not too less. But when compared to the Dubai Mall, which has a total area of approximately 5.9 million square feet, the number does feel too shy. It could cost a lot to cover such a massive mall with Beacon technology. But it can be argued that not all malls are that big and for a market space that has a medium size, the mobile apps powered by the Beacon technology companies can be an excellent location identifier. Both the consumers and the storekeeper can be really satisfied with the usefulness of these mobile apps created through Android app development.
Advantages of Bluetooth Beacon Technology:
Proper information can be shared using the Beacon technology in real-time. The Beacon app development would be easily able to detect mobile devices. Information including ads, coupons, and supplementary data can be provided. Thus the marketing can be improved, and sales are sure to increase.
It is quite easy to opt-in and out of such technology. Consumers are not forced to share their data. If someone would not like to receive notifications, Bluetooth can be just switched off.  iBeacons android improves the efficiency of the services. Salespeople can get alerts about what the customers are located and what they are looking for.
Also Read: Android 11 vs Android 10: Differences and New Features of Android Application

Disadvantages of Beacon Technology:
Beacons would be at a disadvantage in outdoor environments. Mobile app developers should place them in small structures where they can share useful information with mobile devices. A mobile app is essential for the proper operation of the technology. Tracking is possible, but the range would be quite low. This makes it difficult to be used for locating places. It would be good only in specific scenarios.
What is Wi-Fi Technology?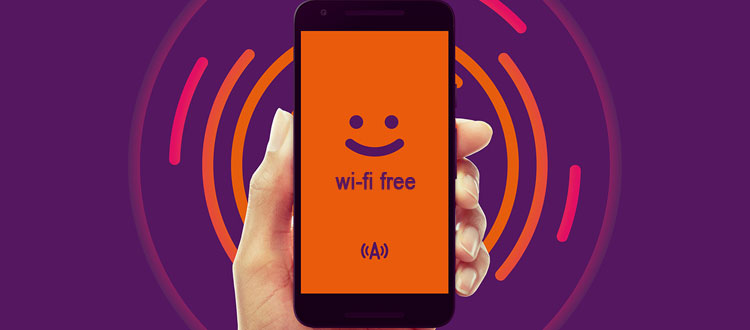 Almost everyone is familiar with Wi-Fi. Today people can hardly live without the Internet, and not everyone can afford the costly data plans. So people have often tried out the Wi-Fi hacker apps created by mobile app developers at some time or the other. It does not only help you to get an Internet connection but it can also be used for lots of other purposes in reliable location-based Android App development.
Wi-Fi is far too common
Wi-Fi enables the creation of wireless local area networks that can be used for the linkage of electronic devices. But Wi-Fi suffers from one of the similar problems that GPS does. They cannot be transmitted through physical barriers. Presence in the line of sight becomes a necessity for this technology to be useful.
However, unlike Beacons, Wi-Fi is compatible with almost all mobile devices. The rebate coupons, promotional offers, and product information can be shared easily with such devices. The only requirement is to keep the Wi-Fi network enabled on the smartphones of the users. The original design of Wi-Fi was not to share location data. The technology had failed in recent years until Intel adopted it and made it a standard in its devices.
Wi-Fi is so common that most Wi-Fi locator apps would assume that hotspots would surround the user. The app developers do not consider that unavailability of Wi-Fi could even be a problem and most apps today would be Wi-Fi enabled.
Mapping distances with the help of Wi-Fi are extremely easy. It would require just a few lines of code to do so. It can even be complemented with GPS to map the indoor spaces where GPS alone can't get the job done.
Advantages of Wi-Fi based android app Technology:
It is futile to comment on the easy availability of Wi-Fi. It helps devices to connect to the Internet and is very common as such. Unlike Beacon technology, there is no necessity for an app for processing information. The technology is sufficient in itself and can help to offer secure location information.
Let Us Build Your Android App
Our Android app developers have strong expertise in developing Location Based Android apps
Disadvantages of Wi-Fi based android apps Technologies:
Data relevance and customer privacy are some of the major concerns that can bother customers. Customers would not be asked for permission as the open networks would get connected automatically be to a mobile device. Location Based Services have a lot of roles to play in today's mobile apps. These features help to give the businesses proper information related to the location of the customers.
The IoT app development services can use them to improve the marketing and sales strategies. Now, GPS vs Beacons vs Wi-Fi have their pros and continuously. While GPS can work with a large geographic area pretty well, it would be pretty useless in an enclosed space. Beacons, on the other hand, would do very well in a confined space. Wi-Fi is very easily accessible, and it is very suitable and can complement GPS to work as a complete system.