Who doesn't love free things? We all do, right? Free things weather be it like free gifts hampers or coupon vouchers or be it an application from an app store. In terms of profit and number of downloads, free apps have outnumbered the paid apps. Is only cost-free is the only factor that makes these apps popular among users? No, these apps are surely offering high-quality features, a seamless user interface, and most importantly fulfilling the demands of the users and make money. That's why they are more popular than paid apps. Both free and paid apps have their own exclusive features and delivering the best services to the users. Here you can find the best money-making apps.
But, then how do free apps make money for their business? This question is quite common between young and aspiring entrepreneurs. Who are eager to launch their idea into the market. Being given that today digitalization is the key aspect for reaching out to the potential customer quickly and efficiently. It becomes a necessity to have an online presence whether by listing your business on an existing online platform or creating your own web or mobile application.
This article will help the startups or entrepreneurs who want to learn the know-how of creating a mobile app and how to monetize an app.
According to the Statista report, 94.24% of all Android apps were available for free and only 5.76% of all apps were paid apps on the Google Play app store. This shows the enormous and highly capable opportunities that are lying in the free iOS and Android app development market. Thus, it is more of a right choice to have your own free mobile apps.
Methods of Making Money From Free Apps-
There are a number of app monetization methods that can add value to your business. Methods like Advertising, Pay per Download, Commissioned Apps, Consumable in-app Purchase, Subscriptions, Selling Physical Products, E-commerce Sales (Physical Goods via apps), Licensing Fees, Selling Services to Developers, E-commerce Sales (Digital Goods), and many more. Thus, the scope of earning money from a free app is enormous, just you need to opt for the correct authentic path according to your business services.
1. Advertising
The most popular and easiest way to generate revenue via free apps is advertising. In most cases advertising is done through a third-party ad network. In 2017, $107 billion was spent on global mobile advertising and Google has generated 32% of the total US mobile ad revenue.
Moreover, To earn money with in-app advertising it is important to determine your main revenue model. There are two ways main revenue models: Ad Clicks and Display Ads.
Also Read: Top Mobile Ad-Networks to Generate Revenue for Your Mobile App
For the ad click model, have a free user-friendly app that is useful and at the same time keeps user engagement. On the other hand, if you use display ads in your app then the ads should not be intrusive. However, should be bold enough to grabs users' attention.
Making money from displaying the commercial ads inside your mobile apps is an effective method. Third-party pays you every time a user installs the advertised app, per impression, and per click on the ad.
App providers focus on mainly 4 types of ads for monetization.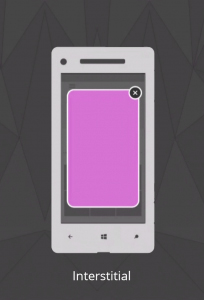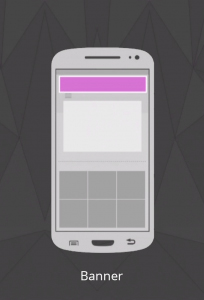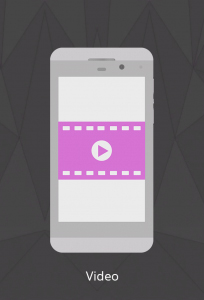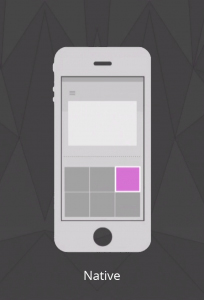 2. In-App Purchases
Buying extra services or any extra content or subscription refers to in-app purchases. Moreover, some free apps offer advanced features on a subscription basis or a one-time purchase.
However, there are different types of in-app purchases like subscriptions (examples: newspaper, Netflix, games, etc.), consumable (example: Game currency, Game hints, etc.), non-consumable (example: upgrade to pro edition, remove ads, city guide maps, etc.)
Thus, in-app purchases in simple words are an ability to sell a wide variety of virtual items directly from an app. The first step in optimizing your in-app advertising strategy is to create a great user experience and test the ad performance.
3. Selling Merchandise
Many e-commerce businesses approach one of the android mobile app development companies present in the market to build their own free apps to sell physical goods like apparel, footwear, toys, etc. For example apps like Amazon, eBay, AJIO, and many more.
A worldwide e-commerce site like Amazon even offers SMEs to partner with Amazon to sell their goods and services to their potential clients. Similarly, you can develop your own application to create a common platform where the user can find a diverse variety of services.
Let Us Build Your Android Application
Talk To Our Expert App Developers
4. Subscriptions
Subscription is a very popular practice used by many app publishers to offer free features and content. For a specific time period, then they charge users for the subscription to continue leveraging the benefits of their services. These days many free app publishers offer a trial period service, ranging from 7-days to 30 days free trial periods. After which they charge for their services.
This kind of app monetization model is often used by audio and video streaming, cloud services, etc. The number of users actually opting for a paid subscription are very less but recently, we have seen a growth in the video streaming app subscription like Netflix, Amazon Prime videos, etc.
5. Referral Marketing
Referral marketing means promoting third-party products or services in your mobile application and generating revenue. How does it work? Very simple! App publishers can sell affiliates' products or services or can promote third-party products based on either CPC, CPA, CPI, or CPV.
Depending on the type of referral model you have implemented in your free apps, you can generate revenue. Here are the common referral marketing models:
Cost per Click (CPC): Based on the number of clicks on a displayed ad, you can generate revenue.
Cost per Acquisition (CPA): Also known as Cost per Action is an online advertising pricing model where the advertiser pays for a particular acquisition. In this pricing model, you can either promote an app, product ads pop-ups, etc.
Cost per Install (CPI): You will get money for every installation of an advertised app in your application.
Cost per View (CPV): Well many users don't like that their game or movie or any video is interrupted by an ad. However, many apps provide a natural break in between the game or video. This pricing model charges based on the number of ad interactions or views.
Also Read: Digital Marketing Startups: How it Overcomes The Challenges and Benefits?
Take Away
There are many app monetization methods that generate high revenue for the business. However, the prime focus of the free app needs to be user-oriented and not just mere profit-making by bulking it with a lot of advertisements. To keep the user engagement persistent the app publishers. Moreover, app development companies need to understand the user perspective and requirements.
Thus, while prototyping your mobile application development, you should understand and consider the app structure and target audience seriously.
Remember for succeeding as a user-loved app, quality is important and not quantity. Incorporate the best app monetization model that does not degrade the quality of your app. And at the same time serves the purpose of profit-making.