Instagram is a dedicated social networking app for photo and video sharing. The app allows you to capture photos, videos and share it on other social networking sites like Twitter and Facebook. Instagram also allows you to filter photos and videos to make them more appealing before sharing.
Instagram was launched in October 2010 by Kevin Systrom and Mike Krieger. It got rapid popularity with over 100 million active users till April 2012. In April 2012, Facebook acquired Instagram for USD 1 billion, although it had not made a dollar of profit.
Some features of Instagram which made it so popular
Take photos and videos
Photo editing tools
Video filters
Share your pictures and videos with followers and other social sites
Connect with other social sites like Facebook, Twitter, Tumblr, and Flickr
Follow your connections
Like and comment photos and videos
Instagram Direct where share pics and videos with individuals.
How Much Popular is Instagram?
There are several facts about this photo and video sharing social service.
As of January 2017, around 150 million users use Instagram
More than 26 billion pics are shared till date
3.5 billion likes daily
Each day average 55 million photos are posted.
A user spends average 257 minutes per month on Instagram
Every second, 1000 new comments and 8500 likes are posted.
Video feature was introduced in June 2013.
Just over 2 months, Instagram reached to one million users.
Within the first 24 hours, 5 million videos were uploaded.
~35 million selfies on Instagram
75% users between the age 18-24 have taken at least one selfie.
Various popular brands exist on Instagram including Nike, National Geographic, Starbucks and Victoria's Secret.
26 brands out of 100 top brands have more than 10k followers on Instagram
10 brands of 100 top brands have more than 100,000 followers.
40% of brands have filtered their photos.
98% Instagram photos posted by top brands are now shared on Facebook.
These facts are sufficient to explain why should you choose Instagram to grow your business. Although top brands are using Instagram for their business, but this popular app is for interactions of small businesses also. There are lots of business strategies that could be implemented on Instagram.
As visual content gets more popularity on Social Media, it also becomes important for businesses to create and leverage these opportunities using social media optimization. This shift to visual social networking implies that more and more businesses, big and small, are initiating to communicate visually with their followers and customers.
How Can You Grow Your business?
Use creative ways to market your products and services.
Post Behind-the-scenes pictures and videos from your Business.
Updating People with your latest Offers and Promotions.
Use the proper hashtags
Use the appropriate filters
Share Right thing
Post on right days and right time
Steal your competitor's followers
Key Benefits from Instagram to Grow Your Business
Increased Engagement
Build a massive following
Build trust and personality
Increased Traffic
Free Advertising
Gain competitive advantage
Reach target market
Now you can see, Instagram gives you an excellent platform for your business to grow. You may have to come with some new business strategy or idea to promote your business on Instagram but first, start with building your profile on Instagram.
Don't you think its a great idea? Why don't you think to own it? Maybe you think it's not possible? but nothing is impossible. You can have your own Instagram with NineHertz Instagram clone where you can find all features as Instagram and implement your innovative ideas, fulfilling your business needs. The Instagram clone script is a customizable source code with replicated features of Instagram.
The Instagram clone is the most popular keyword search on Google search engine. There are various companies who provide Instagram clone scripts at affordable prices. The source code of the clone script is 100% accessible so that it can be customized according to your requirement and earn in billions and become popular as Instagram.
Lastly, It's not illegal for example, Bolt which is one of the application by Facebook and is the Snapchat Clone and people love it, so don't bother knocking just go and get your Instagram Clone.
Related Posts
http://en.wikipedia.org/wiki/Instagram
http://www.koozai.com/blog/social-media/6-key-benefits-using-instagram-business/
http://corp.wishpond.com/instagram-marketing-resources-for-businesses/interesting-benefits-of-instagram-for-small-business/
http://www.shopify.in/blog/14288561-how-to-build-a-massive-following-on-instagram
---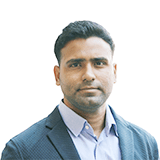 My name is Hemendra Singh. I am Managing Director and co-founder of The NineHertz, a Mobile App Development Company. I am having a keen interest in the latest trends and technologies that are emerging in different domains. Being an entrepreneur in the field of IT sector, it becomes my responsibility to aid my audience with the knowledge of latest trends in the market.