Artificial intelligence is a technology that has several hopes and advantages. But also there are some drawbacks. As the name suggests, in AI, machines work as humans. Artificial intelligence allows machines to work like humans and even take some sort of decisions on their own. The artificial intelligence technology is known for supporting several other conventional technologies.
Machine learning, big data, artificial intelligence all are from the same family. It takes time for bots to learn and work on their own. Learning involves various incidences. Each time data is saved, the bots learn from these data sets and perform decision making. Artificial intelligence involves highly technical and specialized research. The core part of artificial intelligence is knowledge engineering.
In this article, we are going to learn in brief about the use of AI in digital marketing. Digital marketing involves various fields like search engine optimization, social media optimization, pay per click, etc. Digital marketing encompasses all selling efforts that use a device or the web. Companies leverage digital channels such as search engines, social media, email, and their websites to attach with current and prospective customers.
Any digital marketing agency has a transparent image of how every digital promotional campaign supports its complex goals. And looking at the goals of their selling strategy, marketers will support a bigger campaign through the free as well as paid channels at their disposal.
Artificial intelligence in Search Engine Optimization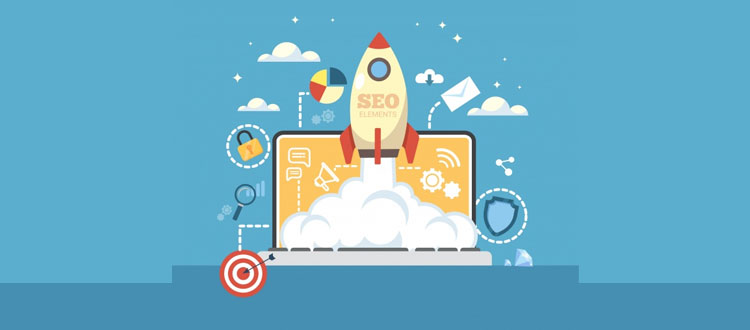 1. Optimize Keywords:
To perform SEO, it is important to gather keywords suitable for your business using which you can write an SEO friendly and Plagiarism free article. There are various tools for keyword selections and keyword planning such as Moz, Keyword Planner, etc. Plagiarism can be checked using the online tool plagiarism-checker.me. Once you decide your target keyword i.e. primary keyword, these tools help you get more relevant keywords. You can also analyze the keywords used by your competitors. These tools make use of artificial intelligence to analyze what keywords can suit your business best. Especially while analyzing competitors' keywords, the AI scans their websites and understands what keywords your competitors are targeting more.
2. Cluster Analysis:
SEO agency ought to use techniques like cluster analysis to make topic clusters, that merely means that auditing your current pages and grouping them into topics. This not solely helps to boost the page rank distribution, but additionally helps the search engines to spot pages supporting an exact topic.
The structure relies on the most pillar content and nodes of sub-content that each one links to the basic pillar content. This offers search engines a transparent signal that the pillar content has a lot of authority on the given topic, permitting it to rank higher within the search results.
3. Predictive Analysis:
There are tools offered by Google that can help marketers to analyze previous data. But predictive analysis helps you analyze future events. The predictive analysis identifies future search trends to help you improve overall sales. It is obvious that predictive analysis makes use of artificial intelligence to offer future insights. The artificial intelligence in digital marketing allows businesses to scan big data collected from other sectors of your industry and deliver valuable insights. It also helps in creating new content for additional brand exposure on low season.
Let us take an example. A hotel owner can use predictive analysis to get insights like what time of year can bring in more customers and what time of year will have less crowd. The AI allows predictive analysis to analyze upcoming events nearby. In this way, this analysis can help the hotel owner understand that during that time of events, there can be increased in the number of customers. The hotel owner can make changes in marketing campaigns accordingly.
That is, he can spend more money on aggressive marketing in the time of events and less money on marketing campaigns on other days. Similarly, the hotel owner can make special arrangements in the hotel according to the insights.
4. Customer Reviews:
Artificial intelligence is analyzing your comments and reviews too. There is a section for review on google. Once you visit a place which is present on Google, you can contribute your valuable review about the place. For instance, if the review of a seafood restaurant in Toronto states "best seafood in Toronto". Though the review does not mention the name of the restaurant or have not tagged the restaurant, the review is written on its Google page; hence whenever any user types in the search bar for the best seafood in Toronto, the search results can involve the name of that restaurant. In short, artificial intelligence analyses reviews and comments and enhances search engine optimization.
5. Analyzing Customer Data:
Every business generates loads of data. But there is very less amount of direct recommendation on this data. There are many tools available in the market such as Salesforce Einstein that collects your customer data and analyses it to offer you insights to help the customer complete the purchase. Being a part of the business, you should be able to predict the needs of your customers even before their own realization. Wonder how AI offers you such insights? It conducts analysis based on the customer's previous browsing habits of the customer and past purchases.
6. SEO PowerSuite:
A thorough SEO software package like SEO PowerSuite can make sure that you're obtaining quality links and optimizing your website and can shield your website from the penalties and algorithmic program changes that the AI might perform. SEO PowerSuite may be a tool which will assist you to continue the rules, to not get dangerous links and to assist you quickly audit your website for issues, monitor your keyword rankings and keep a watch on your competitors to visualize if you'll get their best links.
7. Chatbots:
Chatbots means machine learning. Many businesses are adopting Chatbot technology and integrating it with the website or social media accounts to attract new customers and retain them. Chatbots not only solve customer's queries but also offers them buying suggestions, and engage them in different activities. The best part about Chatbots is that single bot can handle thousands of queries at a time! Plus, Chatbots never sleep.

No wonder many companies are adopting Chatbots and cutting resource cost. But training a Chatbot is a time-consuming task. The process takes a lot of time. Chatbots learn from different incidents and the programmer has to feed the machines with huge data events. Make sure your Chatbots help your customer in their purchase journey.
Artificial Intelligence in PPC
AI-driven analytics solutions will surface the foremost impactful keyword phrases for a company that uses numerous unstructured information sources. PPC isn't only for advertising on Google. It identifies gaps and prescribes new keywords, bid changes, and ad sets. It helps marketers a lot of with efficiency and manages their budgets.
The potential mixtures of keyword phrases, ad groups, targeting, etc. are nearly infinite for a company. Permitting this huge information to be analyzed utilizing AI-driven analytics is that the most effective method to guarantee a company is investing within the absolute best mixtures and permutations.
Artificial intelligence matches the solutions you are offering with the problems users are having in the real world. By diligently analyzing the productiveness of paid ads on a non-stop 'cover-everything' basis you completely maximize the effectiveness and at the same time optimize the cost-per-click each time.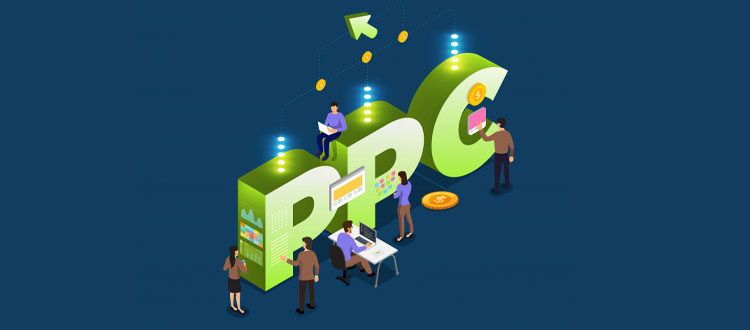 Google has its native artificial intelligence AdWords optimization platform. This platform is called Smart display. This feature of Google has helped some famous brands like Trivago to improve the conversion rate by 36 percent. Other brands are Hulu Japan as well as Credit Karma who is improving the conversion rate by 37 percent with Google's Smart display.
AI also helps marketers in bidding. AI analyses current bidding and biddings set by others and ultimately help marketers bid better. The technology is also used in personalization. AI collects and detects patterns in consumers' known interests, buying history, and web browsing activity. It explores new search opportunities that your class mind might not have thought about, and it is aware of the way to modify the bidding method so marketers aren't paying extra than required for the qualified leads you like to receive. It makes infinite numbers of bid changes to chase current opportunities for growth and strength to fulfill business objectives.
Businesses that are present in various regions can benefit from AI-driven PPC. The AI analyses local changes such as demand, timing, local competition, local search behavior and so on. On the basis of this analysis, businesses can edit their PPC campaigns happen instantaneously.
The important thing to notice here is that PPC resources need not worry about their jobs. Though artificial intelligence is here to decrease workload, the vital tasks still should be performed by human resources. Account management cannot completely automated yet.
Artificial Intelligence in Social Media Marketing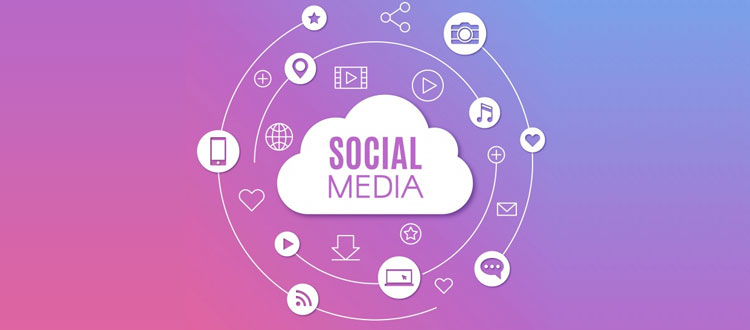 1. Content Optimization:
Social media is not about long texts, but about images and videos. Artificial intelligence offers marketers to decide on content strategies.
2. Strategizing:
Success in social media promoting starts with a robust understanding of your target audience, your competition. It analyses what varieties of content best evokes the audience to take action in ways which move the needle for your business. AI tools during this stage of the promoting method are best utilized for informing the understanding of your audience, competitors, and content positioning. Armed with these insights, businesses can produce the foremost impactful content for your supported knowledge, not hunches.
3. Social Listening:
Social listening analyses what consumers are saying about their brand, and also tracks conversations around specific phrases, words, or brands. It later leverages that data to find opportunities or develop specialized content for specific audiences. Some tools such as Sprout, and Mention track and report the insights and alerts businesses about the important things happening around their company or industry.
Another tool called Cortex takes this a step further by modifying these insights into the content recommendations. Few tools allow businesses to track industries, communities, competitors, and influencers to achieve better ROI. AI helps marketers understand what content to create and when to create.
4. Getting Personal:
There are billions of consumers purchasing products off the internet. Companies should find a smart way to sell their products. AI is learning user's searching habits on social media so it can tailor better offers.
5. Buyer's Persona:
Customer identification which is also known as the buyer's persona has the ability to gather knowledge regarding your audience. In one case study, yielded a 171% increase in marketing-generated revenue showing that client identification such as prospects' habits, what motivates them to pay cash, what are their common queries, etc. This is often one thing that may assist you in building your content pipeline to make social posts, blogs, articles, whitepapers, videos and different content that speaks to every phase of prospects during a relevant and timely manner.
6. Competitor Analysis:
Tracing and analyzing competitors is effective strategic planning in which AI contributes a lot. With AI, you'll be able to effectively run all an equivalent analysis that you simply perform for your own pages on competitors. This provides savvy marketers with a large advantage by having the ability to visualize what's operating and integrate the simplest ways and techniques into their own strategy.
7. Customer Service:
AI has a huge influence on customer support sector. Humans cannot provide customer support to all queries for 24×7. Most of the consumers prefer asking queries on social media platforms. The utilization of Artificial Intelligence for customer support can help businesses generate leads and boost conversion rates through social media marketing.
8. Facial Recognition:
Facebook is simply one amongst the technology giants that are investing in automation and artificial intelligence. As a result, Facebook is focusing more on AI. Facebook biometric authentication for facial recognition saves a great deal of time for users who wish to tag the individuals on a picture, as Facebook mechanically acknowledges the person on the image with the assistance of its biometric authentication technology, power-driven by AI. In the future, Facebook could even use the history and preference of users to advocate the right offers, shopping venues, and products.
Conclusion
Automation and artificial intelligence in digital marketing are not going to increase unemployment. But it is obvious that AI can make things much easier. Since digital marketing involves the internet and net users, the latest technology trends must include AI.
Additional Perk: What is The Role of Artificial Intelligence in Legal Informatics