Smartphones have made our life very easy and comfortable. Mobile apps can do many daily life works very quickly and efficiently. Whether it is shopping, booking of flight ticket, or getting in touch with friends, everything is possible within a few seconds. Today, every person is making good use of smartphone apps. The increasing number of app users proves that smartphone app development will be a highly demanding and competitive industry in the coming years.
To win this highly demanding industry, every mobile app development outsourcing company makes efforts and stays updated with industry trends. But finding the right directions and information that takes an experienced android app development team to newer heights is not easy.
Recently, ContractIQ has taken interviews with more than 500 mobile app development Outsourcing firms and prepared a report that shows current mobile industry trends. ContractIQ talked to 11% of mobile development agencies, 31% of mobile design and development agencies, and 58% of product engineers and came to the result that:
65% of total agencies are earning more than 50% of their revenue from mobiles
iOS and Android development specialists are at the top, with 25% and 26%.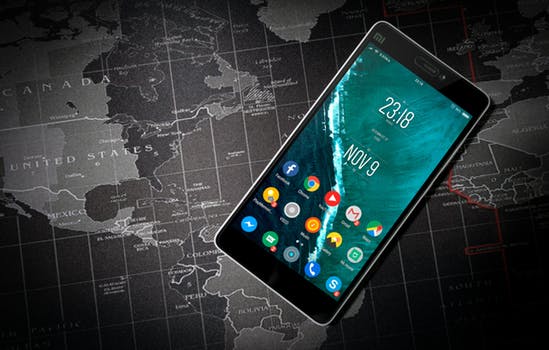 Windows specialists are behind Android and iOS, with a market share of only 13%.
20% of the market share is based on all the above three platforms.
Enterprise mobile application specialists are at the trailing position with only 12%.
Also Read: How to Choose the Best Mobile App Development Company in India?
Significant Sources of Business in Mobile App Development Industry
ContractIQ has divided the mobile industry into four major business categories that provide business to the mobile app development industry. Here are the primary source of business in the app development industry:
Startups
Startups have proven to be a significant source of mobile app business with 37% of the approximate ratio. New aspirants believe that startups are a good source of economy and an ultimate way to start a career. In this non-hiring industry, it is better to convert your ideas and skills into your own business instead of looking for an employer.
Hobbyists Business
The hobbyists Business category has a minimum ratio of 10 % only.
Enterprise Companies
Enterprise mobile app development business holds only 23% of the total industry share. Outsourcing Mobile app development is the most challenging field among all kinds of development. Because it needs superior experts to build, manage and integrate the apps.
Small Companies
The study shows that small mobile app development industries are not behind in the race. This segment contains 30% of the market ratio, which is a digit.
Outsource Your Own Mobile App Development Team
We Are Here To Help You Connect Now
From the above four points, it is clear that around 47% of business is based on only startups. The top 4 mobile app development players Oracle, IBM, SAP, SalesForce, hold approximately equal market shares of 19%, 19%, 20%, and 22%, respectively.
Contribution of Customers in Expansion of Mobile App Business
40% of mobile app development companies believe that 25% of the customer makes their business viable by building a long-lasting relationship with them.
60% of companies said that 25% of their customers have considered using in-app monetization, which shows that a minimum ratio of customers is aware of monetizing their apps.
When it comes to the salaries of app developers, 38% of companies believe that app developer's salaries are rightly priced, whereas 34% believe that wages are lower than what they should be. Only 28% said that wages are overly priced.
It has been observed that outsourcing mobile app development work within a range of realistic budgets is difficult. However, it has become simple and easy with the help of ContractIQ price benchmark reports. Moreover, which tells about major mobile app development markets and their pricing. From this report, companies can decide which outsourcing country would be in their budget.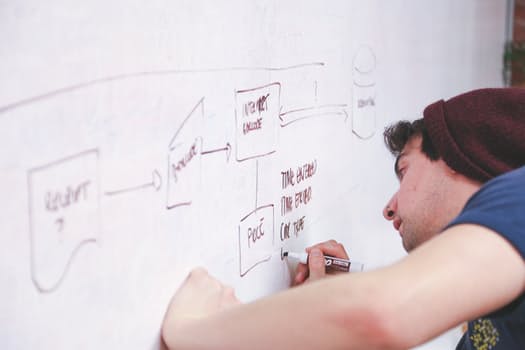 The charges of mobile app development outsourcing vary with countries. Compared to the other significant countries, Canada and the USA are charging very high ($250 and $225 per hour) for the iOS and Android app development, whereas Indonesia is setting the lowest price ($20 and $18). The report says the price hike will continue to rise in forthcoming years for all platforms. The whole price hike has been seen in Android and iOS with 58% and 52%, respectively. This is because they both are the most demanding mobile development platforms.
With the rising trends of building native and cross-platform apps, mobile development companies are increasingly trying to have their SDKs.
Also Read: 6 Steps That Can Help You Understand How to Outsource Your App Development Without Failing
Here are Some ContractIQ Facts:-
Around half of the mobile app development companies are using one to five SDKs in their apps.
Just a one-third of companies don't require third-party SDKs in their apps, and the remaining three-fourth are utilizing SDKs built by other companies.
33% of companies feel that there would be a 25% to 50% increase in the SDK used by them in their apps.
Companies need to build awareness about SDKs and API
Only 10% of customers know that which SDK and API they should have in their apps.
Just one-fourth of customers know which analytic tools they should use to keep track of apps.
According to the ContractIQ survey of customers, it is revealed that most of the customers are unaware of SDKs and APIs in mobile application development. Also, very few customers know how to monetize their apps. So, outsourcing mobile app development companies still need to create awareness among the customers about SDKs; APIs.
Conclusion
Nowadays, a smartphone is not just a device for entertainment. It is an application that can help create strong brand awareness and play a vital role in the business. Most companies think that outsourcing the development of mobile apps is the better option instead of hiring developers. But they need to understand that outsourcing depends on many factors like business goals, budget, etc. One wrong decision can bring a detrimental effect on a business. In Conclusion, this report by ContractIQ will undoubtedly help companies outsource mobile app development in 2015 effectively.