Android Games and Applications are increasing day by day. If we calculate no. of applications/games on Android then data is quite unexpected.
Total no. of apps in Play Store as on Nov 5, 2014 – 1,387,531
Average Monthly app development – ~25000
Daily app development – ~2000
Here, what is important to note is that only a few apps get the exposure as competition increases with increasing no. of apps.
I have been checking out new apps in PlayStore every day to see new interesting games and useful applications. So, today I thought to share some cool games and applications that I recently used and found them very much interesting every week.
November 1st Week – Cool Games and Applications
Check out the promised list below:
Swing Drop
It's a cool traditional Arcade game which reminds you the time of 90′s when people love Mario, Pac-man, Contra etc… This game is available in Android, runs well on all smartphones and totally free.
Swing drop android game
If you love retro games then this is the best game so far, more engaging, addictive and interesting. I started this game last week and on the first day, I was not been able to score more than 12… LOL… but later I scored 22, an achievement for me…
Below is its YouTube video which compels you to play it now…
Also, it's a new game with rating 4.5 (Quite nice) and can be downloaded from Play Store – Swing Drop
Expensogram–Expense Manager
It's an expense manager app that helps you to store your daily expenses and keeps a complete record on your Android phone. All safe and easy to access!!!
You can see your expenses in graphical and chart form and compare weekly, monthly and yearly expenses easily.
The best Part is that you can store your data in voice, audio and text format. The below YouTube video helps you to understand it better.
You can export your weekly, monthly, quarterly and customized expense report in PDF and CSV file.
I have used many expense manager apps but nothing like this because it is easy to use and manage.
I highly recommend both apps who miss old time games and want to manage their expenses in an easy and quick way.
If anyone has suggestions or something cool to share then please share it through comments.
---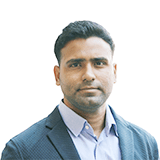 My name is Hemendra Singh. I am Managing Director and co-founder of The NineHertz, a Mobile App Development Company. I am having a keen interest in the latest trends and technologies that are emerging in different domains. Being an entrepreneur in the field of IT sector, it becomes my responsibility to aid my audience with the knowledge of latest trends in the market.