Online taxi services have become very much popular in the 21st century. People are impressed with the services that these apps provide – to pick them up from one location and then drop them at their destination. Back in 2010, when Uber has released the people were excited to explore this brand new app. Taxi services have never been this convenient before. Just at the tap of a few options, you will be able to book a taxi almost instantly any time of the day.
Since Uber came into the market, other apps like Lyft, Grab, and Careem also started to serve the people. Each of these apps helps thousands of people to reach their destination on time at affordable rates. However, the success of these applications is significant because of a few essential features. Taxi app developers work throughout the year to create unique features that make their apps more exciting. Being an app developer it will be lucrative to know about these features, right?
So do you want to know what these features are? Then keep reading to check the top 5 features of taxi booking apps like Uber, Lyft, Grab, and Careem that made them successful. We are sure that these will prove to be beneficial for the app development process.
Features That Will Make Your Taxi Booking App Successful
If we look closely, then several features contribute to the success of such an app. Top mobile app development companies in India work relentlessly to integrate these features into taxi service apps. But, out of all the features available in these apps, there are the five most vital features. They will surely help you to gain an upper hand in the market if other apps do not provide such features. Have a look at them in detail.
#1.
Journey Preferences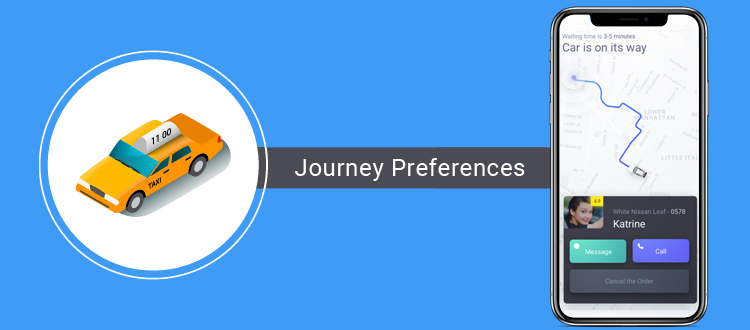 The very first feature which has made these apps successful is the journey preferences. All the major taxi service apps like Uber, Lyft, Grab and Careem allow their users to select their choices. These include – when the driver calls them, where they want to get off, do they want music or air conditioning, etc. Some of them even let their customers choose the radio station they want to listen. These customizations available to the people increase customer satisfaction levels. After all, in any business customer happiness comes in the first place.
#2.
Car Pooling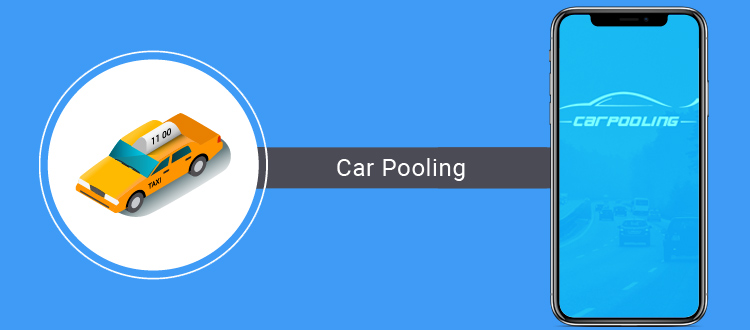 Carpooling is an important feature which many companies have started to provide. With the help of this feature, customers can now share their cabs with other riders. This usually works when a person selects a Pool option, and there are other passengers who will be going in the same direction. Carpooling is a great feature that allows customers to save some money on their cab rides. The success of your app can increase significantly with the addition of a carpooling feature. Uber and Lyft are some of the top companies that schedule trips for their customers.
#3.
Schedule a Ride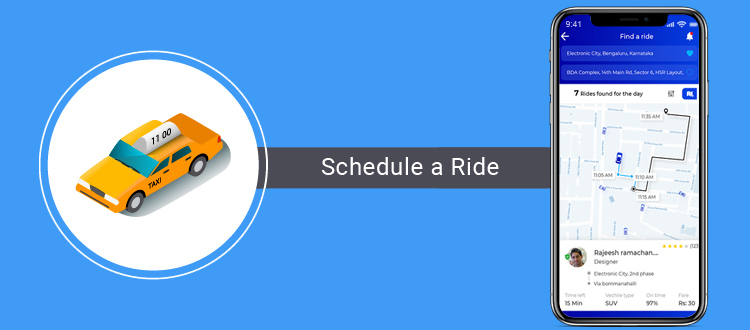 Schedule a ride, as the name suggests, is the feature that allows the customers to book a taxi beforehand. They can book a cab the day before or even a week before the desired date. The customers can select the date, time, pick up and drop location while booking. So on the day when you have scheduled the ride, a taxi will be at your gate on time. This is particularly beneficial for those who will visit the airport, station, or an important event where they cannot be late. Therefore they retain more customers who are punctual about their time and date. Several Taxi booking app development companies have integrated this feature, and now it is your turn to use the same.
#4.
User-Friendly App Design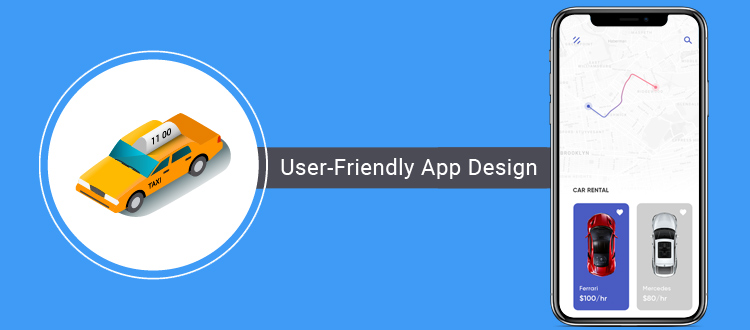 Customers do check the overall design and interface of the app they use. There are many of them who are genuinely bothered about the aesthetics of an application. That is the reason why dedicated app developers work to build a brilliant theme and design interface for taxi booking apps. With a simple yet ecstatic design, companies can deliver their customers all the in-app features. You need to create a design that is easy to understand and clutter-free. The overall look of the app for the taxi booking service contributes a lot to its success. If you look closely, Uber and Lyft have simple app design. A catchy and intuitive app will surely go a long way when compared to the one which is complicated to understand.
#5.
Different Payment Methods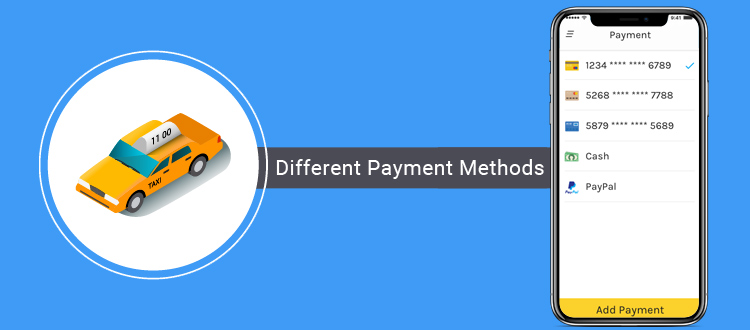 last but not least, the payment method of your app will undoubtedly play a crucial role. Different people have their payment preferences. The most commonly used payment methods include – debit cards, credit cards, digital wallet app, and of course cash. Make sure that your app offers all the essential payment methods so that customers can quickly pay you. Without the support of several payment options, you might miss out on many people using taxi service apps. All the favorite apps like Uber and Lyft allow their users to pay in a plethora of ways. So they are able to attract more customers even though they have different payment preferences.
So here are the top 5 new features which will be crucial for the success of your taxi booking app. To make sure that your app lacks none of these features, you can take the help of a taxi app development company. They will help you implement and utilize these features in a brilliant manner.
Final Words
Online taxi booking app services are becoming more popular as people are looking for the convenience of traveling. Therefore you need to make sure that your app offers them the features which will prove useful. Top mobile app development companies in India will suggest and recommend these features when you hire them for developing such an app.

Undoubtedly Uber, Lyft, and many other companies have rocked the market with these features. Now it is your turn to follow the footsteps of these brands and observe how they have managed to attract so many customers. We are sure that these top 5 features will help you a lot in your taxi booking business.