Operating an e-commerce conversion rate is not an easy affair. It's very different from running any offline business, therefore, the business requires the website owner to take care of several things. Conversion optimization is also one of those things. It's the art and science of converting your website visitors into customers, because if enough of them are not converting into customers, then your site may not withstand itself financially.
If you too find it complex to convert your visitors into customers on your custome e-commerce web development , don't worry. Here we're going to share with you few recommendations that you can take to improve your conversion rate.
E-Commerce Conversion Rate Tips to Stay Ahead of Your Competition:
1. Check Your Shipping Fees
The shipping fee is one of the first reasons behind the non-conversion of e-commerce pages. Surveys have found time and again that due to Amazon's free shipping offered on a large range of products, the visitors of e-commerce sites worldwide have come to expect the same from other e-commerce sites as well.
Need an E-Commerce Website Developer
Hire Our E-Commerce Website Builders
So, if you charge a shipping fee, that itself becomes a big discouragement for the shopper. And if shipping fees are high (higher than other available options), it gives the shopper a reason to leave without making a purchase. So, either offer free shipping or charge a low shipping fee if you desire to charge it!
2. Check Product Pricing
After the shipping fees, product pricing can also play a role in discouraging people from purchasing something. If the price for something is higher than what the market wants to pay, your conversion rate will certainly be down. We're discussing this point right after the point of shipping fees because what many e-commerce website optimization tips do is including the shipping costs in the price of the product to offer free shipping.
While it removes the barrier of shipping cost from the path of the shopper, it throws another barrier in the way, resulting in the high product cost. The price of products that you're selling must always be in the price range that people want to pay. At present, many e-commerce website optimization tips free shipping on a certain amount of purchase.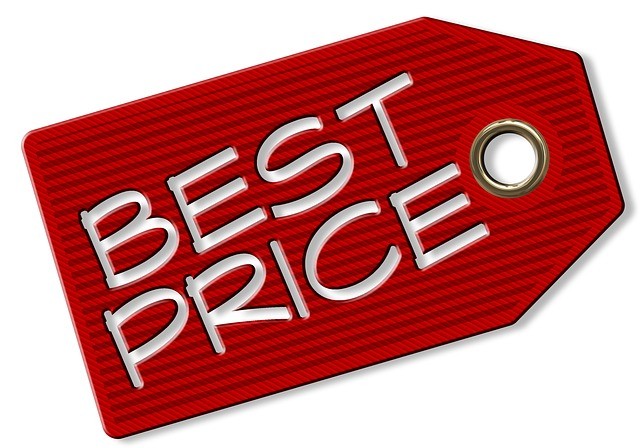 3. Ensure a Smooth Checkout Process
If the checkout process is cumbersome, you may not be able to convert your visitors into customers despite having everything right. A long checkout process discourages people from completing the transaction (or from initiating a transaction once again, if they somehow complete it for the first time). A lot of your customization skills and A/B testing/split testing should be focused on this area. The smoother your checkout experience, the better your conversion rate will be.
The checkout process should include simple processes like Choose products, Add to Cart, filling in basic details of customers (Name, address), Pay the price and click checkout. Moreover, the checkout process should most payment process methods like credit/debit card, COD, Net Banking, etc. that will help customers to place the order.
Also Read: 5 Technology Trends for Retail and e-Commerce Business in 2019
4. Keep an Eye On Cart Abandonment
Abandoned carts are also a common issue faced by most webmasters. If you're also getting a lot of abandoned carts, then maybe you should consider adding Cart Abandonment software to your website. The software contacts your users who have abandoned some products in the cart and reminds them to complete their purchase. Some e-commerce conversion rate offer this software for free, so enabling it should only be a matter of tweaking some settings and drafting an e-mail response urging them to return.
However, if it doesn't come bundled with your platform, then you can also get it from 3rd party vendors. The software will provide different metrics about customers like historical purchase data if any, browsing traits, email engagement signals.
5. Use High-Quality Images and Videos
Unprofessional, irrelevant, and low-quality images can also be among the biggest turn-offs when it comes to converting your visitors. So, you should always hire dedicated web developer. This is especially true for product images, but other images can also not be taken for granted because everything collectively makes the experience of your site. In the case of the product image, a different angle of product image with high resolution and a single product video may entice visitors to buy the product.
6. Get Help of Live Chat Software
People have achieved a mixed set of results with live chat software, but I would say that if you receive a lot of inquiries about your products, then you should consider this option too. However, you or someone must be present during business hours to answer the questions being asked by visitors on a live chat. Only then the addition of live chat software can yield some positive results.
If possible, Live Chat should be available 24/7 and there should not be a signal suggesting that Live Chat is unavailable because that sends out a negative impression to the buyer. At present, there are chatbots available but at some point, it shows the absence of human interaction, so it is advisable to employ an expert technical person for handling Live Chat.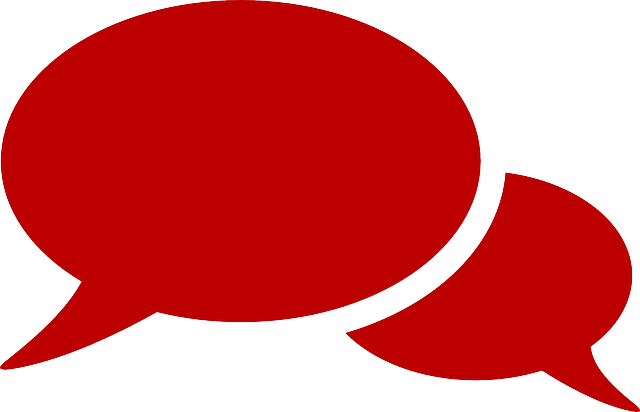 7. Make Your Customers Feel Safe
This topic is often lost among the buzzwords like conversion optimization, A/B Testing, etc., but its importance is also undeniable. Since online purchases involve sensitive financial information like credit card data, people who do them want to ensure that they're dealing with a safe entity. The visitors will shop at your e-commerce site only if they feel that your website is safe, and there are several things that you can do to bring that feeling. One of the finest security naming digital certificates is an ideal way to secure your website.
Currently, for the highest authenticity and security, owners prefer to purchase an EV SSL certificate, which is available from your domain registrar or your hosting provider, certificate authority. The second step is to add some security identification marks (i.e. a badge, a PCI DSS compliance badge, etc.) that are widely recognized as a guarantee of security.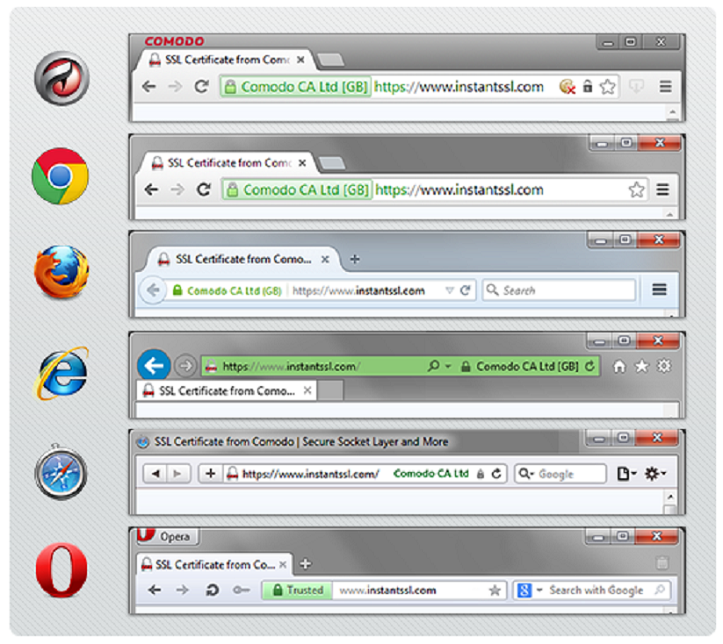 8. Include Detailed Product Descriptions and Reviews
Besides SSL certificates and security badges, a few other things also help customers feel safe and confident while making a purchase. In-depth and accurate product descriptions along with customer reviews, help the buyers make a judgment more wisely.
As a result, the buyers feel safer and more confident while purchasing going through them. So, allowing product reviews and including detailed, accurate product descriptions can also help you in boosting your conversion rate. In addition to that, it can also help in improving returns.
9. Have a Clear Return Policy
A clear return policy is also mandatory for the best conversion rates. You don't have to over-promise here, but whatever you promise should certainly be something that you can fulfill. A clear return policy also increases the peace of mind of your customers, and that way, it helps in increasing the conversion rate. You can see it in action after adding a return policy. The return policy should demonstrate the process of returning goods/products as well as the refund of money.
Make Your Own E-Commerce Website
We Serve Diverse Industry Verticals
10. Make Your Buttons Stand Out
'Add to Cart' and 'Checkout' buttons are two of the most important buttons on any e-commerce conversion rate. They're important because they clearly state what must be done by the user. And therefore, they should stand out from the remaining buttons at your site. You can see a considerable difference in your conversion rate after making this change alone. Several e-commerce conversion rate now also offer the option to customize these buttons easily.
Conclusion
So, these are the ten steps that you can take immediately to boost your conversion rate. In most cases, a low conversion rate is seen due to one of these shortcomings, so you must check your site carefully for each one of them. The above recommendations should be considered so in the long run, the eCommerce platform may earn handsome profit with the highest returning customer ratio.
---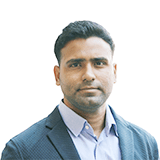 My name is Hemendra Singh. I am a Director and Co-founder of The NineHertz, IT Consulting Company. I am having a keen interest in the latest trends and technologies that are emerging in different domains. Being an entrepreneur in the field of the IT sector, it becomes my responsibility to aid my audience with the knowledge of the latest trends in the market.