Push notifications are the quick and easy way of notifying the users about your product update, news, new feature, new content or any other information that can be useful for the end users, even if they are not using the application. A study says that the users who have enabled push notification on their mobile app have 88% higher engagement, which is fairly much better.
Among all the major app categories, eCommerce is at the top position acquiring 278% higher engagement whilst music found to be in the second position with 177% higher user engagement. Also, the study shows much lower abandonment rates for the users who have enabled push notification.
Thus, it can be said that push notification really matters a lot in achieving better user engagement as well as app retention rates.
In this post, we have listed top 13 push notification tools with the brief comparison of their best features and pricing.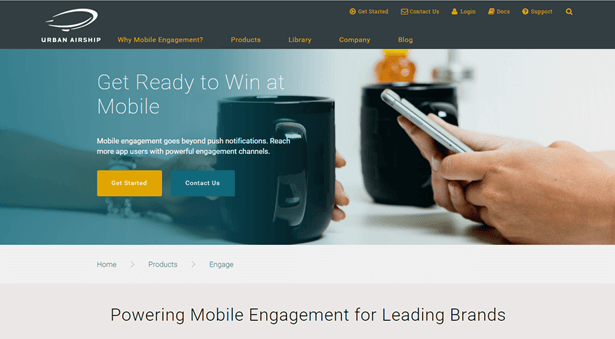 Urban Airship is a mobile app messaging platform that combines engagement strategies, push techniques and mobile analytics to deliver engaging & applicable in-app notification to users based on geographical locations, mobile platforms & preferences.
Features: Urban Airship allows smartphone app engagement, segmentation, and integration with Apple Passbook & Google wallet.
Pricing: Urban Airship offers 45 days free trial with access to the complete features. For pricing, you can contact Urban Airship.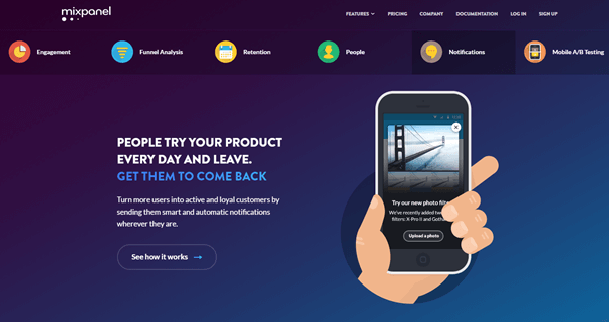 Mixpanel helps you in tracking the actions people take on your mobile & web Apps. This tool monitors the activities & let you know what needs more attention.
Features: Mixpanel offers core features like notifications scheduling, targeted messages and A/B scheduling to check out the right message. This tool also provides instant and real-time data analysis.
Pricing: The first two plans are free for the first 25,000 users. The startup plan is for $150 a month.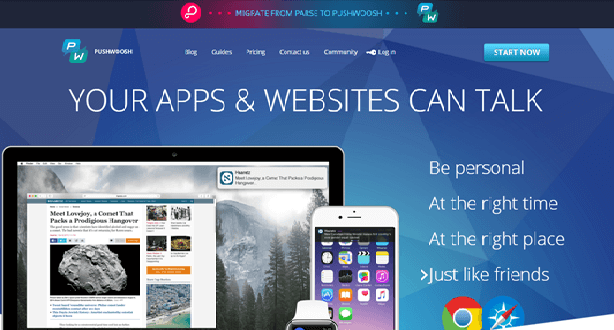 Push Woosh is compatible with many platforms and provides an easy segmentation with the support of advanced statistics & multiple languages.
Features: Push Woosh allows sending push notifications to major mobile app development platforms i.e Android, iOS, Windows etc. Apart from this, it also provides scheduling, time zone, and a private cloud.
Pricing: $60.27 per month for premium package, $180.95 for Gold package & $377.06 for platinum package.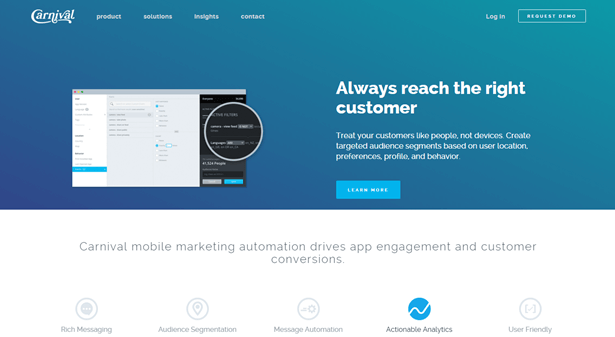 Carnival is one of the best tools to run multiple push notifications and a system that is quite friendly to mobile app agencies. It helps mobile app developers and the marketing team to easily run push notification campaigns.
Features: Carnival Push notification offers rich messaging, audience segmentation, message automation that includes time zone settings, user behavior analytics that can be automated and sent directly to your inbox.
Pricing: For price, you can contact carnival
Swrve is integrated with a comprehensive mobile marketing automation platform, A/B Testing & an optimization platform for mobile app that is built on scalable cloud service.
Features: Swrve provide core features like mobile app campaigns, messaging and market automation.
Pricing: For price you can contact Swrve.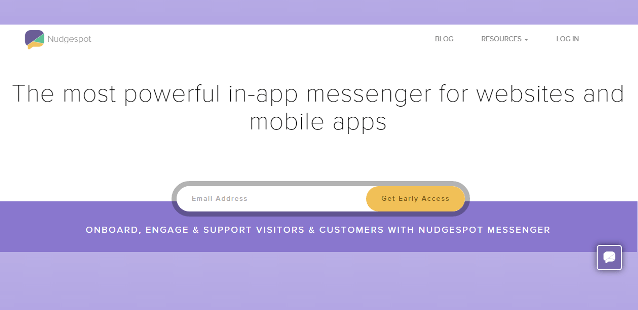 It allows you to create triggered or automated push notifications to specific segments based on user behavior.
Features: Customized Notifications, ProActive & user reports.
Pricing: Paid subscriptions start at $39 per month & 14 Days free trial.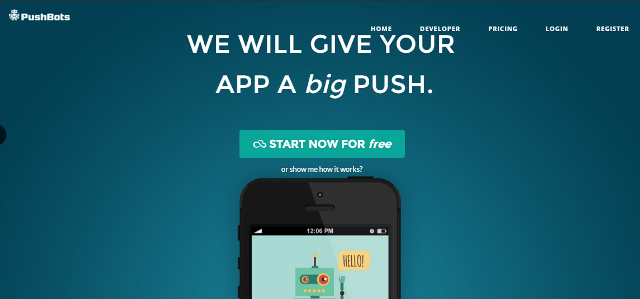 With PushBots, you can send your messages to any mobile platform, directly from your dashboard. It allows you to choose your audience based on specific devices, username and geographical locations.
Features: Engagement campaigns, retargeting & dynamic push notifications.
Pricing: It's free for the first 1,500,000 push/month, then the cost starts from $49 per month.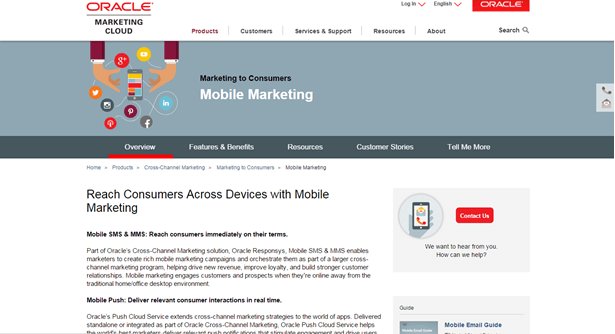 Push.io is an automated tool to manage notifications & perform audience reviews. It mainly focuses on e-mail notifications & SMS.
Features: It provides core features like customer-centric SMS campaigns, auto push & advanced analytics.
Pricing: Free 30 day trial then $99 to send 25,000 push notifications.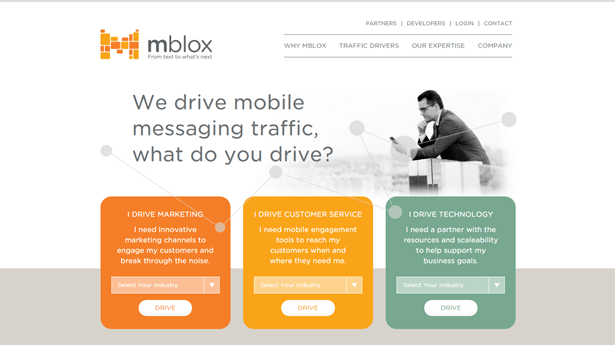 Mblox allows you to reach your mobile app users with push messaging. Their mobile SDK enables the delivery of push notifications and in-app rich content messages. Mblox specializes in targeted marketing campaigns through push messages. It also helps marketers to divide their audience into specific segments based on location, behavior patterns.
Features: It provides core features like two way messaging, long message support, multiple format messages data driven campaigns.
Pricing: For price you can contact Mblox team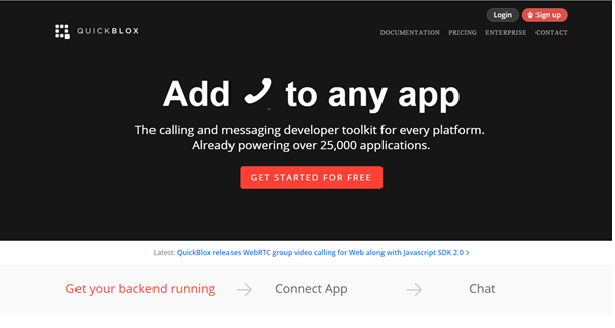 QuickBlox offers a huge range of push services such as automated reception of scores, news, updates, alerts, reminders and call to actions. Quickblox offers several unique calls to action, regardless the push notification sent.
Features: QuickBlox provides core features like messaging tools, calling & customized scheduling
Pricing: It's price start at $49 a month & there is a free package for the first 20,000 active monthly users.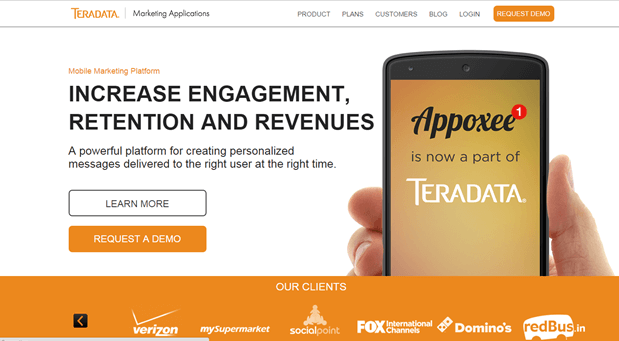 It combines automation and pertinence with its push notification system. It is initially implemented for iOS. Appoxee has an easy to implement SDK with the capability to send text only as well as rich messages.
Features: It allows the marketing team to create master campaign & promote multiple phone apps through cross promotions & several messages to the overall campaign.
Pricing: Paid package of $279 which includes segmentation, targeting automated messaging & paid package of $500 includes all the features & multi app messaging & Geo-targeting.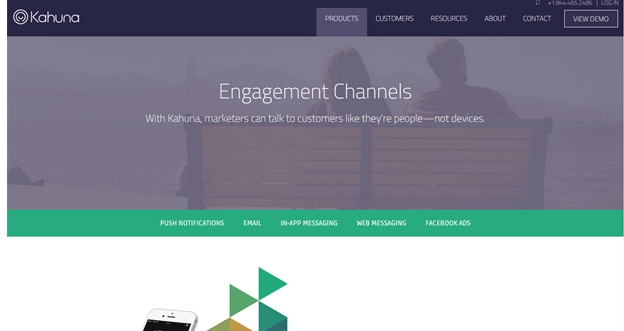 It is an automation platform that provides push notifications, in-app messaging, emails & FB ads.
Features: It provides core features like Automated lifecycle campaigns and person-centric data layer.
Pricing: For pricing, you can contact Kahuna.
Localytics provides in-app, email and remarketing campaigns. You can drive engagement across the entire user life cycle. It allows you to trigger instant notifications through Localytics Push API & profile data to easily create & define target segments.
Features: It allows core features like personalized push notifications, automated campaigns, and custom scheduling.
Pricing: They provide free package as well paid versions for $200 a month for analytics & charge $400 for both marketing and analytics.
All the 13 tools I have listed above differ in many features. To choose the best one, firstly compare all your requirements and budget with each push notification tool and then finalize any one. In case, if you realize that your current choice of push notification tool is not delivering as per your expectations, you can change it in your next app update.
---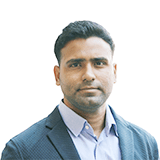 My name is Hemendra Singh. I am Managing Director and co-founder of The NineHertz, a Mobile App Development Company. I am having a keen interest in the latest trends and technologies that are emerging in different domains. Being an entrepreneur in the field of IT sector, it becomes my responsibility to aid my audience with the knowledge of latest trends in the market.