iOS is an operating system developed by Apple. Apple, a brand which is known for its high-quality devices and operating system. There are 2 million mobile applications in an iOS app store. There are thousands of iPhone app developers. Apple has 1.3 billion active devices all around the globe which indicates that what is the demand for Apple devices.
Quality has always been the primary reason behind purchasing Apple devices. Users find it surprising in performance as compared to other devices from different brands. Before Apple, Nokia was the leading mobile device company in the market of Asia. After a decade, Apple has taken over the market with a significant share of consumers.
Apple first launched its iPod which was fundamentally used to listen and store songs. Later, they started manufacturing mobile devices and then added a few more product lines such as the tablet which is called iPad, Apple laptops and more.
Apple devices are a matter of pride. From the beginning, the brand's marketing team has launched it and displayed it as a product of class and sophistication. Hence, we mentioned "a matter of pride".
With every new version of the operating system, Apple has proved that it delivers only high-quality products to their end users. The most important thing is the security it offers. Since Apple uses stringent rules, regulations, standards, and policies for mobile applications; there are no chances of the device getting hanged. Users experience smooth working, and unlike others, the devices do not process slowly or get hanged.
Read Also: WWDC 2018 – What Apple offered to the users.
Let us see the top 12 features of the latest update of iOS, i.e. iOS 12 that all iPhone app developers should be aware of:
Apple iOS 12: the top iOS 12 features coming to the iPhone
1.
Smooth Performance
The last update of Apple's operating system called iOS 11 did not do well. Users never expected it but the whole year was spent resolving the bugs identified in this operating system's new version. The team took a bit of time and had introduced iOS 12. There is an assumption that this update of OS will overcome all the problems that were present in the previous operating system iOS 11.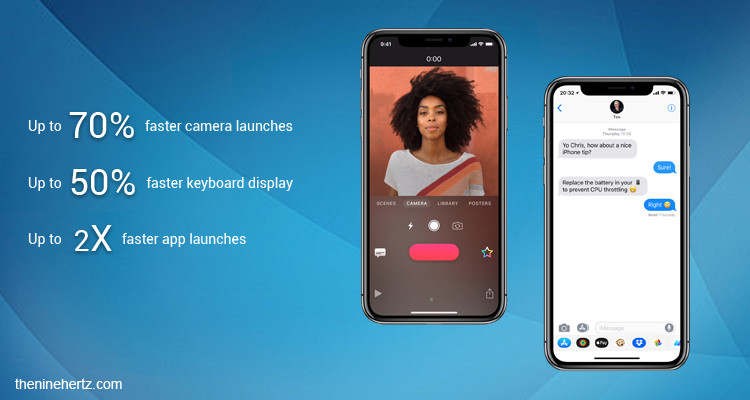 Users will be experiencing bug-free and smooth processing as expected. Devices will work faster than before. Apple states that older Apple devices will work around 40% to 70% faster. iOS mobile applications will launch 40% faster; the display of the keyboard will be 50% faster, camera application will shoot 70% faster. Other apps will work 2x faster as compared with the speed offered by iOS 11.
2.
You can make your own Memoji
This new feature sounds great! Personalization is the key to get into a space in the heart of the consumer. Apple has focused on personalization this time with memojis. You can create masks that look just like you. Users will be able to select eye colour, hairstyles, and accessories to add a sense of reality to those memojis. At present, this feature is available for only iPhone X users. It requires Apple's right depth front facing a camera.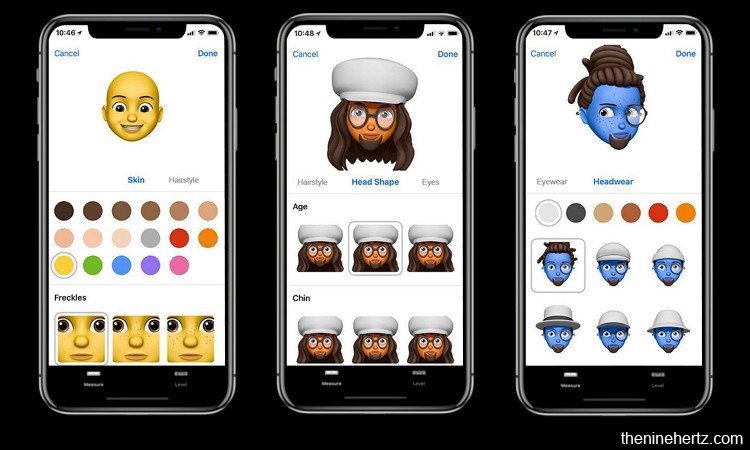 3.
FaceTime
iOS 11 had Grouped Notification and Group FaceTime. Now, with all other upgrades, iOS 12 has come up with FaceTime where the user can facetime 32 people simultaneously at a time. Now that is a huge number and a great feature! In this feature, people are showcased in a tiled interface. Here, the person who is speaking, his tile will automatically become larger. It will help the users keep track of the conversation. Users can use memojis while communicating through video chats.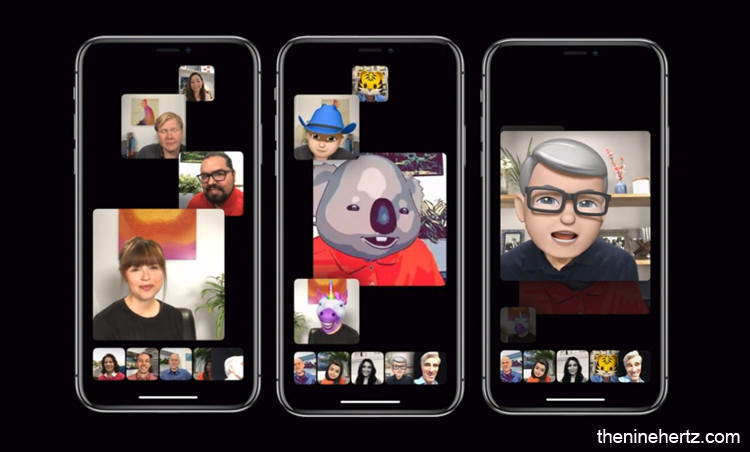 4.
Apple Books
Do you love reading? Is reading your hobby or something you do to pass the time? Do you believe reading is the only way one can enhance the knowledge? Well, then this new feature is going to impress you the most. Apple books are all set to make readers happy with their latest design.
It has become easier for users to read, discover and listen to their favourite books and audio books. The "Reading Now" tab has made this feature more user-friendly. It consolidates all books that the user is currently reading and yet to finish.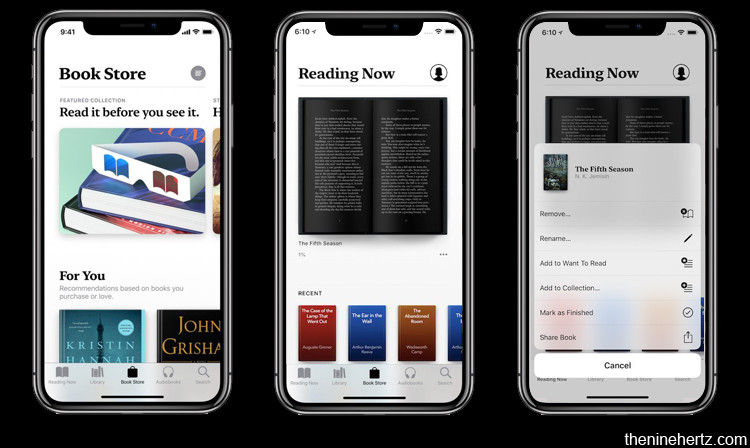 It also recommends you new books of the same genre that you have read before. For instance, if you have read a couple of love stories, next time Apple books will recommend you more love stories by good authors. There are options to mark want to read and finished too. It also displays the trending books!
5.
Augmented Reality
Augmented reality has now been the talk of the world! It is one of the most significant trends in technology and how can Apple stay behind in following this trend? They have launched multiplayer functionality in ARKit 2, which has made playing multiplayer games more exciting.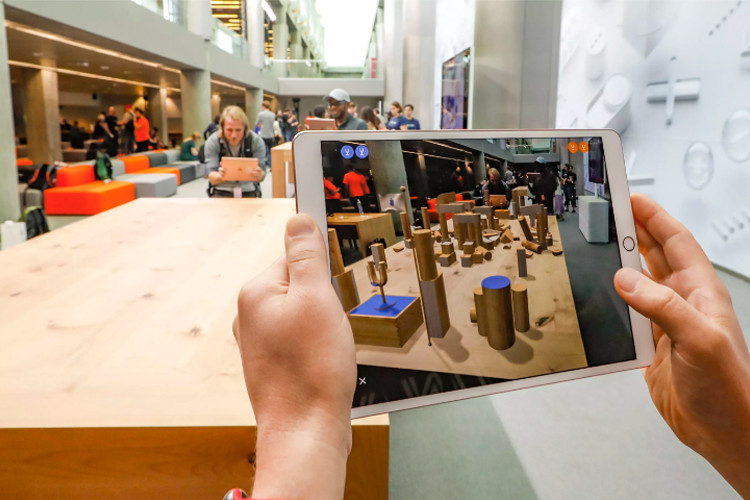 6.
Measure App
The mobile application called Measure merely is fantastic. As you can guess by the name, the app measures the distance of an object or wall from you with the help of a camera. Apple iOS 12 has used augmented reality into this. There is an expectation that iOS 12 will come up with new and unique values since many other brands are offering the same app service. This app is straightforward to understand and operate.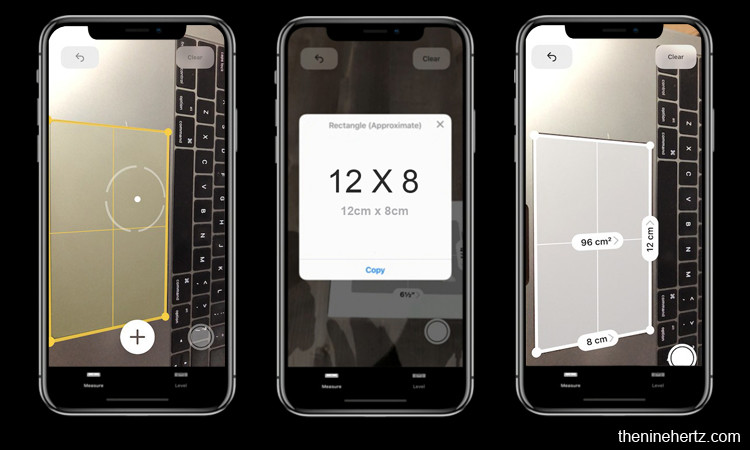 7.
Shortcut Apps
As the name suggests, Apple has launched shortcut apps. The possible third-party applications that you would need will be displayed on the screen. Now, how does this happen and on what basis? Apple has used Siri for this purpose. Apple claims that in iOS 12, Siri is going to help users and will be making their lives much more comfortable. For instance, if the user says to Siri; "I want to have coffee", then Siri will automatically order coffee that user usually has. Siri will be storing every precise information about user's activities and will be offering the best results.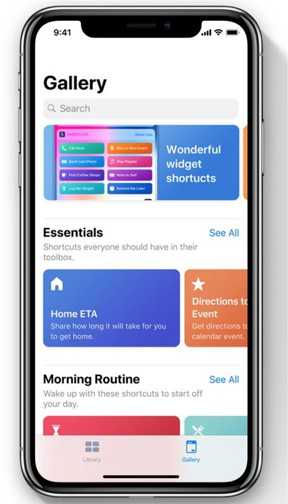 8.
Improved Notifications
With its new update, Apple is paving the way for an improvement in the Notification Center. iOS 12 will support the feature of grouped notifications. It means that rather than receiving notifications in a single app in a messy way, the users would see them in a grouped way. The notifications would line up in a stack, making it more comfortable. The users can expand and check them using the 3D view.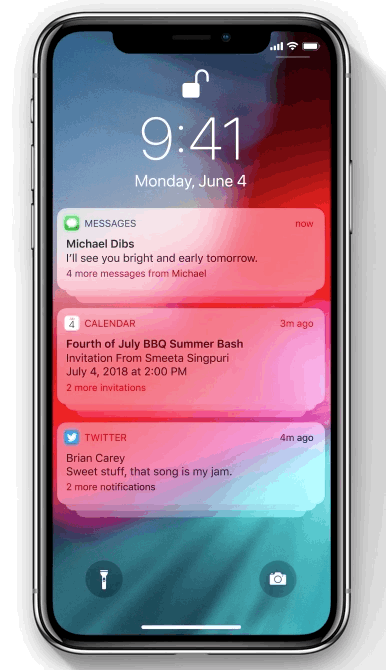 9.
Screen Time
Have you ever noticed that you spend too much time on mobile phones and then get late for work or any other important task? Especially students spend too much time on mobile phones. There are many studies and research reports that have described the drawbacks of over usage of smartphones. Any other brand would like their users to spend more and more time on the apps.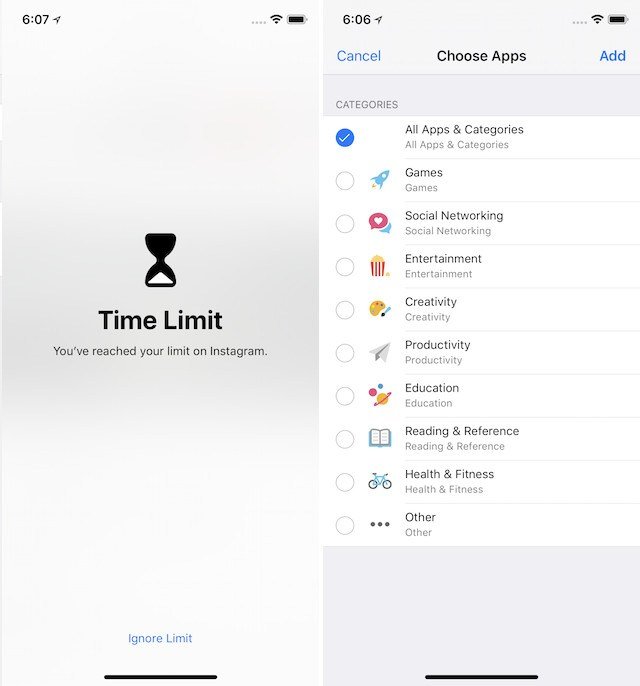 However, Apple, being one of the best and user-oriented companies, does not want their users to have an addiction to their devices.  Hence, iOS 12 will be displaying screen time that will show how much time you have spent on the phone since you have started it or unlocked it. It also allows a user to set a limit; say 15 minutes. After 15 minutes or any limit that you have set, a "Time-up" message will be notified. Parents appreciate this feature a lot.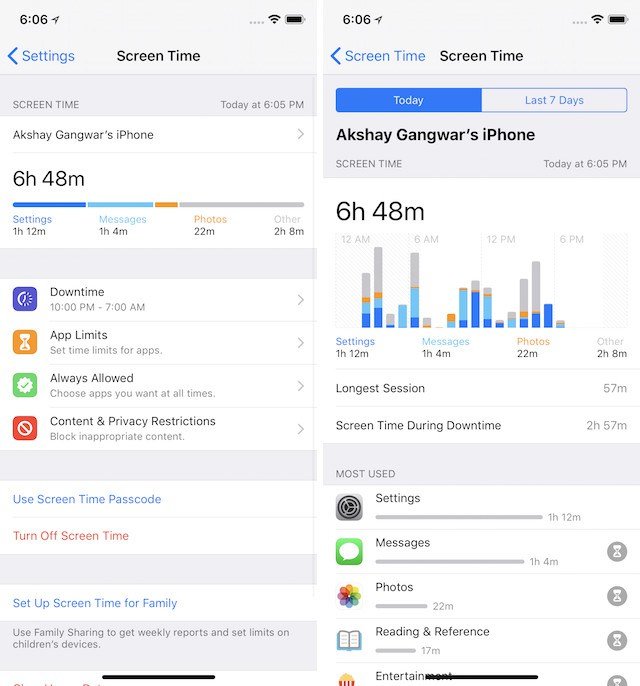 10.
Now Siri in more languages
Ever since Google launched Good Assistant, Apple has been working hard to launch something in the fierce competition. iOS 12 has added 40 languages in Siri. Siri has introduced one more feature of suggestions based on device usage. For instance, it will remind you of birthdays or meeting schedules. Also, Siri will be open to third-party developers with Siri shortcuts.
11.
Additional Privacy
Remarketing and retargeting ads annoy us all! If a user searches something, the ad of that product and also related products can be seen everywhere. The user can now control and allow or disallow these ads.
12.
News and Stocks
Apple has updated the news and stocks application. This application offers the latest news related to the stock market and all updates too. It displays live stock quotes, charts, etc. This will enable people to track their favourite stocks and read news related to those stocks anytime. This is now available on iPad too.
Conclusion
All these above features are inevitably going to blow the minds of users. Ever since the iOS 11 created ambiguities and bugs were encountered, Apple's team has worked hard to get back the value and retain their "best device" image in the technology market.
From smooth performance to memojis, additional privacy, enhanced camera features, better Siri and much more has been launched in the latest update of Apple's operating system; iOS 12. Users will experience more personalization, improved connectivity and enhanced security with these features. iPhone app developers will get to show more creativity and will get a considerable scope for experimentation because of these features.
For more app industry updates, refer to our Blog section.