Web development is a rapidly changing domain, each new advancement comes with better functionality and enhanced user experience. Every year brings us some new ideas, trends, and updates. Web development is all about improving UI and UX, so it becomes extremely important for the web designer to be vigilant about the top Web Development Trends.
The key point to be ahead of your competitor is to ride the wave of change by looking ahead tomorrow's trends and implementing them today before anyone else. We all are well aware of the fact that without a unique website it is hard for businesses to create any brand value.
As stated in the Hubspot report, Once on a company's homepage, 86% of visitors want to see information about that company's products/services.
According to a report, by 2021, e-commerce revenue is predicted to grow to $4.48 trillion.
List of Top Web Development Trends To Follow In 2018.
So, what you are waiting for?? Let's discuss these top trends.
Progressive Web Applications (PWAs)
PWAs are applications that are based on the recent web technologies like Manifest. Progressive Web Application is a mobile website but gives the user an experience of an "app". With custom loading screen, good animation and no navigation bar presence, PWAs is going to give tough competition to the native mobile applications in 2018.
Many companies are opting for Progressive Web Apps as it increases the conversion rate and time spent on the website. Twitter, Forbes, and Flipkart are among the few companies those who have opted for PWAs to make the user experience better. Due to its prominent features, businesses will incorporate PWAs into their working process in 2018.
Last year, Flipkart opted for PWA into their native applications and websites and experienced a 70% enhancement in their conversation rate.
The advantages that followed up after incorporating PWA are:
Users spent 3x time on sites.
Re-engagement rate increased by 40%.
Boost in conversation rate by 70%.
Data usage reduced by 3x.
These increased figures are sufficient to illustrate the benefits of using PWAs into your business in 2018 where new technologies are major role players in deciding your brand value and ROI.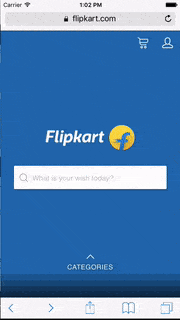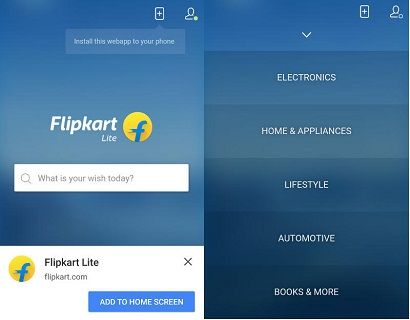 Remember the World Wide Web times when all the websites were static!! Everything starts with a seed size idea and then grows to a big tree as time changes. Same is applicable to the technology developments. With the time, the website became more functional and friendlier to the user. But to do so, the development process got complex.
After touching the sky, the web is now returning to its root from where it started. In 2018, the static website will be in demand with some advanced features added with the help of CMS. There are some site generators like Gatsby and Hexo, which are creating the advanced static websites.
One can wonder why the static website is again in demand. It's simple to understand- just because of their effortlessness as they are built by using HTML code where code remains fix for every page.
Advantages of using a static website for your business:
Fast and user-friendly
No dependencies on the database or other systems
Cheap
More secure than a dynamic website
Fast and user-friendly
In 2018, the static websites are going to be a major change in the web development field and are going to create a big impact on the business market.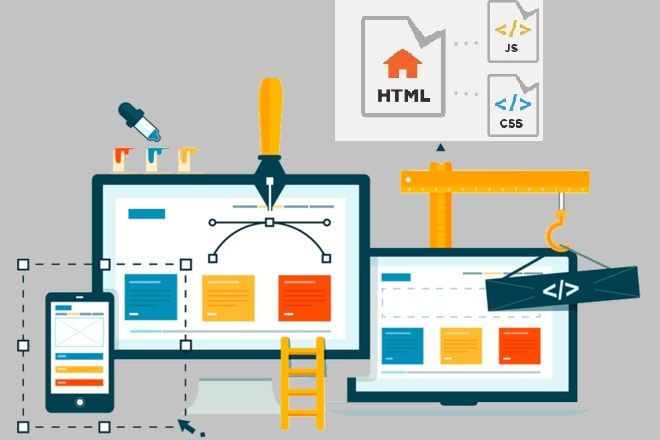 These days' bots are there to make user experience commendable. In 2016, Chatbots came into the market and in 2017, they started to become popular among e-commerce companies. Because of the growing popularity, there are a number of Chatbots available in the field. For example, Facebook's bot-development platform for Messenger is gaining much attention among the users and many other social media platforms have released their Chatbot platforms.
So, exactly what are Chatbots and how they are useful in the business industry?
Chatbots are based on the artificial intelligence and they converse with the customers through audio or text method. They are designed with a predesigned dialogue box with a natural language processing system. When a customer makes a query, Chatbot responds quickly to the customer. The customers feel like they are communicating with a human.
Read More: Are Chatbots really the Future of Web Development?
Advantages of using Chatbots for your business:
Faster in handling queries.
Cost efficient as human dependencies have been reduced.
Reduces training time as Chatbot can handle basic functions.
According to a Gartner report, by 2020 85% of the customer interaction will be executed without human interference and Chatbots will be the No.1 application of AI in the next five years.
In 2018, businesses are going to opt Chatbots to give their customer a great assistance 24*7.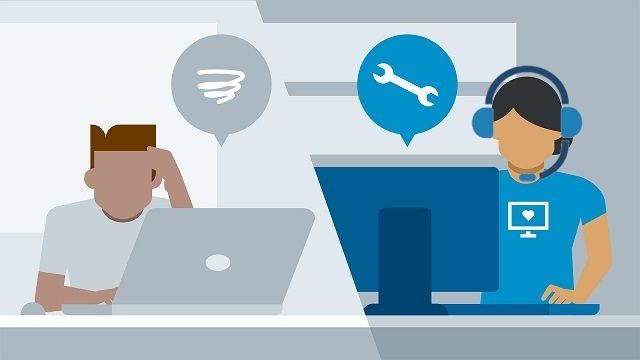 Nowadays, "simplicity" is the core value among users and thus, web development trends are revolving around to satisfy this need. The single-page website allows having a clutter-free website. It generates a long scrollable single page information content.
The benefits that a single-page website deliver are:
Enhance the quality of user experience.
Design, development, and hosting is cost effective.
Reduce the complexity of the website thus, navigation becomes easier.
Important information is present on the same page.
Though these websites are not meant for e-commerce sites because they offer limited information other business domains can utilize this trend to create a simple and effective website for their clients.
Due to its amazing design and features, single-page is going to gain popularity in 2018.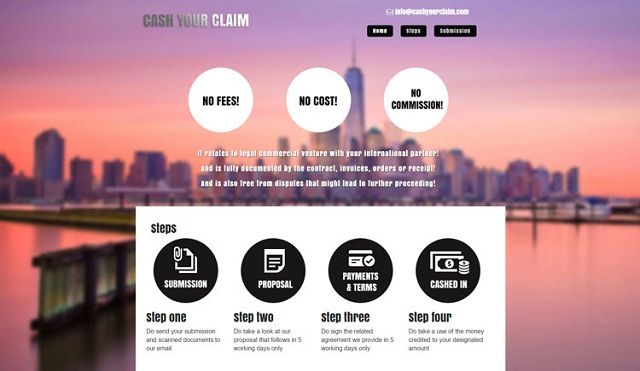 Push Notifications For Websites
Push notifications are highly acceptable by the businesses; especially e-commerce businesses as they manage to engage customers for a long time. We all are familiar with the mobile notifications, as it is a helpful tool for re-engaging the customers.
These days, website notification is a new web development trend among the businesses. The major advantage it offers is that customers are being updated with the new information and redirected to the company's website. Push notifications are fast and simple to implement and reduces the user's scrolling time.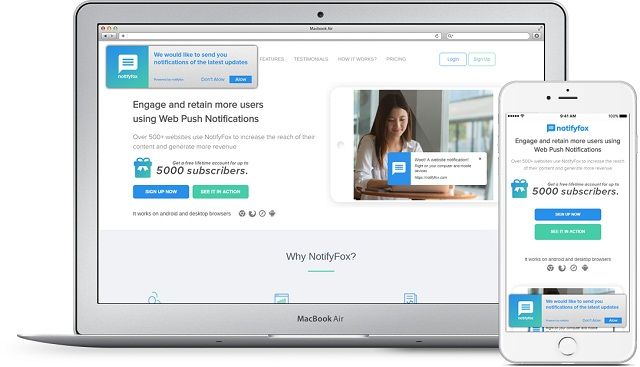 Motion User Interface (UI)
For any web developer, providing best user interface is the top priority. Since, last few years, many GIFs and images have entertained users and now users want something new. It is time for developers to make a shift from static UI to motion UI.
Now, the animation is taking over the market because of their attractiveness and unique designs. Motion UI aids developer with high-level of customization which leads towards the high functionality of a website.
Motion UI is so easy to implement that even developers with less knowledge of JavaScript or jQuery can also develop sites. To make your website stand out among many competitors, you can add some features like background animations, page header transitions, modular scrolling, etc. In 2018, let your creativity flow out of your mind and make your website highly interactive and astonishing by simply embracing these top web design trends.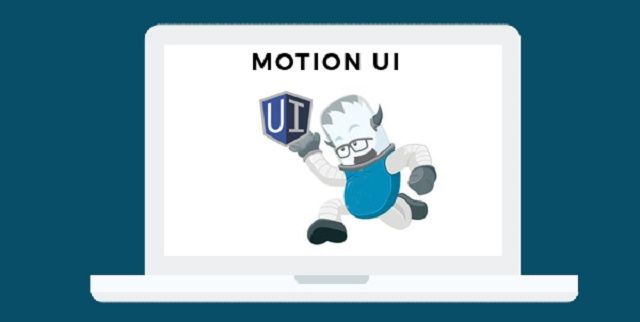 After its release, HTML5 soon became popular among users as it is much more efficient and effective than Flash websites. The companies lost major traffic and engagement rate as Flash was incompatible with the mobile devices.
HTML5 replaces Flash websites in many domains and 2018 will be all about HTML5 as images and videos which are based on this are covering greater audience reach. In 2018, HTML5 will become standard for digital content.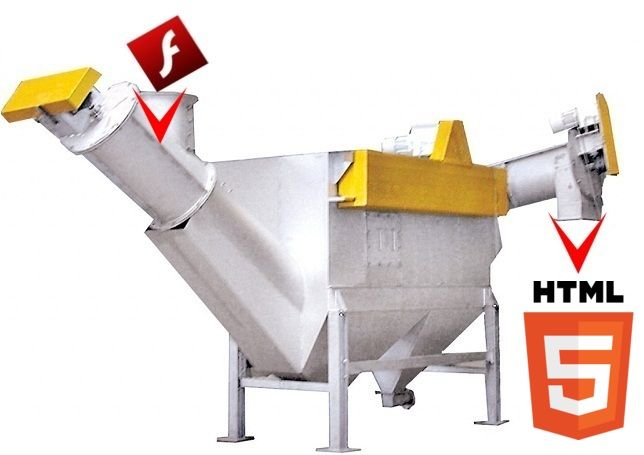 Final Thoughts
Having a trendy and attractive website means you surely provide a good customer service. People tend to incline their interest in the sites which are easy to access and at the same time, justify the information provided. It becomes quite important for any web development company to satisfy their customers by creating a unique website which can lure the customers.
Also, it's the duty of a UI/UX designer & developer to be up-to-date with the current trends in the web development so that they can be in the lead from their competitors. It is endorsed that you implement these trends in order to give your audience a stellar experience.