New Trends Reshaping E-Commerce Solutions 2019
---
Written by Hemendra Singh on August 24, 2018 | Updated on: July 16, 2019
---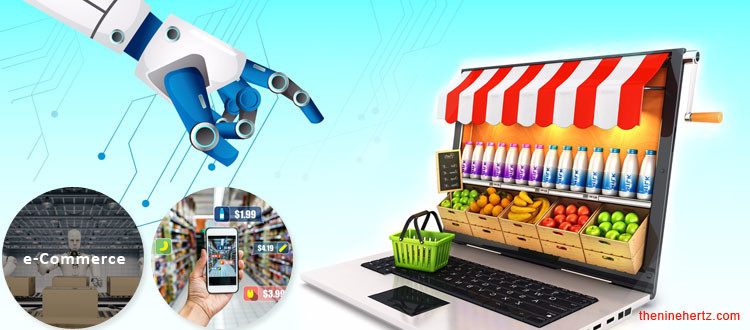 Gone are the days when customers prefer to shop online. In today's digital age, online shopping brands replaced offline shopping to a great extent. Every day, people purchase products from online stores. The main reason for this is the shop from home facility. The latest trends in technology have made e-commerce solutions industries grow faster. Online stores let customers buy goods right from their home. Also, they deliver the product to their home with reasonable delivery costs. Besides this, there are other factors too due to which e-commerce industry is booming.
Current Trends in e-commerce solutions
1. Augmented Reality
AR stands for Augmented Reality. It is a wonder to the shopaholics. The technology helps buyers buy the right goods from online stores. It creates a virtual store experience at the customers' home. They can check all the aspects of the product they are going to buy. How does the AR help users to buy the right product? Let's take an example. You are going to buying furniture for your home. With the help of AR technology, you can test it by placing it virtually in different areas of your home. If the furniture does not match to your home decor, you do not but it. Hence, the AR reduces the product replacement issue.
Let's take another example, in which you want to buy clothes. The offline shopping, in this case, is the right way. But it wastes your lots of time. AR drops this problem. While shopping online, AR provides customers with a facility of virtual clothes dressing rooms. In these virtual dressing rooms, customers can try various clothes and buy the one which best matches your style.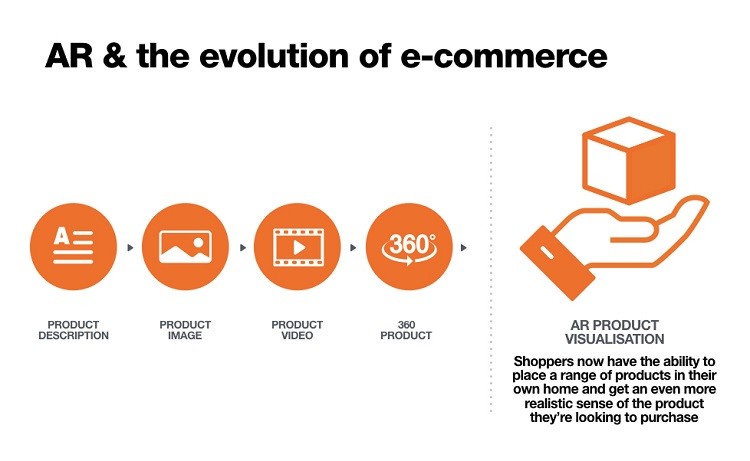 AR and eCommerce Evolution
A lot of brands have installed AR on their platforms. Let's see some of these:
IKEA
IKEA is a famous furniture brand. The AR app of IKEA lets buyers enter the virtual IKEA store. It saves a lot of time of shoppers. Also, it raizes the users' experience. The IKEA AR App offers the best way to shop for furniture online. In the IKEA app, products are available in the 3D view. So, the customers can check all the dimensions of the product. They can place it virtually at the desired place in their home to know the exact space requirements.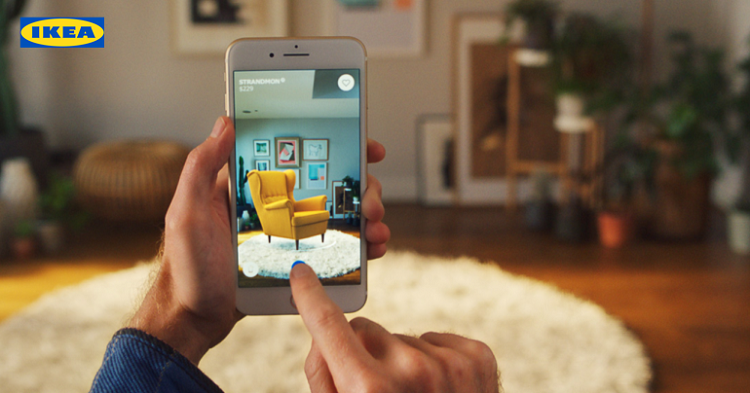 IKEA AR App
Lacoste
The LCST AR mobile app of Lacoste lets users try a variety of shoes virtually. Customers buy boots which best match their character.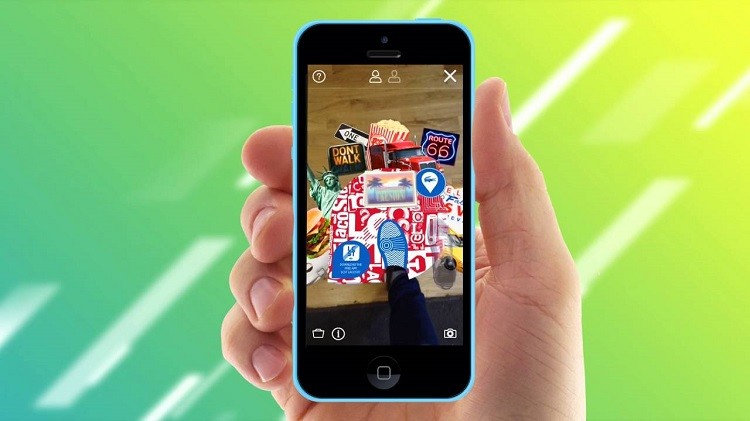 LCST AR App
American Apparel
American Apparel is among the trusted and most fashionable clothing brand. It lets its buyers try clothing on its AR app. The shoppers can try a variety of clothes on its AR app and buy the clothing best suited to their personality.
Augmented Reality has become a necessary tool to be executed in online stores. That's why it is on the target of every app development company.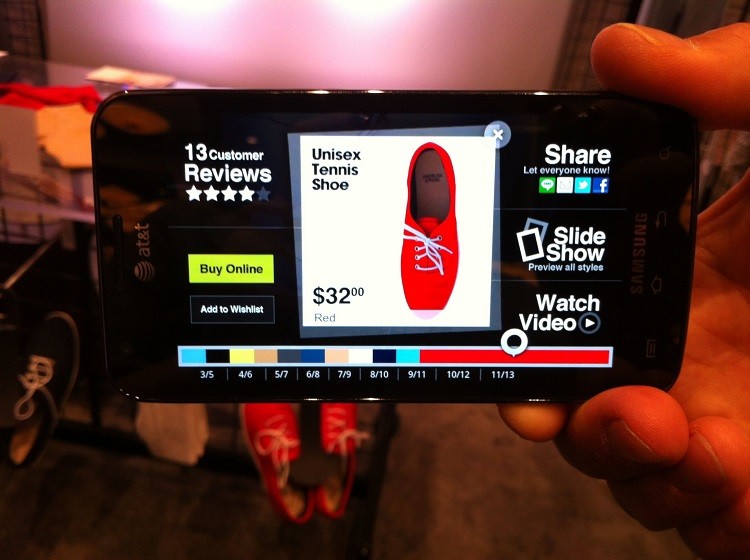 American Apparel
Read More: How Augmented Reality and Virtual Reality are Transforming the Enterprises
2. Automation
Automation is the boon to many industries. Today, we find the application of automation in almost all industries. One such example of automation in the e-commerce firms is the chatbots. Chatbots are an excellent tool for online marketing.
An e-commerce solutions industry offers 24×7 shopping facility to its users. Therefore, it requires the 24×7 availability of the staff. Users can visit the online store anytime to make a purchase. If they face any issue regarding the product description, they want its immediate solution. They can ask their queries by chatting on the e-commerce platform. It is not possible for humans to reply to the questions of a lot of users quickly. The chatbot is a solution to this problem. Chatbots reply to the users' queries immediately. It increases the users' experience.
Let's see examples of some successful e-commerce chatbots:
1-800-Flowers
1-800-Flowers was one of the first chatbots on Facebook Messenger. It lets users send flowers and gifts. Users can select different items based on the types of event like a birthday, anniversary, etc. It allows users to make the purchase and give them shipping updates.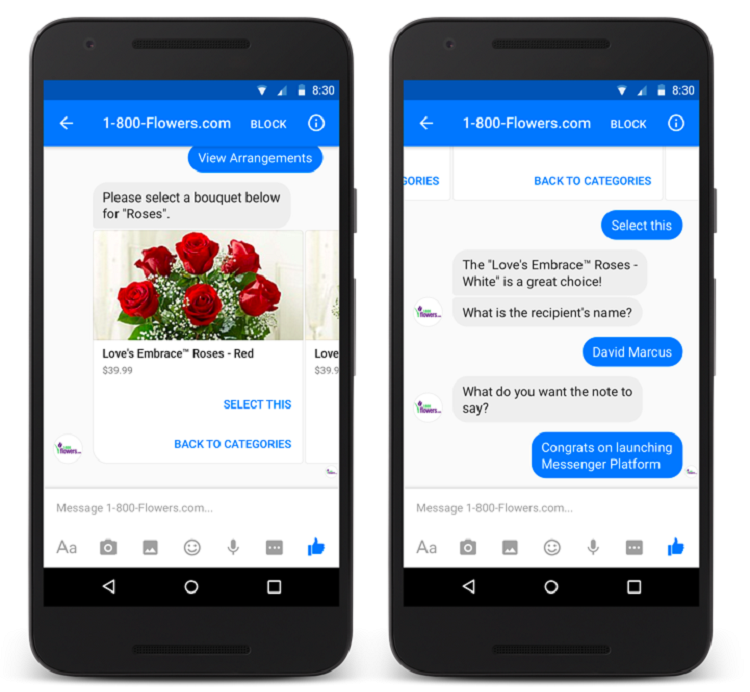 1-800-Flowers
Read More: 6 Ways to Take Charge of Your E-Commerce Customer Service
H&M
H&M is one of the favorite clothing brands. It has a chatbot messaging app, Kik. The app promotes users product-based advice on their choices.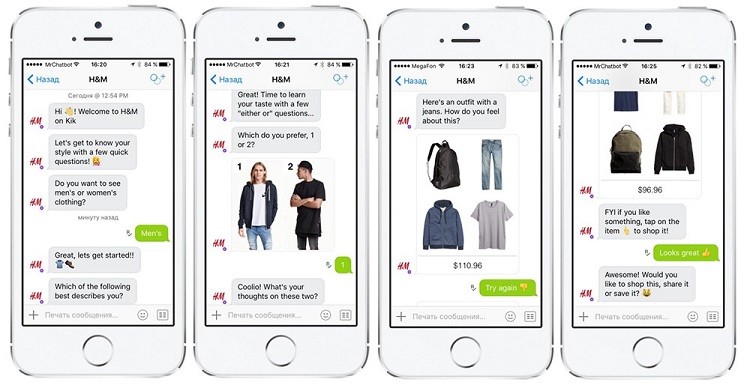 H&M Chatbot
Read More: How is Artificial Intelligence Impacting E-Commerce?
3. Voice Search
The Artificial Intelligence has made voice search feature a boon to both users and firms. Today, many e-commerce brands are offering a voice search feature to their customers.
Walmart is among such brands. It lets its users make a purchase using their voice on Google Express. Moreover, they are working on this technology to make it better than before. In the future, they will allow their users to place in-store pickup orders via Google Home.
According to research, about 40% of customers use voice search before making an online purchase.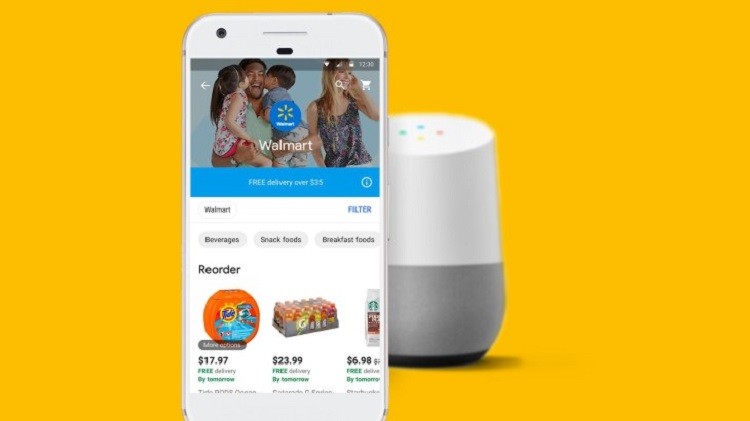 Walmart Google Home
4. Image Search
Consider a situation of offline shopping in which you see a product, but you are unable to buy it because it is out of your budget. In such a case, you look for the same product in other shops. In the online market, it is called an image search. You can select the image of a product which you want to buy. By using the image search feature, you will be able to find the same product at varying rates.
Pinterest, for example, is using this feature. On Pinterest, users find the related pins by using the image search. For this, you have to zoom in an image on Pinterest.
Today, there are a few brands that have executed the image search feature. It is estimated that the image search will make up about 50% of all the searches by the year 2020.
5. Digital Supply Chain
On-time delivery of a product is one of the crucial factors for e-commerce enterprises. The biggest challenge for e-commerce brands is to deliver the product on or before the said time. The digital supply chain is helpful for on-time delivery.

Digital Supply Chain
6. IoT
IoT stands for the Internet of Things. The Internet of Things is a technology to connect devices to one another via the internet. Connected devices can send and receive data. IoT has many applications in various industries. For example, the education industry, the medical industry, etc.
An example of IoT in e-commerce is the tracking of a product. Al the e-commerce industries provide product tracking facility to their customers. Using this feature, users can know the location of their product.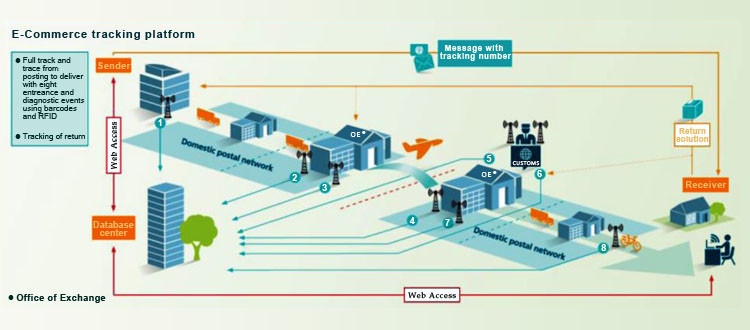 IoT E-commerce Tracking Platform
Conclusion
The e-commerce industry is gaining popularity. There are many ecom courses which are trending in this field now. Also, there are many reasons for this. Many trends affect the e-commerce industry. The AR in e-commerce provides users with a facility to shop from virtual stores. On the other hand, IoT has made it possible to track the location of a product. Besides, the image and voice search feature provides more flexible search features.
If you are searching for best e-commerce web solutions to boost your e-commerce business, then you can get in touch with us.
---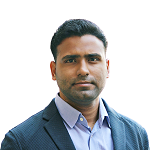 My name is Hemendra Singh. I am Managing Director and co-founder of The NineHertz, a Mobile App Development Company. I am having a keen interest in the latest trends and technologies that are emerging in different domains. Being an entrepreneur in the field of IT sector, it becomes my responsibility to aid my audience with the knowledge of latest trends in the market.
---
Leave a Comment