The expansion and advances in the field of information technology led to rapid smartphone penetration. Moreover, the same is responsible for changing the way how people travel, what they eat and even the way they make payments.
The Digital Payment Solution will require one to develop a mobile app for the wallet as a crucial tool to aid mobile payments and ticketing services and even contactless cards.
The opportunities are endless when it comes to integrating wallet to mobile technology as such payment system is subject to indirect network externalities. This is true since both the parties involved – merchants and users have to adopt such technology.
It is heavily symbiotic in nature such that the merchants adopting the system depends on the adoption by the consumers and even vice versa. Such challenging is this 'chicken and egg' dilemma for mobile wallet service providers.
The major challenge is to have a critical customer base (the minimum number of early adopters) who are helpful enough to give timely feedback on mechanism and merchants' investment is also returned.
Moreover, the need for ubiquitous service infrastructure is a must before plunging in mobile wallet economy.
There are certain opportunities too that has certain loyalty programs attached to it and even the way to dig deeper into the rural market.
But the highly beneficial way out for the ones looking to plunge into mobile banking that blends the Inventive Mobile Payment Application.
With banks going mobile, there is ample opportunity for banks to have their customers use mobile applications for the payments. Transferring from one account to the other won't take much time if the banks start offering mobile wallets integrated with their customer's accounts.
Such mobile wallet integration also works as a catalyst to boost up the cashless economy and cashless payment system. Having such inventive mobile wallet apps will have payments as well as the money transfer job is done easily.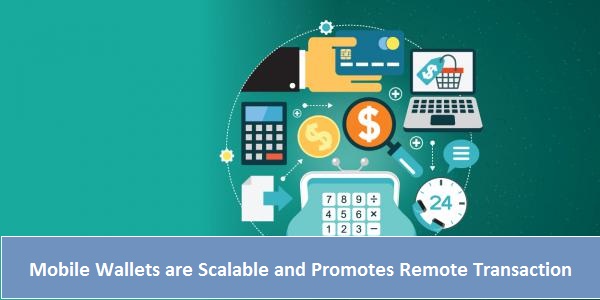 Now the idea is scalable and mobile wallet also promotes remote deposit transactions that are gaining some fame.
Mobile wallets, just like QR code scanner can have the cheque barcode scanner and have it deposited just with a click of it and enter the amount to verify the same. Also, the picture is sent electronically to the bank as a part of two-step verification.
This is where efficiency and convenience come to play via technology in the payment and banking sector that also translates to elated customers thru exclusive/paid services to avail such facilities. Such happy customers also increase the chances of more users joining in the ecosystem in the long run.
Another challenge that the mobile wallet industry faces apart from the cost of developing an app targeted towards wallet is that of gaining the faith of customers and allowing them complete control over their wallet.
This includes ensuring a safe end to end transactions and having a privacy and data policy in place in the interest of consumers. Also, advertisements and marketing campaigns should revolve around security and privacy of users and informing them of how losing their mobile phones does not mean compromising on wallet security.
To have more and more users preferring the mobile wallet and spreading positive word of mouth around.
The great challenge, if merchants overcome, can turn fortunes. And this is to deliver a rewarding customer experience that will have users stay loyal to the brand and be the brand ambassadors in their own small fraternity.
When we talk of such experience, it means moving beyond the usual ways to pay for goods and services so as to combat the online onslaught. If this is tapped then engaging customers based on loyalty and CRM programs is an ideal way out to enable a positive payment journey that goes beyond the usual checkout.
Reward offers for customers is another way to ensure loyalty especially for online payment through mobile wallet. The bills and utilities' support ensure that more customers are opting wallet for their monthly bill payments.
And allowing such points or cash back to be used for wallet mall shopping is something that will offer a comprehensive wallet application aimed at customer retention and stickiness. The challenge here is to have a payment mechanism integrated with the virtual wallet currency that translates to real money when users want to use it.
That's when the real value is realized in the form of a wallet economy and rewards or discounts are adjusted based on such earned points. The big plus point over here is there is a scope of establishing loyalty and retention without the need for any special vouchers, marketing gimmick or physical card for that matter.
On the other spectrum, there are retailers who will thereby the customers' data to understand shopping and payment behavior that guides their personalized marketing campaigns. This way, targeting loyal customers will be easier than ever, to an extent that mobile wallet app will be used as a frictionless tool to broaden retailers' CRM activity.
The challenge is to identify, segment and thereby retain such customers and maintain the service standards to even drive their wallet payment behavior. The best way out is to hire an mobile app development company who specializes not only in backend works but also takes care of automated business intelligence.
The strategic aim for a cashless ecosystem is to have the open banking that unfolds the whole new world of opportunities for retailers and online merchants to move beyond being simply mobile-centric.
Regardless of the payment mode, the cashless society can thrive significantly on securely created mobile wallets to have a wide network of retailer, sellers, merchants and buyers with analytical ability to gauge and monitor every transaction for a wiser decision making in a loner run.
Conclusion
There are multiple in-store mobile payment technologies apart from wallets that will require a different set of hardware or advancement in mobile technology.
Such that it needs to take varied business considerations based on its utility and scope of requirement.
Hence, the proliferation of cashless mobile wallet model of opens up space for opportunities that comes with its own set of challenges and vice versa.
---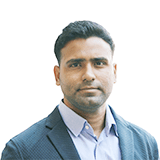 My name is Hemendra Singh. I am Managing Director and co-founder of The NineHertz, a Mobile App Development Company. I am having a keen interest in the latest trends and technologies that are emerging in different domains. Being an entrepreneur in the field of IT sector, it becomes my responsibility to aid my audience with the knowledge of latest trends in the market.