Internet of Things (IoT) is rapidly growing and penetrating deep into the businesses impacting their work process and inspiring them to utilize this technology to make smarter devices and services. IoT is transforming many business models into digital businesses, improving the complete work cycle of the businesses and simultaneously enhancing the economy. According to the Gartner, by 2020 there will be 20 billion internet-connected things.
However, the problem arises when businesses are unaware of the tremendous opportunity this technology offers to the businesses. However, few enterprises are making a move to utilize IoT for the betterment of the users.
A few weeks ago, at Computex, Microsoft unveiled Window 10 IoT Core Services for the public preview. The Windows 10 IoT Core services enable IoT solutions that are processing or running on the IoT Core Services to commercialize. Thus, organizations can create long-term business models for enhancing business values.
In this article, we will see what Windows 10 IoT core is? Moreover, what are the benefits of Windows 10 IoT core services?
What is Windows 10 IoT Core?
Window 10 IoT core is from the IoT family of Microsoft Windows IoT. Microsoft rebranded "Windows Embedded" to "Windows 10".  Windows 10 IoT Core optimize for devices with or without displays. It can run on both x86/x64 and ARM devices.
There are two primary services that Windows 10 IoT core offers:
Device Update Center: Here, overall device performance can be seen, and updates can be scheduled. These scheduled updates are delivered via Content Delivery Network.
Security: With the combination of Azure IoT Device Management and

Device Health Attestation

(DHA), device security and device safety are analyzed.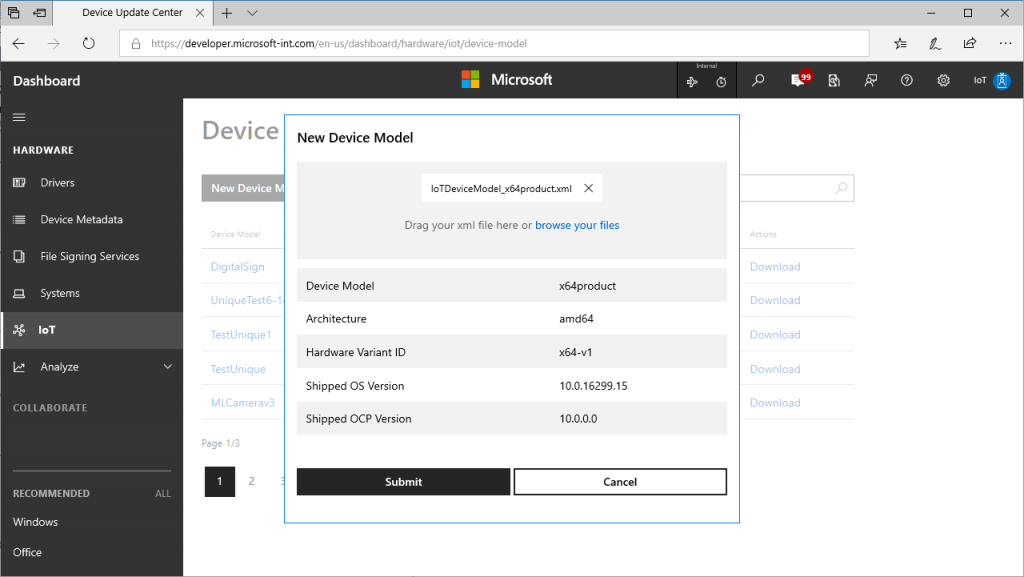 Earlier this year, Microsoft announced that they would release a pricing model and 10-year support for both Windows 10 IoT Enterprise and Windows 10 IoT Core. Along with that a partnership with NXP to support IoT Core on i.MX 6 and i.MX 7 processors.
Of course, the Windows 10 IoT Core Services are not free of costs.
The pricing model of Microsoft is as follows:
– In the preview phase, the price of IoT Core Services for businesses and solutions is $0.15 per device per month. After the preview stage, the price will be 2x times, and it will be $0.30 per device per month.
– Pay-as-you-go service will be available for the customers who are members of the CSP (Cloud Solution Provider). This feature will be available later in the year, and this will facilitate to opt for the subscription that meets your device requirements.
– Original Equipment Manufacturer (OEM) can go for the pre-paying option and can get a license for the service.
What are the benefits of Windows 10 IoT core services?
The three primary benefits that Windows 10 IoT Services offers are as given below.
1. Update Control:
To develop, customize and control device updates DUC (Device Update Control) offers update control functionality. With the help of CDN (Content Distribution Network), the updates can be distributed to tens of thousands of Windows users. These updates can implement on the device drivers, operating systems, and OEMs.
2. A Decade Tenure:
Yes, for next 10 years, any updates to keep the device security integrated, Windows 10 IoT Core service will be for 10 years supporting all Windows OS through LTSC (Long-Term Servicing Channel). As LTSC provides device stability by optimizing the changes on the base or standard OS, thus, Microsoft aims to release new LTSC oriented updates that help to make appropriate updates into the OS.
3. High-Security Approach:
DHA is offering hardware-attested security to organizations and OEMs. This service guides us about the device health or performance and by combining it with Azure IoT Device Management you can manage actions like denying network access or re-imaging the device, etc.
Conclusion
In the coming years, we are inevitably going to witness a wave of various IoT devices that will inevitably drive the world towards the one platform by connecting all. Microsoft has utilized the technology in the best and effective way to drive the market. Apart from this, Microsoft expects a release of the update in every two years for serving the promise for 10 years of support.
Many IT firms have started exploring the advantages of IoT technology, and there has been a rise in mobile app development company taking up the challenge to develop innovative apps for the clients that can connect them to the global level with their customers. In a decade, IoT will be a common name for people as they will start leveraging its benefits.