EmptyChair
Booking app for classes

back
Overview
EmptyChair is London's best booking app for classes – we're here to help you discover and book all kinds of fun activities and workshops. Why not give us a try? You never know, you might just discover your hidden passion.
EmptyChair Features:
-A unique timetable to help you find the perfect class.
-Three simple clicks to book.
-Smart and integrated payments system.
Top Tips!
-You'll need an Internet connection for the EmptyChair app to work, with the GPS permissions enabled to find the classes near you.
-When you book in the app, you'll receive an email notification confirming the all the details.
Please send us your feedback and ideas to question@emptychair.com. We are working our hardest to build a great app!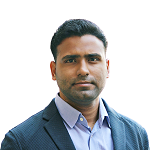 My name is Hemendra Singh. I am Managing Director and co-founder of The NineHertz, a Mobile App Development Company. I am having a keen interest in the latest trends and technologies that are emerging in different domains. Being an entrepreneur in the field of IT sector, it becomes my responsibility to aid my audience with the knowledge of latest trends in the market.

0

Successfully delivered projects

0

Clients worldwide

0

Dedicated professionals

0

Establishment

0

Countries