Are you a part of a big organization? Are you the top management of that organization? Then it is your responsibility to offer excellent productivity.
How can one enhance the overall productivity of an organization? Many companies focus on external parts such as marketing, promotion, client meetings, product/service delivery, etc. While some prioritize only quality of product or service, it is important to understand the importance of internal operations as well.
In any large organization, there are hundreds of employees. Such organizations have huge infrastructures and different departments. It is obvious that such organizations have an HR department, inventory departments, finance departments, etc.
But what happens when an employee does not understand what to do in case of system breakdown? What if an employee's computer system is slow? What if the network is not working properly?
There is always a help desk team. This team has primary objectives of solving all technical problems and issue of the company. The help desk team help employees and guide them in resolving all technical issues. Every organization hires only highly skilled and trained employees in the help desk department.
But is it enough to have a help desk department? In big enterprises, it is not enough to have a dedicated helpdesk team. In traditional methods, employees register any problem or issue or query through emails. This traditional method involves some steps.
 Employees detect some technical issues
They write an email to the help desk team
The team gets the email and tries to resolve the problem on emails first
If not, the team runs to the particular employee and solves the problem
But this method has a lot of complications. Many times employees are not able to explain the issue properly. Also, employees sometimes do not mention the system code and the help desk team has no idea of employee location. Now the ticket management software comes to the frame.
A ticket management software helps the help desk team to manage the process efficiently. There are various benefits offered by a ticket management software. Make sure the ticket management software is helping the help desk team as well as other employees and not creating a complexity.
Organizations with ticket management software often face difficulties in handling, accessing the software properly. It is extremely essential to train the employees on how to use the software. Also, the help desk team must have a thorough knowledge about the ticket management software.
The ticket management software hinders the operations only when the employees are not able to access it properly and get no proper support. Make sure that the company which is providing you a ticket management software has a 24×7 support system.

Here are the benefits of deploying a ticket management software:
Increased efficiency:

Let us first take an example. An employee from the coding department needs to review a code on an urgent basis. His screen gets frozen. In such cases, the employees can raise a ticket from someone else's system. After receiving the ticket, the help desk team can immediately take appropriate actions.
In this way, the efficiency of work is not damaged and the work continues. The ticket management software also increases help desk efficiency. It becomes difficult to manage a lot of employees at the same time. The software takes care of the serial of tickets dropped in and the team resolves the tickets as per the sequence.

Location detection:

In emails, employees need to specify the system code with trouble. If not, the help desk cannot figure out the exact location of the system. The ticket management software traces the location of the system which raised the ticket. It automatically traces the system code and finds out the system as well as the department. This saves a lot of time of help desk as well as the employee.

Time tracking:

This benefit is amazing! The helpdesk team can track the timings. The software tracks time of ticket raised and issue resolved. It analyses what time has been taken to resolve the issue by the employee of the help desk department. The organization can analyze which issues are occurring often and which issues require more time to get resolved.
This analysis can help organizations take some actions for such issues and get a long-term solution for them. It also shows the efficiency of the help desk employees. If an employee is taking longer than required, he or she can be trained.

Communication:

A ticket management software is the best way to offer an ease to the communication between employees. Employees can easily raise the query through tickets. Help desk employees take immediate action on those queries. This makes communication easier and faster.

Employee training:

Many times user errors are the common problems in the organization. There can be some users who find it difficult to cope up with the technology or system and often raise tickets for small issues. The ticket management software tracks such occurrences. Organizations can focus on offering training to such employees to enhance their performance.

Prioritization:

There are limited employees in every help desk team. Every day numerous tickets are raised at a time. The ticket management software helps help desk team to prioritize the issues and solve the most important issue at the earliest. What will you choose among these two: downed network or clearing caches from a slow system? The prioritization levels vary from company to company. The help desk teams can set the priorities according to the need.

Organized:

The ticket management software enables organized working. It can sort the tasks in the team and manage the issues in less time. In traditional methods, the help desk staff runs from one department to other. This leads to lower productivity and longer ticket times. The software offers a list of tickets on a priority basis.

Cost effective:

Do you know the term 'cost of employee performance'? A cost recurs when an employee or customer is not able to perform function due to technical issues. To reduce this cost, ticket management software is extremely beneficial.
Here are the must-have features in a ticket management software:
1. Ticket automation-
The software automatically sends reminders for a ticket response.
2. Service level agreement-
It helps in prioritizing tickets.
3. Ticket tags-
The ticket management software puts ticket tags. These tags indicate the urgency of the issue.
4. Individual ticket queues-
It offers an efficient organization of tickets.
5. Status options-
The ticket management software shows the status of the problem. Whether the process is ongoing or completed.
6. Personalization-
Helpdesk team can understand the customer or internal employee by tracking the issues. The organization gets an idea of what training is to be provided to the employees or customers.
Conclusion:
There are various benefits and features of a ticket management software. Tickets can be raised by internal employees or by customers. If the user has enough knowledge about the software, no complexity can occur.  For custom ticketing platform development hire dedicated developers to help your organization.
Mobile apps are everywhere. Apple's app store has 47,911 healthcare apps available. The total number of healthcare apps is 165,000 in the year 2018. These reports are generated by Statista and healthcare IT news.
Such stats show the growing number of health awareness and mobile app demand. The market of healthcare mobile app development has seen a great hike in recent years. With a growing population, pollution, and competition, the number of diseases is also increasing. Here comes the need of healthcare apps.
Benefits of healthcare-related mobile apps:
Convenience
Better clinical decision making
Improved accuracy
Increased efficiency
Real-time communication
Fast treatment
Precaution before the need of a cure
Transparency
Enhanced productivity
In this article, we are going to discuss the benefits of anxiety apps. Developers have developed some anti-anxiety apps for patients to relax and relive.
First, let's understand the term anxiety.
Anxiety is not a disease in itself. It is a term for different disorders causing nervousness fear and worrying. Anxiety can affect how we feel and behave. It can also cause physical symptoms.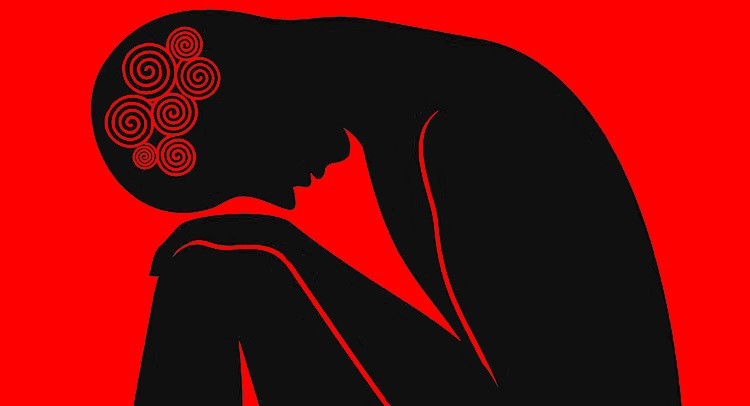 Symptoms of anxiety:
Panic
Fear
Uneasiness
Sleep problem
Lack of calmness
Cold and sweaty hands or feet
Breath shortness
Heart palpitation
Nausea
Dry mouth
Causes of anxiety:
Brain chemistry
Genetics
Environmental changes
Stress
Relationships
Job
Finance
Medicine side effects
Types of anxiety
Panic attacks- Patient gets panic about anything. The intensity of apprehension increases after some minutes. The patient might take a few hours to calm down.
Phobia- It is nothing but fear about an object or a situation. Some have a phobia of height or water. Such people avoid going on heights and in water.
Social anxiety disorder- These people are constantly worried about negative judgment from people. It includes fear of public embarrassment and stage fear.
Post-traumatic stress disorder- The patients of PTSD feel anxiety due to previous trauma such as kidnapping or accident.
Related Article: Healthcare Apps Impact on Patients and Healthcare Industry
Let us see how anti-anxiety apps can be helpful:
Cognitive behavioral therapy apps: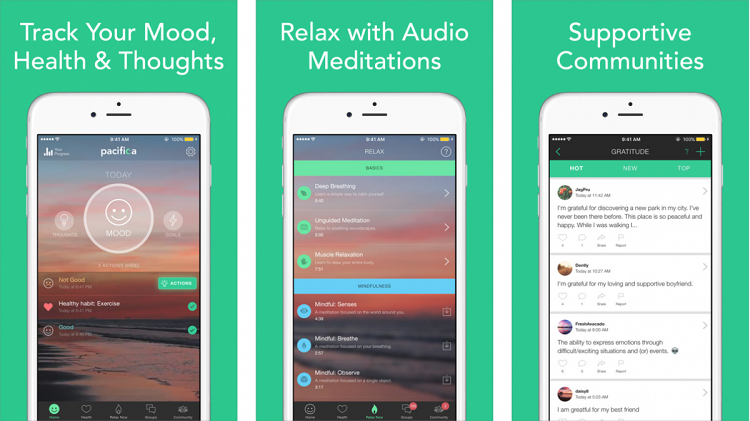 Cognitive behavioral therapy apps are very helpful. These anti-anxiety apps help you change your thought process. From all negative thoughts to realistic and more practical thoughts. These apps help increase positivity in the thought process.
It ultimately offers behavior change. Some famous CBT apps are Pacifica and Youper. CBT apps allow users to face their fear. These apps are for those who have a lot of negative thoughts and have unrealistic beliefs.
Meditation apps: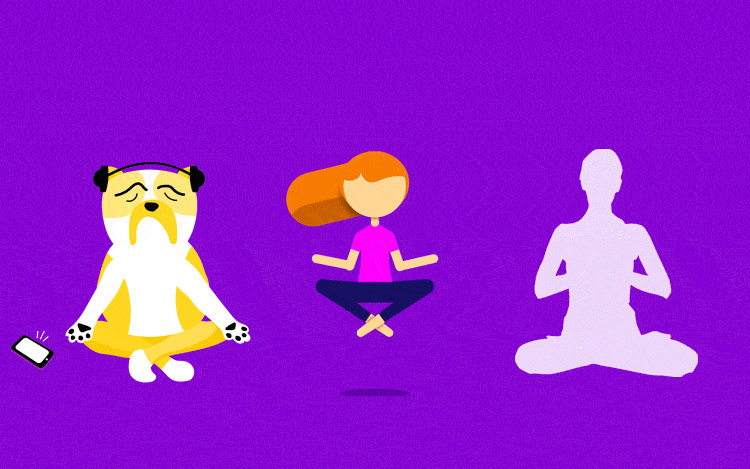 These are the most common forms of mental health apps. The market has various meditation apps. These apps are for people who want to improve focus and improve concentration. Some of the most famous meditation apps are Headspace and calm.com.
These apps teach you mindfulness through meditation. These apps have the audio form of content in decent voice. It offers guided meditation, music and Sleep Stories.
Breathing technique manuals:
Mental care professionals offer breathing relaxation technique to the patients in the start of the treatment. There are chances of patients forgetting about what the therapist told them. As patients are in stress, there are fewer chances for them concentrate in the first meet with the therapist. That is why breathing technique manual apps are developed.
These apps instruct an automatic breathing manual that shows the count on which the patient should take slow deep breaths. People with anxiety might feel suffocation while breathing which is actually not happening.
Hence, such apps usually display some sort of relaxing animation that indicates the breathing is going normal and there is no disturbance. The person can quickly calm down after using these apps.
Interactive activities:
These apps can also be called distraction apps. Patients who suffer anxiety due to disturbing thoughts usually search for a distraction. Concentrating on work or talking to someone or playing games can help these patients distract from anxiety-inducing thoughts completely.
These interactive activities capture a person's attention and change the direction of their thoughts. These apps contain engaging activities like puzzles and games. These games are interactive and engaging.
It can be a quiz or puzzle or virtual beings or word games, etc. The therapist can also edit the games or questions from puzzles as per the patient's condition.
Heath analysis:
These apps are used to analyze the health of a patient. The reason behind anxiety can be physical health issues too. Patients with abnormal blood pressure or dehydration can feel uneasy and invite anxiety. To protect such cases, healthcare apps are used which detect physical health issues and offer a solution.
Medication apps: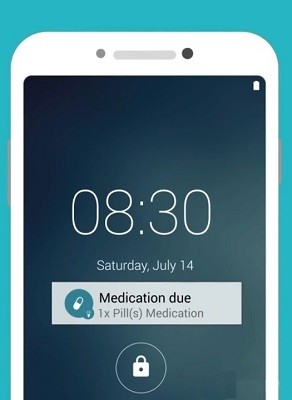 These apps offer medication plans. The therapist explains the medication to patients but there are chances of patients forgetting it. As the patients are disturbed, it is difficult for them to focus on medication plan.
The therapist simply feeds the data in the app and share the medication plan with the patient. These apps also offer a reminder for pill intake and pill refill. The apps guide about the number of pills and timings.
Tracker apps:
These anti-anxiety apps track the patient's mood. Those who are undergoing treatment can use these apps. Tracker apps display what moods you had in the complete day. Patients can analyze how many times the mood changes and what are the reasons behind it.
Conclusion:
Mental health is a sensitive topic and healthcare app development companies are offering the best solutions to all mental health-related issues. The medical app developers are developing some amazing anti-anxiety apps which can actually reduce the anxiety problems and help patients fight with anxiety disorder.
Willing to build your dream app or waiting for a right app developer who can transform your idea into a real-time application? Then, this article is perfect for you to start your app development process. It is important to understand the basics of the app development process and the current trends that are empowering the mobile ecosystem.
Mobile has become a dynamic gadget around which today's IT industries revolve. Businesses are going online with the help of an interactive app that attracts the audience. It is important to know certain factors that are associated with mobile app development before developing an app for your business.
Mobile app development process is a series of stages that involves precision, accuracy, technicality, and skills. From back-end development of an app to front-end development of an app, it requires a team of professionals to create a result-oriented application. In general, the time required to develop an application depends on the complexity of the features and the size of the project.
The cost involved in developing an app depends on factors like features, time duration, geographical location (Asian countries offer cheaper development cost compared to the USA).
Mobile App Development Process
1) Defining Goal:
The app development process starts with defining a project goal i.e. what your project's benefits, who are your target, and what service it will offer to your audience.
2) Designing Prototype:
The next step requires creating a prototype of the project. The prototype will set a clear picture of the features and the end result of your project.
3) Back-end Designing:
After creating a prototype, the real app development process starts that is shaping the outline of the project into a real-time application. Developing a back-end structure is a meticulous job done by skilled developers. It takes care of the server-side things. It includes creating back-end structure, management of users, server-side logic, data integration, etc.
4) Front-end Designing:
Developing the outlook of the applications. CSS, HTML, and JavaScript are the must languages which are used in the front-end development process. Caching of data, UI/UX designing, quality testing, and app deployment are the processes which a front-end development team handles.
5) Beta Testing and App Launch:
A beta model is launched for testing the features and other important parameters of the applications. After a successful beta testing, the application is launched into the app store.
Statistics about recent mobile ecosystem
The mobile app development market is booming with lightning speed with millions of apps available for download on the leading app stores as of first quarter of 2018. With a plethora of apps on the Google Play store, users have a choice to select an app from 3.8 million apps whereas Apple's app store had 2 million apps for its users. 3.8 million apps whereas Apple's app store had 2 million apps for its users.
Developing a mobile application can be time-consuming and requires a considerable amount of investment at the development stage. But the end result is an asset to your business as it offers a wide niche of the audience to connect.
To understand the advantages a mobile-base offers as compared to the traditional marketing approach to the business, we need to look up some of the stats. By 2019, it is expected that the number of mobile phone users will surpass a mark of 5 billion. The China market has recorded 1.4 billion mobile connections in 2017and it is expected to touch a figure of 1.5 billion by 2019.
On a daily basis then around 90% mobile time is spent on apps by the users on their smartphones. The app usage statistics show the most popular applications, also it can be used to analyze user behavior. Facebook is being used by 81% of the users in 2017 followed up by YouTube with 71% of use.
The apps that hold the position among the top 10 lists are as follows:
Facebook
YouTube
Facebook Messenger
Google Search
Google Maps
Instagram
Snapchat
Google Play
Gmail
If we look up at the list, then it is clear that the social media market is dominating. Thus, there are a number of great opportunities for the mobile app development companies to explore the social media market and come up with unique social networking apps.
To know more about the insights of the app development process, refer the infographic below.

Embed this infographic on your site
Reading news and latest updates while commuting towards office in the morning is a habit of many professional developers around the world. Staying ahead with the latest news about the technologies that are dominating is the only choice for software developers to keep them up-to-date. Being an Android app developer, I search out efficient ways to keep my skills updated with the latest dynamic technologies.
Every day some technology blogs are being posted on the sites by influencer or bloggers or agencies. Reading these blogs will enhance your knowledge and will provide a plethora of opportunities.
Understanding what is Android app development?
Android is a mobile operating system which is developed by Google. It is the primary OS used by the users along with iOS as its competitor. Android has gone through multiple changes since its launch in 2007. The latest Android version is Android 9.0 Pie which was released in August 2018.
In today's time, mobile app development has become a significant field for any business to invest for outreaching the potential clients. Apps act as a bridge between companies and customers by giving power in customers hand to get access to the products from any place and at any time. Android being the widely used OS, makes it a high potential field for app development companies to develop a cost-effective and high-quality Android application for its clients.
Out in the market, there are thousands of Android app development companies that are offering their services to global clients to get connected with their customers. It is a matter of the fact that Android application gives an extended user base to the businesses to reach.
Android is a widely used platform, and Google keeps updating its users with the latest trends and software updates timely. There are some excellent Android blog sites that you can refer for quick and deep insight updates.
List of top Android blogs to get the latest updates
Android Authority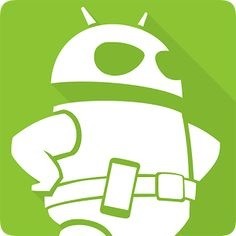 Influencing more than 50 million professional developers and technocrats in the technology industry, Android Authority is among the largest publication solely dedicated to the Android operating system. Their team of bloggers, graphic designers, Android developers, and gadget reviewers makes a perfect team to create insightful high-quality content
Frequency: 10 posts per day
Some of their blogs are listed below:
Android Developers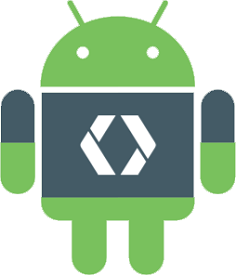 From the latest Google I/O 2018 videos to giving complete developer guides to building an Android app, this blog site gives a diverse range of topics related to Android. All the recent updates and news that benefits the experts and technologists to keep updating themselves with the dynamic technology updates.
Android Developers site offers sections like Platform, Google Play, Android Studio, Android Jetpack, etc.
Frequency: Per week 4 posts
Few of their recent blog posts are as follows:
Android Central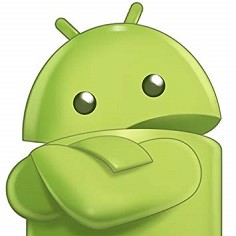 The latest news about the Android software and devices are present on this sites. Reviews of Android phones as well as the latest updates by Google, the team of Android Central creates impressive contents for their readers to offer informative content. Also, Android central offers its reader an opportunity to buy guides, tips on Android devices and apps.
Frequency: Per day 7 to 10 posts
Some of the blog posts are as follows:
Google News | Android Developer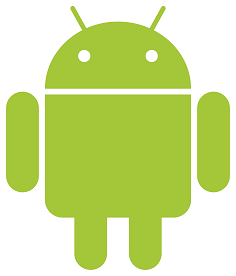 Get all the recent and insightful news about the latest updates related to Android that are converted into informative articles from all the different source. Google News consolidates all the news that is happening in the world of Android and present at one common platform to get fast and quick reach to the insights of the latest updates.
Users can filter out the Android topics depending on the interest field for easy access.
Frequency: Per week 10 posts
Few recent updates on Google News are as below:
Android-er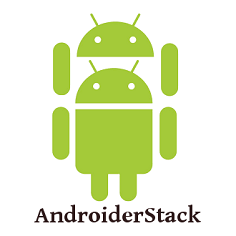 This is a site where you can find about Android programming development tutorials along with the updates about the Android and its devices. It posts both article and video content.
Frequency: Per week 1 post
Some articles examples:
Android Weekly
A free newsletter covering a wide range of topics from Android in form of tutorials, news, videos, screenshots, images, etc. It publishes articles weekly for its readers and provides informative content for enhancing knowledge of developers. Apart from this, it provides a platform where you can post a job to reach the hundreds of Android developers.
Frequency: Per week 3 posts
Some resource examples:
Android Arsenal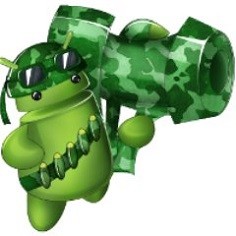 It is a categorized portal with tools, apps, directories and libraries for Android.
Frequency: Per day 5 posts
Below are some examples:
TechCrunch Android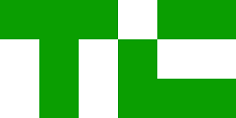 This site covers all the latest updates about Android from tips to know-how to reviews about the apps or devices to Android news. It is an online publication covering a wide range of technical topics and an entire section dedicated to Android. The site gives a sneak peek to the upcoming technologies that will boost the Android features, apps that are going to launch and many more topics related to Android.
Frequency: Per month 4 to 6 posts
Check out some articles below:
AndroidHive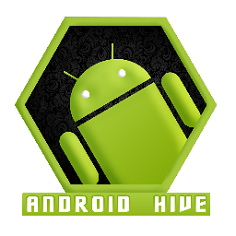 The site is run by Android developers providing information for consumers, developers and beginners. It suggests products and apps for the users and helps beginners with their first Android program through tutorials.
Frequency: Per month 3 posts
Check the examples below:
Android Design Patterns
Run by a passionate Android developer, this blog encourages the new emerging Android programmers to develop high-quality code designs. The blogs range from basic level to in-depth tutorials on Android topics to give a better understanding of the Android filed. In this site, you can ask queries or can ask for the specific topic the author can answer in the next blog.
Frequency: Per month 1 post
Below are a few articles you can refer.
A city guide app is a type of travel app which provides the relevant information to the tourists. Such information contains nearby places to visit, popular attractions, accommodations, etc. Investing in this field is an excellent option to earn money.
In this article, we will discuss the points that you should care before starting the city guide app development.
What makes a city guide app popular?
This is a general question which defines the popularity of every app. Before developing an app, we should look at the factors that make it accessible in the market. The primary purpose of a city guide app is to provide accurate travel information. The app should be trustful and up to date.
It should contain all the necessary information that a tourist need while visiting a new place. For example, popular attractions, places to eat, hotels to stay, weather, etc. An app with all these data will become more popular among tourists.
Analyse your goals for city guide app development
Research on the internet and try to know your goals for city guide app development. There are many categories of a city guide app. Research on these categories and select the type of app which suits your business. We have listed some of the city guide apps in this article.
#1.
Research the basic points
You are going to build a city guide app. Hence, it is better to know about the tourists. Research on the internet and make a list of the features that tourists generally look for in a city guide app. However, we have listed some of the essential features of this article.
You can take the help of user ratings and reviews. In the reviews, users mention the disadvantages and advantages of the apps. These points help you make a list of features that tourists usually search for.
You should also do competitor research on the internet. Install the best city travel apps on your smartphone and use them. Using the apps, you will come to know about the features they offer to their tourists. Note down these features in a separate notebook.

Research on the internet and note down the approximate cost of developing apps on different platforms. For instance, the rules for iOS application development is different from the Android application development. This will help you select the best platform for app development according to your budget.
Choose a development team
There are many mobile application development companies in the market. Do research and make a list of the features they offer along with their price of mobile app development. This will help you select the most affordable company. Instead, you can hire a freelance app developer for your project.

#2.
Types of city guide apps
There are various types of city guide apps available in the market. Some of them are:
Augmented Reality travel app

The AR city travel apps take the users to the virtual trip of a city. Users can take virtual tours around the streets, hotels, restaurants, etc.
The main aim of this app is to provide the most critical information to the tourists. As the name implies, its main features include the most popular attractions, a list of most exciting tourist routes, etc. Besides this, the apps also contain bus and tram timetables.
As the name suggests, this type of apps provides the relevant information related to the events in a city. The list of all cultural events should be available in such apps. Also, these apps let users book their seats at a particular event.
This type of app provides information about departmental stores, shops, bookstores, groceries, etc. You have to type what you need to buy. It will then display the list of shopping places. It also shows the instructions to reach the shopping places.
It helps you organise the travel plans, synchronising them with your calendar, etc. Besides, it also displays the hotels, flights, and other relevant information.
What should be the main goals of a city guide app
A city guide should focus on the following goals:
Provides the vital information about the city.
Shows the main attractions of the city.
It should have both online and offline maps
It should have the rating system to rate the tourist places.
Provide must provide the weather information.
Cover all the famous events in a city.
Also shows the travel tips.
Mandatory features for a city guide app
1.
Places to visit
This is one of the features that are mandatory for every city guide app. The app should display all the relevant information regarding the best places to visit. If the app shows ratings set by various tourists, it is an added advantage to the app.
Also, try to write some content about the tourist places. The content should contain important information. For example, opening and closing time, cost of entrance tickets, etc.
2.
Places to eat
This is another critical information which you should care while developing a city guide app. During a trip, tourists indeed search for the places to eat. Hence, it is good to embed such a facility on your app. Do not forget to add the traditional dishes of different places. Most of the tourists prefer the traditional dishes first.
3.
Best places to stay
Generally, tourists book hotels in advance before planning a trip. However, if your app shows the relevant places to stay, this will increase your app's popularity. Along with the places to stay, the app should also show their rent. So that, the tourists can select the affordable place to stay during their trip.
4.
Nearby places
Do not focus only on the attractions of a particular place. Also, display the nearby places to visit. This will increase the user experience, and they help your app grow by rating it the five stars.
5.
Maps
This is an important feature. Do not forget to embed the map. The maps use GPS and guide us in our way. At a place where we are not native, maps play an important role. We have to add our destination, and the maps show us the shortest way possible to reach the destination.
Try to install both online and offline maps on your app. The offline maps are useful at the places having the network issue.
6.
Translator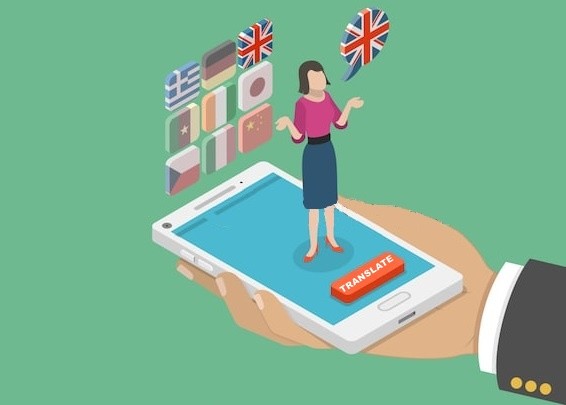 At the foreign places. Language is the most significant barrier. To overcome this barrier, you should install a translator on your app. The language translator will help tourists establishing the communication.
Try to install both offline and online translators. The offline translator is necessary as it is independent of the mobile networks.
7.
Weather info
Weather information is also an important feature to add on a city guide app. It lets tourists updated with the weather phenomena.
Nearby clinics or hospitals
If any tourist feels unwell, then there should be no difficulty in finding clinics or hospitals located in the city. The city guide app should contain information about all the best clinics located in a particular city.
Conclusion
Every tourist prefers a city guide app if he travels to the foreign place. The city guide apps make the trip comfortable. Development of the city guide apps is a significant step to grow your business.
So, if you want to automate your travel app process, then hire app developer for all your city guide application solutions.
If you are in the real estate industry, you must be aware of recent technological advancements. There have been some revolutionary changes in real estate mobile app development today. There has also been a significant advancement in real estate app development features. You can gigantically profit from the real estate mobile applications which give attractive returns quickly.
The organizations get the chance to offer substantial legitimate postings in an incredibly engaging way. You can easily reach both local as well as international clients. In addition to it, you can smoothly manage the material in your site. Not only that, you can get texts and warnings as well for instant development.
You must be thinking about building up your business and brand. However, you are not interested in the usual route or for costly techniques promotions, calling, etc. In this case, you can significantly profit from a property mobile application. With an expert and extremely proficient property apps, you can manage significant undertakings.
For instance, managing your postings, tracking deals, demonstrating houses, settling an arrangement, closing negotiations, etc. The best part is you can do this anywhere from your home or office.
Top Real estate industry players in the USA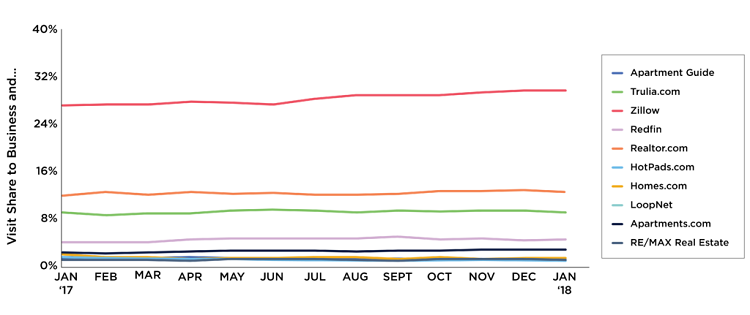 The Key Statistics on U.S. Real Estate Market
The revenue of the real-estate property management in the U.S. is expected to hit the mark of 70.028 U.S. dollar by 2020.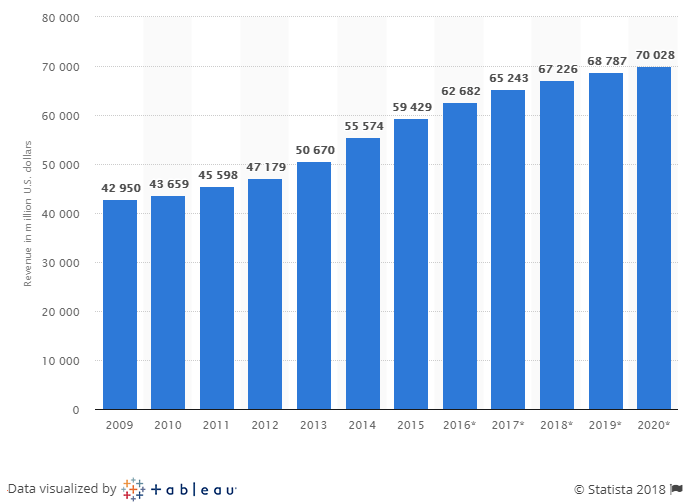 What are the advantages of having a Real Estate Mobile Application?
Having a useful real estate app can do wonders for your business. You will not realize it until you have one. Their functions are not limited to just monitoring your transactions or closing on deals only. They do have a few incredible features that make them unique of their kind.
Here are the top Real Estate app development features:
#1 Three Dimensional Vision of the desired Property:
The property apps are capable of offering three-dimensional perspectives of the whole property. It is an essential component as it entices the purchasers for buying it. Such a feature also enables them to have complete information about the property.
Top choices:


Such an element enables clients to include their most-favored properties in their list of favorites.
Date-book:


Such a feature in the app allows tracking is checking of property's date wise.
Guide:


Apps allow you to have ideas on of the area and the courses of properties. It is possible with the in-built guide office offered inside the application.
#2 Apps provide you with information about brokers or middleman:
It is helpful and straightforward to contact the merchant of your coveted property. The reason is you will get all the contact points of interest furnished here.
#3 Contacting merchants through Email or sent request message:
Purchasers searching for property can contact the dealer through an email. They can send a request message as well. The reactions are generally immediate.
#4 Arranging:
Apps enable clients in filtering the properties from highest to lowest or lowest to highest. The filtration is usually according to the territory, costs and different components.
Do you think that these are all features that a real estate app has? Not really, they do offer you some additional attractive features too. Here goes: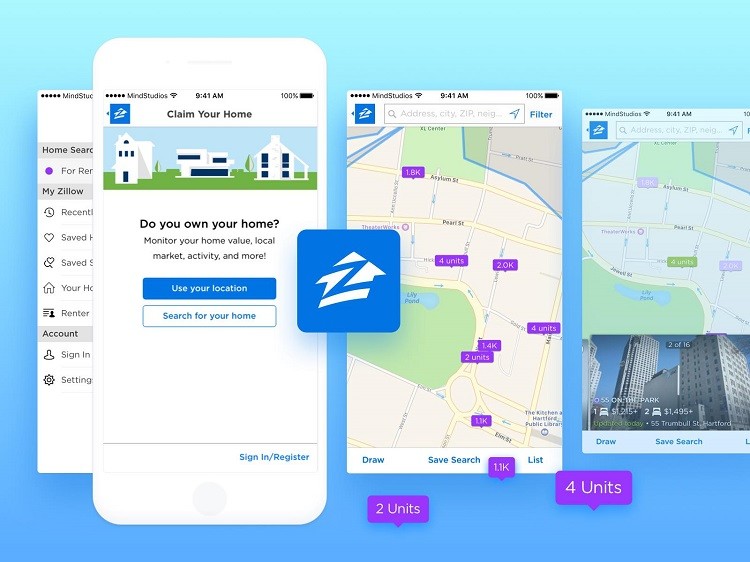 Such an element is very indispensable for intuitive applications for property dealing. It permits the application clients to discover adjacent properties. The geolocation highlight inside the app uses the GeoTag or GPS area of a phone.
Hence, it is feasible for clients to search for properties utilizing the cell phone's GPS. Customers get an opportunity to see the properties or homes available for purchase. GPS helps to find those properties close-by their present area continuously on a map.
Apps have a smart feature to calculate interest rates:
Property dealing apps have inbuilt features for calculating interest rates. With their help, clients can get payment estimates, along with tax and insurance provisions. They need to enter the cost of the home, the initial installment, and other required points. Sooner they input the data, the rate of interest will appear likewise.
The first administration programming in the property dealing apps plays a significant role. They are a vital component in changing over more leads into bargains quicker. Such an element will enhance the lead changes and help you in receiving the rewards. It is a compelling component and can assist in running things more efficiently. It can further enable you to investigate customer exercises to measure client dependability too.
Push innovation comes as an excellent arrangement for connecting with the clients. They do not just keep them mindful of the extraordinary offers, occasions, news, and properties. They also guarantee that your application will stay on their mobile for some time span.
The usage of Augmented and Virtual Reality: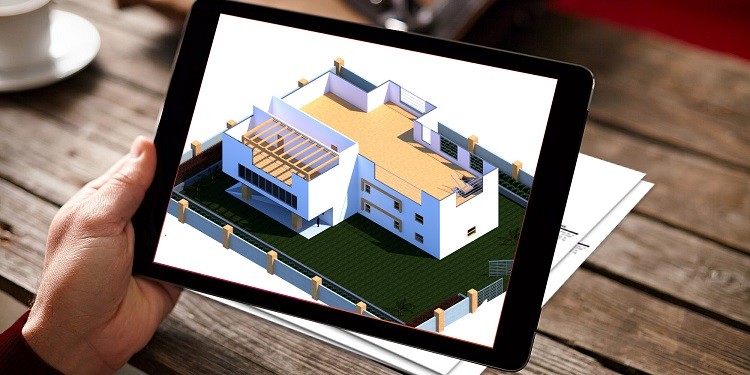 With rising AR and VR Innovation, the property dealing business can profit a considerable measure. E.g., you can exhibit the homes in three-dimensional views. It can give your clients a genuine picture of how a property resembles. Augmented Reality innovation can provide clients with the feel of your property web design.
The blend CRM arrangement with property dealing applications helps in increasing sales. With CRM you will see that how small information can significantly turn things for you. The framework is helpful in sending messages to the clients concerning different offers. In addition to it has an impressive part to play in advertising and advancements plans.
Land Application Advancement: Difficulties that arise and how to fix them?
Property information is getting intricate consistently. The information isn't merely giving data to everybody. They are offering knowledge for customers regarding the particular industry, business, and workers. Besides, the quantity of gadgets creating information from various sources has expanded immensely. As mobile innovation keeps on getting more intelligent, property dealing business will keep on evolving.
With property dealing app you can identify land ventures and property administrators. Accordingly, property dealers can concentrate on exercises like determining rents and managing tenants.
Innovation can change land resource administrators' tasks. The full utilization of 'mobility' innovation encourages working from home. Customarily in the property dealing business, a select number of individuals monitors large data's.
Those data's have a relation with occupants and houses. With effective utilization of innovation, reliance on a few individuals to monitor colossal information will lessen. It is evident to expect a noteworthy increment in the usage of information analysis.
Difficulties with Real estate app development:
Mobile application advancement for the property dealing business accompanies challenges. However, one must look for solutions to get the most out of such mobile apps. The reluctance to accept such innovation stays to be one of the essential difficulties.
Safety Issues:


Property dealer's keep private information with them. They can include occupant, merchant, and representative data. Organizations need to secure the data and avert access to the interconnecting occupant and seller frameworks.
Expenditure and Spending plan:


Significant expenses are one of the significant difficulties confronting property dealers. Too much costly innovation is preventing their business from being all the more creative.
Real Estate Mobile Application Advancement Administrations and Openings
1. Area-based Applications:
Apps direct clients to open properties and lands for sale. The applications can accumulate information and propose posting. The phone's GPS knows the right area of customer and allows access to the area maps.
2. Property Administration:
Innovation in apps helps property proprietors and administration organizations manage and track their business.
3. Online Property Pursuit and Posting Administrations:
Searching is the principal criteria for a land business to help proficiently oversee properties. It enables clients to look, see and pick the suitable item online.
4. Cloud:
Storing information in cloud-based applications is helping operators to monitor customers. They can take notes and make documentation.
5. Coordinated effort Devices:
Stages to help consistent correspondence between purchasers, merchants, vendors, specialists to oversee end-to-end property exchanges.
6. Property Examination:
Innovative answers for overseeing the valuation of property outline and execution of a property posting.
7. Booking:
Application with an in-built booking structure displays date-book to demonstrate accessibility to customers.
Conclusion
The property dealing business is developing at a quick pace. We have not yet reached the most superficial layer for innovation enabled advancement. The selection of mobility in the real estate can find new potential outcomes to generate business. As the world keeps on developing mobility is the now the new standard. Today, you cannot think about a successful business without mobiles. On-demand apps have possibly outranked real estate website development today.
If you are hoping to modernize your land business, you must take some critical decisions. One of them is to cooperate with a mobile application advancement organization. They will convey an extensive variety of designing and improvement benefits over practical territories. For example, brokerages, researching, investigation, valuation, contract, office administration, etc.
Before collaborating with mobile application advancement organizations, it is essential to check portfolios and procedures. Remember, your improvement accomplice will determine the success of your property dealing venture.
Mobile apps are no longer merely a smooth application. An app enables users to access information a whole lot more easily without switching devices. Mobile apps have taken the entire world by storm in an incredibly short period.
Presently, you have to have observed the way a mobile application is performing. It is doing quite well at a significantly lower page loading time. It does not matter even if you are in the shallow service area. In this situation, implementing a thorough and efficient security process is the best procedure.
Your app may be comparatively straightforward and have a specific number of essential features. You would be able to run them offline. Hence, it wouldn't take a good deal of time and resources to build your app. These mobile apps would be entirely feasible for clinics, hospitals, and doctors. It would be suitable for them for accessing patient's details during crucial times.
The one good thing is that these apps do not need to be highly technical. You need to create an app with essential features. Hence, choosing a health app developer with ordinary skills and experience would be sufficient.
Developing a healthcare app is only one side of the coin. There is a perfect way to find out if your healthcare app is doing well. Any type of positive feedback from doctors or patients is suitable for your application.
Generally, these apps are used to secure patients data and medical records. Several doctors use them to access this information. A doctor may need such information any time of the day or during an emergency. Here lies the efficiency of these apps. The faster the apps can provide information, the better it is. These are the small tips that the healthcare app developers must keep in mind. Such factors play a crucial role in generating positive client reviews.
Recent trends that are following the healthcare app advancements
1.
The Corporate applications:
People have a common misconception regarding healthcare apps. According to them, they are nothing but fitness programmes. The fact is most hospitals all over the world today have their health apps.
The foundations like clinics and insurance agencies can develop such apps and benefit from it. It is good to build up a mobile application for a human services counseling firm. However, the developers here must not forget a critical aspect. These applications ought to have the essential features for both patients and doctors.
2.
The possibility of information encryption:
Numerous web clients as of now feel awkward about Facebook following their status. You certainly want a situation where your confidential medical reports are open to the public. It is possible due to data hacking. Certain organizations utilize blockchain to secure their information. Google uses its DeepMind technology for encrypting the majority of its writings and pictures. It is an indicator that security is of utmost importance. One must take all possible measures to ensure it.
Related Article: Top Reasons for Using Blockchain in Healthcare
3.
Human-made reasoning: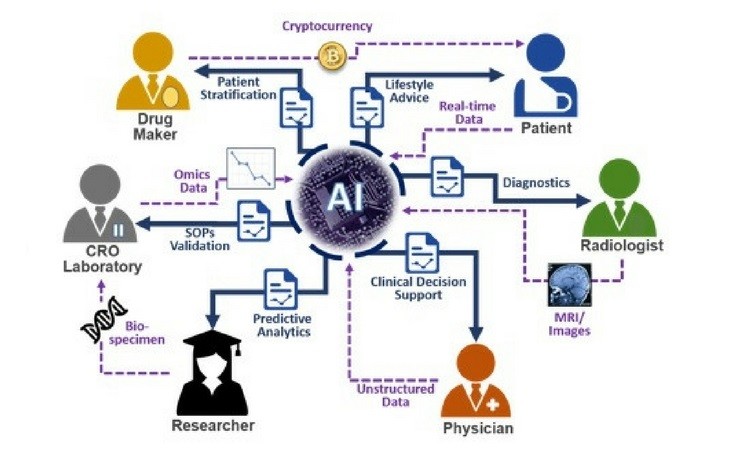 Artificial Intelligence has a few primary usages. It is a perfect method to customize the client mind, particularly in regards to recognizing speech. Several well-being collaborators enable individuals to identify their infections. Artificial Intelligence can also help you to remember taking modern medicines. It will also allow you to structure health plans for yourself.
There are different establishments which utilize profound figuring out how to counteract deadly maladies. They focus on countering these critical illnesses at beginning periods so that it's under control. Few hospitals can predict early cancer. Although all hospitals are not that apt, they are also developing quickly.
Few hospitals are contemplating to understand skin cancer from its imaging. The DeepMind is also not far behind. They are studying from the scans of eyes.
4.
The aspect of speech through Videos: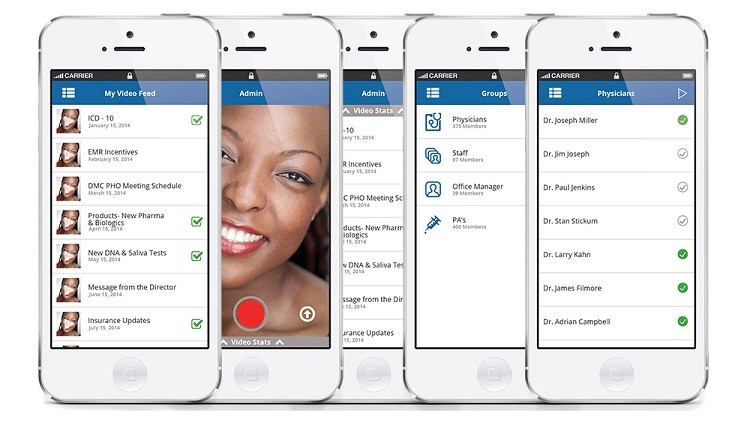 We are not following robots yet. Individuals still need specialists and doctors. An ideal approach to interface with them is by video calls. There are many multi-specialist hospitals offering reference data and video visits with therapeutic services specialists.
It is quite costly to make a social insurance application like this. One must thoroughly review the substance obtained from experts. There must be an arrangement of necessities for the specialists as well.
5.
Geolocation:
Suppose you are in critical condition. You need to reach the closest emergency unit. So, how to locate it? Where can you find the nearest medicine store? Well, the best healthcare mobile applications must have all such answers ready. Different applications utilize GPS to discover where you are, what you are doing. It can also find out whether this movement is against the specialists' recommendation.
6.
Healthcare related gadgets: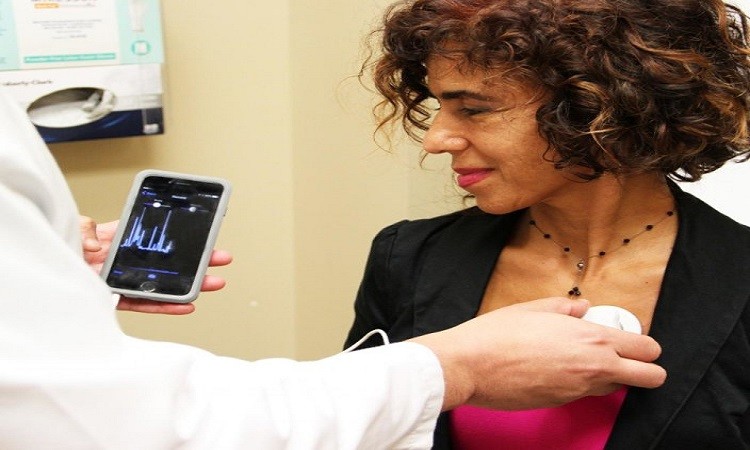 Apart from iOS or Android applications, the healthcare industry has lots to offer. Along with the apps, there has been an increasing demand for devices. Look around, and you will find wellness trackers, oximeters, sugar, circulatory strain, pulse monitors, etc.
There is a possibility that there will be a tremendous development of such gadgets in the future. Lumify, for instance, scans ultrasound quite brilliantly. These devices are classic examples of exemplary advancements in medical app development.
7.
Gaming: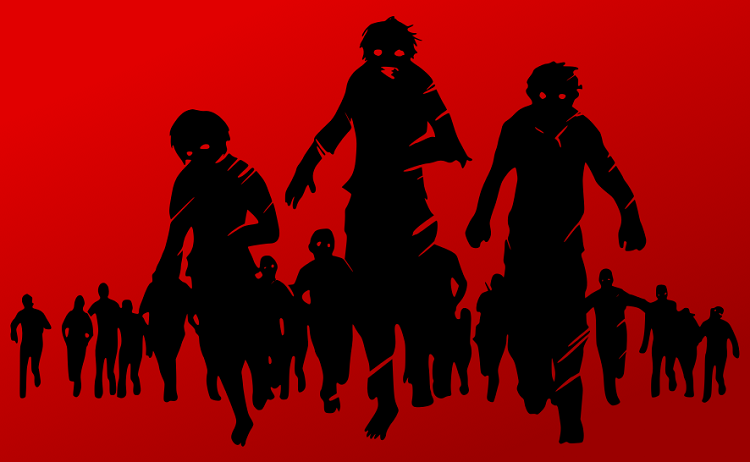 Restorative schedules are upsetting. Chipping away at sound propensities makes clients insane. So, what is the appropriate response? Play a game with them. There is an application utilizing this understanding is called 'Zombies, Run". Using these apps can relax your mind and are particularly helpful for patients.
WebMD specializes in offering pregnancy test for ladies. Gamification will help you with the idea of an application for a human services industry.
You must remember that fun-part plays a crucial role in a patient's recovery process. It will ensure patients are energized mentally as well.
So, what is there for you to follow?
Becoming acquainted with the rudiments of most recent patterns isn't sufficient. To build up a popular human services application requires more top to bottom information.
Hence there are a few areas that you must concentrate to make your app more adaptable:
You must have a clear about your intended interest group. Applications for medical professionals vary from those intended for singular shoppers.
The most important thing is the user review. From it, you will get to know about your client's experiences. If making something is too much expensive, come up with different ideas.
Utilize applications as a significant aspect of the general customer-centric approach. End clients have numerous different methods to interface with you as opposed to apps. You by no means should ever ignore these rules.
Conclusion
Healthcare application development is on the rise and so are medical app developers. However, you must be cautious in choosing the right personnel for the job. Remember, the old saying "horses for courses." Hence taking the correct decision is exceptionally vital. The planning part here is quite crucial as well. You must consider your investment in building the app. Not only that, think about your infrastructure as well. What kinds of resource do you have regarding promoting it? Consider few such questions too. Always remember, a proper strategy can help to achieve significant heights.
You must sort out the features you would like to include in your app. However, the job is not complete; it has just begun. It is crucial for you to document all your hard work. Your next decision will be what kind of healthcare app you need to construct.
Any app should provide a high degree of privacy. It is especially regarding the health-related details of a person. It's essential that you comprehend the sort of app you're getting. While you are reviewing your app, you must look out for your user experience. Remember, an app is not just only successful with an enticing visual appeal. It must also have flawless navigation as well, especially for healthcare apps. These features will increment its chances of succeeding in the app marketplace.
There are many types of apps in the market such as on-demand apps, event apps, corporate apps, e-commerce apps, etc. almost all apps that involve money transactions integrate with third-party apps. These third-party apps are called e-wallets. These apps allow users to pay bills with so much of ease.
As per a survey conducted in the year 2015, 39% of respondents made payments through mobile devices in the USA. The company conducted the same survey in the year 2016 in which 32% of respondents used online payments and digital wallets. Wherein, 78% of consumers were aware of them.
Source: Statista
Another survey conducted in the year 2017, digital payment apps for e-commerce stores were the most popular ones with 63% usage rate among total mobile buyers. Juniper Research states that a 32% hike is expected in the money spent via a mobile wallet.
As per a report generated by Statista, the revenue of the global mobile wallet market has risen from 450 billion US dollars to 780 billion US dollars. Experts also predict the growth up to more than 1 trillion in the year 2019.
What is a mobile wallet?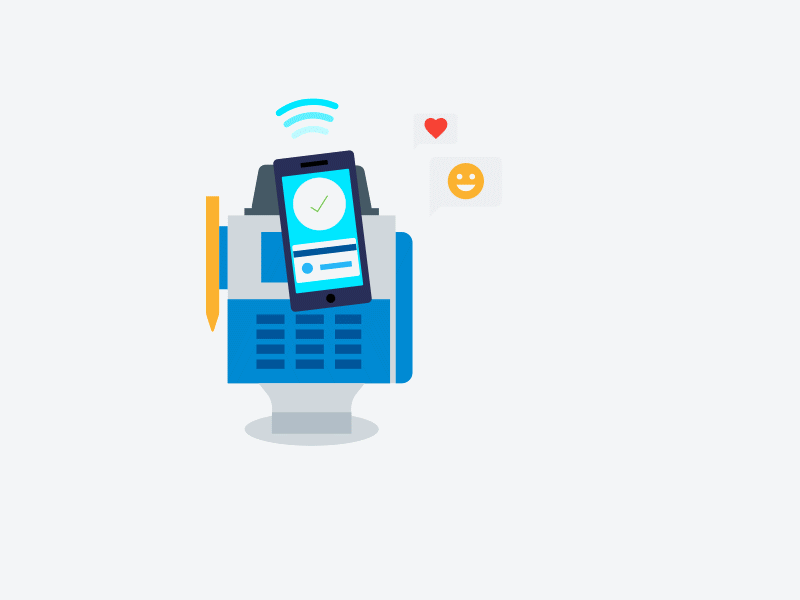 An ordinary wallet stores cash and a mobile wallet stores card information and cashless money.
The digital mobile wallet is used to store multiple card details, digital currencies like bitcoin, loyalty cards details, membership cards of business or club, etc. Doing any transactions through digital wallets and mobile wallets is easy. The stored details can be used later with no need for physical access to the card.
Mobile wallet apps are used at the time of online shopping, online bill payment, etc. The user can also pay when he or she visits a retail shop. These payments can be made using a registered mobile number or QR code.
Users can use and redeem discount coupons that are stored in the mobile wallet as required. It is essential to consider all of these functions while developing a mobile wallet app.

Which industries can benefit from mobile wallet app?
As mentioned above, the user can use a mobile wallet app anytime and anywhere; required the service providers are offering the facility to do so. As mobile wallet payment is becoming favorite day by day, numerous industries can benefit from it such as:
Retail-
The retail shop owner can offer a QR code to users to pay bills. Retail shop owners get an immediate message from app about the successful transaction.
[align="aligncenter" width="750″]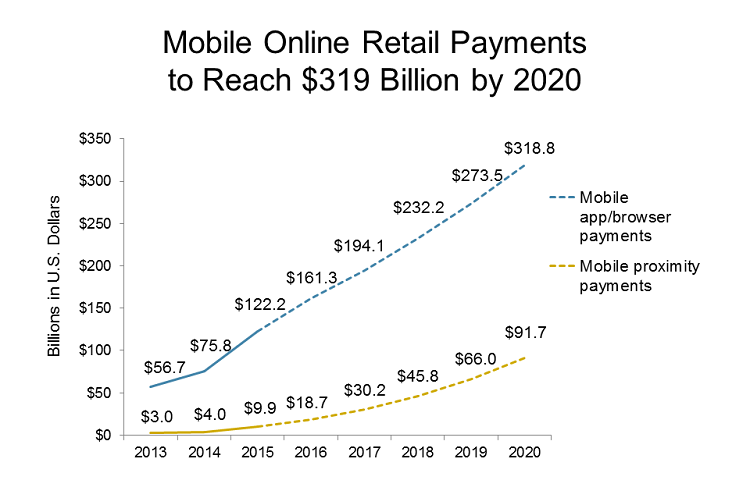 Source: Javelin
Healthcare-
It is a typical case that patients or their relatives might run out of cash and hence, mobile wallet app for bill payments is a plus point for hospitals, chemist shops, and users too.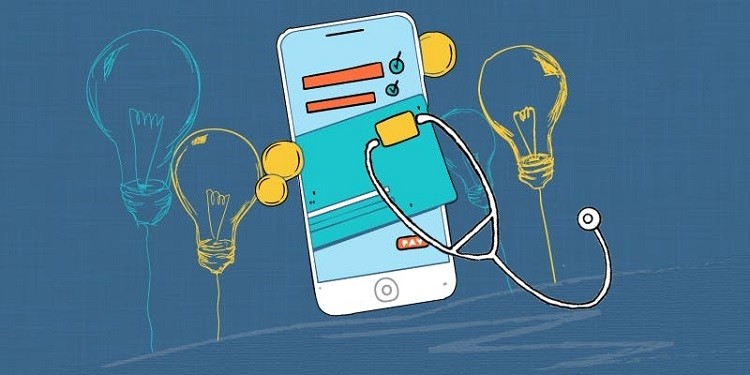 Telecommunication-
What if a user wants to make an important payment and runs out of balance? These mobile wallet apps are great to help in such situations as the user need not go to a shop and recharge by paying cash. The user can merely recharge through mobile wallet apps.
Uses of mobile wallet apps
Online commerce payments- This is when users perform any online shopping and pay online for goods/services. Here user also gets a receipt of the payment.
Mobile P2P money transfers- Some famous apps such as Google PAy, Venmo and ClearXchange allow users to send and receive money through mobile. The amount can reach up to even 1 billion US dollars. These apps also provide money transfers from a linked user's bank account to another one.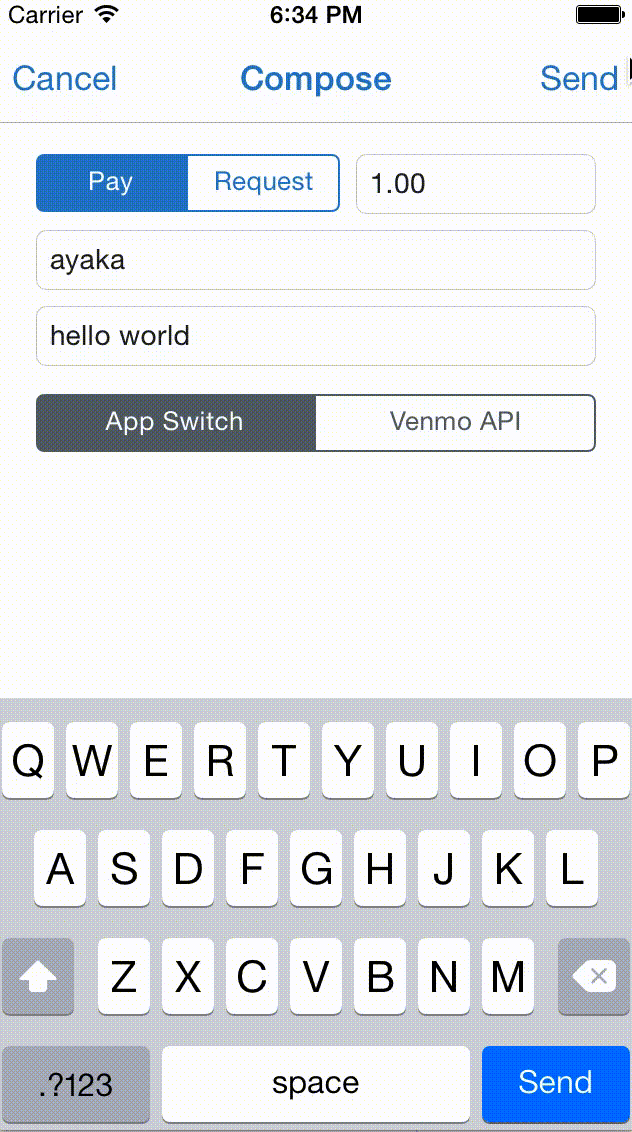 Point of Sale (POS) payments- The POS payments occur at the storefront. The user can pay the amount using mobile/contactless technologies.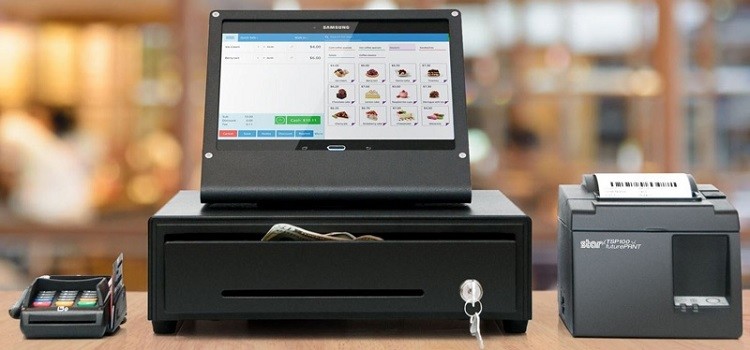 There are 5 ways in which POS payment can be made:
NFC
Bluetooth and iBeacon
QR Codes
Payment Apps
Wearable Devices
NFC-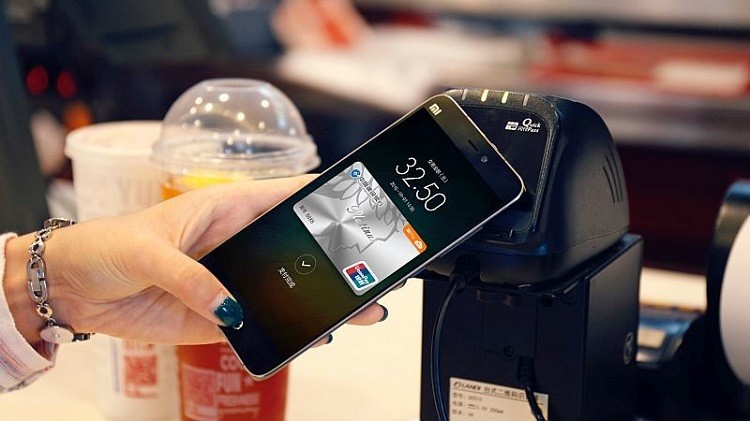 NFC, i.e. Near Field Communication Protocol allows contactless money transfer between an NFC-enabled smartphone and a transmitter attached to a POS device. NFC uses a card emulation technique to store card details in a digital form in the mobile wallet. It retrieves user's payment information automatically and transmits it via NFC to the payment terminal during payment.
If data is stored, the user need not connect to the internet. NFC uses EMVCo or tokenization technologies while developing a mobile wallet for iOS. To develop an Android mobile wallet app, NFC and HCE technology are the best options.
Bluetooth and iBeacon-
iBeacon technology is an excellent way to transfer data, and it does not require internet. Smartphone with Bluetooth can communicate with an external BLE transmitter, i.e. beacon. POS terminal fetches the necessary details stored in the mobile wallet of the user through beacon devices and Bluetooth technology. It makes shopping simpler for shoppers.
QR codes-
The alternate option to NFC is QR codes. The user needs to point camera through an app on the QR code to complete the purchase transaction. The LevelUp app; an American mobile payment app also supports QR payments.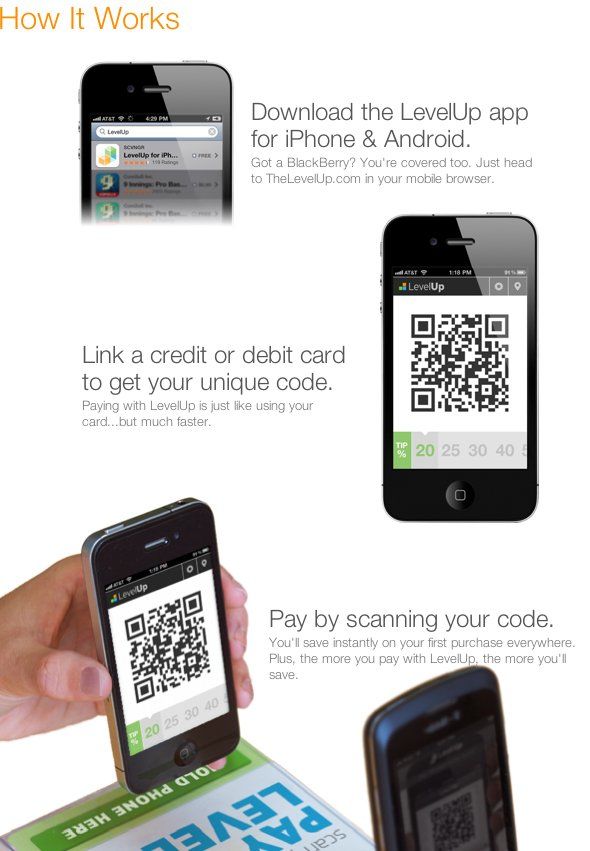 How LevelUp App Works
Payment apps-
The primary function of payment apps is to make payment easy. These apps partner with local merchants and support all type of payments. PayPal, Android pay, Apple pay are the favorite payment apps which are expanding their network offline to offer better payment options.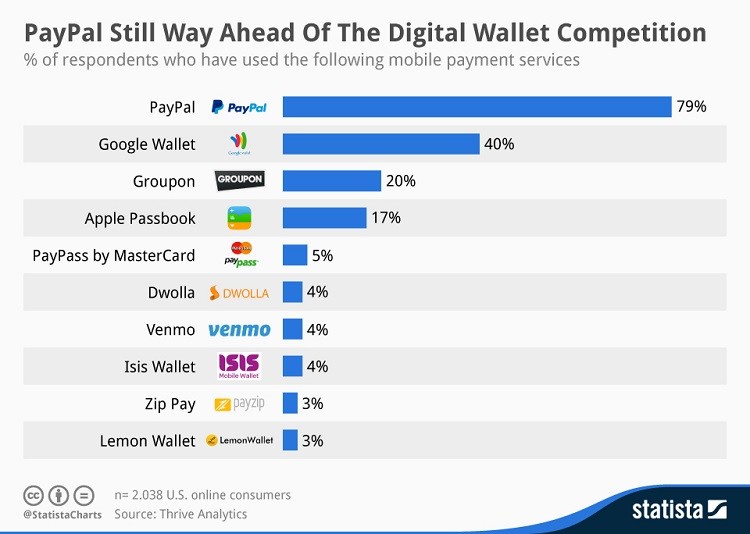 Source: Statista
Wearable devices-
Many apps like Apple pay are planning to support wearable devices through NFC chips. As per the latest news, TD Bank Group and MasterCard recently collaborated with a well-known wearable device making company Nymi to build World's First Biometrically Authenticated Wearable Payment Using Your Heartbeat.
Why mobile wallet security matters?
Developers need to focus more on the security of mobile wallet app because of mobile payment wallet app store all bank details. A significant concern in users before downloading and using mobile wallet apps is the fear of security breaches. Developers pay colossal attention to security and breaches so that no account details are stolen or leaked at the time of the transaction.
55% of respondents from a survey stated that they are afraid of making online payment as they are worried about security.
Point to point encryption can be a great help in making all transactions secure since it encrypts the whole transaction. Also, bio-metric protection can be helpful in offering security to the mobile wallet apps.
As we can see the market for mobile wallets is going to see more hike in the future, it is essential for mobile app development companies to focus on these apps.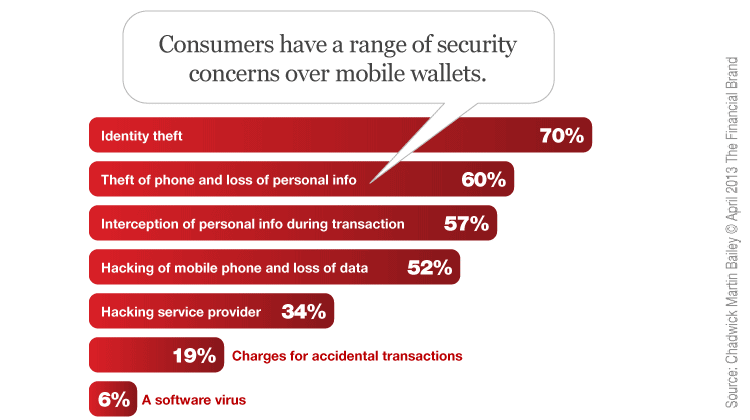 To understand how to develop a mobile wallet app, let us read further.
#1.

Allow users to create own profile:
The developer should offer each user an option of creating a unique profile. The user can store all the details such as name, mobile numbers, address, bank details, transaction details, etc. in the profile. This feature plays a vital role as it offers personalized service and ease in accessing the app.
#2.

Let them sync more than one bank details:
There is a possibility that user might have more than one bank account. The app must have the option of syncing bank details of more than one bank. Developers need a tie-up with all the banks to proceed with this functionality. Initially, developers can collaborate with big and famous banks only.
#3.

No minimum transaction rule: 
An excellent mobile wallet app allows users to transfer even 1 dollar. It depends on the app development services management to decide what should be the maximum limit of the transaction. There is also a maximum transaction limit.
Imagine your user is buying some fruits and is not carrying cash. The vendor has an option of mobile wallet payment. The bill is 2 dollars. The user should be able to pay a small amount like 2 dollars to the vendor. This feature is the most liked feature by users.
#4.

Split bills option: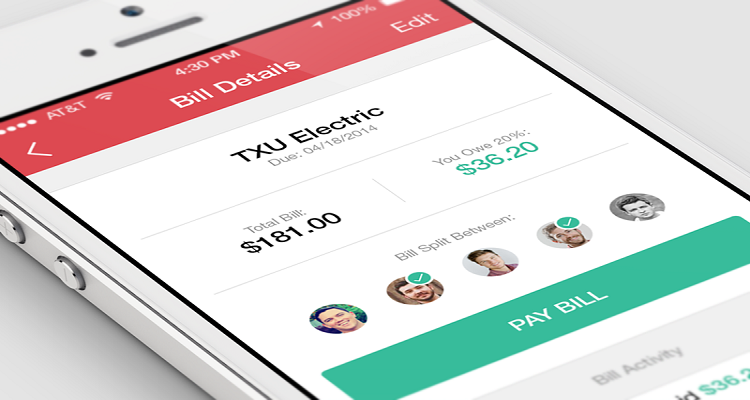 Some advanced mobile wallet apps are offering a feature of split bills. The user needs to add profiles of other users and add total bill amount. the app then splits the amount. App also notifies the other group members. This feature is best suitable for college going crowd and students who usually follow same bill split formula.
#5.

Let them use without adding bank details:
Many mobile wallet apps have not made it compulsory to sync bank details with the app. What if anyone wants to use the app but does not have a bank account. In such cases, the user can use the app but cannot transfer money to the bank. Only if another user sends money to this user, then the only user can use that much of amount for transactions.
#6.

Let them send money to those who are not using the app:
What if you want to send money to your father through the mobile wallet and your father is not using a mobile wallet. Don't worry. Do you have his bank account details like name of the person, account number, bank name, branch name, IFSC code, etc.? User needs to put these details in the app. All e payment apps have an option called transfer money to the bank account.
#7.

Receipts:
Every user must get an acknowledgment in the form of digital receipt. When you visit a restaurant, after paying the bill, the manager gives you a receipt. When you buy something from a shop, the shop employees give you a receipt of payment. These receipts are proof of transactions.
No matter transaction was successful or not; the user must get an acknowledgment about it. In the mobile wallet app, the user gets a digital receipt of every single transaction. The receipt has details such as amount transacted, date of the transaction, time of the transaction, sender details, receiver details, etc.
#8.

Reward points:
Have you ever got any notification from mobile wallet apps about rewards or discounts? The apps offer a certain percentage of discount to the users after a payment transaction.
Like this, top app developers can offer such rewards, discounts, etc. many apps offer free vouchers if the user transfers a particular amount or more.
Conclusion
Gone are the days when people used to pay bills by visiting the bill payment centers. That process was too hectic and required much time. Ever since the USA has become digital, people have started paying bills online. The mobile wallet market is seeing a great hike.
Hence, developers must consider this market and start developing a mobile wallet app. Developers must take care of security issues, offer various features like reward points, split the bill, syncing more than one bank details, etc.
Blockchain innovation is continuously progressing. They are taking control over many businesses today. Initially, we thought that the innovation was only limited to bitcoins. However, time showed that bitcoin is just the beginning of new technology; the capability of the technology is past decentralized exchanges and even our desires.
The Blockchain innovation re-established a few enterprises. You can think about Reale Estate, Healthcare, Training, and Law, etc. Bitcoin has enabled the business visionaries not only to make a profit but also to build an image. Today, the most fantastic utilization of Blockchain is in the mobile application economy.
You must be thinking how the Blockchain innovation is useful in the mobile business? By what means can Blockchain bring a drastic change to mobile applications?
The on-demand apps economy is without a doubt developing quickly. It is going to generate quite an immense amount of revenue for the coming years. The application stores are stuck with a massive number of applications today. Both the application engineers and clients are taking advantage of innovations.
There has been a remarkable exponential development and mechanical advancement in mobile application improvement economy. However, the healthcare mobile app development sector is still confronting different issues today.
Healthcare projects excelling in the blockchain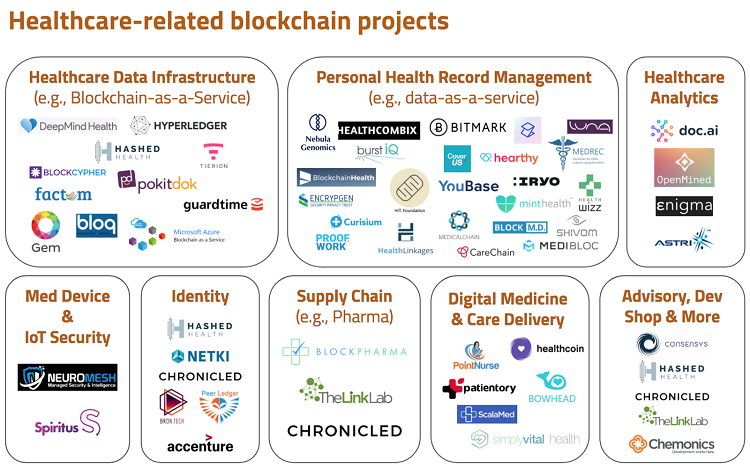 Source: Andy Coravos
How Blockchain Healthcare Innovation can illuminate a few concerns in the free economy
The mobile apps play quite a significant role in the healthcare sector today. The mobile marketplace includes different third parties between the healthcare mobile app development designers and clients. They assist in different types of financial dealings and monetary exchanges. However, in the meantime, these activities are not entirely transparent.
Accordingly, we confront circumstances like security dangers, unauthorized information access, hacking and malware issues. These issues can be quite harmful to your business. It can lead to clients abandoning your app thereby resulting in a substantial financial loss.
The Blockchain innovation offers reliability and with it comes the security part. It will protect information in a way that your clients do not have any worries. Blockchain can handle all the concerns associated with the free economy. However, you must ensure that you apply this technology most appropriately.
#1.
Approval for the mobile apps:
Google and Apple's application store currently manages the mobile apps approval process. They choose which mobile application they will launch on their application store and which not. An app has to pass through several quality confirmation procedures and other standards. Remember, these app stores are quite strict when it comes to the approval processes.
However, such a checking process makes the system bulky and tedious. It is additionally confusing mobile application designers as well. They are not sure whether their apps are approved or not. However, approval of apps without proper checking has its downsides. Any apps published without approval can contain malwares and bugs and can be highly unsecured.
Here is where the function of Blockchain innovation comes into the picture. With their help, application endorsements can be quite straightforward through a reputable engineer framework. Such a structure will explicitly connect to the monetary exchanges of people in general accounts. It will be accessible for examination constantly. These innovations will assist in identifying users through different verification processes.
Read More: Healthcare Apps Impact on Patients and Healthcare Industry
Reasons for using Blockchain in Healthcare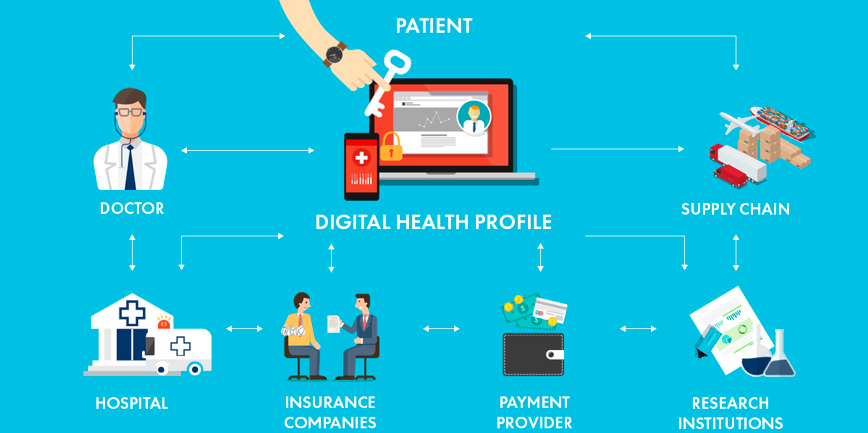 Source: DataArt
Blockchain innovations are quite favourable concerning digital currencies like Bitcoins. Such change has a lot more to offer especially for healthcare associations, specialists, and patients. You can utilize blockchain in healthcare to oversee records and protect data safely. Hence, a blockchain is very crucial for health app developers to build their apps.
Let's investigate some other reasons why blockchain-innovation is crucial for the healthcare sector. These are the key features of why new businesses need manufacturing applications.
#2.
Blockchain removes the mediators:
As already mentioned, people knew blockchain as digital forms of money. In any case, blockchain is more radical than individuals figure it out. Blockchain innovation removes the broker for healthcare services data. The system has no third-party involvement which also reduces expenses considerably.
#3.
You can authorize others as per your suitability to read your substances:
Encryption of all information is not mandatory for you. You can only hide that part of the information that you want to keep private. A blockchain passage is just a reference; the information it presents can be in a protected record elsewhere. So you can utilize blockchain to assemble information from different sources safely.
It implies that you can store all your data safely and protect it. Blockchain offers you immense support to safeguard your information from unauthorized access. Hence your information will reach only those whom you authorize to view it. In this way, this innovation can free you from your worries.
#4.
Transparency in transactions which are also traceable:
Blockchain innovations like cryptography guarantees that every section is unchangeable once you have built it. You will also be able to read delicate data with your secret key. With the help of Blockchain, specialists and patients can have full access to edit data. The administrators who don't have full access can even track and handle the administration productively.
#5.
Secure innovation implies protection and ensures compliance:
Secure electronic healthcare records should be available to the authorized clients only. Blockchain joins EHRs together in overlapping the accounting entries. Hence all the entries are hidden subsequently. Only the designated personnel can view the information. Blockchain maintains privacy with the patient information and your organization supports compliance.
#6.
IoT therapeutic gadgets are more protected:
Internet of Things solutions changes the way of interaction amongst patients and healthcare departments. Associated devices give clinicians access to immense volumes of information continuously. However, security was not considered as the topmost priority initially. With the evolution of IoT, things changed.
You need to be extremely cautious regarding the security of medical instruments required during an emergency. You also need to be very careful while sending information in an unprotected way. In blockchain innovations, there can be a digital transmission of healthcare data through different gadgets. If such a thing happens, then it will be the most creative innovation.
#7.
Protection of supplies and Inventory network:
Restorative supplies are regularly high-esteem and at the same time convenient. Hence they are vulnerable to robberies and forgery. Checking the root and chain of care for drugs and expensive medicinal gadgets is necessary. It is the basic to conveying high-quality healthcare.
These key factors can also be quite helpful for health app developers in the future.
Conclusion
Development in innovation implies open doors for new companies. It is the beginning of a journey for ledger systems and EHR. The entire set up is not yet complete till date. Blockchain-based applications require extensive computation power for doing the job. The cryptographic forms of money pay excavators, to do the encryption calculations and facilitating.
Healing facilities and other medical associations have the required IT infrastructure. With the help of practical innovation, these facilities can build a robust security system. It will not only enhance their reputation but will also make them profitable.
Any concept or service like an on-demand service or e-commerce service has a mobile app. Wonder why? Try to use both simultaneously. You get to know how easy apps are and what extra features they have than the website.  Many businesses have gained popularity due to their apps.
For instance Zomato; it gained immense popularity from the app as the app offered natural food ordering features as well as reviewing features. There is the significant number of restaurants, bars, and cafes available in Zomato.
The user can select the best one from reviews, ratings, images, number of check-ins, etc. Similarly, there are other apps which you will find in almost every smartphone: Whatsapp, Facebook, Instagram, Ola, Uber, Zomato, Bookmyshow, etc.
All these apps are amazing and have come up with some great ideas and features. These great ideas need great capital too.
What are the factors to consider while deciding on the cost of an app
1.
Technology:
Every app needs at least one technology. Working on these technologies can be expensive in some cases. Developing apps need various platforms, frameworks, etc. Top app developers need to buy these technologies and tools to build great apps.
2.
Resources:
Developing an app requires skilled resources. To develop a mobile app these resources are needed: designers, developers, testers, marketing people, etc. Finding skilled resources is difficult.
3.
Features:
Some features are way too expensive and extremely useful. Some features are mandatory to use and are costly.
4.
Third-party app integration:
Many apps integrate third-party apps such as payout apps (Paytm, Tez, etc.) and GPS apps (Google maps). It requires money!
5.
Customer service:
Customer support centers support many apps that deal with customer data. These support services are 24×7 active and offer a solution to all app related queries. Customer support services require different technologies, resources, inventory, etc.
6.
Platform:
iOS and android are two major platforms for app development. Developing apps for Apple and Android is different. Both have different policies, rules, etc. Cost varies on both platforms.
Above are the significant factors affecting the cost of app development. If you are a part of the well-established app development company, you need not worry. However, if you want to start a mobile app development company, all you need is significant capital.
Companies usually go with the loan option or funding option. Starting a business has some smart strategies, and one of these is never investing your own money in the business.
When we talk about mobile app development business, there must be an idea first. Do developers need to analyze the idea that whether the idea has any scope? Are there any similar ideas already present in the market?
What is the best platform to use for the app? Is the app maintainable? All these questions are immensely important to get confirmation on the development of that app.
App prototype is developed first. There are two reasons. The first reason is to show this prototype to the end users and get their opinion. Another reason is to show this prototype to the funding companies.

What are the types of app prototypes?
Low-Fidelity prototypes
High-Fidelity prototypes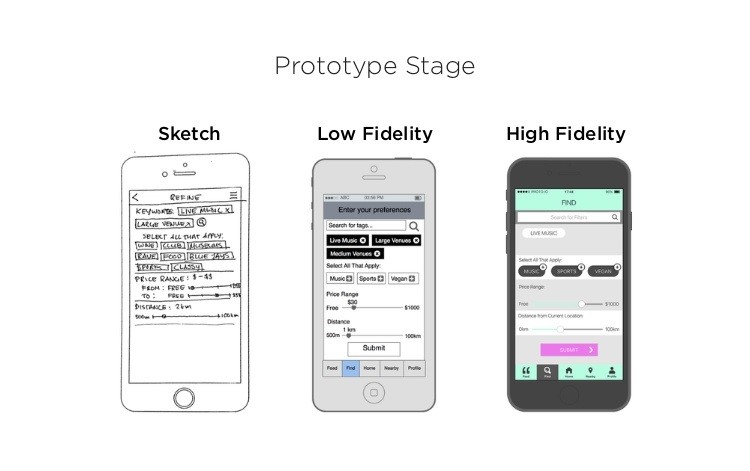 First one is Low-Fidelity prototypes in which the functionalities are tested and not the visuals. Here visuals, i.e., designing is not given much importance.
Another type is High-Fidelity prototypes which are almost the same as the original app. In this type of prototype, app visuals are also tested along with the app functionalities and features.
There are certain benefits of creating app prototype:
Understand user requirements
Test from an end user
Reduce development time and budget
Reduce the number of errors and mistakes in the actual development phase
Test UI and UX
Validate your ideas
Seek funding
Get a clear image of what app is going to look like
Get a clear image of what app is going to function like
Freedom from making changes
The process of mobile app prototyping:

#1
Research
Developers and entrepreneurs need to detect the need. No one buys or downloads an app if it does not solve any problem or offers any plus point. This phase requires much research though.
Also, it is essential to understand how a person can solve day to day problems about which he has not thought of applying any solution. There are many issues in the society and day to day life of an average person which are not detected by anyone. Find out such pain points.
#2
Concept Map
Once you have detected the problem, the next step is to think of solutions. It is known as concept mapping. In this phase, developers and other team members come up with a concept that no one has thought of.
#3
Feature Ideas
Decide what features you want to add in the app. This phase is crucial as it decides how will be the performance of your app. Also, features must be according to the concept, and irrelevant features must not be added.
#4
Storyboard
Now comes actual coding of the mobile app prototype. As discussed above there are two types of prototypes such as Low-Fidelity prototypes and High-Fidelity prototypes. According to your need, decide what type of prototype you want to build.
What the types of fundings in the market are?
1.
Angel funding:
Seed Fundings are the funds raised by the individuals who invest in great ideas. Many investors seek great business ideas and intend to invest in these ideas. Many angel investors do this to help small entrepreneurs.
2.
Bootstrap:
Bootstrap funding means self-funding. These funds are raised by entrepreneurs themselves from current job savings or another business.
3.
App contests:
Many large organizations organize app contests in which app prototypes are tested and reviewed. Such contests are filled with great young talent and innovative ideas.
Let us focus on how to get angel funding on your mobile app prototype:
Usually, the angel investors do not expose their own identity. They prefer to stay anonymous. These angel investors usually have a team which takes care of all such investments and transactions. Find out such angel funding networks. There are various angel investors available in all countries, and you can google about them.
Look what your competitors are doing:
If your app idea is similar to an existing app, you can check out where did they get the fundings from? Always show the prototypes to the angel investors and explain how your app is different from other apps that are funded.
Try to find angel investors on social media channels. Many angel funding investors are actively seeking new talent on social media channels like Facebook, Linkedin, etc. All you have to do is find them on these channels via their pages and groups.
Create an online presence:
There are various websites where investors hunt for new and unique ideas. Just as mentioned about social media pages, there are some websites like IndieGoGo, Kickstarter, RocketHub, and Fundable which are offer greater visibility to entrepreneurs. Create your presence on these websites.
Tips while convincing these angel investors to fund for your mobile app prototype:
Prepare a good presentation
Highlight unique features of your app
Even more transparent
Mention all functionalities in short
Do not use technical language as an investor might not understand
Keep the presentation as a professional/ business presentation.
Explain the problem first and then the solution
Always keep statistics in the presentation.
Be polite
Conclusion
Hence, creating an app is a tough job and arranging fund is more stringent. Apps that integrate third-party apps has extraordinary features, more extended development phase, etc. require more cost.
Angel investors are someone who actively seeks unique ideas and encourages them by investing in those ideas. For this purpose, create an online presence, use social media, study competitors, and search networks.