Internet of Things (IoT) is rapidly growing and penetrating deep into the businesses impacting their work process and inspiring them to utilize this technology to make smarter devices and services. IoT is transforming many business models into digital businesses, improving the complete work cycle of the businesses and simultaneously enhancing the economy. According to the Gartner, by 2020 there will be 20 billion internet-connected things.
However, the problem arises when businesses are unaware of the tremendous opportunity this technology offers to the businesses. However, few enterprises are making a move to utilize IoT for the betterment of the users.
A few weeks ago, at Computex, Microsoft unveiled Window 10 IoT Core Services for the public preview. The Windows 10 IoT Core services enable IoT solutions that are processing or running on the IoT Core Services to commercialize. Thus, organizations can create long-term business models for enhancing business values.
In this article, we will see what Windows 10 IoT core is? Moreover, what are the benefits of Windows 10 IoT core services?
What is Windows 10 IoT Core?
Window 10 IoT core is from the IoT family of Microsoft Windows IoT. Microsoft rebranded "Windows Embedded" to "Windows 10".  Windows 10 IoT Core optimize for devices with or without displays. It can run on both x86/x64 and ARM devices.
There are two primary services that Windows 10 IoT core offers:
Device Update Center: Here, overall device performance can be seen, and updates can be scheduled. These scheduled updates are delivered via Content Delivery Network.
Security: With the combination of Azure IoT Device Management and

Device Health Attestation

(DHA), device security and device safety are analyzed.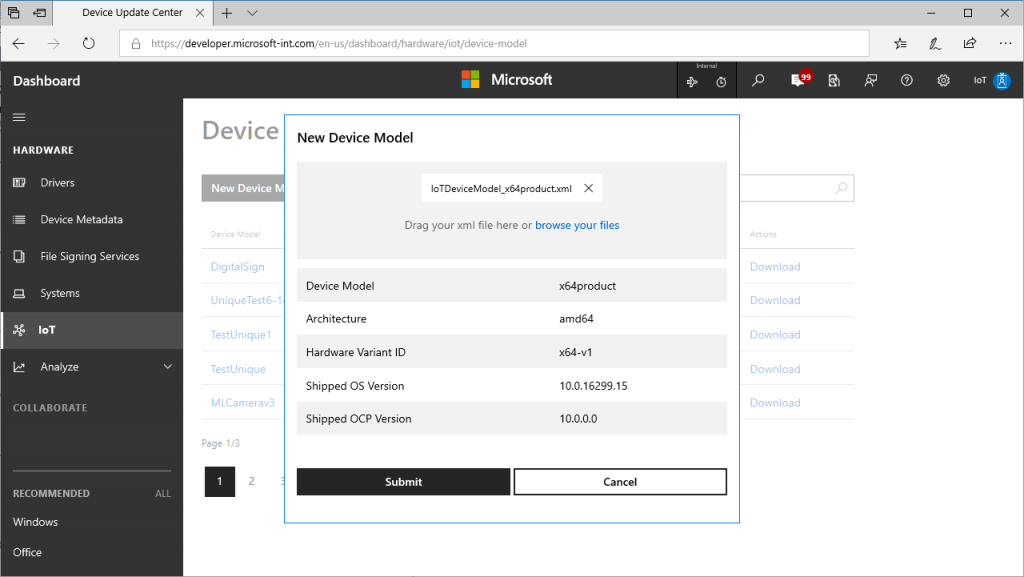 Earlier this year, Microsoft announced that they would release a pricing model and 10-year support for both Windows 10 IoT Enterprise and Windows 10 IoT Core. Along with that a partnership with NXP to support IoT Core on i.MX 6 and i.MX 7 processors.
Of course, the Windows 10 IoT Core Services are not free of costs.
The pricing model of Microsoft is as follows:
– In the preview phase, the price of IoT Core Services for businesses and solutions is $0.15 per device per month. After the preview stage, the price will be 2x times, and it will be $0.30 per device per month.
– Pay-as-you-go service will be available for the customers who are members of the CSP (Cloud Solution Provider). This feature will be available later in the year, and this will facilitate to opt for the subscription that meets your device requirements.
– Original Equipment Manufacturer (OEM) can go for the pre-paying option and can get a license for the service.
What are the benefits of Windows 10 IoT core services?
The three primary benefits that Windows 10 IoT Services offers are as given below.
1. Update Control:
To develop, customize and control device updates DUC (Device Update Control) offers update control functionality. With the help of CDN (Content Distribution Network), the updates can be distributed to tens of thousands of Windows users. These updates can implement on the device drivers, operating systems, and OEMs.
2. A Decade Tenure:
Yes, for next 10 years, any updates to keep the device security integrated, Windows 10 IoT Core service will be for 10 years supporting all Windows OS through LTSC (Long-Term Servicing Channel). As LTSC provides device stability by optimizing the changes on the base or standard OS, thus, Microsoft aims to release new LTSC oriented updates that help to make appropriate updates into the OS.
3. High-Security Approach:
DHA is offering hardware-attested security to organizations and OEMs. This service guides us about the device health or performance and by combining it with Azure IoT Device Management you can manage actions like denying network access or re-imaging the device, etc.
Conclusion
In the coming years, we are inevitably going to witness a wave of various IoT devices that will inevitably drive the world towards the one platform by connecting all. Microsoft has utilized the technology in the best and effective way to drive the market. Apart from this, Microsoft expects a release of the update in every two years for serving the promise for 10 years of support.
Many IT firms have started exploring the advantages of IoT technology, and there has been a rise in mobile app development company taking up the challenge to develop innovative apps for the clients that can connect them to the global level with their customers. In a decade, IoT will be a common name for people as they will start leveraging its benefits.
PhoneGap is one of the popular cross-platform frameworks. Nitobi had developed it at first and named it Apache Cordova. Later, in 2011, Adobe Systems acquired Nitobi and renamed it. Today, we know it by the name PhoneGap. It is an application framework that lets you build natively installed applications by using HTML and JavaScript. It is the target of every mobile app development company to build quality apps in less time. PhoneGap is useful in this context. In this article, we will discuss cloud computing with PhoneGap and why PhoneGap is an ideal hybrid framework solution for cloud computing.
A quick view on PhoneGap
Programming languages: HTML5, CSS, JavaScript
Supported Platforms: Android, Blackberry, Windows, iOS, and more
License type: Free and open source
Companies using PhoneGap: Sony, Mozilla, Intel, IBM, SworkIt, etc.
Features of PhoneGap
Source


The best part of the PhoneGap is its free of cost availability. It is an open source platform which lets you develop cross-platform apps. The PhoneGap community compiles new codes and modules. These modules are available for free as it comes with open source license.

Strong and Robust


PhoneGap has a robust backend system. It increases the speed of build and lessens the developers' efforts. It also comes with a beginners guide that helps developers' a lot.

Flexibility


Talking about the flexibility, PhoneGap offers excellent flexibility to the developers. Developers can build the cross-platform mobile app using the PhoneGap. The best part of the PhoneGap is that you need not learn many languages. The basic knowledge of CSS3, JavaScript, and HTML is enough to get started with the PhoneGap.
Benefits of PhoneGap
1. Multiple Platform Compatibility
The PhoneGap offers the high level of compatibility with many platforms. It supports 8 various types of mobile application development platforms. Following are the names of these platforms:
Android
iOS
Blackberry
Windows
webOS
Symbian
Samsung Bada
Samsung Tizen
It means that you have to write the same code for all of these platforms. It reduces the extra effort of developers to build apps for various platforms.
2. PhoneGap offers friendly and futuristic app development
The build process via PhoneGap is friendly. It is because it supports eight distinct mobile platforms. Besides this, it also provides easier communication with backend services written in any language including PHP, ASP, JAVA, .NET, etc. using the network protocols such as XMLHttpRequest, WebSockets, etc.
It is futuristic because of its open source availability. It means that the new modules will be available free of cost from time to time.
3. Cuts Time to Market
PhoneGap offers various IDEs. IDE stands for Integrated Development Environment. It means, with PhoneGap, developers are free to work with an ecosystem of different command line tools, JavaScript frameworks, and cloud services. These various IDEs let developers build the right app with the right features and functionalities. This flexibility makes the build process quick. Moreover, it also makes updates faster than the native apps.
4. Cut Business Technology Investment
The code written on PhoneGap is also available on the other platforms. It means that developers can use the same codes for other platforms too. This merit of the PhoneGap reduces the developers' efforts. They do not have to write the separate codes for various platforms again and again.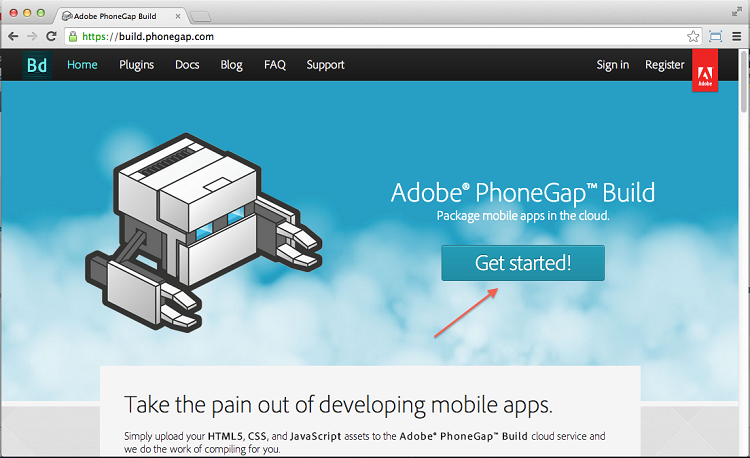 Some facts about the PhoneGap
PhoneGap developers' app
It is a paired desktop and mobile app setup. It gives developers access to built-in device APIs. The desktop version 4.0 of the PhoneGap comes with the PhoneGap template support.
It also lets you build the app with features like notifications. The best part is it does not require the command line.
Third-party templates and tools
On PhoneGap, you can use the third-party tools and templates. These HTML5 templates come with shells for UI. These templates have the features like buttons, menus, transitions, text boxes, and more. Besides this, the tools from the third-party like Paypal, Amazon, and Magneto give you the access to many things. For example, payment, drag-and-drop design, authentication, and theme builders.
Creative SDK Plugins
PhoneGap comes with the support for creative SDK plugins. Due to this feature, developers can add native components to the apps. The developers can add elements without writing a line of Objective-C, Java, or any other native code.
Comfortable platform for beginners
Most of the beginners do not know many languages. Hence, the PhoneGap platform is best suited for them.
Compile in the cloud
PhoneGap is a cloud-based platform to build apps. It compiles the HTML, CSS, and JavaScript to the native code on the cloud. It does not need to install any SDK for each platform.
What do the developers say about PhoneGap?
Helpful cross-development tool for js developers


PhoneGap is an easy tool. You can configure it easily. The best part of the platform is it is also suitable for the beginners. It is not needed to learn many languages to use PhoneGap.

It has a great library


PhoneGap comes with a good set of libraries. These libraries are also helpful to build hybrid apps. It is easier to learn. Also, the PhoneGap lets you finish your projects on time.

PhoneGap offers a great mobile experience


The PhoneGap lets you build your app for various platforms. It provides a great user experience.

A useful tool for web developers


PhoneGap is a great app development tool for web developers. The best part of the platform is you can use the same code for many platforms. Hence, you need not write new codes every time. It, in turn, saves your time.

A useful tool for Full Stack JavaScript developers


It lets the developers centralize the mobile app codebase. So that, they can quickly build their JavaScript APIs.

Helps to develop native apps


It lets you create the native apps from HTML5, CSS, and JavaScript or jQuery Code. If you know HTML and CSS codes, it is easier to use PhoneGap and create apps.
In a nutshell
PhoneGap offers rapid testing and deployment of an app.
After developing an app via PhoneGap, you can you can publish it on both Google Play Store and App Store.
PhoneGap is right to build hybrid apps.
Conclusion
The PhoneGap is a helpful platform for beginners. It does not need the skills to learn many languages. It supports many platforms. For example, Android, iOS, Blackberry, Windows, and more. Moreover, it offers great flexibility. App Developers can build apps using the same code. Also, it comes with a vast library. It makes the build process easy and fast. The creative SDK plugins let developers add creative components to the apps. With its multiple platform support, PhoneGap offers friendly and futuristic cross-platform app development.
If you have a small or big business, all you need is a web application. The web app is something that can be accessed from a browser and requires an active internet connection. The Internet is the most cost-effective communication channel used by almost all the businesses in the world. Executives can exchange information with the target market through the internet, and hence web apps are becoming popular these days.
Users can interact with the organization through online forms, content management systems, shopping carts and much more. To build a web app, all you need is a combination of server-side scripts, client-side scripts, frameworks, content management systems.
What is a framework?
In general, a framework is a real or conceptual structure. A framework is created to serve as a support or guide that helps in building the structure of a web app. In computer systems, a framework is nothing but a layered structure that displays what kind of app programs can be built and how they can be interrelated. Some computer system frameworks offer programming tools for using the frameworks and specify programming interfaces.
All About CodeIgniter
Codeigniter is a fast and powerful PHP web application development framework. It is a simple and elegant framework that is used to create full-featured web applications. It is specially created for the developers who are tired of ponderously large and thoroughly undocumented frameworks.
CodeIgniter is also known as a toolkit for developers who work in PHP for building web apps. It is considered the most reliable and fast framework to develop web apps.
Features of CodeIgniter Web Framework:
Model-View-Controller Based System
Full Featured database classes
Support for several platforms
Active Record Database Support
Form and Data Validation
Security and XSS Filtering
Session Management
Email Sending Class
Image Manipulation Library (cropping, resizing, rotating, etc.). Supports GD, ImageMagick, and NetPBM

Benefits of CodeIgniter:
Fast
Reliable
Lightweight
It is easy to remove errors
Easy to use
Compatible with most of the web servers
5 Sources to find and hire CodeIgniter developers
1. O-Desk: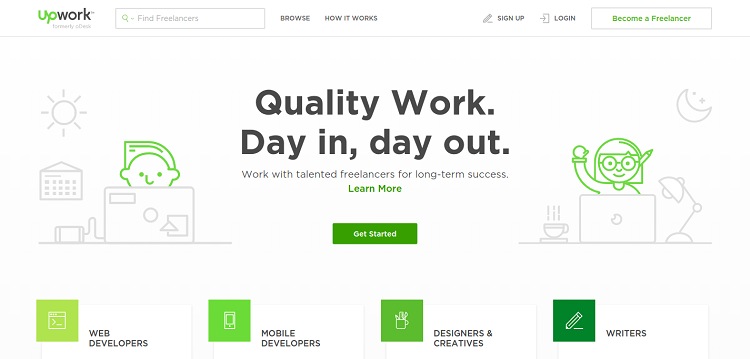 Upwork
O-Desk is an outstanding platform to search and find any program developers. Organization looking for best CodeIgniter developers must try O-Desk.  Upwork or O-Desk has some unique and unusual features such as the filter it offers. If you want to search for CodeIgniter developers, you can search for them by applying various filter options such as feedback score, hourly rates, location, experience.
You can get freelance CodeIgniter developers as well as companies here on Upwork. It also offers a secure payment service. Their communication system is so good that companies can easily communicate with developers on Upwork.
Companies have to give a certain percent of the amount to the Upwork as a form of commission. This commission is also taken from freelance CodeIgniter developers. The percent is small, and hence organizations prefer using Upwork.
2. Smashing Jobs: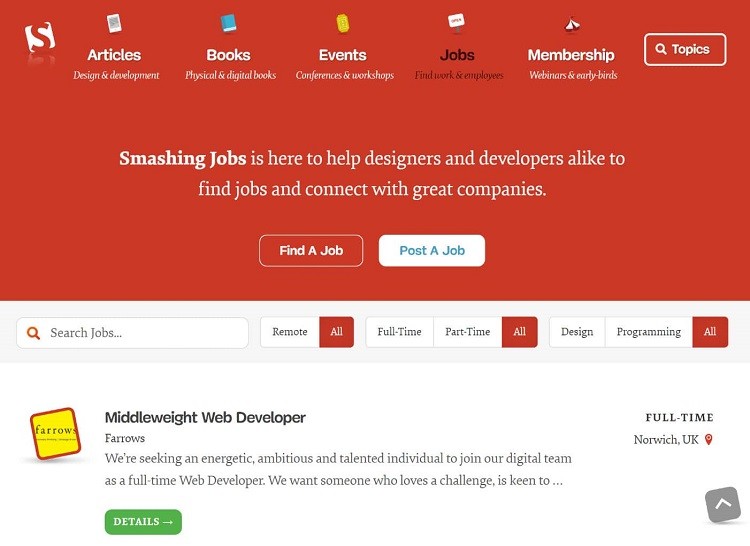 Smashing-Jobs
Smashing jobs is a paid service. It does not take the percent of an amount from organizations and CodeIgniter developers as Upwork does. Instead, it charges $225 for listing full-time positions and $75 for freelance. The platform has more than 2 million monthly unique visitors, and hence it is the preferred by many companies.
Since they do not charge percent wise, smashing jobs is for large projects. It is the best place to find a job and hire developers or designers. However, the primary purpose of this website is to publish articles related to development and designing.
3. WPMU DEV Pros: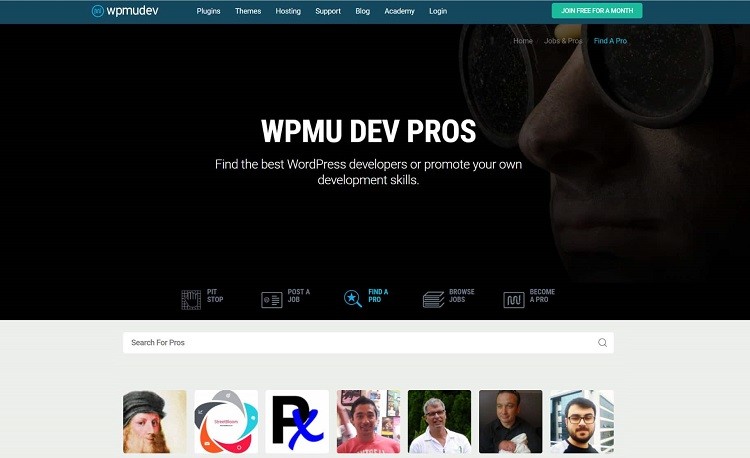 WPMU-DEV Pro
WPMU DEV Pros as the name suggests has many skilled developers who are pro in their segment of work. Here developers need to pay $49 per month to get listed on the site. Here you can find numerous CodeIgniter developers who are serious about their work and carry out every project with great passion.
You can select CodeIgniter developers through skills, reviews of past work, and reputation points. It depends on the performance of the developer to get higher reputation points.
4. Stack Overflow: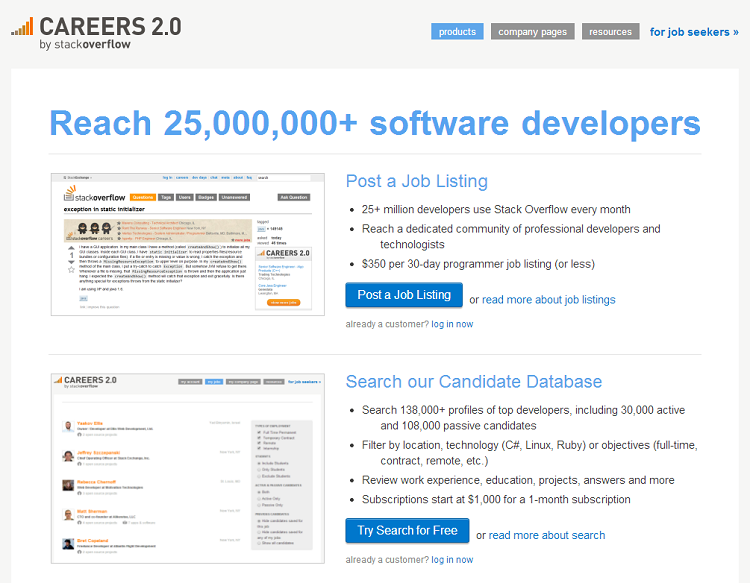 Stack-Overflow
Stack Overflow is a platform where developers not just get good projects (full time or part-time) but also get to learn new trends, share their knowledge & experience and build careers. This platform is a bit strict and entertains only by serious employers.
It charges $2,499 annually. Due to the high rates, organizations with the small budget do not prefer Stack Overflow. However, since they charge higher as compared to others, they are known to offer only best for industry developers.
5. Toptal: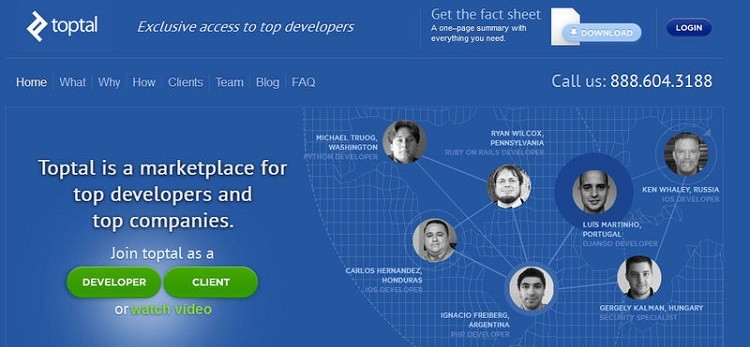 Toptal
Totpal is similar to Stack Overflow. They have a pre-screening criterion which is very tough. Totpal is known to deliver "the top 3% of freelance talent". Toptal covers all development areas, not just CodeIgniter. Recruiters need to deposit an amount of $500, which can be applied to the first bill when a recruiter finds a suitable CodeIgniter developer. Some famous names toptal has worked with are Airbnb, HP, J.P. Morgan, and Zendesk.
List of Top CodeIgniter Development Companies
1. The Ninehertz-
If you are looking for a world-class CodeIgniter development service, The Ninehertz is the perfect place for you. They offer the customized solutions for your website. As the top CodeIgniter development company, The Ninehertz has all the latest tools and technologies that are regularly updated. It offers amazing features.
Hire CodeIgniter developers to get:-
Following international standards
A dedicated in-house team of certified developers
Result-oriented development strategies
Implementation of the latest technologies
Weekly client meetings via mail or skype
On-Time Delivery
50% reduced the cost of web app development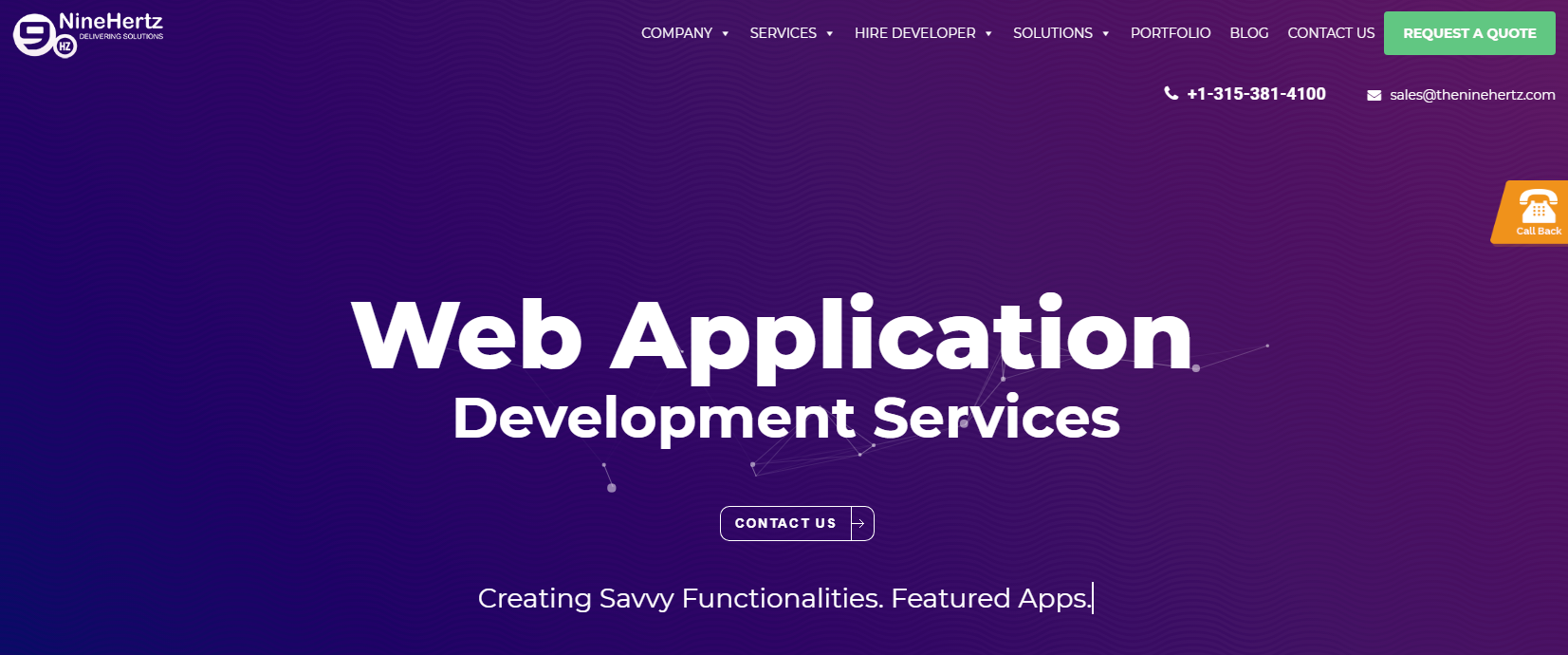 The NineHertz
2. Hidden Brains-
Hidden Brains offers top class CodeIgniter developers. They offer skilled CodeIgniter developers part-time as well as the full-time and hourly basis. These developers have the extensive background in CodeIgniter web application development. They also offer migration and integration services.
Since the company offers a team of CodeIgniter developers, you get complete control over your team of talented and reliable developers. It also offers comprehensive reporting of project status.
They offer:
Creative approach
Versatility
Building a wide range of CodeIgniter development solutions
24 into 7 support services
3. Logic Spice –
Logic Spice is one of the most promising website development and mobile app development companies in India. It has hired best developers and designers who are aware of all the latest trends in the market and also follow them. It has a dedicated team of CodeIgniter programmers who have extensive knowledge in MVC pattern.
They are known to offer highly effective and quality solution for your PHP development needs. Logic Spice's CodeIgniter developers have an innovative and creative approach in CodeIgniter. They offer:
Quality solutions
Quick & Agile
Cost Effective Solution
Varied Industry Experience
Transparency with client
4. Value Coders-
These CodeIgniter developers of Value coders have strong experience and command over CodeIgniter and deliver robust web apps. The developers of Value Coders have built Codeigniter based custom CMS and Frameworks. They use the MVC architecture for that purpose. Hire CodeIgniter developers to get:
100% money back guarantee
Non-disclosure agreement
On time delivery
Better ROI
Steps to hiring CodeIgniter developer or companies
Find developers or development companies from reliable sources. The sources mentioned above in this article are all reliable and can be trusted. Do not go for sources that are not so famous as they might be fraud.
Ask for the portfolio. It is important to check previous work and projects to get an idea of what kind of work the developer has carried out. Also, cross-check the portfolio. Some developers or CodeIgniter development companies might display a fake experience.
Ask them to give a sample. Many times it happens that the company is new or developer is fresher. Now how to judge them? Simply ask them to give a sample work. Pay for that sample and then you can analyze the work done.

Hire CodeIgniter developer

who is certified for the job. Be it freelancer or a company, always check if they have required certifications or not.
Communication is very essential. The project head or company management must be in touch with the developers to get regular updates. Always ask for monthly reports. These reports have all the details about the work done in that particular month. This is a good way to keep an eye on the project and ask them to increase development speed if needed.
Conclusion
It is important to hire the best CodeIgniter developers to deliver best in the class web app for end users. Since CodeIgniter is easy to use a framework, there are plenty of CodeIgniter developers in the market. Follow the above steps to get hire CodeIgniter developer.
If you are searching for a professional web development company that excels best in CodeIgniter web services, then you can get in touch with us.
Do you have a business? Have you built a website for your business? If not, then start building it as soon as possible. Any business without a professional website is considered unprofessional. Having a website brings in many benefits such as branding, direct marketing, offering information for 24 hours a day, a source of better communication, online presence, digital marketing, etc.
In this digital era, digital marketing is what everyone is chasing. For this purpose, businesses need to have a formal website. In the website, companies can display specific important information like the home page, about us page, services page, company history page, contact us page, terms and policy page, etc.
What is PHP?
PHP is one of the most preferred programming languages known for web development. Just like Java is used mostly for mobile application development; similarly, PHP is used for website development. Other languages are .Net, HTML, etc.
PHP has many advanced features and is easy to understand for new website developers. Rasmus Lerdorf created it in 1994. PHP originally stood for Personal Home Page. It is the most widely used, open source scripting language and PHP scripts are executed on the server.
Benefits of using PHP for website development:
It is free to download and use
Open source
PHP can encrypt data
It can restrict users to access some pages of your website
Well organized programming language
PHP can be easily embedded into HTML code
Your website can handle heavy traffic with ease if developed in PHP
Where to find the best PHP developers for web development?
PHP being one of the most preferred web development languages, there are thousands of PHP development companies in the world. Also, plenty of freelance PHP developers are present in the market. Now if you want to hire PHP developer, where to find them is not a question. However, the question is where to find the best PHP developers for your website.
5 sources to find and hire PHP developers
1. Toptal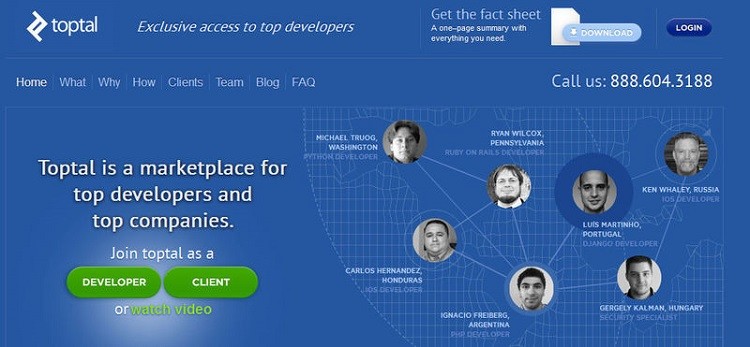 Toptal
Toptal is a place that delivers you the top best 3% of freelance developers. It is not restrict to PHP and has developers from multiple specialties. Since toptal claims in offering best developers, their selection criteria is very tough to score. They have a comprehensive vetting process.
2. Hired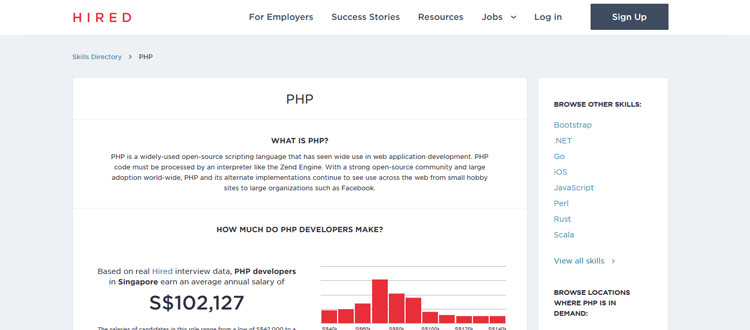 Hired
Hired is for software professionals like developers, designers, testers. Lets you find custom matches through their different pipeline. You can search for clients using a unique search algorithm and request interviews with candidates. Most of the candidates on Hired are having 2 years or more than 2 years of experience. Hence you can get professional PHP developers here.
3. We Work Remotely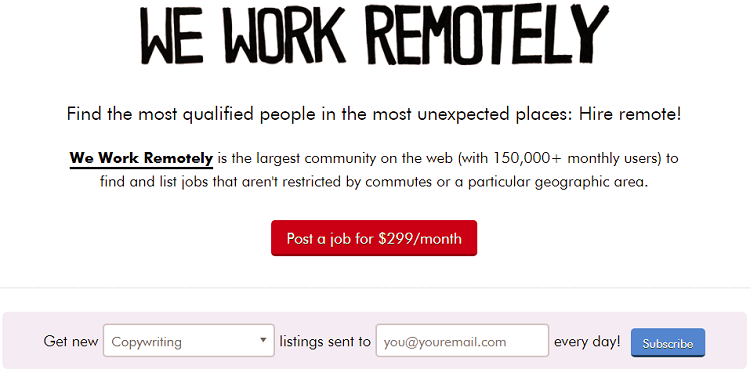 We Work Remotely
In today's world, having a remote team that works from home saves you much money by eliminating infrastructure cost, devices cost. There are plenty of good PHP developers present on We Work Remotely. To post a job on We Work Remotely, you need to pay 299 US dollars per month. Yes, it is a bit expensive, and hence you can avoid non-serious candidates.
4. Authentic Jobs
Authentic Jobs is a place where companies can get leading web, design, and creative talent. Php development involves creative and technical aspects; Authentic Jobs is a great place to find professional PHP developers.
5. Smashing Jobs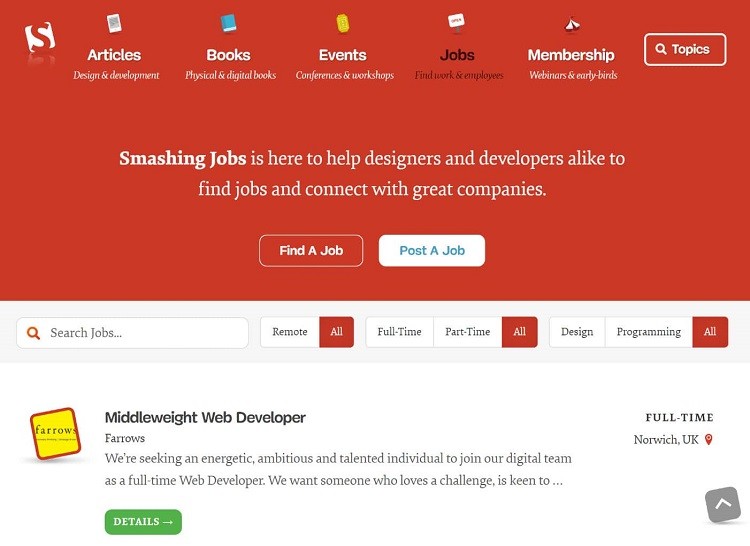 Smashing Jobs
Smashing Jobs is a paid service. If you want to post a job for PHP development here, it will cost it $225 for listing full-time positions and $75 for freelance. Hence you can expect a professional approach only. It is also known as Smashing magazine since the primary function of this website is to publish articles related to technologies. Smashing jobs have 2 million monthly unique visitors.
PHP service provider companies
When companies are not looking for individual PHP developers and are in a search of well-established PHP development companies, above options might not be helpful.
The Ninehertz
The Ninehertz is a web development company based in India. It has dedicated and experienced PHP developers as well as designers. The Ninehertz offers data-driven PHP web development projects and real-time assistance.
The skilled team of PHP developers from The Ninehertz are known for delivering high-quality websites with higher user retention and less bounce rate.
Dedicated Team of Developers
Flexible and Effective Methodology
Latest Technologies and Tools
Quality Assurance
Result-Driven Solutions
PHP/ MySQL Development
High Engagement Rate
Quick Response to Queries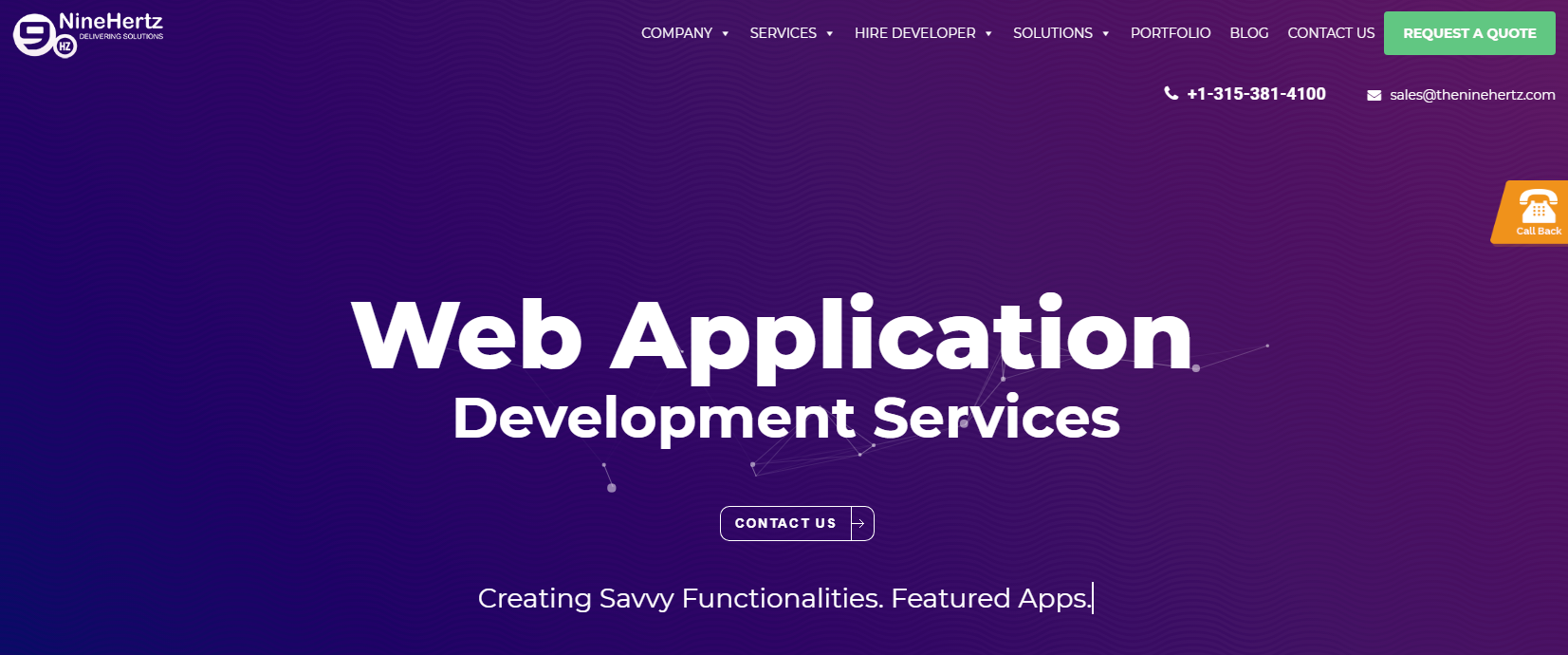 The NineHertz
WebClues Infotech
WebClues Infotech is one of the best Web Design, Web Development. It is a top PHP improvement organization in India. They offer PHP application advancement. WebClues has top-notch and skilled developers, designers and develops innovative web solutions. The talented designers understand the persona of the target audience and generate traffic.
PixelCrayons
PixelCrayons is a 14 years old PHP development company and has 4600+ clients. It serves globally, and the team has an excellent expert PHP development team with skilled designers and testers.
The team first understand the requirements and offers them the solution according to their requirements. This methodology of Pixel Crayons makes it more reliable and an excellent option to choose.
Hyperlink Infosystem
Hyperlink Infosystem is another good PHP development company in India around the world. Though it has only 5 years of experience in PHP development, it has an experienced PHP team. They develop websites, software, applications, web apps, etc. It has worked on more than 1000 projects to date.
How to hire PHP developer or PHP development companies (4 steps)
Step1- Deciding on the medium of hiring
It is essential to decide the source of hiring. Companies must decide what do they want. For instance, do you want freelance developers or PHP development companies? If there is a small part of coding, you can go for freelance developers. If the project is enormous and requires a professional approach, then hiring a PHP web development company is a good option.
Step2- Check rating, reviews, and portfolio
Be it a freelance PHP developer or a PHP development company, checking previous work, reviews and analyzing those websites is very important. This gives a brief idea of what style of work can be done, and you can decide whether to go forward or not.
Step3- Fix the price
It is essential to fix price. Many times, companies can go with a fixed price option. In this criteria, a fixed amount is set for the whole project. Another option is the hourly prices. In this criteria, developers are paid depending on the number of hours spent by them on your project.
Step4- Communicate
Whatever are the expectations for the design and development part, companies must specify them explicitly to the development teams to avoid any confusions. Communicating regularly will help developers work efficiently and without any conflicts.
Conclusion
PHP is very famous for web development. With extraordinary features of PHP, it is the most favorite programming language. There are thousands of institutes that are training young people in PHP. Having a website is essential. Every small to large business has websites, and it indicates professionalism. Websites contain all the necessary information which can be sought by any customer.
There are plenty of PHP development and design companies. Many PHP developers are actively seeking good opportunities. Similarly, companies are looking for best PHP developers too.
If you are searching for a professional PHP development company that excels best in the top web services, then you can get in touch with us.
Apple will launch the iOS 12 officially for the users later this year. But, the users can download and use its public beta version. Apple is trying to make its OS reliable and competitive with the Android P operating system of another famous giant in the market, Google. With the new release of the iOS 12, users will get new features. Apple has made it compatible with all the devices that are running on the iOS 11. The iOS 12 Public Beta 3 will tend to launch the apps 40 percent faster. Moreover, with this new release, users will be able to know how frequently they are using their iPhone. Besides this, users will get a smarter version of the Siri.
The features of the iOS 12 Public Beta 3
1. 
Compatible Devices
The new iOS 12 Public Beta is compatible with all the devices running on iOS 11. What are the other devices on which iOS 12 Beta is compatible?
iPhones
The iOS 12 Public Beta is compatible with the following versions of iPhones:
iPhone X

iPhone 8 and 

iPhone 8 Plus

iPhone 7 and 

iPhone 7 Plus

iPhone 6s and iPhone 6s Plus

iPhone 6 and iPhone 6 Plus

iPhone SE

iPhone 5s.
iPads
The iOS 12 Public Beta is compatible with the following versions of iPads:
12.9-inch iPad Pro 2nd and 1st generation

10.5-inch iPad Pro

9.7-inch iPad Pro

9.6-inch iPad

iPad Air 2 and iPad Air

iPad 5th generation

iPad mini 4, iPad mini 3, and iPad mini 2.
Talking about the iPod, iOS 12 Public Beta is compatible with iPod touch 6th generation.
2. 
Performance
According to the Apple, this new update will double the performance of the iOS. The apps will launch 40 percent faster.
3. 
Measure App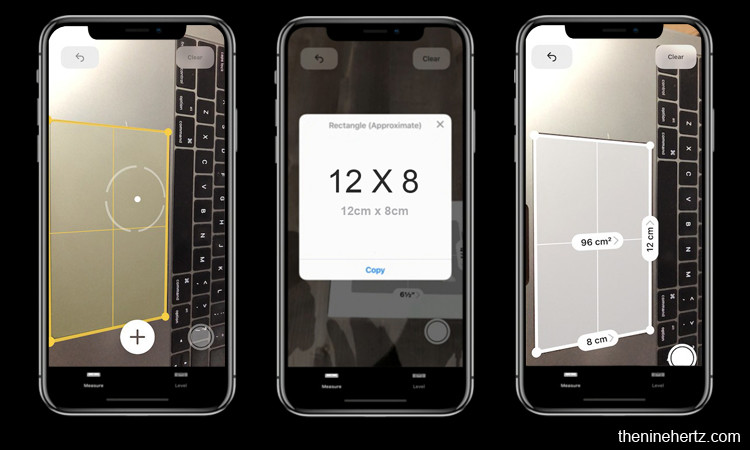 Apple released a new measurement app. It is an AR measurement tool which can measure and detect the real world objects. The app features two tabs – measure and level. It also comes with a camera view which lets users tap, drag a line, and measure.
4. 
ARKit 2
Apple is updating ARKit with some new abilities such as face tracking, realistic rendering, 3D object detection, persistent experiences, and shared experiences. The shared experiences feature lets users share their AR experience on various iPhones.
Read More: Apple Adds New Features in the Update of Augmented Reality iOS 12
5. 
Photos App
iOS 12 features a smarter photos app. To fight with its closest competitor, Google, Apple is adding to add new features in Apple Photos. The Apple Photos recognizes photos by event and indexes them accordingly. It lets users search by "an event". Searching by event also features some other smart suggestions. These intelligent suggestions include filtering by people, places, and relevant dates. If the users search via Siri, they will find this feature more comfortable.
Besides this, Apple has also upgraded the iOS 12 photos search capabilities. Users can use multiple search terms at a time. It is the issue of iOS 11 which has been solved with the new iOS 12.
Moreover, a new tab is also coming to the Apple Photos app. Apple named it "For You". It comes with the personalized suggestions about how to improve and share our pictures. It has a section named "On This Day" which comes with existing memories, looping Live Photos, Portrait photos, and more. Apart from this, the For You tab will also suggest the users try the editing tools.
6. 
Apple News
Apple will be going to improve the Apple News by adding a new "Browse" tab to it.
7. 
Voice Memos
The Voice Memos are coming to the iPad and Mac. Apple has entirely rebuilt the Voice Memos. Apple said that the iCloud support would also be available soon. It lets users sync their recordings.
8. 
Apple Stocks
Apple has been rebuilt the Apple Stocks. The new Apple Stock app has the Apple News. It lets users see the latest news while checking out their investment portfolio. Apple said that the Stocks are coming to iPad soon.
9. 
Grouped FaceTime calls
With this new Grouped FaceTime feature, users will be able to make video calls with up to 32 people.
10. 
Apple Books
Apple is going to add a new feature to the Apple Books. A new "Reading Now" section in the Apple Books will show users where they were left off.
11.
Notifications
Apple is going to provide its users with more control over the notifications.
Apple is going to add a new "Do Not Disturb Bedtime" feature. It will hide the notifications on the device's lock screen at night. If the users "hard press" this function, they can easily see the time limit for it. Moreover, if the users "press in" to a notification, they will see some options such as "Send to notifications center".
Users will also be able to customize the notifications from the lock screen.
Read More: Apple's iOS 12 Notifications update Comes as a relief to users
12. 
Screentime
The new iOS 12 will show users how much time they are using their phone. Users can view a weekly activity summary with a graph. The graph will show them how much time they are spending on their phone. In addition to this, users will also be able to view the usage time of each app, how often they unlock their phone, etc. Also, the iOS 12 will also show users which app serves up the most notifications. According to the Apple, it will also be possible for the users to limit the usage time for each app per day. For their children, they can set the "App Allowances".
Read More: Apple iOS 12 Screen Time Feature – All You Need Know
13. 
Siri Shortcuts
Every iOS app developer at Apple is working hard to improve customers' experience. Apple has made Siri smarter than before. Saying just "I lost my keys", Siri will understand that you want to ring your Tile Tracker.
Apart from this, Siri can now translate over 40 language pairs. Apple is also going to improve the food and celebrity facts for Siri. Now, users will get smarter search results for food knowledge and celebrity facts.
14. 
Animoji and Memoji
Apple will be going to update the Animoji. The new update of Animoji will support the "Tongue Detection". Memoji is a new thing. According to the Apple, Memoji is a customizable mask that can look like you – or the real you. Memoji builder lets you select the select your skin color, hair, etc.
Conclusion
Due to improvements in the technology, users' demands are continuously raising. Hence, to meet the needs of the users, Apple releases new updates every year. Updates are also necessary to reduce the increasing security threats. Users want some new features with the release of every new update. With the release of each update, Apple tries to increase the customers' experience. It is what the iOS app development companies are considering.
The way AI gathers knowledge and learn is similar to the user experience. AI interpret the data and predict the human behavior so does the UX. It also understands human behavior to analyze the next action by the individual. In the recent times, AI is extensively enhancing the way the user interacts with a device.
For example, Amazon's Alexa, Siri, and self-driving cars are a few examples where AI has proven its worth in adding advanced features to interact with the machines. Also, Amazon's Mechanical Turk allows developers to build human intelligence into their applications. Another example where AI is playing a significant role is Google's Captcha, to minimize the bots intervention.
AI is taking a step ahead and paving the path for the UX to enhance the quality of services and products. AI along with predictive analytics is aiming to find what a user needs or how a user action in a situation.
 "A year spent in artificial intelligence is enough to make one believe in God." – Alan Perlis, Computer Scientist
How is AI impacting user experience?
Recently, there were many updates in the market where AI has played a significant role. For example, Google Translate uses AI for enhancing the delicate linguistic nuances. With this advancement, the produced result of translations is accurately precise.
Furthermore, this technology has proven to be a breakthrough for the language barriers. As combining the power of Google translation with the hardware, we get Google's Pixel Bud headphones. The technology is going to translate the words and feed directly into the ears directly. The world and its people come closer as they can communicate freely without any language barriers. AI is currently being deployed into many digital designing to enhance the user experience.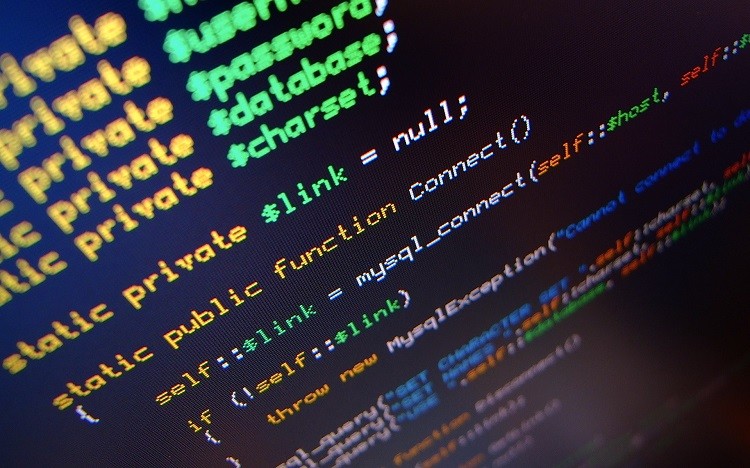 Below are the examples of how AI impact UX designing.
Chatbots:
Chatbots are present since 2013, but now with the help of the AI, chatbots have become more sophisticated than ever before. Using AI, chatbots have become more intelligent in dealing with complicated tasks. Rather than using scripted dialogues to answer back to the users, chatbots can answer to the real-time users' queries.
TheGrid.io:
Now user can quickly design their website without any or minimal knowledge of coding with help of TheGrid.io. By collaboration of Molly and TheGrid, now users with no sense of coding can quickly build their website with high optimization and great design as AI is being incorporated in the web builder.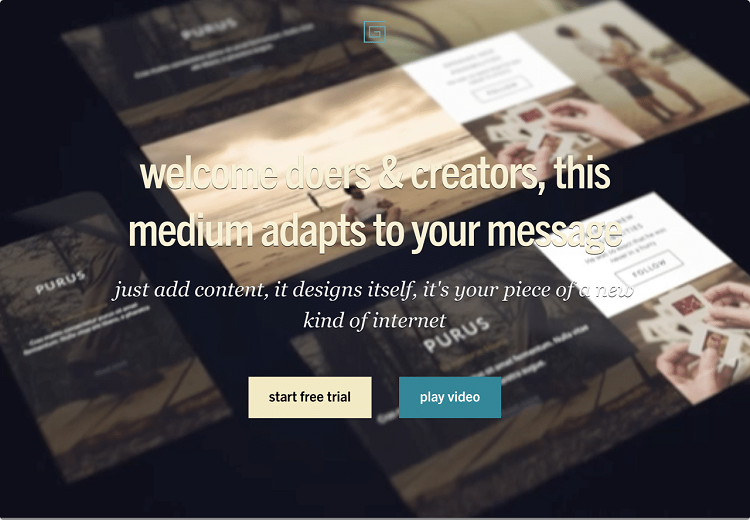 What AI holds For the UX design in the future?
In the recent times, the big fishes of the IT industries like Google, Microsoft, and Amazon have unlocked various potentials of the AI. They are innovating AI on a faster pace and also enhancing the user experiences.
Soon, we are going to see a new age of interface, i.e., No Interface. According to the author, Golden Krishna, a designer at Google, wrote in his book  The Best Interface is No Interface that soon we will be witnessing a new interface that is "no interface." Eliminating physical screens will solve the problem of distraction from the usual work of the user. Thus, with the help of AI researchers are working to develop no interface technology. Screen-less innovation will provide users with secure and dematerialize products.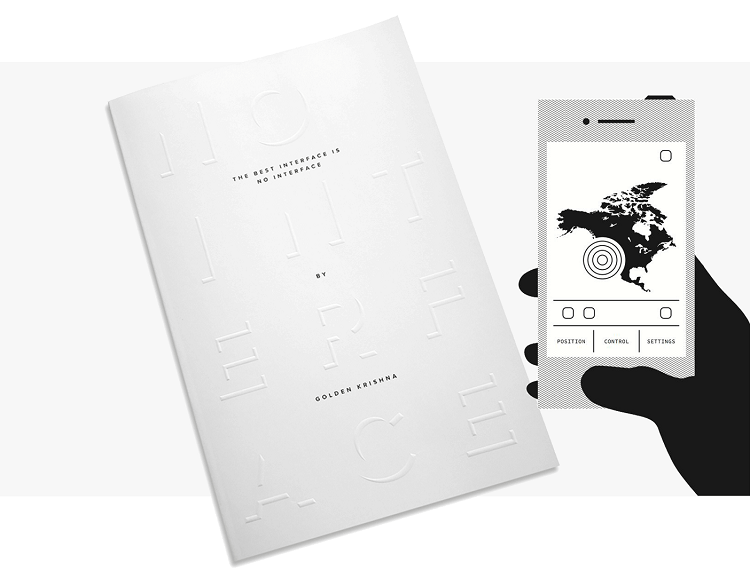 People considerably recognize and accepts the value of AI in the UX sector. The gradual increase in the number of users of AI shows that in the coming years' businesses will use AI for enhancing brand experience.
UX designers will get some relief from the high level of data analysis where data comes in large chunks of information. AI can help UX designer or experts to cut down the analysis time as they accumulate and assimilate data quickly and more efficiently.
Imagination has no limits, and AI allows you to dream, imagine and then to change that dream to real-time operation.
Going deep and exploring the potential of AI, we can assure that AI has the power to create an advance personalized messaging system– 'audience of one.' An entirely personalize messaging system which learns from the previous activities and preferences of the user. In the future, the user will expect to get only personalize messages according to their interest and problems.
Also, Google's Feature snippet is a successful example of AI impacting user experience. A piece of information is selected by the algorithm and displayed on the top of the page. Hence, increasing the user experience and also benefiting the businesses to increase the engagement rates and sales.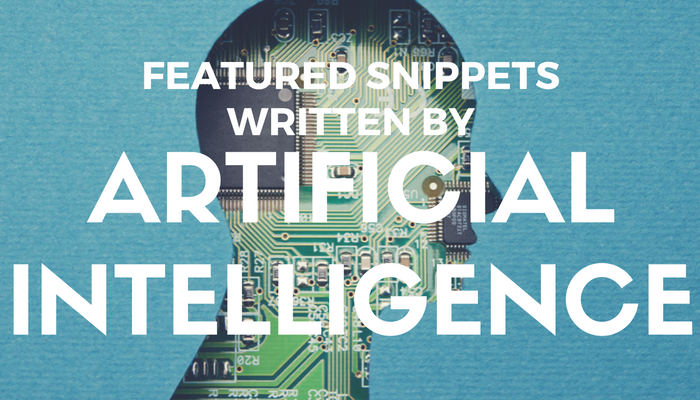 Thus, it becomes essential for the businesses to design the content structure in a way that it gets selected for the featured content. Furthermore, it is crucial that app development companies pay extra attention to designing of the product by using the latest emerging technologies. Because your audience should like your product and services.
Will Artificial Intelligence take away UX designers job?
The answer to this question is a straight NO. The reason is as simple as the answer; AI is still far from the perfection stage. Although, AI is capable enough to provide personalized solutions but can't offer customer service, which is preferred by the consumers. Machines can learn from experience, but still, they are incapable of thinking on their own. The evolution of AI is to help and assists people with their tasks to enhance their efficiency and productivity.
Moreover, AI is in the learning stage. It is inefficient to handle the complex tasks; thus, they still can't replace the human UX designers. However, AI is helping UX designers by saving their time and efforts, assisting them in managing customer service, and many more.
Read More: How are Brands using Artificial Intelligence | Infographic
For example, Netflix uses the power of AI for content localization. For banner placement in different languages, designers use a specific layout that is already designed by robots.
Also, Airbnb is using AI for real-time conversion of paper sketches into codes.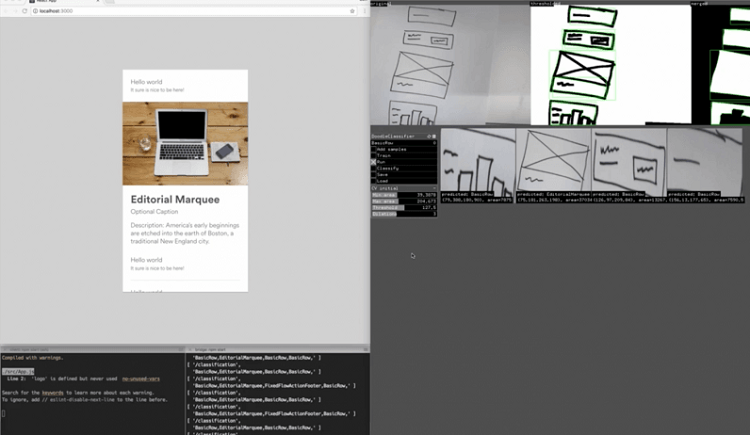 "The time required to test an idea should be zero. We believe that, within the next few years, emerging technology will allow teams to design new products in an expressive and intuitive way. While simultaneously eliminating hurdles from the product development process." — Benjamin Wilkins, Airbnb
Conclusion
AI can empower user experience in the future as it holds tremendous potential in it. It is the right time for the UX design service providers to explore the hidden potentials of AI.
From the above article, we can depict that, AI and UX together have limitless opportunities and potential to impress the users. Thus, it is the responsibilities of the businesses and innovative minds to use AI to enhance the technologies and user experience capabilities.
If you are searching for a professional Web App Design Company that excels best in the top UX Design services, then you can hire UX designer from The NineHertz
The 21st century is the age where all the devices that we use are connected to an invisible web. This connectivity enhances the ease of use of those devices. As long as devices are able to communicate within themselves, their functionality increases to a manifold. This idea is the Internet of Things or IoT is all about.
We see nowadays that cars, homes, and offices are all connected together to form an interface for the user. Data scientists are of the opinion that by 2020, the total number of IoT devices will be thrice as much as the population of the entire world. That speaks for its popularity and its relevance. With an increased number of connected devices, the number of IoT developers are also on the rise.
Things to remember when becoming an IoT developer
Here, we put forward some of the things that matter the most if you are developing an application for the Internet of Things. There are a few factors taken into consideration. Let's have a quick glance at these:
1. Understanding the importance of sensors
Be it a self-driven Tesla or an automatic floor washer, sensors are everywhere. You should have a deep understanding and insight of these sensors. Knowledge about the mechanism of how they work and what their architecture is like is critical.
IOT developers also have to have immense depth and information about wireless communication systems and embedded logic. They should be effectively able to understand what triggers the functionality of what. Mostly, Computer Science and Electrical Engineering students are most preferred for this job.
But, that doesn't mean normal people cannot afford to learn IOT. There are a whole lot of institutes that offer in-depth courses on sensor development for students from all backgrounds. You can also find lots of kits of sensors and wireless devices with which you can effectively learn on your own.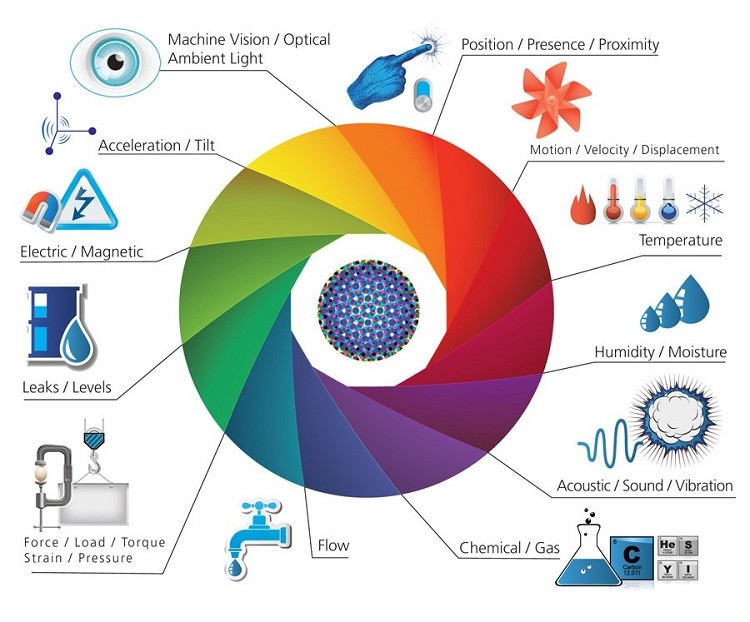 2. UI is important
UX is a vital part of any IOT product. That is because it is the only medium with which the machines are able to interact with the user. A normal user won't be able to make out the myriad complexities in the system. The user interface should be able to guide him if anything goes wrong.
Even if it is the first time for a user, the UI should be fluid and lucid enough to guide him through everything. Even the most advanced devices cannot gain ground if an advanced UI is not leveraged.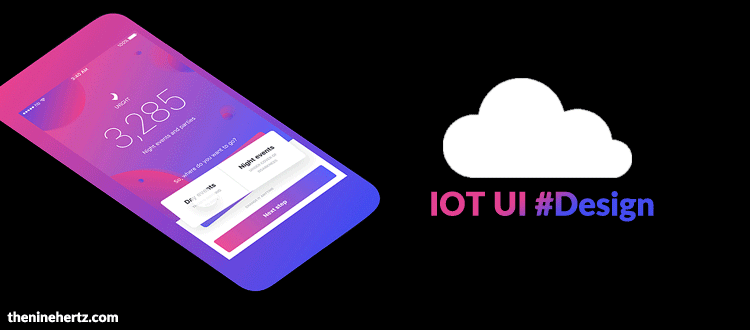 3. Learning JavaScript or Python
Most IoT devices are programmed with the help of advanced and effective languages like JavaScript or Python. So, it is a good idea to start off with in-depth skills of these programming platforms. A web-based language like JavaScript is ideal for the backend. Being the event-centric language that JavaSript is, it is one of the best to receive reacts from devices. In the coding department, Python is quite unmatched.
Read More: What Is The Internet Of Things? | IoT Infographic
4. Importance of Raspberry Pi
It is never a hard and first rule that only Computer Science students can become IoT developers. While they really have an advantage, normal people can also very well start off with IoT. Researchers are of the opinion that miniature computers like Raspberry Pi and Particle Photons have immense potential. Newbies can use them to understand how hardware work in correlation with software.
It can also be understood of how software is responsible for giving life to the thousands of circuits that are embedded in a system. Developers need to understand that connected devices are not so powerful when it comes to their raw CPU performance. So, test your product on a small-scale device like Raspberry Pi. This can give you enough idea of how it is going to perform on a broader platform.
5. Think about Mobile
Smartphones and smartwatches are seeing an exponential curve regarding their functionality over time. The technology you are going to build must consume less power while still delivering strong performance. You have to master skills related to mobile technology.
6. Cost
Cost is an important area of any project. If you want to be an IoT developer, you should maintain the least amount of expenses for your work. In the IoT space, everything is not cheap as a lot of technologies are implanted to make things work. Still, you have to strike a balance between cost and efficiency.
7. Hardware
The 'Things' part of IoT is mostly hardware. You need to have good hardware skills and you have to keep certain parameters of the hardware in mind. How the hardware reacts to environmental conditions is an important part of your planning. You also need to have a keen eye on how much data is incoming and outgoing.
8. Machine Learning and AI
Machine learning has become one of the major parts of IoT. It is by machine learning that the devices can put forward themselves as a complete model. In this model, no devices segregate them from one another. IoT demands cognitive computing techniques drawn from data mining, modeling, statistics, machine learning and also AI. The developer should have a keen knowledge on these and leverage his skills for examining the data.
9. Top notch skills
You should make sure that your skills are cutting edge. Technologies are changing every day. If you are not able to get hold of the skills in current technology, you won't be able to cope up with technologies of the future. Sensors will change, computers will behave differently and the world would need advancements in IoT.
10. Finding a community
It is important for developers to collaborate. A whole lot of new and young software developers often fail because of the lack of proper exposure. Don't be one of them. Join a developer community where you can freely talk about your product to entrepreneurs and inventors. Share your ideas and follow their suggestions.
If you are searching for a professional IoT App Development Company that excels best in the top IoT strategies, then you can get in touch with us.
We live in a world that is dominated by technology. The things we see, the work we do, the way we interact with the things around us, are all impacted by technology. On one hand, where this huge inheritance of innovation is making lives more convenient, it is also opening up to a higher level of clutter amongst organizations that revolve their businesses around these technologies.
The most recent innovation that is sweeping every industry off its feet is Artificial Intelligence. While it has a been a while since AI made its arrival; it is now that every industry is actually embracing its potential.
Amongst all, the one industry that has one of the most customer-centric workings is of E-Commerce. Many e-commerce businesses have already inculcated Artificial Intelligence in their organizations and are catering better results.
In this blog, we have covered the influence of AI on e-commerce businesses, and the different ways in which organizations use it.
Defining the Concept of Artificial Intelligence
Artificial Intelligence demonstrates the machines that are intelligent and capable enough to perform tasks and function on their own. The machines that assimilate AI are designed in a way that they can think and behave like a human.
This capability has given a rise to businesses in choosing to integrate with Artificial Intelligence, in order to enhance their overall efficiency and productivity. Over the years, the market for AI has seen a tremendous rise; in 2016, the global market of AI was approximately worth 3,221 billion US dollars. As of 2025, it will reach approximately 89,847 billion US dollars.
Artificial Intelligence Impacting E-Commerce
The current scenario of the market where AI is bringing forth a lot of opportunities, being innovative is the key to success. The importance that this technology is getting has edged marketers to integrate AI into their business.
Following are some of the most common techniques in which app development companies are making use of AI.
Using Chatbots:
Over the years, there has been a rapid shift in the focus of businesses in regard to the users. Initially, it stood at catering to a bigger market, it has now come to generating a great experience of the users. Many retailers have taken a better understanding of Artificial Intelligence and are incorporating techniques like Chatbots to improve the experience of users.
Now, what exactly is a Chatbot? In the most basic terms, a bot is a computer program that has been developed in a way that it indulges in conversations with the users in a completely human-like manner.
Big brands like H&M, Amazon & Walmart completely depend on chatbots for answering to the queries of the customers. Because the bots answer in a very conversational way (even though they are supposed to be mechanical), they have been gaining a lot of popularity. So much, that when a user talks to the bot, it creates an illusion that a human is answering the queries! Also, bots give very instant responses, eliminating the chances of users having to wait for a long period of time.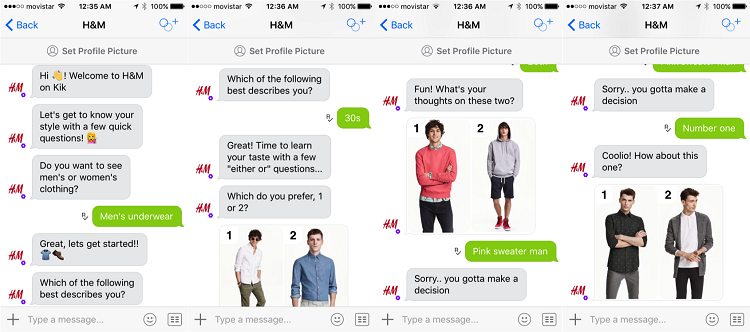 Chatbots are connected with Artificial Intelligence and are hence trained to answer questions in the most relevant manner. It understands and learns from the interactions it has with users, stores them and uses them to give answers in the future.
The best part about bots is that it is not only improving the experience of users on the app, it is also increasing the productivity of the organization. Bots are efficiently saving the time of the employee who otherwise would have been delegated to respond to these queries of users!
Read More: Are Chatbots really the Future of Web Development?
Managing the inventory in organizations:
The constant pain that employees face is keeping a track of everything in an organization. Be it as small as a pin, you will have to keep the inventory up to date. The predictive nature of Artificial Intelligence has taken care of managing the inventory!
Based on the working of AI, it collects and analyses the important factors that drive the demand for major requirements in the market, predicts what their future demands would be, and that gives the organizations a benefit in knowing their inventory needs!
Easier customer searches:
If we look at it from the perspective of the users, it is very difficult to find the exact thing that you are looking for. Of course, users can spend hours on search engines trying to find what they are looking for, but the chances of coming across that exact thing are slight.
Thanks to the tech-friendly world we are living in, Artificial Intelligence has the perfect solution for this! AI assists the customers in finding what they were looking for in a much more natural way.
Take for instance, in the app Go Find, you can take a picture of whatever you like. The app will bring similar looking results from its stores.
The Echo Look by Amazon uses a camera integrated with Artificial Intelligence. It gives recommendations about what looks best on the user!
The whole concept of AI is eliminating the need for typing search words to look for something. It is now shifting to using visuals to complete that task, making the process more interesting.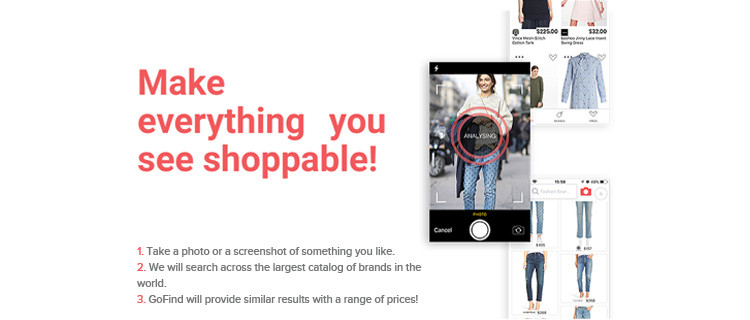 Create an interactive sales process:
Given the high level of competition in every domain today, it is pretty difficult to reach out to the customers and offer them the most appropriate services. Which is why the integration of Artificial Intelligence in managing the customers' time efficiently. It understands the choices of the users before providing any customized solutions.
Also, it deploys the time of the users only in the areas required. It also ensures that they don't see any inappropriate products. For instance, The North Face uses "IBM Watson". It asks the users choice related questions like "Where will you be using the jacket?". Based on the answers, it brings forth the most relevant products.
Channeling a new level of personalization:
Regardless of who the user is or what they want, they would want a personalized experience on the app. Rather than generalizing the needs of the users, the algorithms of Artificial Intelligence can be utilized to cater the personalized content for the users. That would give them a better and optimized experience.
This can be illustrated by an example; suppose a user is browsing for an superheroes tee on a website from their laptop. Now, they can receive advertisements about any offers or sales related to that search when they open any social media platform (eg. Facebook, Instagram) from their mobile phone as well.
Virtual assistants:
Being a part of the tech world has accustomed us to expect a higher level of convenience with every new technology that envelopes us. The concept of Virtual Assistants like Siri & Alexa has opened up new opportunities for the users.
They are already impacting the way users do their purchasing. By helping out in practically every task that users perform on a website or app, virtual assistants have made e-commerce a successful domain.
Right from navigating the users from one location on the app to another, to finding something for them, to placing their order, the integration of virtual assistants has reached the next level!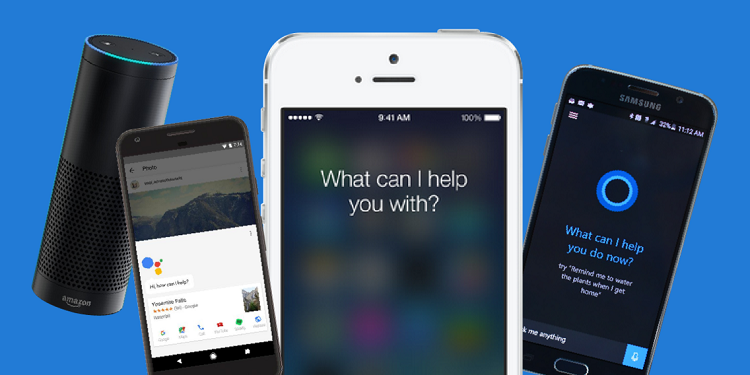 Biggest Brands using Artificial Intelligence
Quite often, we stumble upon engaging with brands that are revolving their entire businesses around the domain of Artificial Intelligence. One of the primary reasons why they are succeeding today is because of their inclination towards this innovation!
Check out some of the biggest e-commerce brands that integrated with Artificial Intelligence.
Amazon: Amazon is probably the biggest name whose sales have reached the sky because of indulging in AI. Alexa, which is Amazon's cloud-based voice service, customers can interact with the technology that they use every day.
Other than this, Amazon also introduced "Amazon Go". It is a tech-based shopping store. Customers can enjoy their shopping experience simply by using the Amazon Go app when they get into the store.
Alibaba: Alibaba launched Tmall Genie; it performs tasks like controlling the smart home devices, checking the weather, or monitoring the user's daily routine schedule. Alibaba also possesses its own chatbot, Ali Xiaomi (Ali Assistant) that answers both written and spoken queries.
eBay: eBay is one of the first companies to step in the e-commerce business. It is now integrating with AI to have an edge over competitors! eBay uses its bot, eBay Shopbot, which users can access through Facebook Messenger. The bot works as an assistant and assists users in performing tasks on the app.
Conclusion
There is no doubt in understanding that every facet of Artificial Intelligence is empowering the way e-commerce businesses are functioning. AI is no longer in its infant phase. Its scope has expanded and is envisioning to grow further in the near future.
As an enterprise, if you wish to survive in this highly competitive market, the time for investing in AI is here!
The way AI has emerged is completely changing the paradigm of how businesses manage customer service. It is both helping and transforming the interactions that take place between businesses and customers. The way things are going, this life-changing technology is set to have a greater impact on e-commerce!
With a plethora of diversified activities and information enveloping businesses and organizations from every dimension, it has become more than just a task to manage them all together. This is why data management and data integration have become so significant.
Talend is an open-source platform for integration, which provides solutions for both data integration and data management. It is a unified platform, which means that it allows the integration of Big Data, Java code and other platforms.
Also, because it is open-source, it gives the opportunity to any developer to download its source code and make use of it according to their requirements, making it more accessible. It is also future proof, stating that its architecture and data management has not been developed only by keeping the present needs in mind. This is also why Talend is being considered as the next generation leader in the cloud and big data integration software!
In this blog, we have covered everything about Talend and how it is assisting companies in managing their data, as well as the role that ETL Developers play in this sphere.
How can companies use Talend Data Integration?
Be it a Small size enterprise, or a large-sized enterprise, deploying Talend Data Enterprise Integration has and will benefit their organization in managing their information quite efficiently.
For companies that are small or medium-sized, Talend can be used in deploying this integration for business integration and data warehousing.
For companies that are large scale, other Talend products can be used for various integration use cases like Integration Cloud, Big Data Integration, MDM, Data Quality, Data Services Platform and Enterprise Service Bus.
Other than this, for enterprises that do not have unlimited integration and wish to avoid writing the custom-coded integration indulge in using the Talend's open source Open Studio. Enterprises might also use it if they are using the option with the help of which they can explore the functionality of Talend's integration.
What is the role of an ETL developer at a company?
Before diving into the role of an ETL developer at a company, let's start with the basics. Who exactly is an ETL developer? Firstly, ETL refers to Extract, Transform and Load and suggests quite explicitly the working of an ETL developer as well.
ETL is the implementation of loading data in the data warehousing environment of a business. In simpler terms, it states that you need to copy or send your data from your businesses processes and load it into the data warehouse. The reason for doing it is so that all the information is up-to-date.
Now, an ETL developer is the one who is responsible for designing the data storage system for the company. Also, they are the ones to test it before it goes live.
Now, an ETL developer is responsible for three things majorly:
Extraction of data: The developer is responsible for managing the extraction tools which extract data from the diverse data sources that the company uses. These include databases, SaaS services, mobile apps etc.
Transformation of data: The next aspect comprises of the corrections or additions. The developer needs to make a processing engine that would assure that any corrections or transformations that need to happen to remain in place. This tool would also manage all the new data that arrive later in future.
Loading of data: The final thing that the developer needs to take care of is the Loading. Completely in contrast to the first stage, this stage requires the developer to make a tool that is capable of loading the data that was initially collected and added to a data warehouse.
Even when the accomplishment of these three steps happens, the developer's job doesn't end. They must ensure that their designs run smoothly and no problem occurs.
Other than this, an ETL developer should be a highly technical person. And should focus on establishing the best infrastructure that suits the needs of data team of a company.
What are some major skills that every ETL developer should possess?
By performing the tasks of Extracting, Transforming & Loading; ETL Development can make the lives of Data teams very much easier! However, even to accomplish this goal, there are some skills that every ETL developer must have in them. Check out the following list!
Structured Query Language:

SQL is a database language that lets you access as well as manipulate databases. There are other available query languages as well. SQL happens to be the most popular one because of its benefits.

For instance, it can insert records in a database and retrieve them. It can update them and delete them. It can also execute queries against a database! Basically, every dimension of ETL can happen with SQL, hence its popularity! This is why it is vital for ETL developers to have more than just intermediate knowledge in this language.

Setting up parameters:

Being able to parameterize your ETL job gives an upper hand in efficiently saving some time. Also, using parameterization in the ETL code helps in increasing the reusability of the code. Hence, developers should be very much aware of this whole concept.

Scripting language:

The tools of ETL are sufficient enough. However, there are times when they prove inefficient in completing the requirements. This means that the developer would have to face some trouble here.

Although, if they are familiar with scripting languages like Python or Bash (or others), they can be aided from juggling with files and complications in getting permissions for their ETL!

Creativity:

It is not always necessary that as an ETL developer, you get everything that you need on a platter. Yes, it is possible that sometimes you get a Source to Target Mapping. That would be an accurate structure of what you have to do. However, the other times you might have to develop everything and create all the mappings from scratch.

Now, this would open up various possibilities and options from which you will have to choose and put your creativity in order! So, the more out-of-the-box ideas you have, the better the result would be.

Problem-solving:

ETL Development companies are very well aware of the process in which things flow. Nothing really works exactly according to what and how you plan. There are certain restrictions and timeframes that you need to follow, according to the need of your company.
Hence, the developer needs to have the ability to be able to look through that and solve problems. Also, this is where all the above-mentioned skills play a role!
Every mobile app development company has taken a breath of relief. The growth of mobile app development is undisputed. According to a survey, users spend 70% of their time on the mobile internet.  Smartphone users are increasing every day and so is their usage of internet data. Google is helping users get more friendly with smartphones and is enabling ease of surfing options.
In 2016, eMareter conducted a survey which indicated that average smartphone user spends 4.5 hours on mobiles every day. In these 4.5 hours, users spend 3.5 hours on mobile applications. That is a considerable ratio. This survey result shows how much value mobile apps get from the users.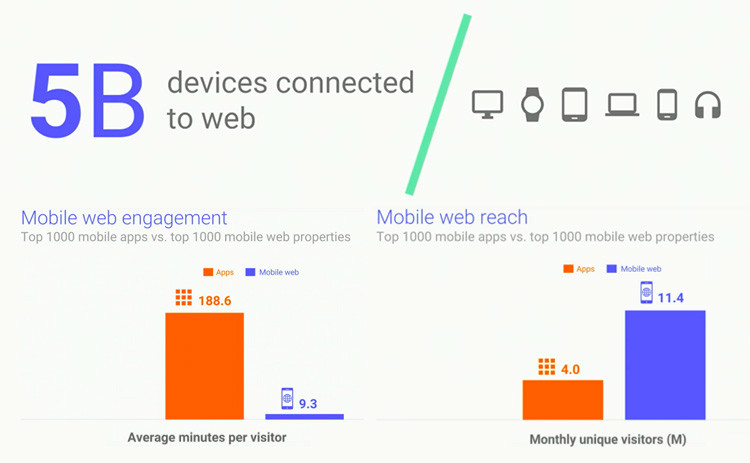 You must have heard the term "progressive web applications." Users and developers love it. Progressive web apps are sure going to shake the world of mobile app development positively. Progressive web apps are nothing but browser mobile web apps. What is the best part about native applications? They have some fantastic features like push notifications, work offline.
In comparison with native apps, mobile web applications did not have these features till now. However, thanks to progressive web apps, it is now possible. It has the latest technology, new Web APIs and also a brand new design concept.
Why there was a need for progressive web apps?
Users experience a huge difference while working on mobile apps which are native apps and working on web browser mobile apps. For instance, initially, it used to get annoying ordering something on e-commerce site Flipkart through a mobile web app. However, the experience was completely different from the native mobile app. The native mobile app was pretty easy to access and understand.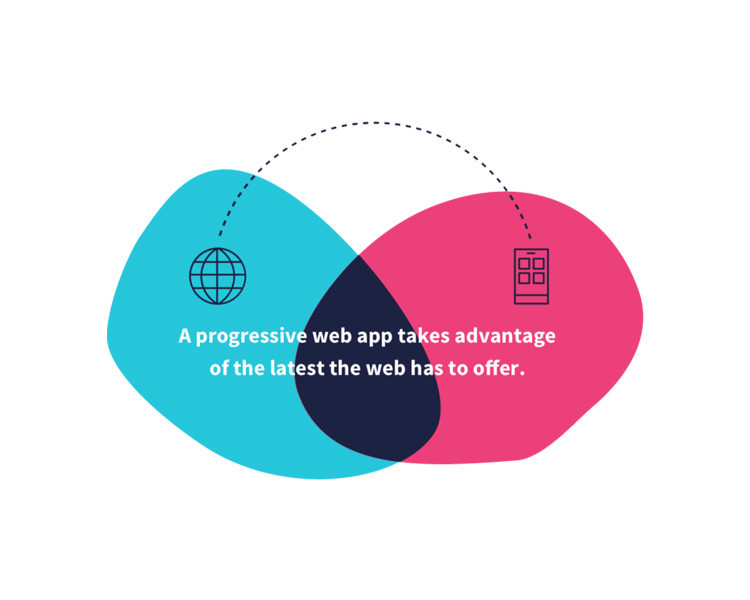 However, what about those who don't want to download your app? There might be some users who are running out of free memory. Alternatively, there might be some data usage issue. Alternatively, merely the user does not want to download the whole app to buy a single shirt!
According to some survey, people are not much satisfied with the apps available in app stores. Many apps promise to offer something extraordinary, but the user ends up in being disappointed since the app does not turn out as right as expected.
On the other hand, there a lot of mobile apps (native) which are having fully responsive websites that perform same functions with similar perfection and ease. Did you know the average size of mobile apps that we download from play store or app store is 30–200MB. Besides, the user needs to update these apps now and then.
Have you ever felt of buying new smartphone due to lack of space problem that you face often? Have you ever deleted any vital app to get some space to download another essential app?
These all are the small yet annoying problems that almost every smartphone user faces and finds no proper solution. Now let us also see problems of developers. Mobile app developers are under constant pressure of offering something unique to the end users in less time, low price, high quality, and extreme efficiency.
This all sounds hectic, and in reality, it is. Plus, the strict rules, conditions, and policies of the app store and play store are cherry on the cake that no one wants to eat! Also, the app developers need to learn all sort of languages, tools, platforms to develop a single application. Learning Java (to develop Android apps) and learning Swift (to develop iOS apps) is not good enough.
One must learn to use tools that help you develop apps; one must know how to use different platforms such as Ionic to deliver a robust mobile application. It is a time consuming and tough job to have this immense knowledge and execute it.
How to Install Progressive Web App on Home Screen?
Let's take the example of Flipkart. When you open the Flipkart URL on your mobile's browser, you will get something like this:
Once you open the browser's menu, an option of Add to Home Screen will appear.
Note: If you get a prompt as shown below, you will know that a PWA is being added to the home screen.
However, if instead of that the browser asks you to enter a name, then it is not a PWA.
Once your PWA is installed, it will appear on your home screen like this:
Just like a Native App, your PWA will also be available in the device's app screen.
Now when you open the PWA, you will notice that looks exactly like the one you saw on your web browser. The only difference is that there is no URL bar in the PWA.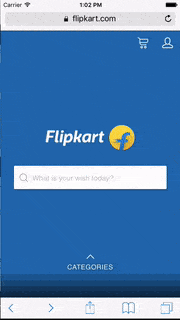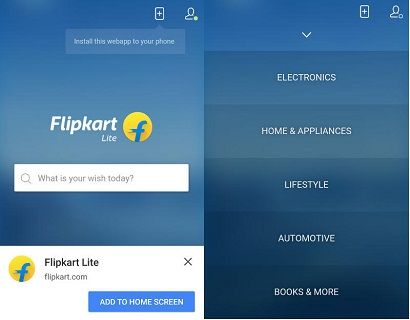 What is a progressive web app?
The founder and developer of progressive web apps are designer Frances Berriman and engineer Alex Russell. The recent survey report by Comscore suggests that 50% smartphone users in the USA do not download a single app a month. Progressive web apps are introduced to accomplish this issue.
As explained earlier, progressive web apps are going to give the experience of native apps on mobile web browsers such as Chrome, Opera.
Progressive web apps are hosted on user's servers and can be updated without any need of issuing new updates to a play store or app store. These web apps have all the native-like capabilities such as offline working, background refresh, quick loading, push notifications, and installability.
How does progressive web apps work?
The core technology of progressive web apps is Service Worker. Service Workers is a technology behind progressive apps which is extremely powerful and robust. They enable the offline functionality, content caching, push notifications, background content updating.
Service Worker is a worker script which works behind the scenes that run in response to network requests, push notifications, connectivity changes, and more. A service worker acts as a proxy, or middleware for this kind of requests. These service workers are compelling and also very difficult to understand. With lots of great features, it can be immensely confusing for web app developers to understand the working of Service Workers.
These are just like any other JavaScript file where the developer needs to write code for different events like caching, content fetching, push notifications. Service Workers are currently available on Android with Chrome 50 and not on some major mobile browsers.
Another technology used is App Shell. App Shell is a design concept that enables the app shell to load first, and content later. Design and content are cached separately. It improves the performance and usability of the app.
Do you know what app manifest is? The fun part about any mobile app is that you can take it on the home screen to use it quickly whenever required. Just the way you create a shortcut for any software in your computer system. However, how to bring shortcut of any web app on the home screen? Chrome on Android has support for web apps to install on the home screen with the help of a native install banner.
To indicate that the progressive web app is installable as an app, developers write a manifest.json file, and this file is linked to the main HTML page. Android has immediately adapted with progressive web apps and started offering support. However, iOS is yet to welcome progressive web apps completely. As we know, due to security reasons, iOS has some strict rules and policies. Hence, it will take time.
Benefits of Progressive web Apps: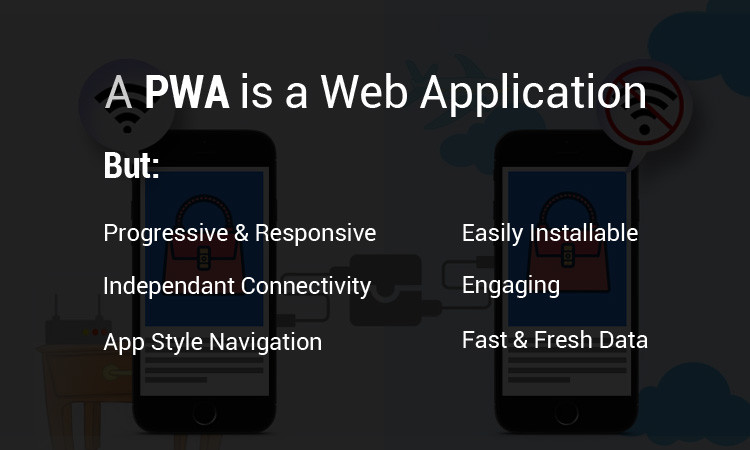 No load time- Progressive web applications are available instantly.
Responsive- The primary concern of all app developers and designers is to offer responsive apps on all devices such as mobile, desktop, laptop, tablet.
Progressive web apps are equally responsive on all the devices.
Progressive- As the name suggests, these web apps are progressive. These are built with progressive enhancement and can work on any browser.
App shell mode- You can build progressive web apps on app shell technology and hence they deliver an app like feel to the users.
User engagement- With specific features like push notifications, progressive web apps are highly user engageable.
Size and Auto update- As discussed the average size of mobile apps is 30 MB to 200 MB. However, the progressive apps are within some KBs. Besides, due to Service Workers, these apps are updated automatically.
Works offline- There are some situations when an app is needed urgently, but the user does not have an internet connection. This problem is resolved in progressive web apps. Again the Service Workers are a saviour! They act as a network proxy. Whenever a page is requested, Service Workers tries to access that content from the cache.
What are the benefits for app developers behind developing PWA?
Web app developers are happy- Top app developers now need not learn heavy languages such as Java to develop Android apps and Swift to develop iOS apps. Good knowledge of HTML, CSS, and JavaScript is all you need to have if you are a web app developer.
Cost-effective- In the cycle of app development and maintenance, app publishment is the most costly step. Progressive web apps have reduced this issue.
Cross-platform- Progressive web applications are not at all restricted to any one platform. There is no need to develop separate versions of the app for different platforms.
There are some drawbacks too!
Apple does not fully support progressive web apps.
Not so popular yet
PWAs aren't a panacea.
Conclusion:
The app development company that performs progressive web app development is sure going to reach a vast number of end users soon. Though the concept is slowly getting fame, active and top app development companies have already started working on it. Some favourite brands that do progressive web app development are Ola, Twitter, BookMyShow, Alibaba, OLX, Flipkart.