Since the time Uber took over the market as no other company could, the inclination of businesses towards developing an on-demand taxi app leapt. As easy as it might sound, the first step to launch yourself in the already existing market of the on-demand taxi solutions is not that simple. To begin with, the development of on-demand apps is the most crucial phase, and that is what would determine every further aspect of your business.
In this blog, we have covered all the various aspects like the development of an on-demand taxi app, and more importantly, the cost of building an on-demand taxi app.
How much does building an on-demand taxi app cost?
For every business that is trying to get into the segment of building on-demand taxi apps, the first thought that comes to mind is, how much does it cost to build the app? The price of app development is not so less is an undeniable fact, but there are different prices for different kinds of apps.
On-demand taxi app cost completely variates based on different factors.
Major factors that determine the On-demand taxi app Cost
It has been mentioned that the overall cost of developing an on-demand taxi app is not fixed. It variates based on different factors that would have the final say in the price. Some of them are:
The platform you wish to target as a business
The features you want
The design and interface of the app
The people you hire for the development purpose
Starting with the factor that becomes the most important; whom do you hire for getting your app developed. There are two available options, you can either hire a freelancer to do your project, or you can go for an app development company.
Both of them have their pros and cons, but we can state the obvious ones to get a brief idea. While hiring a freelancer may get you your work done at a very less price, it comes with a fault.
The quality of work may not be as productive as you would get with an app development company, as well as you can not have complete reliance on the work of freelancers. Even for app development companies, there might be some that would not lay their entire focus on the kind of development you want, and only on some specifications overall.
It is a complete mixture, and the final decision should rest upon the fact that you need to choose the one that benefits your company the most.
Read More: Why do Businesses need to Invest in On-Demand Taxi Dispatch App?
Choosing a platform: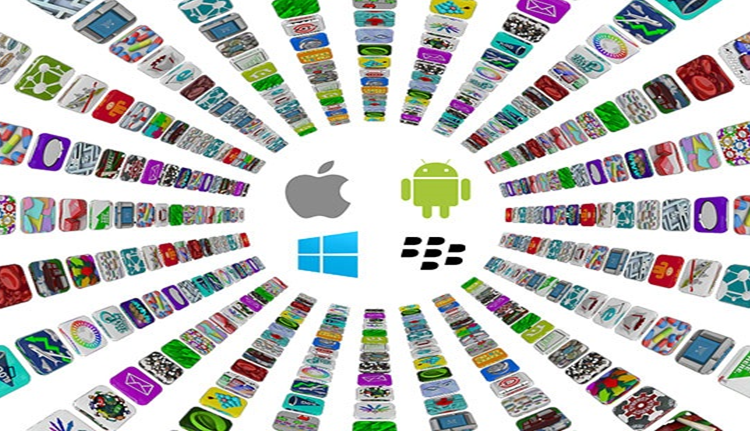 There are multiple platforms on which you can base your app, and this should be the initial decision that you need to take while building an app. The platform you choose will have a significant say in the final taxi app cost.
The major ones are iOS and Android. Choosing amongst them has its questions and doubts. For this, if you are looking for reaching out to a vast number of audience, choose Android app development. The traffic on Android devices is much more and has a broader user base.
On the other hand, the analysis shows that iOS apps make much more than the Android ones so if you aim to see a rise in the overall income from your app, choosing iOS app development would be the right choice.
Model of Development:
As a business that wants to invest in something new entirely, it is essential to be thoroughly evident of the end business goals and wants. Answer these questions; what is the purpose of this app? What are the solutions that we need through this app? Answering all of these can be tedious, but knowing about it would give you a justified solution of what you need.
The next thing is, how do you see your app? Should it have a fixed set of features, or do you want to define them as you see a subsequent success happening? Being two vastly different models, it is essential to define your needs.
The most useful model would be not to fixate yourself on anyone. Be a mix of both of them to have a different solution available.
Interface and Design:
The look and design of an app is a significant factor in determining the success or failure of the app. The User Interface and user experience are what separates the app from the others in its competition.
In this, there are two options. Firstly, you can choose a design that the users are familiar with, and the cost, therefore, would be comparatively less. However, if you want to be experimental, and put additional features, that would cost more. The app design also variates according to the number of screens available in your app.
A designer who holds significant experience can provide enough feedback on what users prefer or not prefer.
Developing customized applications:
Many app development platforms give you the option of building an app in a comfortable and cheap way, but there comes a problem with them, that they have a fixed and defined number of features that you can incorporate in your app. Now, if you want to develop a customized application, it would cost much more.
Features of the app:
The features of an app are also one of the most critical factors in determining the price of the app. You can have different features in an app based on what your requirements are; it can be a simple app or a sophisticated app that has the availability of login option and notifications. The higher the complexity of the app, the more would be its price.
The infrastructure of the app:
The base of the development of the app also holds some say in its pricing; the server setup, storage requirements, data security and other things like user management and communication. These increase the overall price of the app given the number of components that get involved at each stage.
Miscellaneous costs:
Developing an app entirely becomes a very hectic process, and every step indulges in various expenses. All of them are incurred during the time of the on-demand app development which is why it adds on in the pricing aspect. It is essential to keep them into consideration as more than often, potential customers who want to get their app developed do not keep this into consideration. Some of them are:
Server-side components: If your app is using any third party frameworks or paid cloud services, that would add on to the overall cost of the app. Similarly, the cost would also increase if your app requires any server-side components for data storage.
Maintaining the app: The development of an app is not just a one time work. Any app requires timely updates to make sure that it has a smooth running. These updates include the support for the updates of OS, support for newer devices and bug fixes. This becomes pretty costly at times, so it should be kept into consideration as well.
What are the on-demand taxi app development solutions?
Passenger App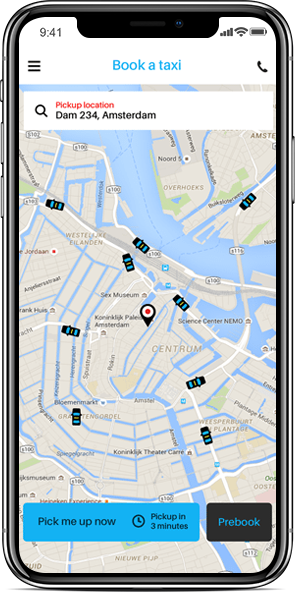 Impressive application Features:
Real-Time ETA
Payment Gateways
SOS Tab
Mobile/Email Verification
Fare Estimation
Track Cab Status
Share Ride
Drivers' App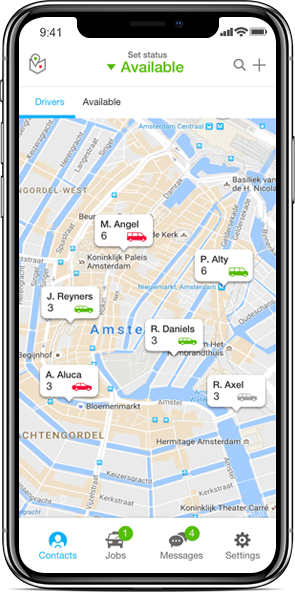 Features:
Real-Time Requests
Trip Details
Payment Tracking
Accept-Reject Request
Admin Panel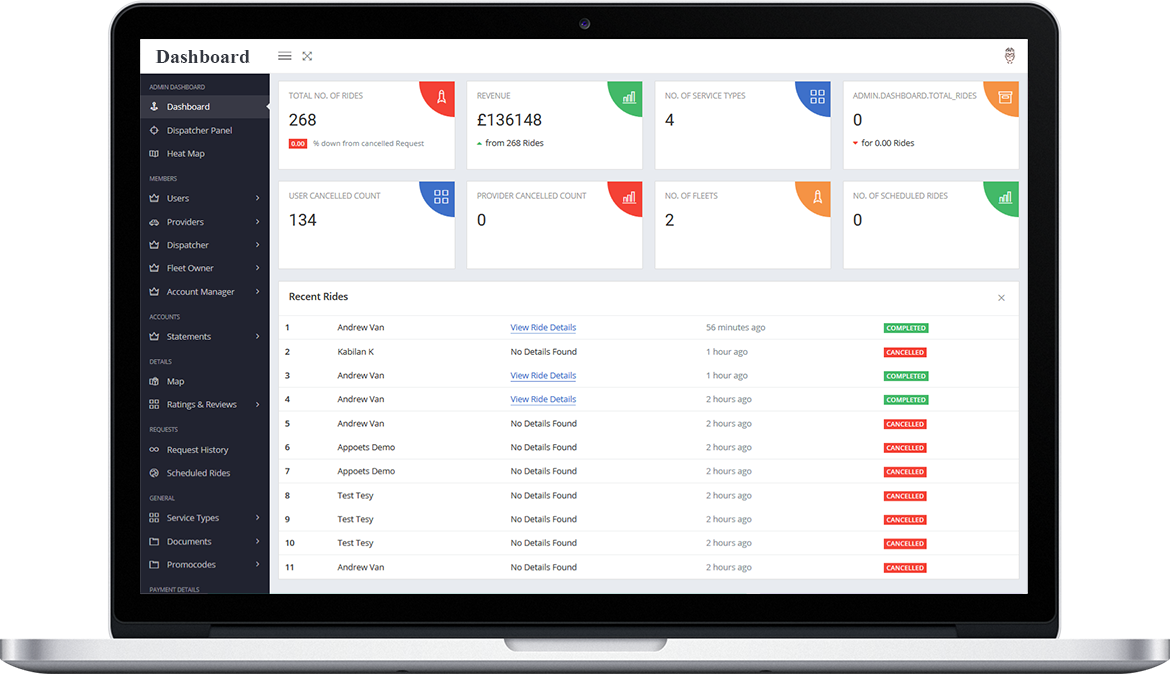 Features:
Manage Drivers
Manage Customers
Report Analysis
Refunds
Estimation of the costing of an on-demand taxi app
Pricing of an app keeps on variating depending on the requirements of the customer and the various factors. However, we can still have a rough idea about it; building an app might cost anywhere between $500 to $500,000 entirely depending on the time taken to develop it and the factors on which it depends.
Talking about the time taken to develop an app, it can range anywhere between 4 weeks to 20 weeks. It is important to consider time as some freelancers or app development companies do not only charge from the complexity of the app, they also charge from how long it takes to build the app. To simplify, they charge on a daily or weekly basis.
Conclusion
To summarise, at any step or phase, if you wish to develop an app you need to make much estimation. Before you hire someone to do your project, make sure to do plenty of research. Before setting yourself up, gather in-depth knowledge about what is happening in the market and how your competitors are dealing with it.
Building an app requires a right amount of investment, both concerning time and money. For any customer that wants to get an on-demand taxi app solution, that becomes a significant area to invest in. Which is why it is always better to keep in mind every aspect that comes along with this and then build suitable solutions so that it keeps in par with the ultimate goals of the business.
While you start a business, you can target the whole market and offer the best products at reasonable prices. However, then come to some brands who target an only niche market and offer exclusive products.
Some brands are known for extremely high-quality products and high standards. As the only thing matters here is quality, the rates of the products are too high for ordinary people. Hence they target only a niche market.
The particular set of people are ready to pay high amounts to get the best in the market. Also, another aspect is the status symbol.
Have you used smart devices? What are the parameters you prefer following while buying any smart device? There can be many things like battery life, looks, screen size, camera, etc. However, the most important and influencing thing is the operating system.
As we know, there are many operating systems in the market right now, but the most talked about operating systems are Android and iOS. The two operating systems have competition from years, and both are known for different features and advantages.
The number of Android users is more than iOS users. Both the brands have different advantages and cons. The reason why iOS is expensive and is a status symbol is the strict rules and policies.
Some strict rules and reasons why Apple rejects many apps:
iOS apps labelled with "Beta," "Preview," and "Version 0.9." are usually rejected by iOS.
There is a maximum loading time limit given by all operating systems such as Windows, iOS, Android, etc. In the case of iOS, the maximum loading time limit for apps is 15 seconds. If the app does not load completely within 15 seconds, Apple will reject it from being published as an iOS app.
In iOS, it is mandatory that all payment mechanism should be done through the built-in iTunes-based in-app purchasing mechanism. This rule is applicable for only digital services or merchandise.
Mentioning rival platforms by name is not at allowing. This rule is present in all operating systems.
Proper use of storage and filesystems is mandatory.
The app must continue working through user denies permitting access to the data such as contact list, Facebook account, photo gallery, location, calendar, reminders, Bluetooth, etc.
Apple engineers want apps to behave and that is the reason they have rejected some apps for improper use of icons and symbols. The UI must be according to Apple's policies. Same applies to the trademarks and logos.
There are 2.2 million iOS apps available in the app store as per the data of Statista from the year 2017. It is expected to reach a bit higher in the current year 2018 and not much difference.
What comes to your mind when you hear Apple's ringtone playing? Heads turn around when an iPhone comes out of pocket. That is because from day 1 Apple has created an image of iPhone as a smartphone for professionals. All iPhones have iOS as an operating system, and no other OS is supported in iPhones.
Benefits of developing iOS apps
As discussed earlier in this article, the brand value of Apple is high. The brand has earned a perfect image and is known for delivery best quality solutions. Enhanced user experience is the most talked about feature of iPhones and iOS.
Some apps such as WhatsApp, Instagram, facebook, etc. are available in both operating systems. Such apps are called cross-platform apps. However, some features are still different as discussed before, Apple is very strict about rules, and hence the iOS apps are a bit different than Android apps. Not only features but also icons are different and a bit appealing as compared to android app icons.
As we know, iOS apps give higher preference to the security of user's data and confidential information. Every user needs to store specific sensitive data about themselves, and iOS apps take care of security properly.
Where to find and hire iOS developers?
1.
Toptal: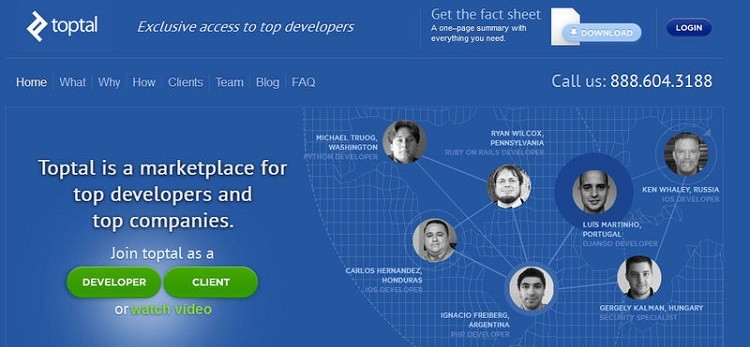 This is a professional talent matching portal which has skilled designers and development experts. As Toptal offers only best resources and has a policy of delivering top developers, it is likely your best option.
Toptal has a trademark system for vetting talent and selects only 3% of applicants in search of best from bests. The technical tests conducted by Toptal are too tough, and hence they can provide the best iOS developers and designers.
2.
Authentic Jobs:
Authentic Jobs is a job board where creative people can get an excellent opportunity to showcase their talent and work on good projects. Since an iOS developer should possess certain qualities like creative mind, updated knowledge of technology, Authentic Jobs is the right place for you.
3.
Stack Overflow: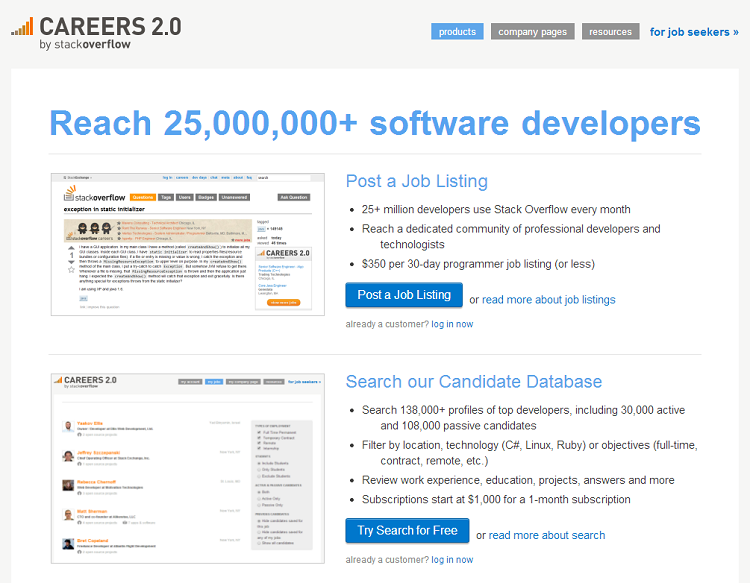 Have you ever visited Stack Overflow? Developers who have just started their careers often post on Stack Overflow to discuss issues and get appropriate answers too. Yes, it is a portal to exchange knowledge. Though this is the first motto, the portal also helps with job postings and recruitments.
4.
Crew.co:
The crew, as the name suggests, assembles teams of freelancers. These teams work on new projects. This is a good choice if your project is huge and you are going to need more than 1 developers.
Companies where you can hire iOS developer
The Ninehertz: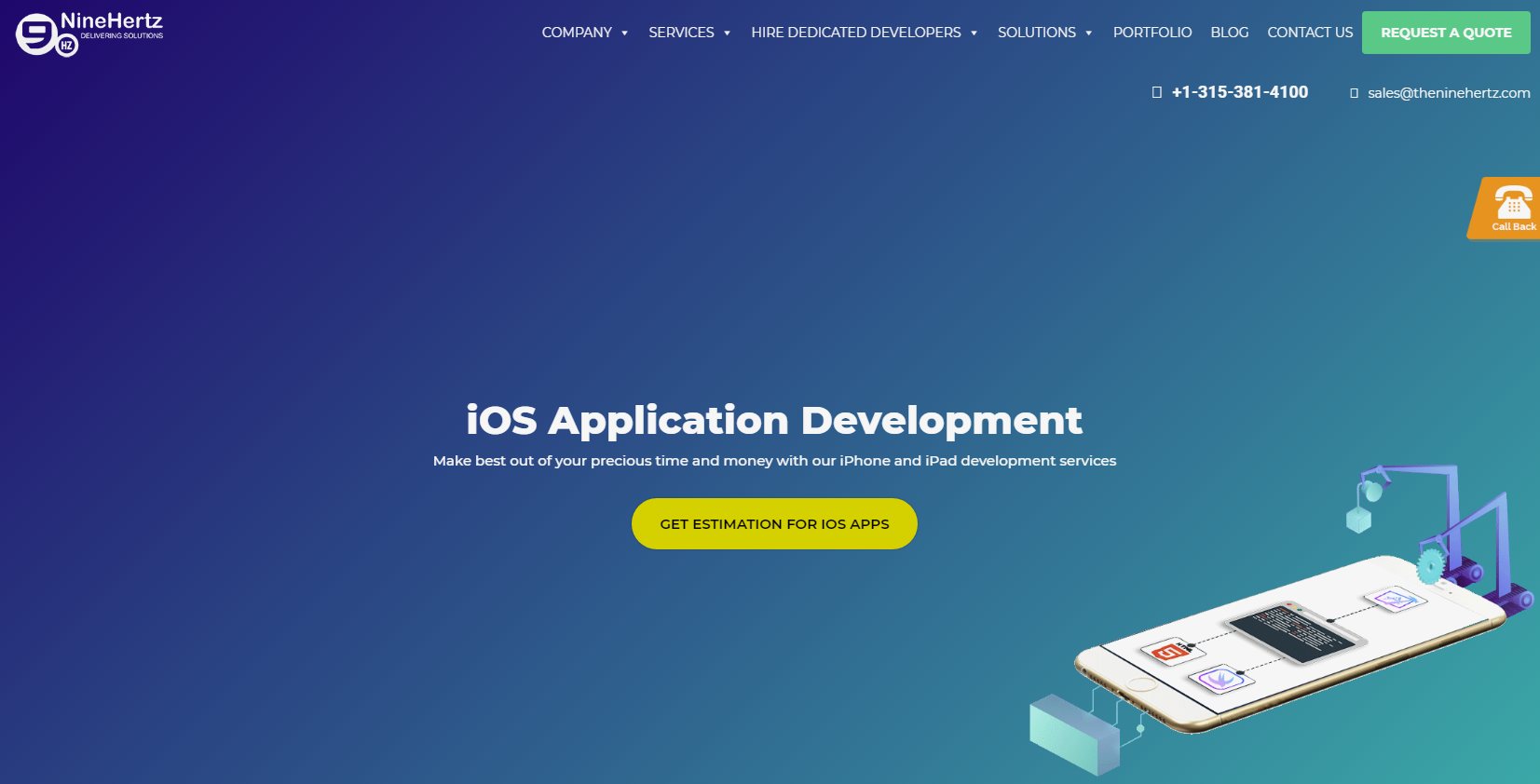 Being the old player in the game of iOS app development, The NineHertz can assure you great quality iOS apps. The Ninehertz hires only professional and highly experienced iOS developers to work on client projects.
24×7 support
Easy management
Peace of mind
60% less turnaround time
50% less cost
High-quality apps
Innovative strategies
450+ clients from 15+ countries
Appinventive:
Appinventive has clients from India, the USA, and Dubai as well. It has over 300 developers, designers, and testers. It has successfully developed more than 500 apps.
iOS App Development
Android app development
Mobile App Testing
IoT App Development
Chatbot App Development
Sourcebits:
Sourcebits is located in Bangalore and serves clients from India and the USA. They offer strategy, design, development, and testing.
Cross-platform mobile app development
Android app development
iOS App development
Want to hire an iOS developer? Follow these steps
Check portfolio:

App Development Companies and freelance developers always have a portfolio that showcases what work they have done to date. Examine that portfolio to analyze whether to hire or not.

Skills are essential:

In iOS app development, skills are mandatory. The developer must have knowledge and experience of developing iOS apps. Experienced iOS app developers have an idea of what can get rejected by Apple and do not add any such incorrect things in the app.

These developers can deliver high-quality solutions.

Recommendations:

If someone reliable is recommending that developer, there are higher chances of better work experience since no recommendations are gained with poor quality work.

Ask for a paid sample:

If you are ready to pay for sample work, any developer can deliver the desired module. In this sample, ask developers to code a small part of the app and not the entire program.
Conclusion
iOS developers are the one who cannot afford any mistake as Apple directly rejects apps for any small or large flaw. Hence, companies must select the best iOS developers to deliver excellent customer experience and increased return on investments.
To hire iOS developer, it is important to select the best sources/companies. Also, refer steps to hire iPhone developer. If you are searching for a professional iOS app development agency that excels best in ios app services, then you can get in touch with us.
Today, almost every sector is progressing with the help of the technologies. Many technologies have benefitted the construction industry. The Internet of Things in the construction industry has improved the productivity. Moreover, the techniques can provide better control over the site. Implementing construction technology in mobile app development services, today, we can better manage the construction site jobs.
Technologies used to manage construction sites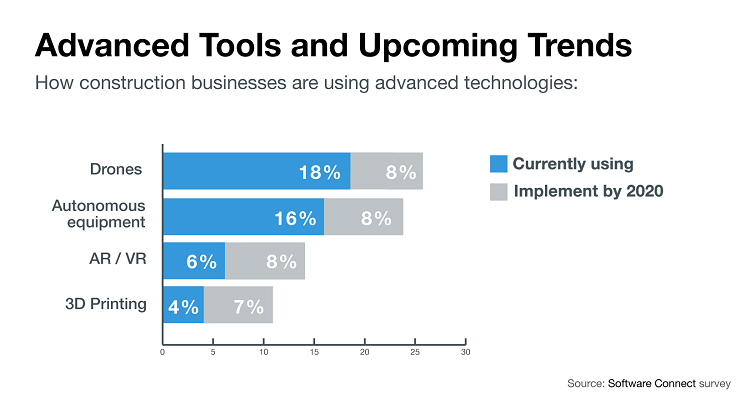 1.
Virtual Reality
VR stands for Virtual Reality. It is the technology which lets us enter an imaginative digital world in the real domain. It produces a creative world around ourselves, and we feel like the part of it. The virtual reality app development has many applications. One of its uses is the construction industry.
Let's see the benefits of VR in the construction industry: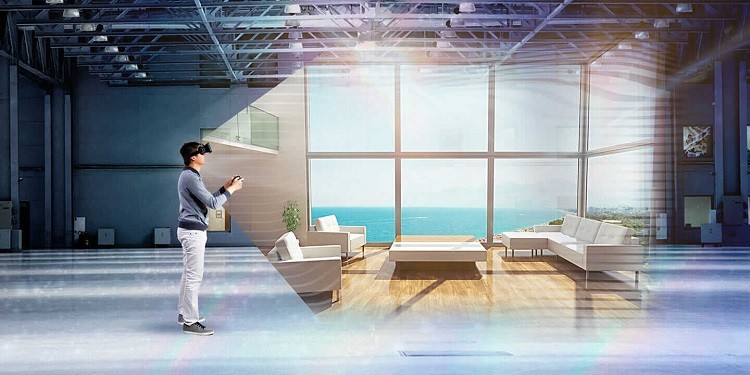 Architects and Engineers use the BIM models to represent their construction model. The BIM model is a blueprint of the real structure. With the help of the BIM model, we will come to know how the architecture will look like after the completion. It is what we call 3D modeling.
VR plays a vital role in 3D modeling. With the help of VR, we can realize the 3D models of a building in real time. Also, we can show the customers the finished model of their homes when it is under construction. It is an excellent technology to raise the customers' experience.
VR and customer experience
As explained, the VR technology lets us show the customers the modes of their homes. Moreover, we can also display the 3D models of other buildings like hospitals, schools, colleges, etc. to other clients. The VR technology will bring the vision of a client to the real life. They can see the live models of buildings before the construction.
VR and professional training
VR is also helpful in professional training. It helps to save both time and money. With the help of VR, companies can provide the on-site job training to their employees without having an actual visit to the site. Hence, VR is useful not only to save the time but also to save the money.
Apart from this, the fresh engineering graduates can also enjoy the live training experiences with the help of VR. It results in lowering the unemployment rate up to some extent.
Read More: How Augmented Reality and Virtual Reality are Transforming the Enterprises
2.
AR
AR refers to the Augmented Reality. The Augmented Reality is different from the VR technology. AR creates a digital 3 Dimensional view in the real world. The virtual stores are the best examples of this technology. Today, there are many AR apps available in the stores for the construction industry.
Some of the benefits that AR provides to the construction industry are: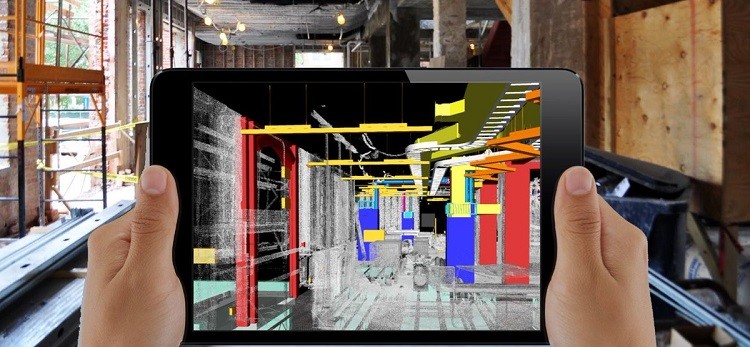 The AR technology offers easy plan modification. With the help of AR technology, engineers can quickly detect the flaws in the design. Also, AR makes it easier to modify the 3D model of a building.
The 3D Walkthrough feature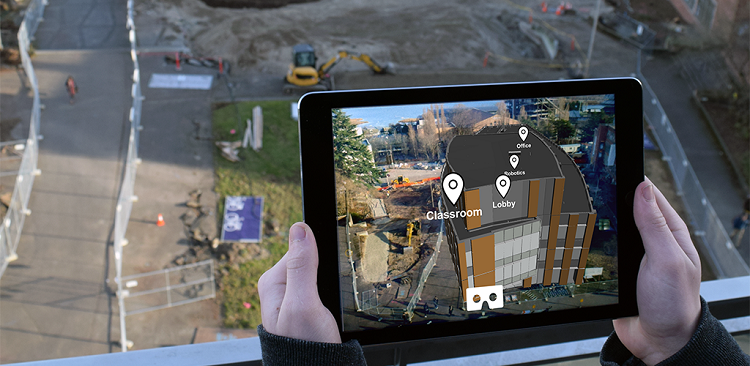 It is the feature of the Augmented Reality by which companies can attract more customers. The AR technology lets customers take a virtual visit to the finished model of the building which is currently under construction. They can visit the model and analyze the model as a real structure.
Besides the clients, the 3D walkthrough feature is also helpful for the engineers. By visiting the model virtually, they can analyze it. It lets them find the minor faults which may cause the massive damage in future.
If a fault in design is detected in the middle of the project, or at the time when the project is going to complete, a massive amount of money and time may waste. It also lowers the reputation of the company.
The Augmented Reality helps in eliminating such scenarios. With the help of AR, designers and engineers can find the faults in design at the early stages. In this way, the companies can save their time as well as money.
3.
Drones
Drones(one of the best construction technology gadget) have the highest importance in the construction industry. Let's see some of the applications: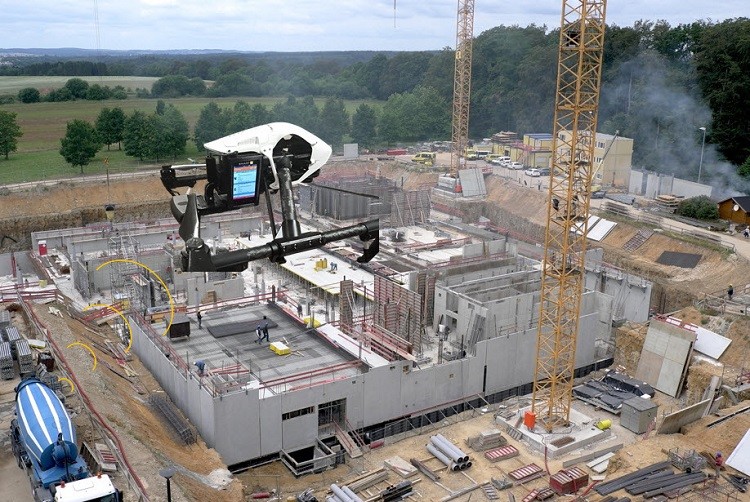 Drones make the survey easier. They are most helpful in surveying the remote areas. They can visit the site of construction and record the videos on the site. Alternatively, the companies can also use them to live stream at the construction site. With the help of drones, the site photography is easier than ever.
Drones provide the live updates of the construction site. Drones connect company staff to the site engineers. It leads to a better report generation for the clients. Moreover, the project directors and clients will get the live updates about the construction site. Drones provide better control to the construction site.
4.
IoT
IoT refers to the Internet of Things. It is the technology which connects various devices to one another via the internet. It lets the connected devices send and receive data.
Take an example of taxi app development, when you book a taxi service via an on-demand app, it sends the information to the taxis available in the nearby location. IoT has many applications in various sectors, one of which is the construction technology.
Let's see some of IoT advantages in the construction industry: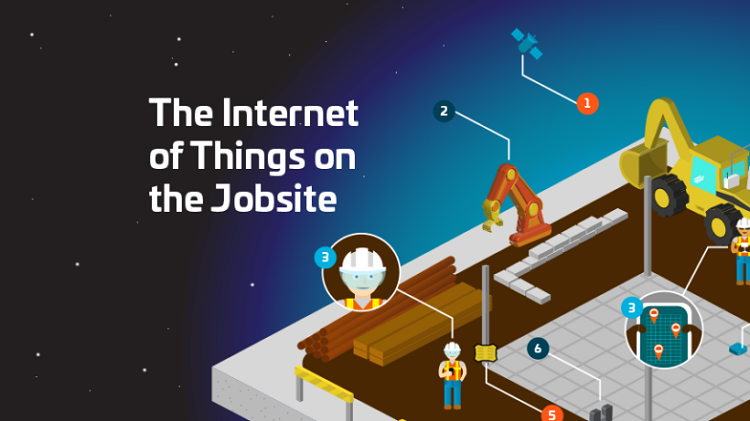 In the construction industry, the automated machines work with the help of IoT. These machines communicate with one another. This construction technology helps the engineers and manufacturers to produce better output.
Safety of the employees is the primary concern of every industry. In the construction industry, IoT technology provides better safety facilities to the employees. For example, if any worker got an injury at the site, IoT will send the information. So that, he will get quick medical aid.
5.
Advanced task management software
The internet has changed all the industries. Today, the industries are using the latest technologies to boost their productivity. The advanced task management software helps to manage the construction sites better.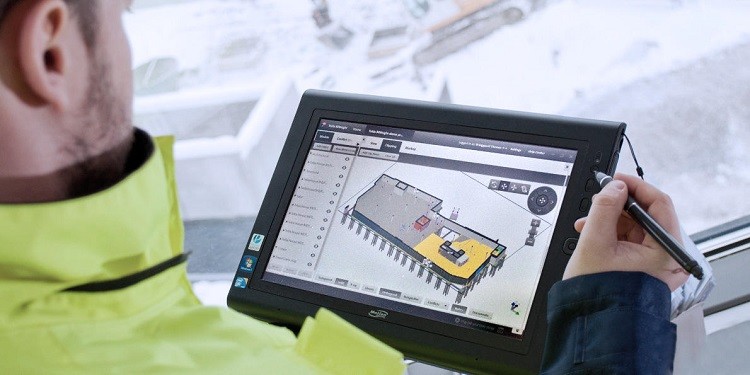 Some of the uses of the task management app are:
The task management software helps to save the time. With the help of this software, the company can assign the upcoming tasks to the engineers. So that, they can plan their schedule accordingly.
With the help of a task management app, the client can see the progress of the project. He need not contact the company every time to know the project update at the site. Apart from this, the office staff can also keep an eye on the construction site work. They can contact the site engineers anytime with the help of the task management app.
Not for the clients and office staffs, the software also benefits the site engineers. They can produce the digital reports with the digital signatures of the clients and send them to the company quickly.
Conclusion
The advancements in technologies have made our life more comfortable. Construction technology has increased the productivity and reduced the errors. The researches in the field of technology won't stop.
The Virtual Reality helps in preparing the 3D model of a building. The clients can see the real models of their homes before the project is started. The AR lets clients take a virtual visit to the model of a building. Drones help to provide the medical help to the workers at the remote sites quickly. The advanced task management software help in assigning the scheduled tasks to the engineers. In the future, we will live a more comfortable life than today.
There is no doubt that the digital world has emerged to produce more convenient and better solutions for people every other day. For every small to a big thing, some apps lead the users right to the path of getting more accessible solutions. One of the domains that have turned out to be pretty successful is the on-demand apps. Right from the time of their arrival, they have seen a rapid expansion thanks to the excessive convenience that they provide. For this part, we have taken the taxi dispatch app in the context.
Check out this blog to know more about the spectrum of on-demand cab dispatch app and how they are transforming businesses.
How is an On-demand taxi dispatch app helping the users?
The time when people had to book taxis by making calls to the booking agencies is long gone now. However, it is important to remember that it went on for a long time and recovering from that was not a piece of cake. Their working was pretty involved; every taxi company had multiple operators designated to handle a stream of calls from different people in different cities.
On the call, the caller would provide the information of their whereabouts, and the operator would then fill out the address of the caller in the system. Then locate the nearby taxi and allocate it for the caller by clicking "Dispatch" on the side of the "Available" driver.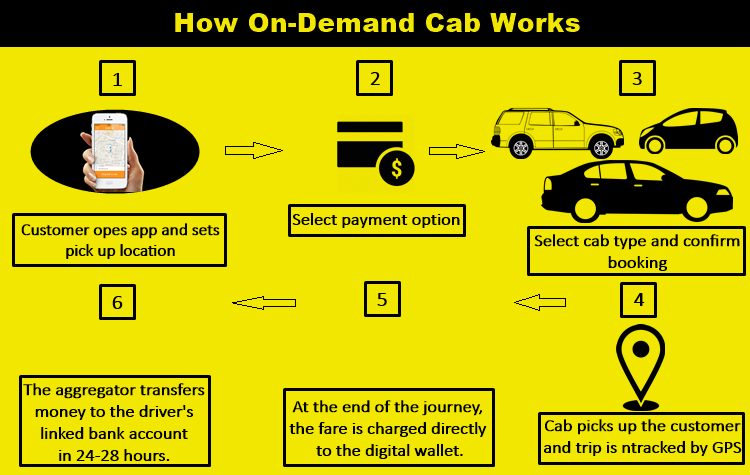 It might sound simple as of now, but the truth is it was pretty hectic to manage the endless number of calls for operators all the time. Moreover, that kept on increasing with time, as the number of users increased. That reached out to a more complex version and at the end, less convenience.
Now suppose, how simple would it be if the operator did not have to enter the location of every caller to find out the available taxis and answer them! It would become so much easier if all of this could happen on its own.
Well, that is what started to happen. There were online platforms that have eased up this entire process of booking cabs or taxis. As everything happens automatically, and the risk of errors or mistakes has also decreased.
Challenges faced by the online taxi booking industry
In the pre-cloud era, when there were no big databases to handle all the complexities, the people had to install very complicated computer taxi dispatch app software on their systems to make the auto dispatch thing work.
Also, it doesn't end there, the software came with an expiry date, after which they had to be purchased again, making it less reasonable. Since they were software, update happened naturally.
When that took place, the working of the software would automatically go down for a while. Above anything, this proved to be a big mess for companies, as this would not the only aspect that they had to work upon. There were other priorities too, but we're taking a back seat due to this!
Read More: Researched Amazing Facts about On-Demand Apps Economy
Emerging to on-demand taxi dispatch software development
For all of these problems, the new technologies worked like a savior. The emergence of cloud computing and SaaS there were better solutions for the businesses to manage complexities. All the software, server and the database could now be moved to the cloud. Everything could now take care of through a web browser, making the process simpler. This is what paved the way for on-demand dispatch apps!
This smooth transition has changed how we perceive on-demand dispatch app now. What began with the taxi industry has now reached on to various industries like the retail sector, private car rental, restaurants, and healthcare. It is expanding more every day.
Even though benefiting from the opportunities of the on-demand dispatch track app was difficult at the beginning.
The scenario has changed now, and these apps have become the easiest way to deliver services in various forms.
Benefits of Taxi Dispatch App Software for business
As intimidating as it might sound, the rise of Uber did not just happen overnight. It took the market by a storm especially because of being one of the first and very successful in the area of taxi booking applications.
For now, the whole taxi dispatch system is the current favorite of both businesses and users.  It does not come as a surprise, thanks to the ultimate level of ease in booking a taxi.
All you need to do is click on the mobile phone once, and there you have it! The extreme personalization and convenience have made this industry boom like no other!
Now, from the perspective of the businesses, let us state the obvious. When companies like Uber already have their feet set leaving no space for others even to come around, why should you have your taxi dispatch software? Well, there is a rising need!

Let us look at it this way, Uber and the other leading companies may be seeing rapid growth, but are also getting prone to multiple controversies. These include the security and safety measures which are hanging as of now, other problems like heavy criticism from the competitors which lay a direct effect on the users.
This is where new businesses come into the scene. The problems faced by these companies are so apparent to the eye, that if new businesses have a solution of overcoming them, they can take the market share occupied by the giant ventures as of now.
Once you have that, you are all set to go and conquer the world of taxi app development!
Few significant benefits of developing a taxi dispatch software for businesses:
Using push notifications, you can enhance the performance of your business for both cab drivers and the users.
By monitoring the overall booking requests, the productivity and efficiency can be looked upon.
By making the booking process more straightforward and more comfortable, the businesses can improve the Quality of Service, making the users like the app even more.
Interfaces are essential, by inputting great looking features, the attention of the users can be kept.
Inheriting features like calculation the fare beforehand, multiple payment options, everything can be made more comfortable for the users.
Why are taxi dispatch apps becoming so important?
This might sound weird, but as a taxi business, if you have not yet signed up for getting an app for your business until now, there are some problems that you might be facing.
Not a lot of visibility:
The digital era we are living in has done any business that does not fall into this category challenging to exist. In this clutter, being visible is important, and that would only happen if you remain in the smartphones of the users all the time. If not, it is evident that there might be some other business to take over your space!
Complexity in operating business:
Running a taxi company is not so easy, there are multiple facets to look over every day. Assigning drivers to the passengers, checking availability, everything has to be done at the same time. More or less, for any business that becomes a complicated task. Especially, if you are trying to build your own space in the industry.
Long waiting time:
Users are prone to shift to better options if the service they want is not instant. Now that there are so many available options, this one sounds even better.
Consider this, a person calls you for booking a taxi; you check the availability, put up the location and complete the process, it would take up at least 15 minutes. Moreover, that is a very long time to check the patience of the customer. They are likely to shift to an app that would support their need in no time.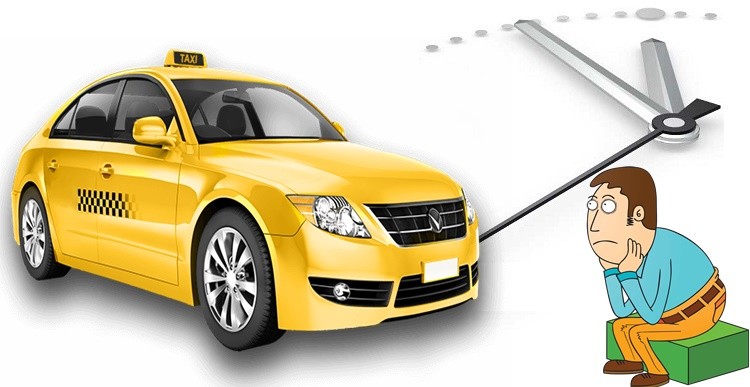 Conclusion
In this ever-changing world, it is beyond evident that businesses need to adapt themselves to the changing needs of consumers. Which entirely revolve around structuring the most convenience out of everything.
Every person is looking for more natural solutions, be it from any platform. This is why, as a taxi business, having a taxi dispatch app for android and iOS has become a must.
So, if you want to automate and streamline your taxi dispatch app process, then hire app developer for all your specific taxi app solutions.
The app development market is increasing at rocket speed. Many startups are rising in this industry. Mobile apps occupy 54% of time spent on digital media. 6.6 million apps are present in the app store. Though popular types of apps are entertainment, music, games, social networking apps, messenger apps, there is one more name with increasing popularity called on-demand apps. On-demand apps economy market is taking a great pace with positive revenue.
There are 86.5 million Americans who have used an on-demand service. 10,293 billion US dollars were invested in the fourth quarter of the year 2017. There are various reasons why on-demand app development is getting so popular. The main reason is that these apps offer extreme ease to the end users.
Not just it is easy to use the on-demand app, but it also easily get real-time service at the doorstep. These apps can be about food delivery, grocery delivery, cab booking. Ola, Big Basket, Uber, Uber Eats, Urbanclap are the favourite on-demand apps. It is incredibly convenient for users to use on-demand apps.
Stats about On-Demand apps economy
#1
Investors are watching On-demand app industry:
Since the apps are so promising, many angel investors invest in such on-demand apps. On-Demand app development company can get the resources they need to grow further. In the year 2014 74 Billion US dollars were invested in the on-demand app market, and in the year 2017, the amount invested reached 10,293 Billion US dollars.
The significant number of fundings for on-demand app development is received from the Seed or Angel Investors.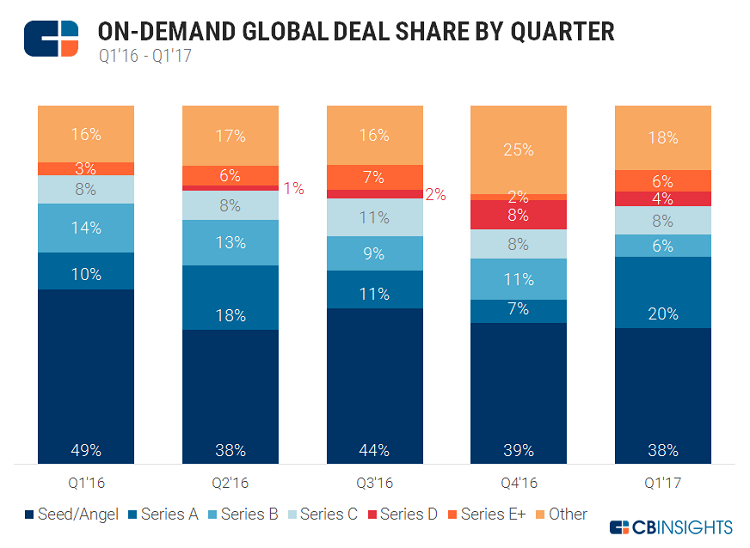 #2
Increase in revenue:
As the number of investors is increasing, the on-demand apps economy is also increasing. Before a decade, these apps were just in the form of startups. However, now the market has expanded so much that the revenue has reached the sky.
This equation involves some users, time spent on these apps, review, ratings. Since the app is so easy to use and offers excellent real-time service, the revenue is increasing. The app is using mainly by millennials.
As per a report generate by BIA/Kelsey, the on-demand apps economy revenue was $22 billion in 2015, and it will reach $57 billion by the end of this year.

#3
Time spent on these on-demand apps:
Between 2016 and 2017, the number of on-demand users is increasing since users are spending more time on ordering/booking on-demand service app.
In line with the data collected by the National Technology Readiness Survey in the U.S., it was predicted that the sum total spending on the on-demand mobile app services would rise from $48 billion in 2016 to $75.7 billion in 2017.
U.S. consumer expenditures in in-demand apps economy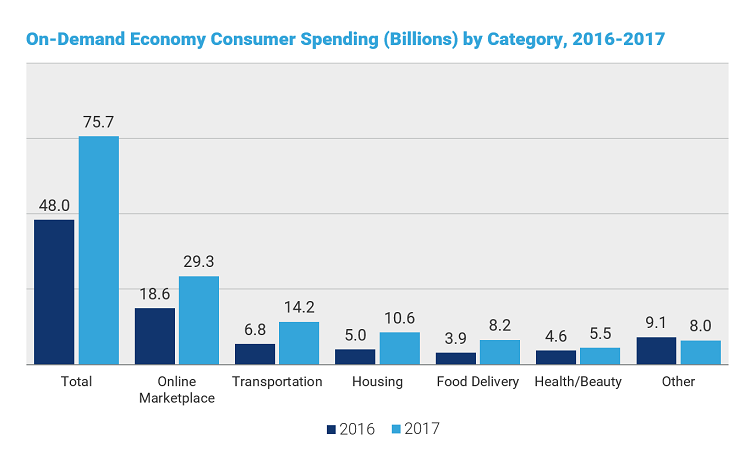 About the National Technology Readiness Survey (NTRS)

The NTRS has tracked technology behaviors in the U.S. since 1999.
Housing items, transportation, food delivery, etc. showed great hikes in on-demand apps. There are 56 million on-demand app users in the current year. Rockbridge estimates that this number will increase and reach 93 Million by the time we hit 2022.

#4
What impresses the users most:
There are various features of on-demand applications. It is essential to conduct a survey which indicates what feature is doing the best. So that app development company can work more on that feature and enhance the functionalities.
20% of users in the US have used on-demand industry in 2016. Now the number has increased to 34% by the end of 2017.  The feature that allows users to find service online on the app is the most loved feature.
70% of users stated that this is the most useful feature. 62% of users love online paying and tracking the order or delivery person feature. It is easy to book and track the service delivery person.
#5
Type of users of on-demand mobile apps:
Through a survey conducted by research company, Rockbridge found that most of the users belong to the urban areas. From the total percentage of users of on-demand apps, 59% of the on-demand users are male.
The highest number of users falls in millennials category.
55% of users are between 25 – 44 years age group.
54% of users live in the suburb, and 18% reside in the inner city.
The annual income of 68% users is around $50,000, whereas 47% belonged to a household income of $75,000 minimum. 45% of users are educated.
#6
Early Adopter Class of Users:
What is the meaning of early adopter? These are the people who are tech-savvy who comes under "techno-ready" segment and has a fear of missing out. These people keep an eye on what is new in the technology world and want to try everything new. There were 41% of early adopters of on-demand apps in the year 2017.
The on-demand app development market is growing day by day and these are the stats proving so.
Welcome to the world where there are fewer hurdles for every task you perform. Have you ever given it a thought that how we got introduced to some devices which were used to communicate only? In just a decade, with those devices, we can do anything we want. There are thousands of in this world.  You can say that each day, a new technology enters the market.
There are almost 70% of people in the USA who are aware of the internet of things. There are almost 80% smartphone users who are knowingly or unknowingly using artificial intelligence. Technology like software development, mobile app development, web app development, etc. is spreading in all industries like healthcare, corporate, IT, sports, entertainment, fashion, food, travel, etc.
In mobile app development companies, resources are working hard in delivering every possible feature to the end users with the help of these technologies.
The market for app development companies
According to a report developed by New Zoo, the mobile app market is expected to gross $80.6 billion in the year 2020. There is much scope in the mobile app development market as social media apps, gaming apps, on-demand apps are all showing a great future.
Mobile apps have some features like quick adoption and integration of advanced technologies for the end users and hence, are so popular. Many companies build apps for their employees and internal works. Most of the brands build mobile apps for their customers and end users.
If you want to tune your guitar, you have an app also to order food, you have an app. If you want to turn off the air conditioner of your bedroom and you are in office, there is an app that will help you with the internet of things solutions.
There were 2.8 million mobile apps in the play store for Android in the year 2017. According to Statista, there are 3.6 million mobile apps in the play store for Android in the year 2018. It is such a huge increase!
There were 2.2 million iOS apps in the App store of Apple in the year 2017. The number remains almost the same this year too. The primary reason behind this high pace rise in many Android apps is that Android does not have strict rules and policies to develop apps as compared to Apple.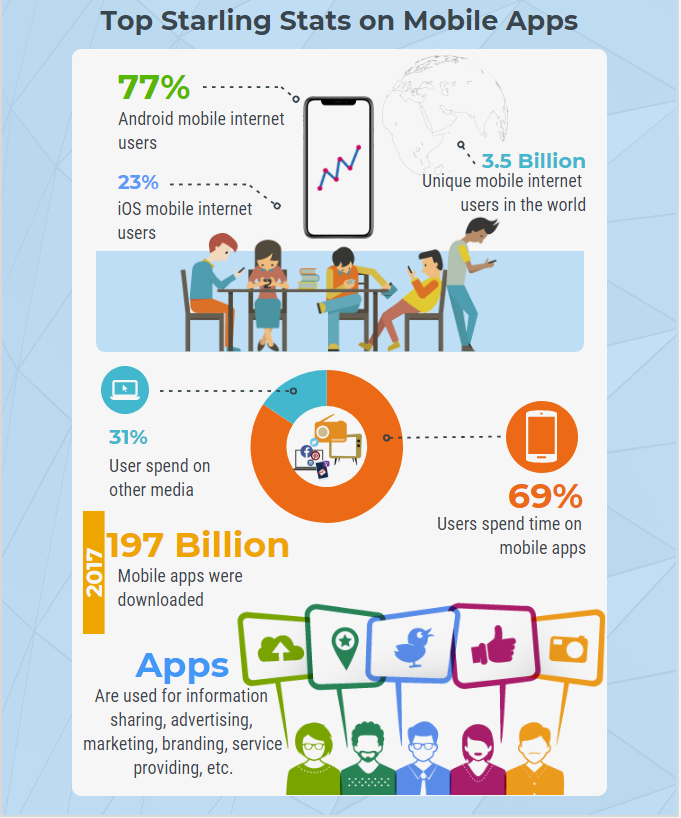 Mobile App Stats
What is an on-demand app?
Apps that fulfill the customers' demands by facilitating them with goods and services in the real-time. The on-demand economy has bought a dynamic change in the process of supply chain and how people interact with the technologies.
Satisfying customers' demand in lesser time and with high-quality services has become a necessity for the businesses operating online.
The main motto of developing apps is to decrease the hurdle of users. There may be many problems in our lives every day that we don't even realize needs a fix solution. These apps are nothing but on-demand apps.
As the name suggests, on-demand apps are something that fetches the command of end users and delivers the demanded service or product at the doorstep.
On-demand service apps are mediators between service providers and consumers. These apps have the facility of instant online payment, and the total fee includes some amount of delivery charges too. These charges are required since the delivery executives add to the cost.
Users prefer spending a small amount of fee to get faster delivery at the doorstep and reduce the hurdle of visiting the place personally. Maximum users of on-demand apps are millennials. As they say, technology is making people lazier than before, and increasing demand for on-demand service apps is a proof of it.
Daily life examples of on-demand solutions
Imagine you are a freelance content writer and working on an important project. However, you also need to attend a party in the evening and your favorite saloon is too far from your place. Plus it has a long waiting line.
What will you do? Will you go to the party without the hair done correctly and without proper makeup? No need for that. Just order a hairstylist, makeup artist at your home!
Let us take another example. You have spent 9 hours in your office and 3 hours traveling, after a hectic day, will you be able to cook for yourself? No worries! Just order your favorite food from any dispatch track app and pay online for it and the fresh food will be at your home in less than an hour!
On-Demand App Market Trends
From mobile app startup businesses to enterprises, everyone is working towards making the high-performance on-demand apps that will boost further the on-demand economy.
Furthermore, with the efficient and prominent on-demand healthcare apps, the old groups are exploring the new trend in the technologies and are becoming part of the industries target area along with the millennial generation.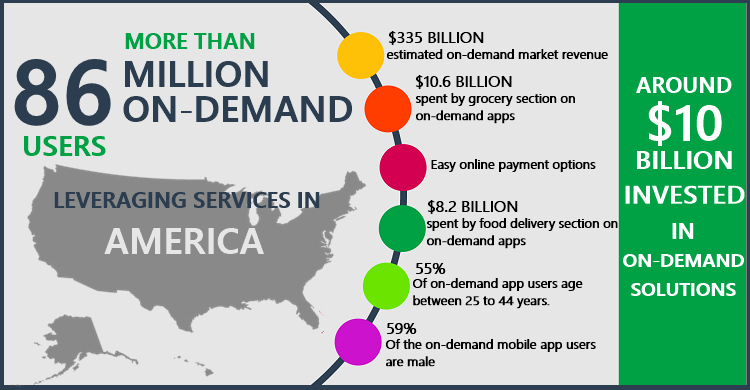 On-Demand App Stats
Benefits of on-demand apps for businesses:
On-demand apps = greater investors' interest

Business Benefits
Leverage potential of smartphones
Security and scalability
Increased customer satisfaction
Increased employee satisfaction
The strong connection between consumers and service providers
Cost efficient
Branding
Direct connection
Increased conversion rate
Increased return on investment (ROI)
Benefits of on-demand apps for customers: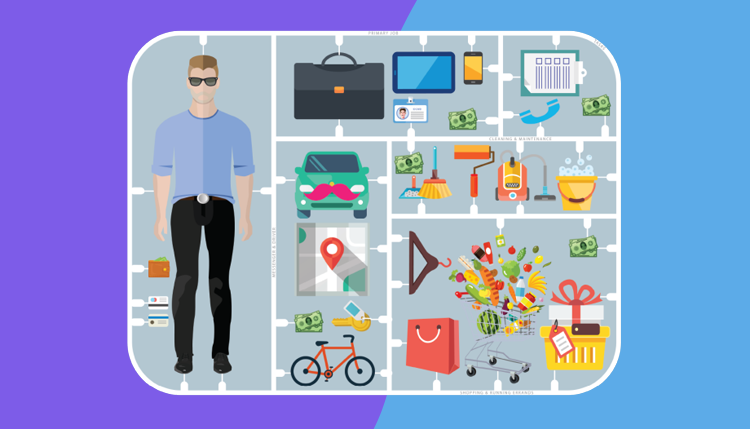 Customer Benefits
Time-saving
Cost efficient
Offers multiple options
Easy online search options
Easy online payment options
Opportunity to connect directly with service providers
Ability to offer reviews and ratings
Social connectivity
Consumers might get discount coupons and free gifts
What are the types of on-demand apps?
Food Delivery Apps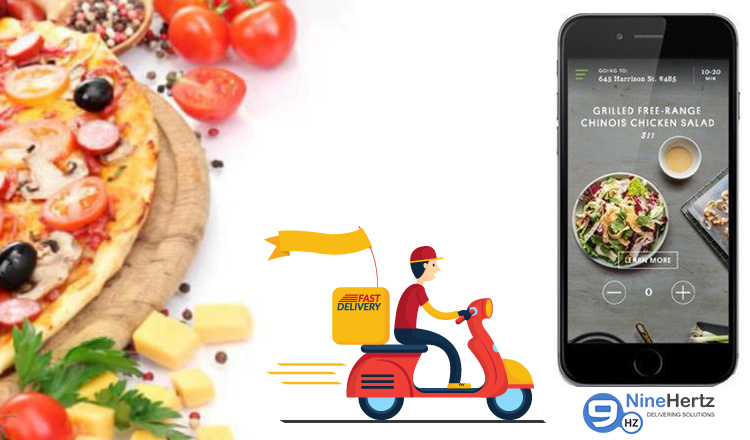 On-Demand Food Delivery
On-Demand food delivery apps are those where consumers can place food orders online after going through multiple restaurant options. Menu cards are made available for consumers to decide which item to order. Apart from this, order customization is also available. Once the order is placed, the delivery guy delivers it on time. In addition to this, the consumer can also contact the devilry executive directly through call option.
Grocery Delivery Apps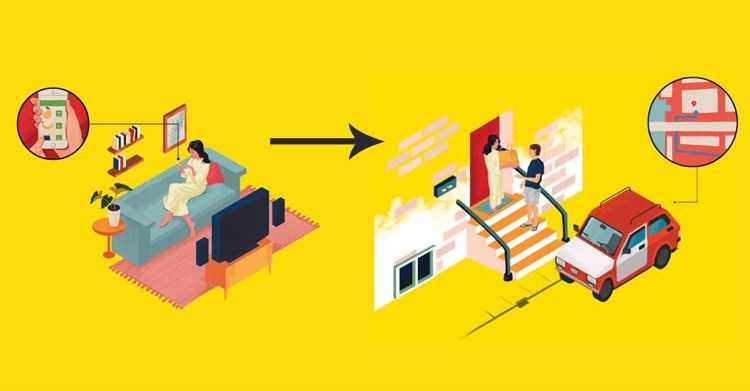 On-Demand Grocery Delivery
Dispatch track apps are incredibly efficient. Consumers can select multiple grocery items and order in bulk. He or she can decide what should be the quantity, brand, flavor, etc. Again a delivery executive delivers the items at the doorstep. There are multiple payment options available.
Beauty Services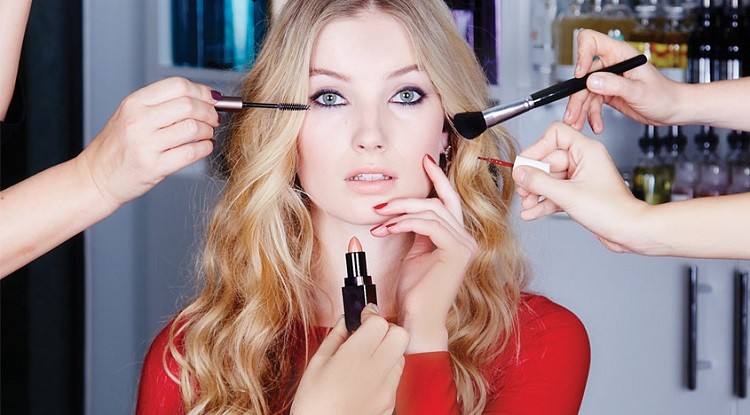 On-Demand Beauty Services
These on-demand apps related to beauty sends beauticians at your given address. You can get ready at your home. There are multiple payment options available. The best part of these apps is that you need not wait for your turn.
Healthcare Services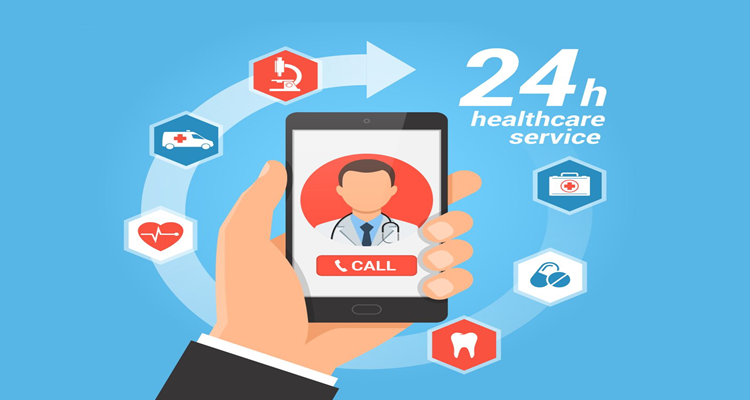 On-Demand Healthcare Services
Rising investment in on-demand health services reflects an appetite for change. These apps are similar to the above apps. You can order medicines and doctors at your home. On-Demand Healthcare apps are best suited for those who are too ill and cannot manage by themselves.
Cabs Services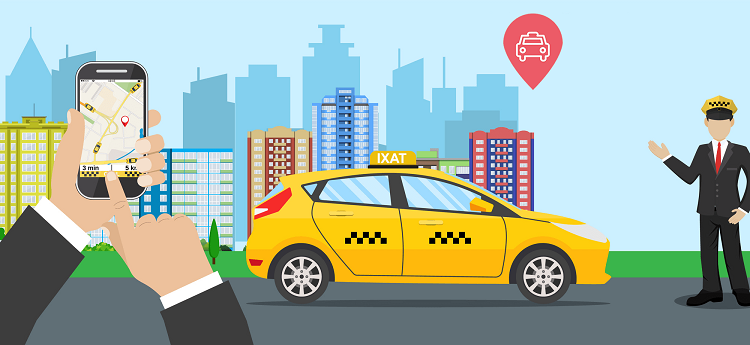 On-Demand Cab Services
We all know how hectic it is to get a cab on time. Technology is doing great with on-demand taxi app solutions. All you need to do is set a pickup location and a drop location. You get to see various options here such as micro cab, minicab, share a cab, etc. Select whatever suits you and enjoy the ride within a few minutes. The consumer needs to turn on location in a smartphone to access these apps effectively.
How to develop an on-demand app?
While developing an on-demand mobile app, follow these steps to build the excellent application.
1.
Identify target audience:
In this first step, developers and research team must conduct research or survey to identify the target audience. The best way to find your target audience is first to find the most common problems faced by smartphone users.
Before Ola came in, cab drivers had great difficulty in finding passengers and vice versa. Think out of the box and find the pain point of the target audience.
2.
Strategies:
Once you are aware of the problem of the target audience, you can start strategizing what exactly should be built. In this phase, developers can create a prototype on paper and create a clear image of exactly they are going to build.
3.
Decide the players:
In the development of on-demand apps, there are various players involved such as consumer, service provider, delivery executive, customer support, etc.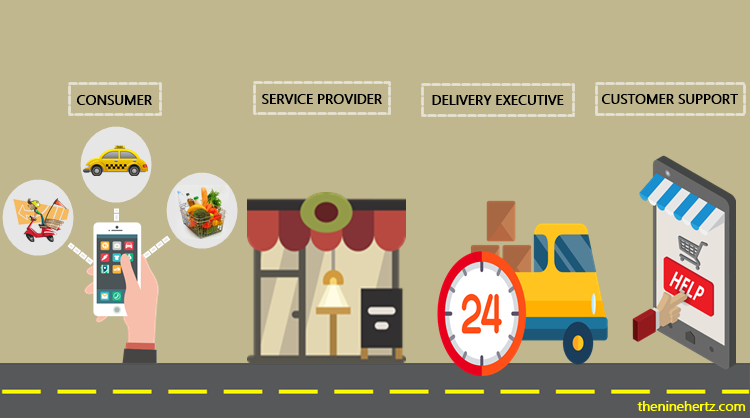 On-Demand Players
4.
Collaborate with third-party apps:
To develop a fantastic on-demand app, you must collaborate with third-party apps such as payment gateway apps, GPS, maps, social media apps. Payment gateway apps enable users to pay online in a single click that saves their time and efforts.
If you are developing a location-based on-demand app, syncing maps and GPS system is a must. Without these, an app cannot function.
In service based on-demand apps too, maps and GPS is necessary for the executive to deliver correctly.
Now why collaborate with social media? As we all know, social media is an excellent platform for marketing and branding purposes. Integrating your app with Facebook, Instagram, Twitter, etc. will help consumers share their experience on their accounts and ultimately increase the awareness of brands.

5.
Offer real-time tracking:
Consumers, as well as app development companies, must be able to track the order in real time. Usually, very cool animations are used in real time tracking to make it more fun to use. With this feature, the consumer can contact the executive or customer support if the track shows a long pause.
6.
Push notifications:
Consumers will not hold the phone in hand until they receive the order! To update them, push notifications are sent. For example, in location-based on-demand apps such as Uber, the user gets notified if the cab is late due to traffic or when cab reaches the pickup point.
In food ordering apps, the user gets the notifications when the restaurants accept the order, when the order is dispatched, when a delivery guy reaches near your given location, etc. Push notifications also play an essential role in informing about new arrivals, discounts, offers, etc.
7.
Favorites:
This is nothing but storing consumer's order history. This data is analyzed, and personalization is offered. Personalization is nothing but displaying favorites while the consumer is surfing on the internet. Also, the consumer can order directly from the list of favorites.
8.
Reviews and ratings:
Consumers can put their thoughts on the service offered by giving ratings and writing reviews. These reviews are analyzed and used in the betterment of service. It increases consumer loyalty.
9.
Customer support:
Customer support is essential in every on-demand app as it resolves any problem faced by end users. If the consumer is unable to contact service provider or delivery executive, he or she can always reach out to customer support and get an answer to every problem.
Conclusion
On-demand apps are in demand and must be developed efficiently to stand firm in the growing competition. To develop an on-demand app, developers must fix a target audience, understand their pain point, get a solution on it, and must include real-time tracking, push notifications, reviews, customer support, etc.
Medicinal services aren't only one more area in focus of mobile application engineers. Healthcare services have the immense importance all over the planet. There is a noticeable effect of applications on understanding patients, doctors, medications. Health Care App also features in partnered restorative staff, and procedures/methods. In this article, we discuss Healthcare apps impact on Patients and Healthcare Industry:
Persistent care
Doctors
Associated therapeutic experts and staff
Medications
Process/methods
Statistics reveal, "Health & fitness have been regarded as one of the topmost industry to speed-up the growth of digital devices. 
Impact on persistent care for patients
Patients rehab is encountering a commendable move activated by mobile Health applications. With normal patient care hones, therapeutic services suppliers don't have adequate access to patients. They cannot get to their patients' information either. There isn't any direct method to watch the impact of pharmaceuticals and medicines progressively.
In any case, things are changing by mixing mobile friendliness with health care. Clinics are using clever gadgets like cell phones, tablets to monitor the patient. They can also check the patient's progress significantly. Patients can be audited straightforwardly with gadgets. They can get more dynamic watch over their illnesses.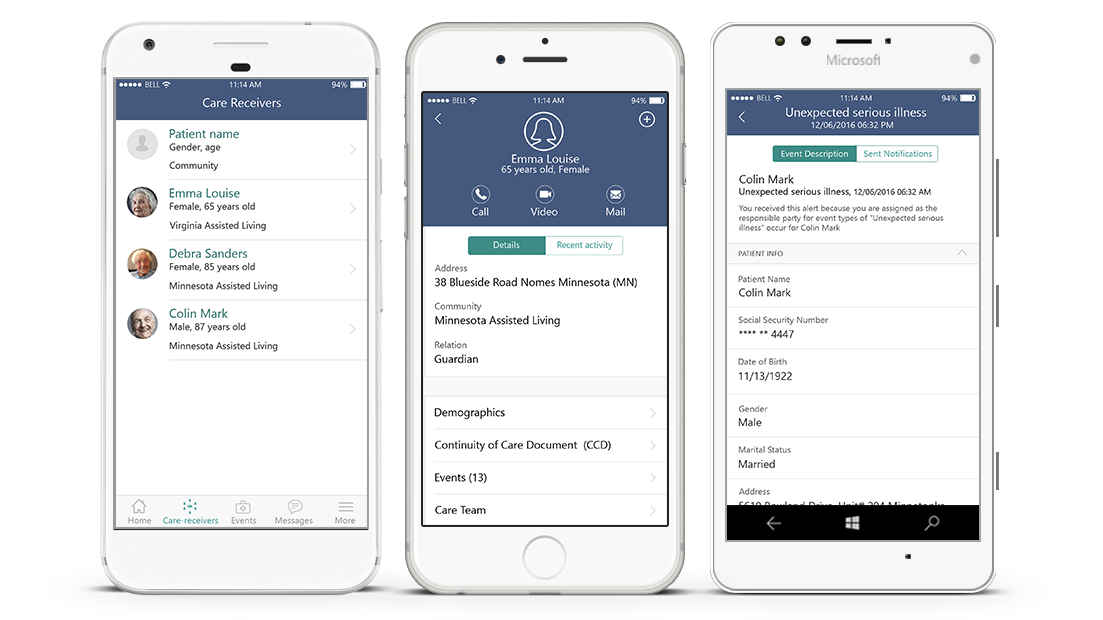 Mobile Health applications enable patients to associate specifically with therapeutic services suppliers. They can even help themselves deal with their care. Mobile friendliness has made remote patient observing (RPM) a simple thing. RPM, otherwise called the telehealth is a sort of therapeutic services that gives patients a chance to use mobile applications.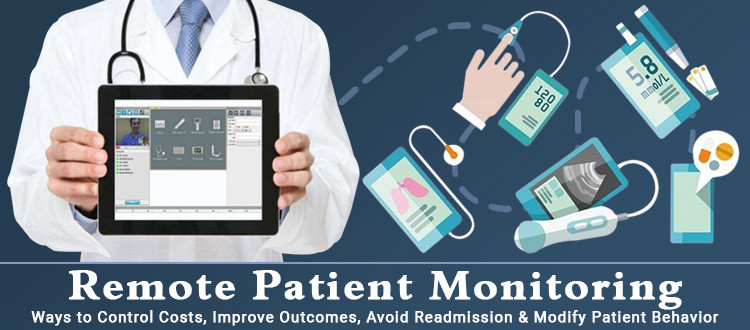 They can use therapeutic gadgets to perform routine tests without anyone else. They can also send information to social insurance suppliers continuously. Such innovation is helpful for zones where adequate therapeutic and medicinal services are not accessible. Even if available, these administrations are far from public locations.
Applications can remind patients to take as much time as necessary. They can report its impact or reactions back to their specialists. Applications can enable patients to interface with their specialist's seconds. They can portray their ailment and send pictures. Applications allow specialists to choose if the patient needs to visit for an exam. It can also check if medications can be explicitly endorsed.
Healthcare Apps Impact on doctors
Both therapeutic services and life science enterprises were thinking differently till now. They have been concentrating more on building therapeutic gears and gadgets for specialists. They have understood how changing to custom social insurance applications is more intelligent. These apps are spontaneous and less demanding. The apps give fast access to data. It enables specialists to respond to a disease or crisis very quickly. Here the estimation of time is related with lives of patients, not cash.

Associated mobile applications and gadgets are helping clinics immensely. They alter the manner in which they give their administrations. Medical Apps make a profound effect on the whole human services division. They let specialists have a more cooperative association with their patients.
Take a case of the application Isabel Indication Checker. It engages patients to research and locate the conceivable health issues for their side effects. Here the patients get the certainty about their indications. After doing so, the whole procedure for diagnosing a sickness increases rapidly. They can send it to specialists to break down an illness.
It is frequently time connected by doctors due to the absence of demonstrative information. The application gives a clearer picture of tests to perform and medications to start.
Applications like Kardia make specialists' activity less demanding. They can have exact and fast access to patients' fundamental heart information. There are applications to enable patients to give a complete manual for taking drugs.
When a patient leaves the specialist's office, he or she has a cluster of papers. These are for directions and remedies, yet little memory for the well ordered treatment process.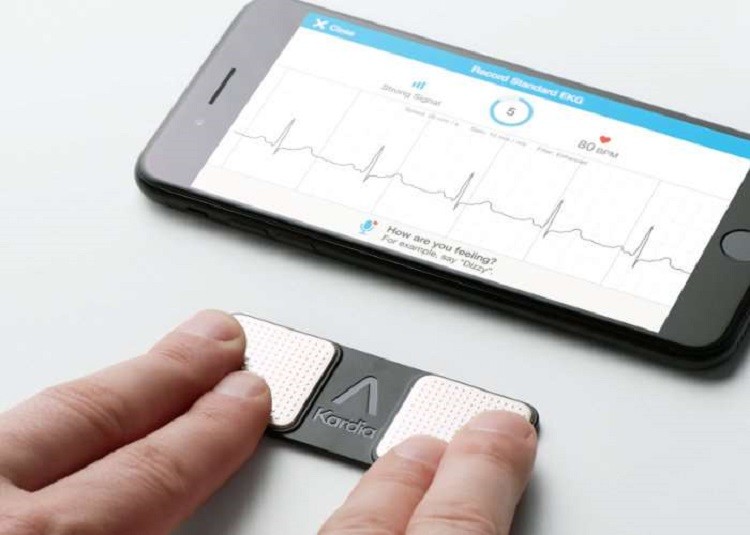 Mobile applications can give fast access to the synopsis of entire specialist and patients association. Such has been the advancement of mobile app development.
Impactfulness on United therapeutic staff
Mobile friendliness is making progress in the social insurance industry. A more substantial part of attendants currently possesses and use gadgets in therapeutic settings. A study demonstrated that 80% of all medical attendants owning cell phones use mobile applications.
They use the wellbeing apps in their work environment. 70% of all attendants studied uses cell phones applications to get clinical information.
Especially the data on tranquilizing communications. Some take the assistance of mobile apps to learn different restorative conditions.
Thus, the partnered therapeutic staffs are now utilizing cell phone applications to keep themselves educated. They can speak with other restorative offices at their doctor's facilities.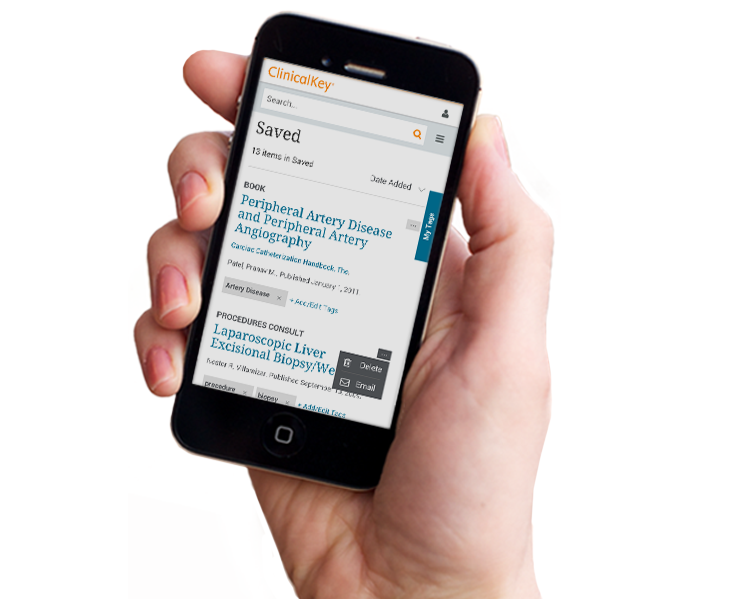 Impactfulness on medications
There has been an incredible effect of mobile-friendliness on drugs as well. Medical mobile applications have risen as the learning bank for finding drug references. All this is possible just in a matter of a couple of taps. They are used by the two doctors endorsing pharmaceuticals and drug specialists. They can so while searching for another option to a medication.
These medication revelation applications help restorative scientific experts. It enables them in discovering the properties of available medicines and figuring new ones. People use these applications for identifying references to drugs by patients.
Additionally, we have online pharmaceutical disclosure, requesting, and conveyance applications. These solution conveyance applications fall in the classification of mobile wellbeing applications; the half portion of such claims is entirely in light of the online business display.

Healthcare apps impact on process/strategies
Lastly, medical services applications enable healing facilities to disentangle every one of their procedures. They can keep tracks of staffs, hardware, time, and timetables. It can additionally dole out a few undertakings to related resources.
Mobile Health applications can assess highlights for patient caring and administration, records and history.
They can also take charge of appointment and be alerting, specialists and their accessibility. It can take care of other back-end processes as well. It is a crucial feature in the mobile app development process.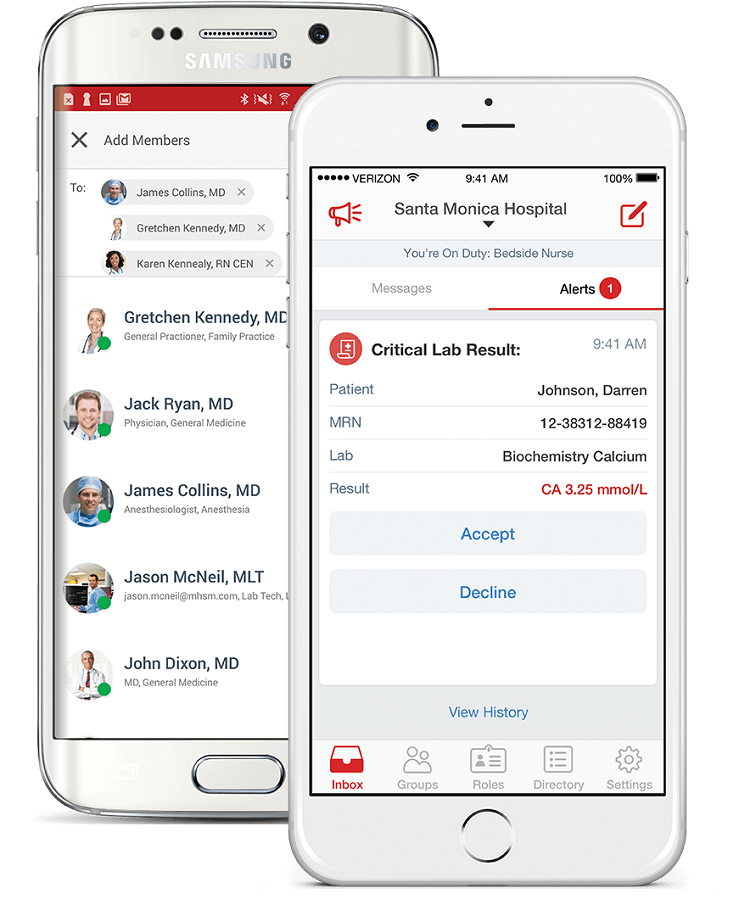 Conclusion
Without a doubt, therapeutic services have been one of the most affluent areas. It comes in picture when we talk about going mobile friendly. As we don't know anything, is more valuable than life! The usage of social insurance applications has made things easy for the specialists and patients. It has given an apparatus to respond to medical problems rapidly.
The unified therapeutic staff has got a less demanding approach to work amongst specialists. They can contribute to providing better social insurance administrations to patients.
For IT organizations, mobile application improvement for human services has opened another window of chances. An ongoing report distributed by Exploration and Market's affirms this. It says that mobile wellbeing application market will represent more than 28 billion USD presently.  The healthcare mobile app development has made its most dramatic entry today.
If you are searching for best healthcare app solutions to boost your healthcare business, then you can hire dedicated developers.
Gone are the days when customers prefer to shop online. In today's digital age, online shopping brands replaced the offline shopping to a great extent. Every day, people purchase products from online stores. The main reason for this is the shop from home facility. The latest trends in the technology have made e-commerce solutions industries grow faster. Online stores let customers buy goods right from their home. Also, they deliver the product to their home with reasonable delivery costs. Besides this, there are other factors too due to which e-commerce industry is booming.
Current Trends in e-commerce solutions
1. Augmented Reality
AR stands for Augmented Reality. It is a wonder to the shopaholics. The technology helps buyers buy the right goods from online stores. It creates a virtual store experience at the customers' home. They can check all the aspects of the product they are going to buy. How does the AR help users to buy the right product? Let's take an example. You are going to buying furniture for your home. With the help of AR technology, you can test it by placing it virtually in different areas of your home. If the furniture does not match to your home decor, you do not but it. Hence, the AR reduces the product replacement issue.
Let's take another example, in which you want to buy clothes. The offline shopping, in this case, is a right way. But it wastes your lots of time. AR drops this problem. While shopping online, AR provides customers with a facility of virtual clothes dressing rooms. In these virtual dressing rooms, customers can try various clothes and buy the one which best matches your style.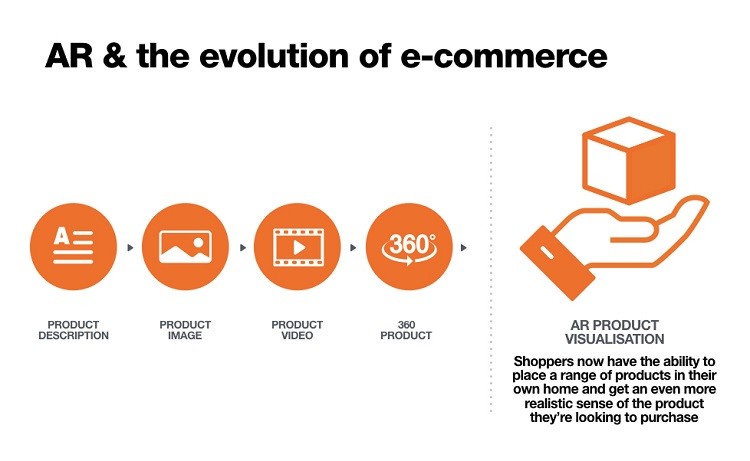 AR and Ecommerce Evolution
A lot of brands have installed AR on their platforms. Let's see some of these:
IKEA
IKEA is a famous furniture brand. The AR app of IKEA lets buyers enter the virtual IKEA store. It saves a lot of time of shoppers. Also, it raizes the users' experience. The IKEA AR App offers the best way to shop furniture online. In the IKEA app, products are available in the 3D view. So that, the customers can check all the dimensions of the product. They can place it virtually at the desired place in their home to know the exact space requirements.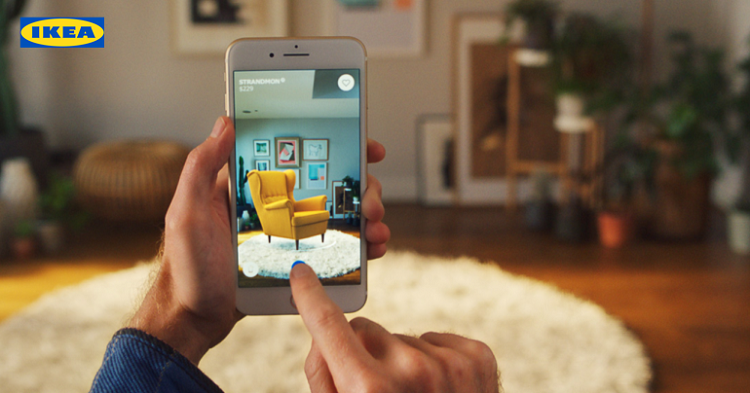 IKEA AR App
Lacoste
The LCST AR mobile app of Lacoste lets users try a variety of shoes virtually. Customers buy the boots which best match their character.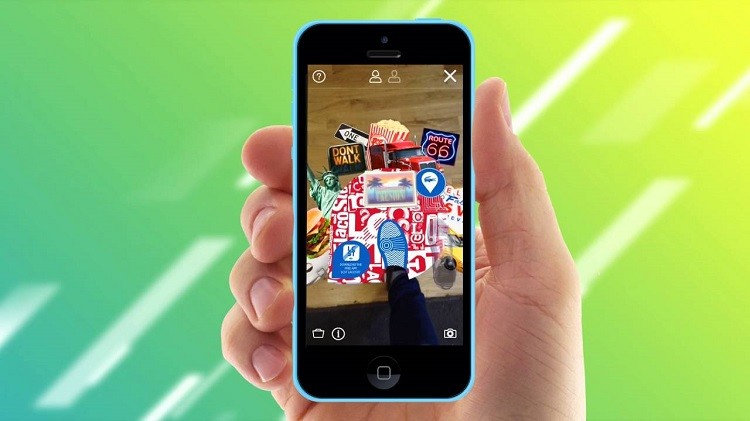 LCST AR App
American Apparel
American Apparel is among the trusted and most fashionable clothing brand. It lets its buyers try clothing on its AR app. The shoppers can try a variety of clothes on its AR app and buy the clothing best suited to their personality.
Augmented Reality has become a necessary tool to be executed in online stores. That's why it is on the target of every app development company.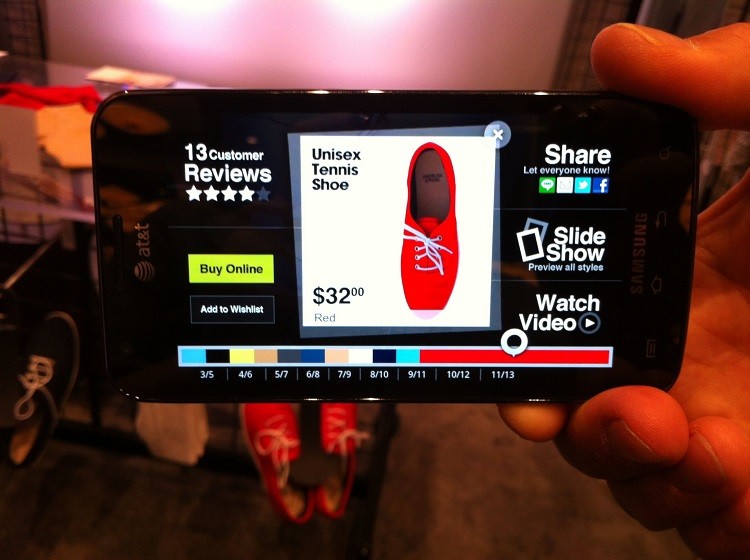 American Apparel
Read More: How Augmented Reality and Virtual Reality are Transforming the Enterprises
2. Automation
Automation is the boon to many industries. Today, we find the application of automation in almost all industries. One such example of automation in the e-commerce firms is the chatbots. Chatbots are an excellent tool for online marketing.
An e-commerce solutions industry offers 24×7 shopping facility to its users. Therefore, it requires the 24×7 availability of the staff. Users can visit the online store anytime to make a purchase. If they face any issue regarding the product description, they want its immediate solution. They can ask their queries by chatting on the e-commerce platform. It is not possible for humans to reply to the questions of a lot of users quickly. The chatbot is a solution to this problem. Chatbots reply to the users' queries immediately. It increases the users' experience.
Let's see examples of some successful e-commerce chatbots:
1-800-Flowers
1-800-Flowers was one of the first chatbots on Facebook Messenger. It lets users send flowers and gifts. Users can select the different items based on the types of event like a birthday, anniversary, etc. It allows users to make the purchase and give them shipping updates.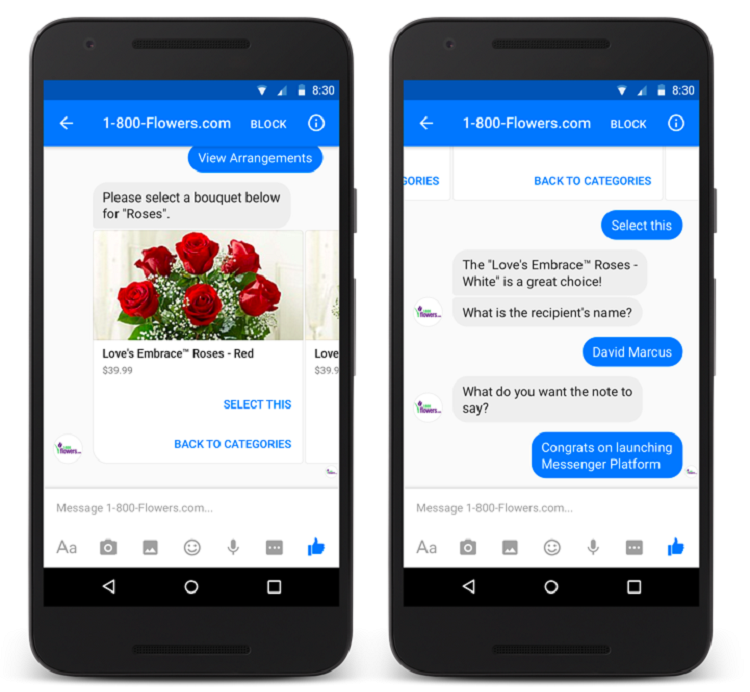 1-800-Flowers
H&M
H&M is one of the favorite clothing brands. It has a chatbot messaging app, Kik. The app promotes users product based advice on their choices.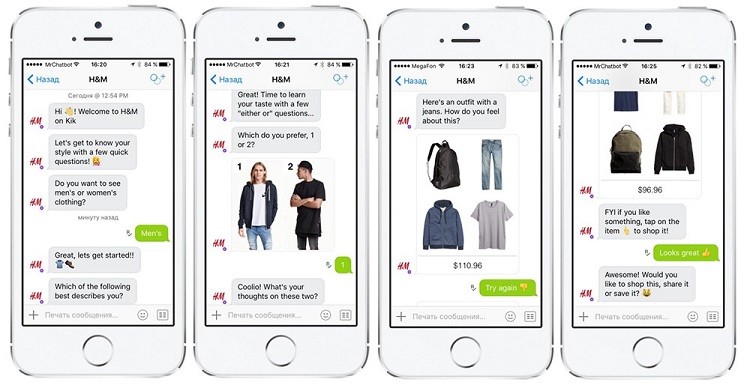 H&M Chatbot
Read More: How is Artificial Intelligence Impacting E-Commerce?
3. Voice Search
The Artificial Intelligence has made voice search feature a boon to both users and firms. Today, many e-commerce brands are offering the voice search feature to their customers.
Walmart is among such brands. It lets its users make a purchase using their voice on Google Express. Moreover, they are working on this technology to make it better than before. In the future, they will allow their users to place in-store pickup orders via Google Home.
According to research, about 40% of customers use voice search before making an online purchase.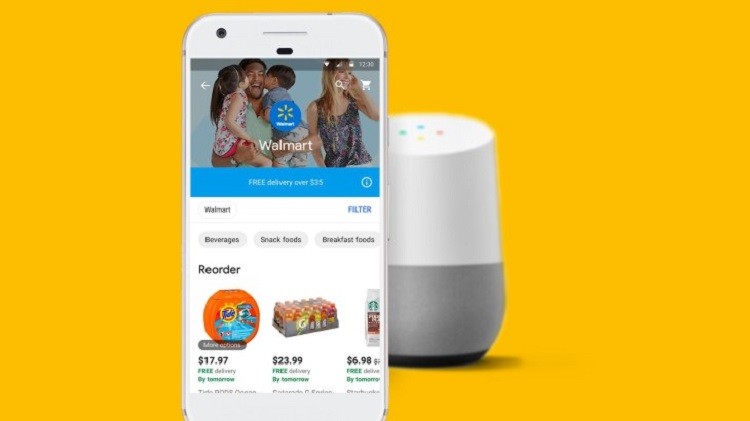 Walmart Google Home
4. Image Search
Consider a situation of offline shopping in which you see a product, but you are unable to buy it because it is out of your budget. In such a case, you look for the same product in other shops. In the online market, it is called an image search. You can select the image of a product which you want to buy. By using the image search feature, you will be able to find the same product at varying rates.
Pinterest, for example, is using this feature. On Pinterest, users find the related pins by using the image search. For this, you have to zoom in an image on Pinterest.
Today, there are a few brands that have executed the image search feature. It is estimated that the image search will make up about 50% of all the searches by the year 2020.
5. Digital Supply Chain
On-time delivery of a product is one of the crucial factors for e-commerce enterprises. The biggest challenge for the e-commerce brands is to deliver the product on or before the said time. The digital supply chain is helpful for on-time delivery.

Digital Supply Chain
6. IoT
IoT stands for the Internet of Things. The Internet of Things is a technology to connect devices to one another via the internet. The connected devices can send and receive data. IoT has many applications in various industries. For example, the education industry, the medical industry, etc.
An example of IoT in e-commerce is the tracking of a product. Al the e-commerce industries provide product tracking facility to their customers. Using this feature, users can know the location of their product.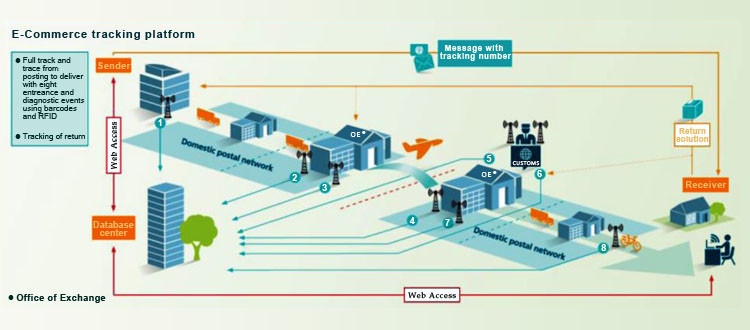 IoT E-commerce Tracking Platform
Conclusion
The e-commerce industry is gaining popularity. There are many reasons for this. Many trends affect the e-commerce industry. The AR in e-commerce provides the users with a facility to shop from virtual stores. On the other hand, IoT has made it possible to track the location of a product. Besides, the image and voice search feature provides more flexible search features.
If you are searching for best e-commerce web solutions to boost your e-commerce business, then you can get in touch with us.
It is obvious that all internet users love to browse. These browse about any little thing and can visit numerous websites to gain information. An average user used to visit 89 websites per month in the year 2010. After 8 years, the data has changed a lot. What do you notice first when you visit a website? The first thing a user seeks is information. But what if the user is not looking for information? What if the client is looking for services or products? Reason can be anything but the primary thing is the user interface and user experience must be excellent.
What is the User Interface?
The user interface is nothing but a simple to understand and access design that interacts with the users. This is a way through which an internet user interacts with the website. User interface contributes to improving the user's overall experience. Touch screen interfaces, icons, menu bar, toolbar, windows, buttons, and images are some parts of the user interface.
These elements influence the user's decisions with great efficiency. Hence these are the factors to concentrate on. Websites need to be user-friendly. If any website is difficult to understand, the color combination of web pages are ambiguous, there are higher chances of increased bounce rate. The color grids are supposed to be pleasant for the eyes and all buttons should be handy.
What is the User Experience?
User experience in the terms of websites is nothing but offering an experience that meets the exact user needs with no fuss and bother. While strategizing user experience, it is not enough to provide what the end users are looking for. Rather, offering something extra that is unsaid and not asked. In the marketing language, fulfilling consumer's demands offer satisfaction.
But offering something more, beyond expectations delights the end users. A delighted user is better than a satisfied user. It boosts the brand loyalty. For instance, when you buy a refrigerator, the dealer installs it for free and charges no installation fees. These delights end users.
Read More: The Future with AI: How AI Impact UX Designing?
Users leave websites within few seconds for 2 major reasons:
When they do not get anything useful. Users visit any website for one primary reason that is information. Information can be about anything like any topic, brand, product or service. If the user does not get proper information, he or she can immediately close the window and leave the website.
When a user does not know what to do. Many websites and mobile apps attempt to deliver some extraordinary features and end up in confusing users. Many times consumers do not understand which button to click and which option to select.
Also, content plays an important role. Developers might select some unique alternatives for simple words. For instance, Say Hello for the Contact Us button. This might confuse the user and ultimately the user will leave the website.
UI UX designers are different. UX designers work on technicalities whereas UI designers work on graphics.
Sources to hire UI UX designer
1. Freelancer.com-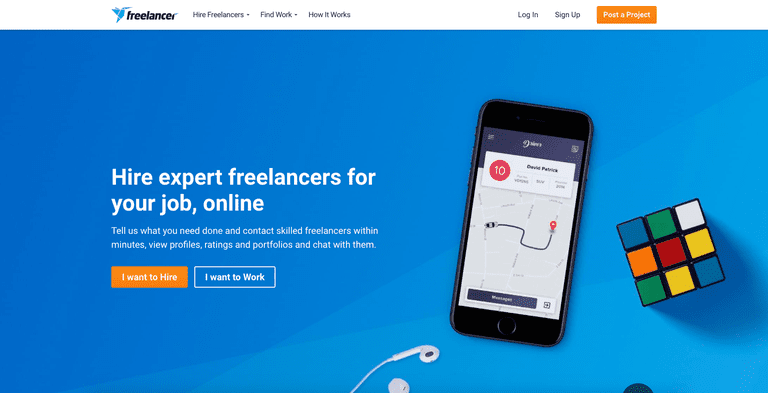 Freelancer.com has everything and everyone. You can get android developers, ios developers, Magento developers, angularJS developers, etc. here. This place is full of talented people and experienced resources. Companies who wish to hire UI/UX designers can get skilled designers here. Hire UI UX designer on the basis of various parameters like experience, skills, number of projects handled, etc. Freelancer.com takes a small percent of share from both recruiting company and freelancer.
2. Toptal-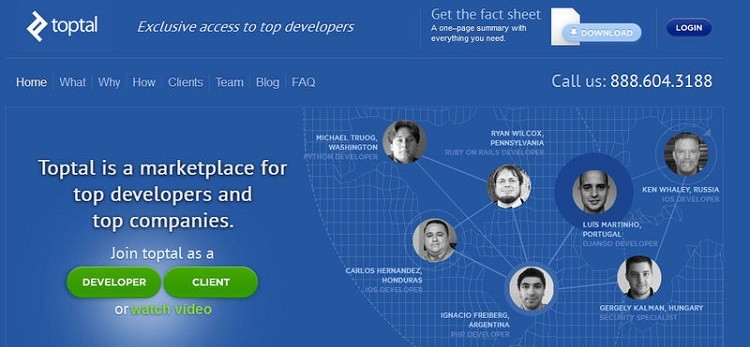 Toptal's team claim that they offer only the best 3% of freelancers. Companies can get excellent skilled and experienced UI/UX designers. Their selection criteria are very tough. It is a paid service.
3. Upwork-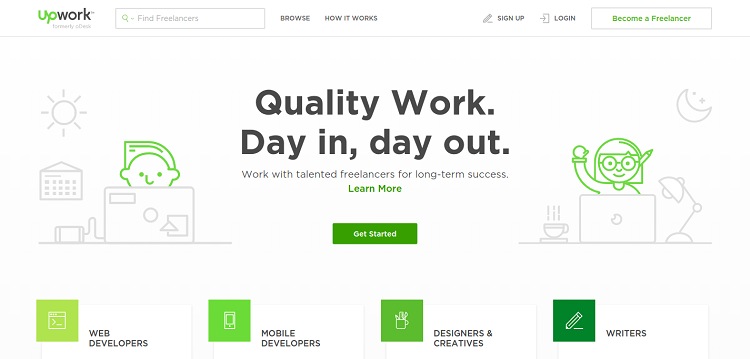 Upwork is similar to freelancer.com. It is a great place with thousands of designers and developers. There are many UI/UX designers in Upwork. You can select the best ones by filtering on the basis of experience, earn points, projects completed, etc. Upwork charges a certain percent of your deal with the freelance developer.
4. Smashing jobs: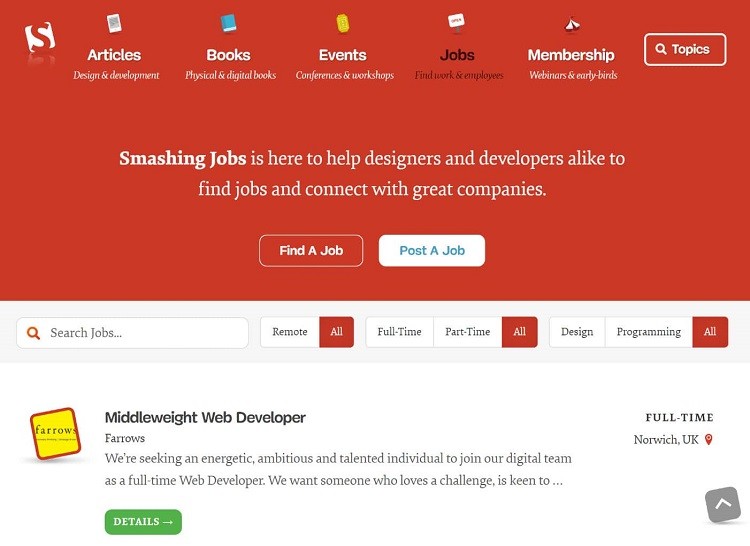 Smashing jobs also known as Smashing magazine. The primary purpose of Smashing magazine is to publish articles about technology. They also work as a platform to hire various resources such as UI/UX designers. It is a paid service. Hence you can expect a professional approach only. An organization who wishes to list their UI UX designer job will cost $225 for listing full-time positions and $75 for freelance. It has 2000000 monthly unique visitors and hence it is one of the most renowned and reliable platforms to find UI UX designer.
Want to hire UI/UX designer? Here is a list of top companies offering best UI UX designer
1. The Ninehertz:
The Ninehertz has many creative resources who provide UI UX design services. They are known for delivering best and highly interactive websites, web apps and mobile apps. They develop sophisticated graphics, logo designs that bring ahead the prominent user interfaces.
Direct access to resources
Weekly meeting with clients via Skype or mail
Hire full-time, part-time or hourly basis
A dedicated in-house team of certified UI/UX developers
Incorporating emerging technologies like IoT, Beacon, Wearables, etc.
Meticulous user-oriented strategic approach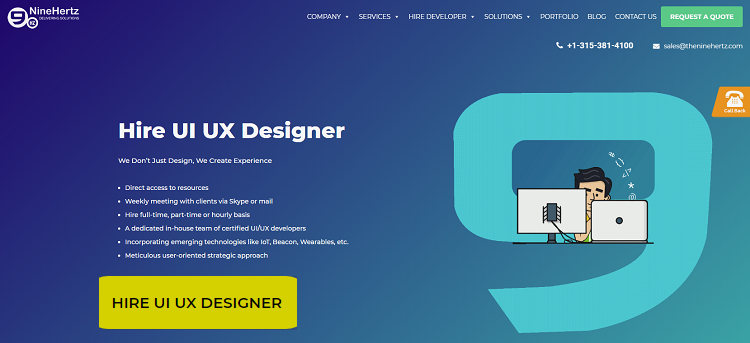 2. Wink Tales:
Wink Tales offer full cycle UI UX designing. It also offers testing and improvements. They offer:
Digital strategy
User flow
Information architecture
Wireframing
Interface and visual design
Interaction design
Content strategy
Prototyping
3. Mindster:
Mindster is one of the best UI UX Design Companies in India. They are known to create stunning functional B2B apps with improved usability. They offer:
Wireframing and designing
Prototyping
Visual design
Usability engineering
Development
Testing and support
Steps to hiring quality UI UX designers:
Check portfolio/previous work/reviews: Portfolio is nothing but a list of work done. It includes all websites, web apps, mobile apps designed by the UI/UX designers. Reviews are very important to judge a designer. These reviews or ratings given by previous employers indicate what was the performance in the previous projects.
Communicate: Communication can decrease chances of ambiguities and improve performance. Designing is a crucial task and hence companies must clear all requirement related points in the beginning.
Check the experience: There is a certain project in which freshers with a couple of years of experience cannot fit in and a designer is needed with decades of experience. Hence, it is important to check the experience.
Conclusion
Designs play an important role in websites, web apps, mobile apps, etc. these designings include UI designers and UX designers. To hire UI UX designers, it is important to select the best sources/companies. Also, refer steps to hire UI UX designer.
If you are searching for a professional web development company that excels best in design services, then you can get in touch with us.
Internet of Things (IoT) is rapidly growing and penetrating deep into the businesses impacting their work process and inspiring them to utilize this technology to make smarter devices and services. IoT is transforming many business models into digital businesses, improving the complete work cycle of the businesses and simultaneously enhancing the economy. According to the Gartner, by 2020 there will be 20 billion internet-connected things.
However, the problem arises when businesses are unaware of the tremendous opportunity this technology offers to the businesses. However, few enterprises are making a move to utilize IoT for the betterment of the users.
A few weeks ago, at Computex, Microsoft unveiled Window 10 IoT Core Services for the public preview. The Windows 10 IoT Core services enable IoT solutions that are processing or running on the IoT Core Services to commercialize. Thus, organizations can create long-term business models for enhancing business values.
In this article, we will see what Windows 10 IoT core is? Moreover, what are the benefits of Windows 10 IoT core services?
What is Windows 10 IoT Core?
Window 10 IoT core is from the IoT family of Microsoft Windows IoT. Microsoft rebranded "Windows Embedded" to "Windows 10".  Windows 10 IoT Core optimize for devices with or without displays. It can run on both x86/x64 and ARM devices.
There are two primary services that Windows 10 IoT core offers:
Device Update Center: Here, overall device performance can be seen, and updates can be scheduled. These scheduled updates are delivered via Content Delivery Network.
Security: With the combination of Azure IoT Device Management and

Device Health Attestation

(DHA), device security and device safety are analyzed.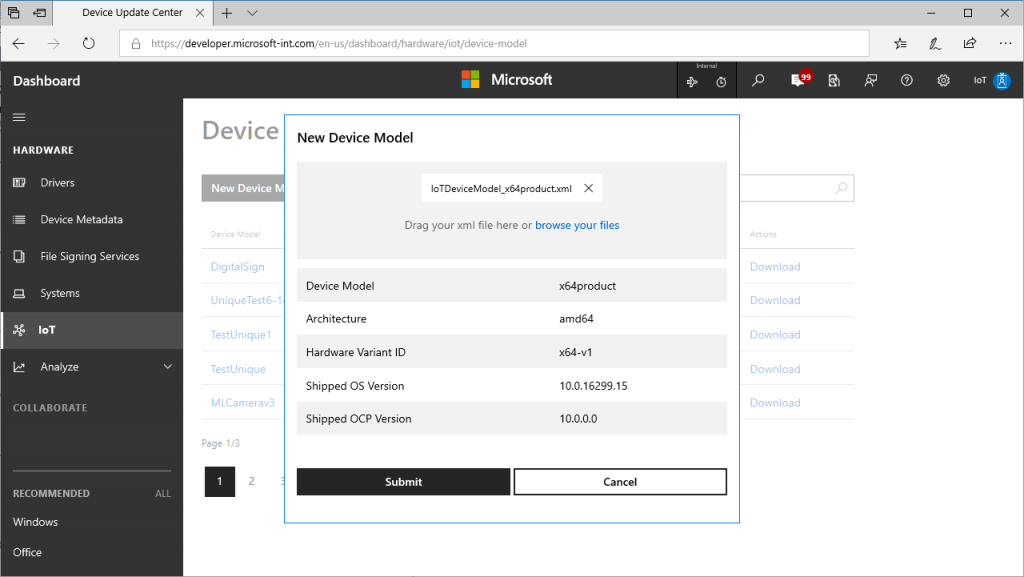 Earlier this year, Microsoft announced that they would release a pricing model and 10-year support for both Windows 10 IoT Enterprise and Windows 10 IoT Core. Along with that a partnership with NXP to support IoT Core on i.MX 6 and i.MX 7 processors.
Of course, the Windows 10 IoT Core Services are not free of costs.
The pricing model of Microsoft is as follows:
– In the preview phase, the price of IoT Core Services for businesses and solutions is $0.15 per device per month. After the preview stage, the price will be 2x times, and it will be $0.30 per device per month.
– Pay-as-you-go service will be available for the customers who are members of the CSP (Cloud Solution Provider). This feature will be available later in the year, and this will facilitate to opt for the subscription that meets your device requirements.
– Original Equipment Manufacturer (OEM) can go for the pre-paying option and can get a license for the service.
What are the benefits of Windows 10 IoT core services?
The three primary benefits that Windows 10 IoT Services offers are as given below.
1. Update Control:
To develop, customize and control device updates DUC (Device Update Control) offers update control functionality. With the help of CDN (Content Distribution Network), the updates can be distributed to tens of thousands of Windows users. These updates can implement on the device drivers, operating systems, and OEMs.
2. A Decade Tenure:
Yes, for next 10 years, any updates to keep the device security integrated, Windows 10 IoT Core service will be for 10 years supporting all Windows OS through LTSC (Long-Term Servicing Channel). As LTSC provides device stability by optimizing the changes on the base or standard OS, thus, Microsoft aims to release new LTSC oriented updates that help to make appropriate updates into the OS.
3. High-Security Approach:
DHA is offering hardware-attested security to organizations and OEMs. This service guides us about the device health or performance and by combining it with Azure IoT Device Management you can manage actions like denying network access or re-imaging the device, etc.
Conclusion
In the coming years, we are inevitably going to witness a wave of various IoT devices that will inevitably drive the world towards the one platform by connecting all. Microsoft has utilized the technology in the best and effective way to drive the market. Apart from this, Microsoft expects a release of the update in every two years for serving the promise for 10 years of support.
Many IT firms have started exploring the advantages of IoT technology, and there has been a rise in mobile app development company taking up the challenge to develop innovative apps for the clients that can connect them to the global level with their customers. In a decade, IoT will be a common name for people as they will start leveraging its benefits.