Are you a frequent user of payment wallets or UPIs for online payment? Do you grant permission to different apps to access your information like contact details, media, location, etc.? If Yes! Then, you need to be extreme precautious while downloading any random applications. In a recent alert release by Reserve Bank of India (RBI) regarding a fraud application, AnyDesk. In the release, RBI alerts the banks about the potential digital banking fraud.
What

AnyDesk

is all about?
AnyDesk is a software application used for remotely controlling and maintaining the computer. Sitting at office accessing home desktop becomes easy when you download this application. However, due to the lack of proper security measures, this application has become a gateway to your bank balance for the scammers and hackers.
AnyDesk is a software that is used to connect two different workstations remotely. Once the perk of this software is now a big threat to digital payment systems. Let's see how it is causing a threat to your bank accounts and private information.
How Scammers or Hackers Sneaks to Your Mobile via AnyDesk App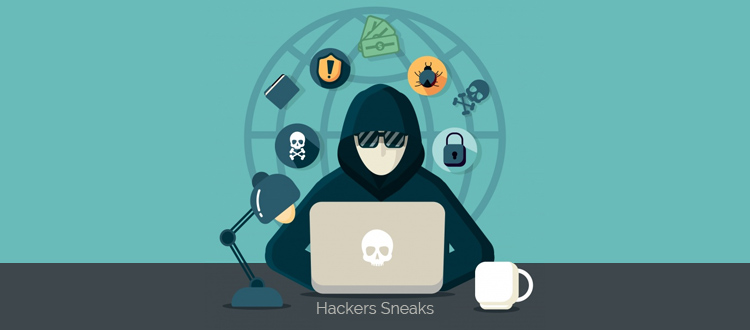 Whenever we install an application, it asks us a couple of permissions through screen pop-ups.  Sometimes, these permissions are simple like "XYZ app wants to access your location" or "XYZ app want to access your Contact Details". Many times we just click 'Ok' without much investigating the need to grant them permission.
However, we don't know the back-end of the application. How secure it is for protecting our information? Thus, we are not on the driving side but on the driven side. Hence, the only option to leverage the benefits of the particular application, we grant them permission.
Thus, it becomes the sole responsibility of the app development company to implement meticulous app security measures into the application. In this case, AnyDesk application failed to provide proper security to its users.
Let's take a look at how do these hackers took advantage of this application to fill up their pocket with your money. The modus operandi of this app is simple.
First, fraudster asks the user to download the application.
Once installed, a 9 digit code is received on the user's mobile that is accessed by the fraudster by inserting that code in his device.
A couple of permission request will be sent to the user or victim's phone like any other common application asks.
And when your grant permission to these requests, you're device is practically in control of the fraudster. Now, whenever you make transactions, OTPs or bank details are shared by the scammers.
In a few simple steps, you fall for such a lame scam and lose your money and most importantly your privacy. As the scammer can easily perform transactions from your account from any devices without your knowledge. Through UPI, Payment wallets and other digital wallets, the scammer can make transactions. Hence your bank accounts highly vulnerable to become empty. Thus, RBI alerted people and asked banks to spread awareness about such insecure applications.
Measures to Take by Users to Prevent any Privacy Breach
Always read the terms and conditions of the applications.
Download authentic applications that are verified by your banks.
Avoid downloading financial apps from social media or open source.
Before giving permissions to applications learn the need of giving them such permits.
Measures to take by Mobile App Development Companies to Secure Applications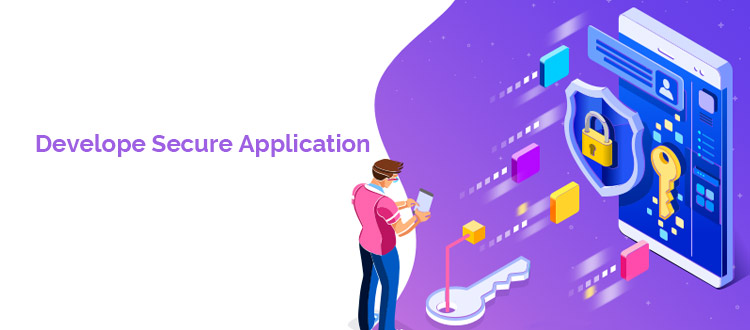 The reason for any breach in the security occurs due to the lack of strengthening coding by the app developers. With a loophole in the development cycle, can cause a threat to the users of the applications. As private information is at the stake, mobile app development companies need to implement the proven techniques to restore the security of the apps.
Here are key measures for mobile app developers to consider while developing applications.
1. Develop Secure Coding
Developing a weak code is the same as using a rusted lock to close your house door. This can be later become a gateway for scammers and hackers to attack your applications. Design a robust app with high security. Make sure your code cannot be reverse engineered however, it is easy to update in the future.
2. Implementing Authorized APIs
APIs should be authorized centrally for exceeding the security levels. The APIs which aren't verified creates a loophole for the hackers. Thus, only authorized APIs will help you to reduce the possibilities of security fissure.
3. Data Encryption
Every bit of data must be encrypted to securely share over the application. Encryption transforms your data into a secure code that can only be read at the receiver end through a decryption key. Thus, even there is a breach in the data, it will be tough to acquire the original data.
4. Use Two-Level Authentication
If you use simpler or vague password protection, then it is easier for hackers to steal the information. On the other hand, many app development companies when design the applications make sure to implement two-level security protection. This helps users to get a more authenticate way to secure their personal data.
At the developers' end, they can mandate the implementation of a bold alphanumeric password to be inserted by the users.
5. Implement Cryptography Tools
Coding meticulously is a must but then storing them on a local container will vanish the entire efforts. Thus, use authentic cryptographic tools and protocols like SHA1, MD5 and trusted APIs like 265-bit AES.
Remember having a trusted well-structured encryption code is a must in today's tech-based industries to protect highly sensitive data.
In addition to the above-mentioned measures for developers, to have a stable and secure network connection on the back-end is equally important. Today most of the data is stored on the cloud server, hence having a tight security API becomes a must for companies.
Friendly Advice for Users
Never share your OTP or Bank Details to anyone and especially over social media.
Frequently change your passwords.
Make sure you use https website version
Only use your personal device to make online payments.
Never use public Wi-Fi as they are not a secure medium.
Conclusion
With the increase in the number of online ransomware attacks and hacks of digital wallets, users are getting anxious for using such platforms. Before encouraging the users to use online platforms to buy or sell things or make online payments, it becomes the sole responsibility of mobile app developers to design secure platforms.
Although, creating an app with perfect security measures is possible but it is advisable to users to keep track of the unusual account activities and be alert of any fraud. If you find any malicious activities then report to the cybercrime.
Back in the late 90's and early 2000, creating a website required people to have serious technical and website knowledge. During those times you could not just wave a wand and create a website in a few minutes. Individuals would spend days and sometimes even months, trying to create a perfect website. However, with passing, time things began to change. Standing in 2019, anyone can create a website within a few hours without having ample technical knowledge as well. Those who can create a website without knowing much about the in-depth functionalities, owe their thanks to CMS.
What is a CMS? Well, a CMS or Content Management System is used to create and modify digital content for various purposes. There are several CMS companies and Joomla has grown to become one of the most popular CMS. A revolutionary objective to make web development even more efficient, Joomla development services can help you create a brand new website.
Some of the most popular names like Harvard, eBay, General Electric etc. use Joomla to build their websites. Joomla development services are very popular nowadays because it is simple and consumes less time. Now we will discuss some important steps that you need to follow to create a website using Joomla 3.4.
Steps to create a website with Joomla
Creating a website on Joomla 3.4 is not a hectic task but it still takes some doing. There are some important steps which you need to follow sequentially. The steps are – Understand the Joomla Admin Interface, Install a Joomla Template, Add Content, Create Menu and Add a module. Any Joomla website development company will follow these steps as well. So have a closer look at the steps from the detailed overview in the upcoming section.
Prerequisites – Before we discuss the important steps for creating the website, there are two elements you need beforehand. The first is choosing a domain name and the second is to find a reliable hosting service. Your overall task becomes much easier when you have these two elements ready for your website.
Major Steps – When you have the domain name and hosting service ready, we are ready to move towards next steps. Follow these steps to create a stunning website using Joomla 3.4.
Step 1 – Joomla Admin Interface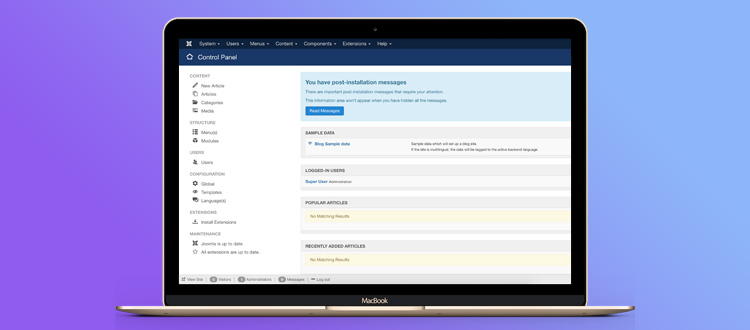 Download the setup file for the Joomla 3.4 and install it on your personal computer. There are two different ways by which you can install it – manual or direct installation. It is recommended that you go with the direct installation for safe and stable service. If you cannot carry these processes, then simply ask a Joomla development company for helping you out in creating the website you want.
Once installed, you need to understand the Admin Interface from where most of the work will be done. The menu at the top of this window contains all the major administrator functions and features. On the left, the sidebar has the tools required to manage the website.
The 6 major sections of the Admin Interface that are of most importance –
System – Once the user enters this section, they can get the Global Configuration option. You can easily change the settings which will affect the whole website and other aspects. The site, system, filters and even the server can be modified from here. Once you are done, you can easily come back to the control panel with a single click.
Users – With the help of Joomla 3.4 you can allow multiple users to access a single website. By using the User option, you can give Super User access to anyone you want to. The Super User can add other users and grant them different levels of access.
Menus – This option allows you to create and manage different navigation menu on the website.
Content – As the name suggests, with the Content option you can create and modify articles and blogs. You can also make featured articles and manage all the other media files.
Components – From here you can access the different functional elements of the website like banners, news feed etc.
Extensions – Extensions are a great way to make your website more interesting and efficient. Different templates, plugins, and languages are easily accessible with this option.
Step 2 – Installing a Joomla Template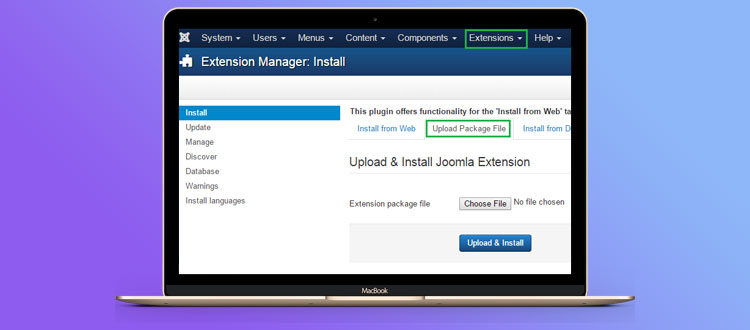 Joomla Templates are available in the Extensions tab. You need to install a template before carrying on with other aspects of the website. Here are the steps required to install a template in Joomla.
First, you will need to click on Extensions.
Then select the Extensions Manager.
Now, browse for the template you want to install.
Select and click on upload to install the template.
Joomla comes with three other different options to install a template from the Extensions tab.
From the Web – Joomla 3.4 allows you to directly install a template from the Joomla Extension Directory.
The Directory – You can also install an extension in Joomla provided you know the given path of the directory.
Using an URL – To add a template or any other extension, users can enter the URL and upload it.
Once you have selected the template, you will need to activate it. First, go to the Extensions tab and select the Template Manager. In the Manager screen, search for the template or extension file and make it the default template. You can do it by clicking on the star symbol. The template will activate on the website in a few seconds.
Step 3 – Add the desired content
As soon as the template is ready, your website is now ready to host your desired content. In Joomla 3.4, the term Article is used rather than content. So how are you going to add your content on your website? First, on the left sidebar of the Joomla control panel, you will need to select "Add New Article". Once you click on it, you will have to create the content along with a suitable heading. You can make your content interesting by adding pictures, infographics, etc. Once you are finished with the content click on "Save & Close" option available in the menu manager.

Step 4 – Creating the Menu
If you do not add the article you created on the menu, it will fail to appear on the website. Joomla 3.4 gives you the choice to go with the default menu or create your own. If you want to create your own menu, go to Menu Manager and click on "Add New Menu".
Add the title for this new menu and click on "Save & Close". Once the menu is ready, you will be able to add the content. Click on "Menus" and then select New Menu. Then click on"Add New Menu Items".
Step 5 – Adding the Module
Now we are at the final step of the overall process. Adding the module is an important step. First, you will need to go to Extensions and then click on Module Manager. In the Manager screen, you will get the option to create a "New" module. When the pop-up page appears, select the menu.
Give a unique title to the module and select your menu. After these steps are complete, go to Positions and make sure to select the final position for the menu. That's it! On the website, you will be able to see the menu, module and also the content which you created. Joomla web development services will surely cover all these aspects that we mentioned.
So here are the important steps that you will need to follow in order to create a website using Joomla 3.4. Every Joomla website Development Company is gaining popularity as more people want to use Joomla. We hope this guide will help you to create a brilliant website for your content.
Dream11 is one of the most popular and trending fantasy app in the Indian subcontinent. It has emerged to become one of the biggest names in the fantasy sports genre of mobile applications. With more than 20 million active users, Dream11, as a result, continues to lead the fantasy app crusade. This application is popular because it allows the participants to win some quick money.
Since it is allowing users to choose from a wide range of sports, thus, it is significantly more admired. From football to ice hockey and cricket to basketball, Dream11 features games of all these sports tournaments played all over the world. So based on the area of expertise, users will be able to play efficiently. Over time several Dream11 clone apps have emerged as well which testifies how popular it is.
If the participants have the right knowledge and skills, they can win a significant amount of money from each game they play. Are you planning to develop an app like Dream11? However, you must understand that it is not an easy task to start a fantasy app development project.
In this article, we will discuss in details about some essential tips that will help you in creating such an app.
Crucial Application Features Required
In this section, as you can read above, we are going to talk about the crucial features that are required for fantasy cricket app development like Dream11. Without the presence of the following features, it will not be possible to run a fantasy based app. We have divided the feature into two sections – features for the contestant and features for the Admin User. Keep reading to know more about these core features.
Core Features for the Participants/Contestants
Here are the features which as an app developer you will need to include in your Dream11 clone app for the users.
Logging in to unique accounts is probably the first and most crucial feature that needs to be present in this app. The users will need to log in and create their own account. From this account, they will take part in fantasy sports. Details like email ID, personal number, a unique username, etc. are must for the initial log in.
The landing screen is the home screen where the users will land once the login is complete. The users will come across the several sports game that is being played. Even, the upcoming matches will also be displayed on the landing page. On the landing screen, you will need to provide the users with a filter to search according to their preferences. They must be able to filter results by the sport, type of matches, date, tournament, etc. Once the filters are applied, the candidates will get their preferred results. Now, they are going to be redirected to the contest page.
On the contest page, the users will be able to see the details of the contest they will participate in their dream11 clone app. The details can be filtered by – Entry Fee Range, Winning amount, Winners Count, Winning Range, Contest Type, and Contest Size, etc. The participants should be able to view the results according to their requirements and join the game.
As the name suggests, this feature will accept the participants to join the contest. They will need to pay the required entry fee and start participating in the fantasy game.
This is an important feature to add in the application. The users will be able to personalize their profile from this feature. Apart from updating their profile, the users can also check – reward points gained, details of their account, bonus, transaction history, option to add cash, Referral option, etc. The profile settings feature will, therefore, give full control of their account to the users. They will be able to make the necessary changes, whenever they want to.
So here are the important features that you must include in your fantasy sports app development that is going to be a dream11 clone. These contestant/participant-centric features are very much vital for the overall functionality of the application. Now we will move on to the next section that will show you the characteristics of the admin user.
Core Features for the Admin Users
You are now aware about the features for the participants which are required in the application. Now have a look at the features those are necessary for the admin users for your app.
Admin Login
The admin user can log in to their account using this feature by entering the password and username. Without logging into their accounts, the users will not be able to participate.
Interactive Dashboard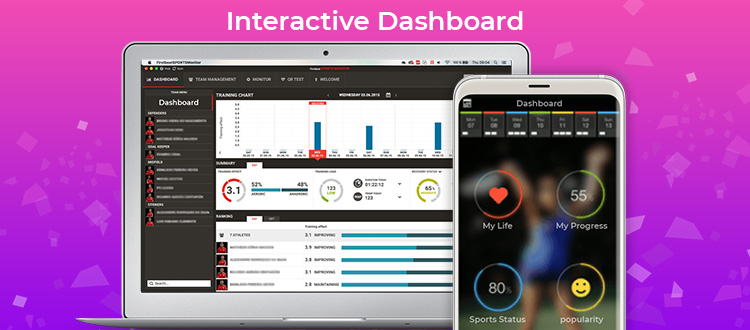 It is the dashboard where the users will get to know about various statistical figures. These include a total number of matches played and information regarding the total number of contestants. It will also show the total earnings of the users in the application.
User Account Manager 
This feature gives the user the ability to manage their entire account. Using this particular feature, users can edit, activate, delete or even deactivate their account.
Manage Games and Contests 
This feature is very important to manage and coordinate the different games ongoing. From this section, the admin can manage all the game categories, adds, edit, delete or even deactivate a match contest if needed.
View Earnings and Rewards 
The most exciting prospect of a fantasy application is the rewards and earnings of an individual. Using this feature, users will be able to get full details about their earnings. The transaction and balance will be present for the user.
Report Manager
The report manager feature allows application users to get access to various reports. For example, earnings report, player ranking reports, etc. will be available because of the inclusion of this feature in your fantasy cricket app development.
As you can see, these are some of the top features for the admin users which are essential in your fantasy sports app development project. These features add more convenience, flexibility, and ease of access to several aspects of the app. Therefore, it is essential to include them for a better in-app experience.
Additional Features 
We have discussed in details about the two crucial sections of your fantasy sports app. But here is a bonus to you which will enlighten you about some more added features that you can include.
Live Score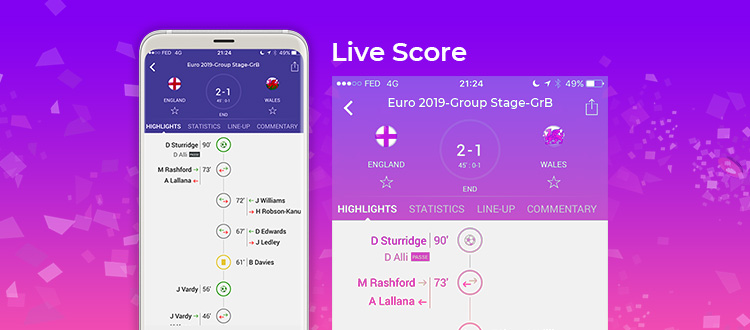 The live score feature engages the contestants into a real-time experience of the game that they are playing. They can keep a check on the games, highlights, and real-time score.
Push Notifications 
Push notification feature will keep the users notified about important events. It will surely remind them about a game that is about to begin or the game results.
Email Reminders 
Email reminders will notify and keep the users updated via emails regarding upcoming matches and games for the Dream11 Clone app.
Final Verdict
Here are all the details about the features which you need to have in your application. The fantasy cricket app development process is not easy, but it is not impossible as well. Fantasy sports mobile apps have a bright prospect in the coming days. The demand for fantasy app development will rise by 30% in the next five years. However, you need to emphasize these features and successfully create a fantastic fantasy sports application.

The economy of many countries is now changing from a cash-based system to digital wallet. With the advent of blockchain wallet app development, the scenario is now changing for the better. Getting access to a digital e wallet app is now easier than ever. The emerging market is very dynamic and is opening up opportunities for the bitcoin wallet app development. There are lots of challenges, mostly in terms of security. However, a lot of users are still afraid to use digital wallet technologies.
Most people back out because they are afraid that private data might be stolen and this is why the development of apps should be done in a way so as to make them feel secure. You could earn the trust of your customers by creating a e wallet app for them that would make them feel secure and safe.
The following are some of the tips you can use for a blockchain wallet app development.
1. Nothing can be as important as transparency
The customers would be drawn if the wallet is transparent. It means it is easy to see what is going on and the customers stay informed. After all, everyone is cautious about their money, and if they are trusting you with it, you should be careful in handling it. The need for transparency in the business is indeed very high. The customers must be able to understand the process and adapt to it easily.
For instance, if they are going through a transaction, would they be able to retract it or how would the refund process take place. It is important to be detailed while maintaining the transparency of a business.
2. The privacy policy should be crystal clear
Customers are always concerned with sharing their private information, and this is why they back away from online transactions. They often feel insecure about sharing their private information like location, personal identity, contact information, credit card number among others. This is why a wallet app needs to be designed in a way that security is as tight as possible.
Customers should feel that their personal details are safe. This is an important thing to keep in mind while doing the bitcoin wallet app development. The clear privacy policy would allow customers to take the step to migrate to online shopping.
3. Brand names do matter a lot
Offering a face to the website is essential. It would help the business if there are pictures of the company, its engineers and founders online. People would like to know who is working to keep their day going. The 'About Us' section offers the perfect place to connect to the people and help you to convey the message that you want to tell your customers.
You should tell your customers what drives you to serve them and why the services you provide should be the one that they trust. A team photo and some valid contact details would help you. It would be a step in building your customer base and putting your wallet app open to the world.

4. Speed is everything when it comes to technology
There can be no denying the fact that access to the Internet is very fast today. People do not like to wait longer than they need to. Even a delay of a few split seconds could be hampering your profits. If they find that your app is slow to respond, customers can easily download another app in the time being. This means one of the most important things to ensure while developing an app is that it loads very fast.
Since the wallet app would be dealing with transactions, it is essential to ensure that these transactions would pull through even when the Internet connection is slow. This is because the money of your customers would be on the line.
5. SSL Certificates are Encryption is important
It is crucial to have SSL certificates on the website in order to gain the trust of the customer. Security and privacy are some of the significant concerns that bother a customer. The trust that the customers put in your apps would be loyal forever if you keep their data secured. So it would be a good idea to showcase the awards and recognition you get along the way. It would help to get you the necessary recognition.
6. The website should look professional
When you create the site, you should show that you mean business. The trust of buyers can be won by keeping in mind one essential element. You should navigate and look professional and ensure that the buyers can trust it. The text on the website cloud is clear, and the design should be clean. Clumsiness is one of the most critical factors that make visitors dislike a website. This would definitely improve the conversion rate. If you are involved in blockchain wallet app development, make sure that your site is up for the challenge.
7. Do not go back on your words
You can never go back on your words, especially on the deliveries. The online buyers or customers are relying on the wallet app designed by you, and they want to see the product updated and ready at all times. It is essential to make the product ready as soon as possible and deliver the services at the promised time. The customer would feel that the transactions are valuable and this would create an excellent online market. Establishing a steady online market would obviously mean better opportunities for you and better chances to grow.
8. Testimonials and Customer Reviews
When things are bought online, customers do not really get a chance to check out the product. They have to base their judgment solely on the reviews that are available online. This is why it would be a good idea to have a nice place to let customers put their thoughts and reviews. This would not only help you to grow your customer base but even help you to understand where you should put more stress. Bad reviews would not keep you at a loss. This would mean that the customers are truthful. Moreover, criticism is the way to make things better and sharpen them over time.
9. Social Media Engagement
Nowadays digital marketing has reached a whole new level. Businesses do not only put advertisements on clothes and items of regular use, but you can also find ads for mobile apps as well. The social media would help you to increase your outreach and make your wallet app accessible to all. Useful information can be posted about the brand, and the customers would be more open to the brand.
10. A wonderful customer service
This is one of the factors that cannot be ignored at all. The customer service is one of the most critical factors that you should account for. Customers would not leave you if the problems or questions are answered on time. They would not only stay with you but recommend you to their friends and relatives. The customer service staff should be knowledgeable and be able to offer proper information on the queries and complaints.
These are some of the tips that can help any company to involve in blockchain wallet app development with the best performance.
Social media market started with some old names like Orkut, WeChat, etc. With grand success of some platforms like WhatsApp and Facebook, developers around the world started experimenting with new social media channels.
Linkedin is one of the most used social media channels for professional use. Students, professionals, freelancers, small vendors, small-scale shop owners, etc. can use LinkedIn to find more career opportunities.
Let us see some interesting statistics about LinkedIn:
LinkedIn has more than 590 million users worldwide
154 million users of LinkedIn are from the USA
13 percent of Millennials use Linkedin
44 percent of LinkedIn users earn more than $75,000 in a year
More than half of all social traffic to B2B websites & blogs come from LinkedIn
92 percent of B2B digital marketers include LinkedIn in their campaigns
41 percent of millionaires use LinkedIn
If you want to explore career opportunities at any stage of life, LinkedIn is the best option. Unlike Facebook and Instagram, linked has space only for career talks and career opportunities. Linkedin is one social media platform that has a free version as well as paid version. The premium version of LinkedIn offers you different options like advanced search functions and the "Who Viewed My Profile" feature. Linkedin has different premium plans with different features. The plans range from 30 dollars to 100 dollars.
Just like Facebook, LinkedIn also has a news feed. Users get to know all the updates about their connections. Users can connect with other people on LinkedIn by either searching them by name, company name, designation, etc. similar to Facebook, businesses can create pages on LinkedIn. Businesses can promote their services and products on these pages. Users can follow any business pages.
This is not the only way businesses can benefit from LinkedIn. In this article, we are going to learn the different LinkedIn marketing solutions for businesses.
Ads:
Linkedin has offered different types of ads. Businesses or individuals can publish Text ads as well as Dynamic ads as well as Video Ads. More than 85 percent of LinkedIn engagements arrive from mobile devices. So it is important to optimize business pages and ads for mobiles.
Let us first see what are text ads?
The text ads appear on the top and right sides of users' feeds. In text ads, businesses need to focus more on content. The text should be clear and in a readable format. Make sure you are mentioning your top-notch USPs in the ad. The text ads allow optional images. The image can be of size 50×50. The character limit for titles is 25 or less and character limit for ad text is 75 or less.
Since the limit is pretty less, organizations and social media resources should manage to offer the best content in fewer words. Grasp the attention of your target audience with a content that addresses them directly. Do not add promotional content. No user likes to read about the brand in the ads. Offer the solution to their problems. Guide them with informative content. Ensure your call to action is clear. If possible, add your company's name in the text to promote your brand.
What are Dynamic ads?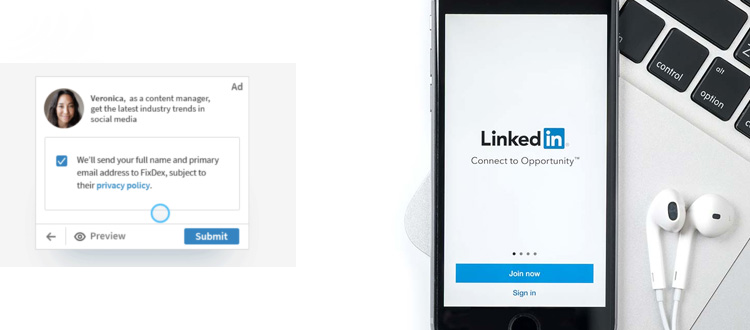 Dynamic ads are fun. These ads dynamically change its ad text and profile image depending on the target. This type of ad is primarily used to attract new visitors to the business page, prompt them to like your page and these ads also help in recruitments. The dynamic ads change photo as per the person seeing the ad. The user can see himself in the photo and another photo can be brand's logo. This unique feature of Dynamic ads increases the chances of clicks by 90 percent. If you wish to increase the brand awareness, you can select the logo in the space of the second image. Or you can also put an image of a person who is going to interact with the prospect. This helps users get a clear idea of what exactly is happening.
What is a video ad?
If an image says 1000 words, a video can say 100000 words! LinkedIn has recently allowed businesses to publish video ads. Before some months, this feature was not available on LinkedIn. The video ads auto-play in members' feeds without sound. If the user wishes to listen to the ad, he can simply click on it. Videos can be used for numerous reasons. Organizations can promote the brand through storytelling options. Do you have a story that describes your brand? If yes then you can create a fantastic video that generates the need for product/service.
Sponsored in-mail:
The way businesses send emails to prospects, you can send in-mails through LinkedIn. You can customize the messages in in mails. You can engage the prospects by sending customized messages. Sponsored in-mails can be used to send webinar invitations, event invitations, or to pitch the prospects. You can send promotional in-mail. (Finally!). The character limit for subject line is 30. Character limit for body copy is 500. You can also add images in in mails.
Recruitments: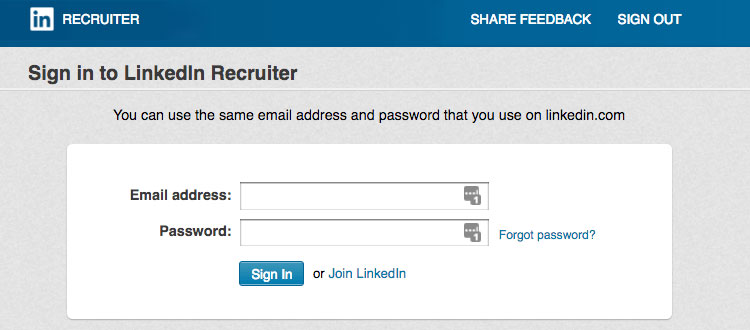 Most of the businesses use LinkedIn for recruitment. The human resource professionals can search employees through LinkedIn on the basis of designations and location. Since LinkedIn users post all details including current job and academic details, it becomes easier for recruiters to sort candidates. The best part about LinkedIn is that you can send messages to people without connecting with them. Candidates can customize the search as per designation and even company name.
LinkedIn analytics: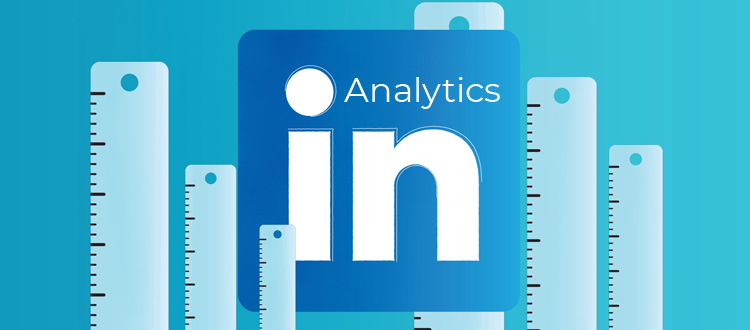 If you have a company page on LinkedIn, then you sure need LinkedIn analytics and insights. The tool offered by LinkedIn allows page owners to see if your ads are hitting home with followers or not. It offers a report about how many new followers you have attracted and also notifies new key trends that can help you in business page enhancement. You can analyze which ads are performing better and which ads need improvement. The way marketers analyze the whole website through Google analytics, you can analyze your LinkedIn campaigns through insights.
Industry-specific discussions: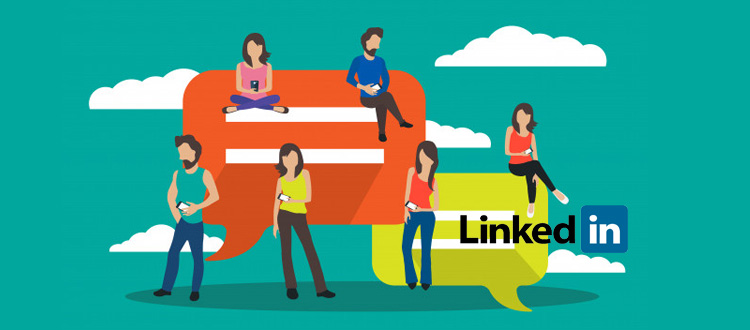 Have you written a mind-blowing article related to your industry but no one read it? To promote your work, you can join different discussion groups related to your industry. This not only lets you explore your reach but also lets you explore prospect list. By contributing valuable insights and content on these discussion groups, you can organically gain good leads. Since the people involved in the discussion would be in search of your products/services, there is no space for incorrect targeting.
Conclusion:
LinkedIn is one of the most used social media channels by professionals. You can optimize your LinkedIn marketing strategy in multiple ways. Right from getting leads to getting resources, everything can be done on LinkedIn.

Augmented reality- AR enhances a user's current perception of reality. VR needs a user to inhabit a very virtual setting. Whereas AR uses user's existing natural setting by simply overlaying virtual info on top of it.
The augmented reality app development market focuses on enticing styles in games escalation AR. AR adds sound, motion, picture, alongside the GPS information to parts of the mobile app. These apps have the flexibility to vary the read of reality by augmenting the parts.
According to a report generated by Statista, the revenue generated from AR can increase 3 times as high as that of Virtual Reality by the year 2020. As per a similar report, it's calculable that, 68.9 million units are going to be discharged by the year 2022 of AR devices. By the year 2020, 5.4 million units of sensible AR glasses are going to be shipped. AR is foreseen to own one billion users by the top of the year 2020.
The marketplace for augmented reality within the year 2016 was 2.39 billion US dollars. It's calculable to touch revenue of $61.39 billion USD by the year 2023. The compound annual rate is 55.71% CAGR. Also, the attention is increasing of AR. The AR gaming market is foreseen to succeed in $284.93 billion by the year 2023. A survey conducted within the USA reflects that 73 percent of US citizens explicit they apprehend what augmented reality is!
Here are top 10 apps that use Augmented Reality (AR):
1. Facebook: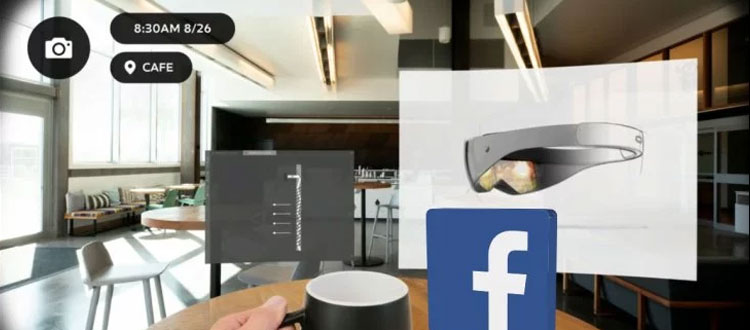 Facebook has always been in the list of apps that adopt all latest technologies and tools to offer enhanced customer experience. When it comes to augmented reality, Facebook cannot miss being in the list of top apps. When exploiting Facebook Stories, you'll be able to use numerous AR filters to spruce up your photos. It is very similar to Snapchat. A number of their augmented reality efforts conjointly embody the Camera Effects development platform, AR Studio, and others. It is not the foremost powerful AR app out there. However, Facebook goes to try and do some fun stuff with AR within the future.
2. SketchAR:
There's a touch superior skill in everybody, however, not everybody has the time to take a seat down and observe drawing hands for several hours. Draw one or two of circles on a bit of paper and opt for a sketch, and SketchAR can project that picture onto the paper, permitting you to trace around it. Users struggle to match all lines and curves exactly. The user has to hold the phone in one hand and drawing with the opposite. It works with little items of paper on most phones that support augmented reality. It's on the market for Android, iOS, and Microsoft's HoloLens receiver.
3. Pokemon Go: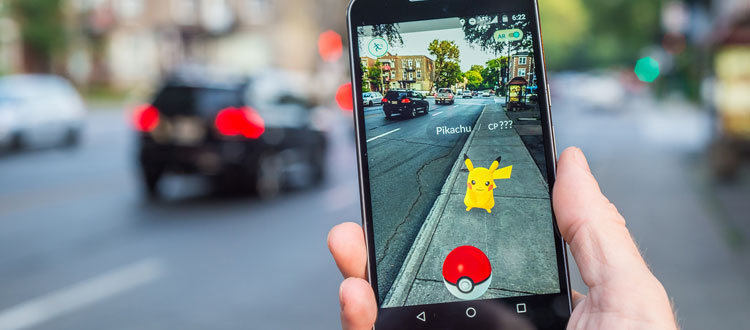 It wouldn't be an inventory of the most effective AR apps while not mentioning Niantic's Pokémon Go. This game quickly captured user's attention and gave them a reason to travel out into the planet, walk around, and catch Pokémon. The AR based game uses GPS to mark user's location and move the in-game avatar, whereas your smartphone camera is employed to indicate Pokémon within the universe. For the foremost part, it works, provided the sport hasn't crashed or frozen.
There aren't plenty of directions and rules after you first begin, or info relating to game mechanics just like the colored rings around wild Pokémon, however, due to the character of the net, deciding what to try isn't that robust. Niantic is all set to offer more updates and plenty of Pokémon in updates. Mobile app developers around the globe are trying to build similar AR apps.
4. Chalk:
Chalk is an excellent piece of augmented reality only for iOS users. This ultimate application allows users to interact in a next level. Users can simply point the rear camera to any object they want information about. Another person on call can draw figures and diagrams on the screen to guide the first user. All these changes are visible for both users. For instance, you are sitting at home and accidentally clicked the wrong button of the TV remote. Now you want to ask your sister about undoing what you just did. Instead of explaining her everything orally, you can simply point on remote and draw a circle around that particular button. This way she can reply in a similar manner and guide about undoing it.
5. Porsche AR: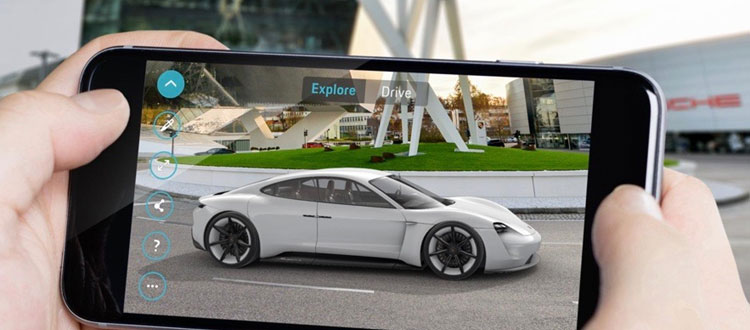 Porsche AR is an excellent app that can let users get a feel of luxury cars without buying them! Are you planning to get a car for yourself or for any loved one? But do not have time to go for a test drive? This app is for you. The user can walk the phone right up into the driver's seat of 3 totally different cars, check them out from each angle, even "drive" them sort of a device automotive that does not really exist.
6. View Ranger:
If you like traveling, hiking, biking, or typically exploring new areas, you will love ViewRanger. It's a mobile app that's designed particularly for hikers searching for ensuing nice path to travel on a journey. Mobile app developers have included a library of trails you'll be able to search through. A lot of significantly, you'll be able to modify GPS to spot your location and use ViewRanger to log your own path as you're creating your 1st trip into new territory. Even if it's your 1st time within the space, you'll be able to transfer geographic maps thus you'll apprehend the piece of land. The app involves street, aerial, satellite and piece of land maps.
Also Read: Reshaping the Education Process with Augmented Reality
What makes ViewRanger a very cool AR app is that the Skyline feature? Once you click on the Skyline icon and pan the landscape along with your camera, the app can determine all mountain peaks, lakes, and different necessary locations close to you. You'll see a tag with the name within the direction it is, and the way it's settled from you. The app boasts info of 9 million locations across the globe and even a lot of several attainable routes for you to explore. As an extra bonus, the app includes a BuddyBeacon feature wherever you will be able to send up a symbol of your current location so your friends can find you regardless of wherever they're.
7. Inkhunter:
Are you a fan of tattoos? Then this app is a perfect app for you. There are many people in USA and Asia with tattoos. The first question that comes in mind of a person while getting a tattoo is- "How will it look on me?" Many times, people draw tattoos and later regret about the designs. To avoid this pain, (tattoos are permanent) we can use Inkhunter. Inkhunter is one amongst a lot of distinctive AR apps. What it does is allow you to scrutinize what tattoos can seem like on your body before you twig.
You draw a number of lines on your body. From there, target the camera at those lines and therefore the app mechanically puts the tattoo there. It will not work for super difficult or massive works, however, those searching for one thing manageable will expect moderately sensible results from this app. there's additionally a photograph editor simply just in case you would like to mess with the look. It's pretty sensible.
8. Google translate:
Google Translate is one of the simplest apps for travelers. It allows you to possess full conversations with folks, even when you are not able to speak the identical language. In one among the simplest uses of AR up to now, you'll point your phone's camera at a road sign, menu, or the other piece of text—and you'll get a rapid translation. This feature works in fifty-nine languages and you'll transfer language packs to use offline.
Google translate app supports 103 overall. In addition to the AR feature, the app allows you to translate your own handwriting, audio, or maybe a time period speech communication you're having with somebody. If you like to not use Google for no matter reason, you'll additionally provide Microsoft Translator an attempt. It works in a very similar approach, though it doesn't have quite identical visual aptitude once translating written words.
9. Google Lens:
Google Lens is a type of the extraordinary AR app. It's a multi-feature app showing intelligence analyzes any image you are taking and provides all the data Google will notice concerning it. During the testing of the app, Google Lens caught text from actual objects clicked. It identified objects within the image and sifted through Google results for the maximum amount of info because it might notice concerning it. Google Lens even uses image analysis to spot the sort of flower within the photograph (for example). It's terribly spectacular.
10. WallaMe:
WallaMe enables you to leave hidden messages in varied locations around the globe which will solely be scanned by people exploiting the WallaMe app. once exploiting the app, you'll be able to take an image of a close-by wall, street, or sign, then use the in-app drawing and painting tools to form your own special messages. You'll be able to conjointly attach photos to the areas you've chosen if solely to prove you were really there. The increased reality side extremely comes into play once you're at a location that contains a hidden message, however, it will solely be found by exploiting WallaMe and your device's camera.
Users may create personal messages for friends. They can also create messages for mass. WallaMe's biggest strength conjointly works against it, in a way. People who aren't conscious of the app's existence, or people who don't frequently use it, might ne'er see the clever messages created by others. However, fans of the app might want to stay in that approach, so as to take care of the sensation.
Conclusion:
AR is all set to bring great apps in the future. Developers around the globe are bringing out innovative ideas of such apps. These top 10 apps using AR have already marked great standards for other developers. Mobile app developers need to consider the growing importance of augmented reality.
The battle for the best location is one that has run for long. It is time to settle it once and for all. The tech-savvy customers today have growing needs, and to quench this thirst, it is necessary to get the best technologies and integrate the trends in mobility. The Location Based Services have great importance in any sector. It is essential for the mobile app developers to focus on proper android app development to serve the customers better.
Improvements are taking place in this sector. The smartphone apps require this feature in almost every scenario, and this is what drives the need to improve the existing technologies. The IoT application development services create mobile apps that use the LBS technology to get the customers immediate access to the information that is related to the products and services in the region.
It is helpful for consumers to use a system that has the perfect location identifier for mobile apps. It is even more beneficial for the businesses as it could amplify the prospects for striking the direct sale. The LBS technologies help to reach the target audience, making it quite easy to secure the competitive edge and address those in close proximity. To develop a purposeful mobile app that can access location precisely, it is essential to get yourself familiar with the location-based technologies in the market today. Android app development supports modern technological advances today.
Now, let us compare the GPS, Beacon and Wi-Fi technologies that offer the best techniques in this domain and discover which could be the best for mobile app development processes.
GPS
Whenever it comes to location data, the first thing that comes to the mind of mobile application developer is GPS. To be blunt, it is the backbone of the outdoor location detection system in the whole world. GPS or the Global Positioning System power everything from the mobile map applications to navigation systems.
GPS offers lots of benefits
The plethora of benefits provided by GPS makes it the most reliable and popular technology available in the whole world. The GPS tracking system for mobile has become so popular that many apps you would discover these days would have this feature. Lots of information like location, date, time and directions would be offered by this system very efficiently and precisely. The benefits provided by GPS makes the apps easy to use and very suitable in most scenarios.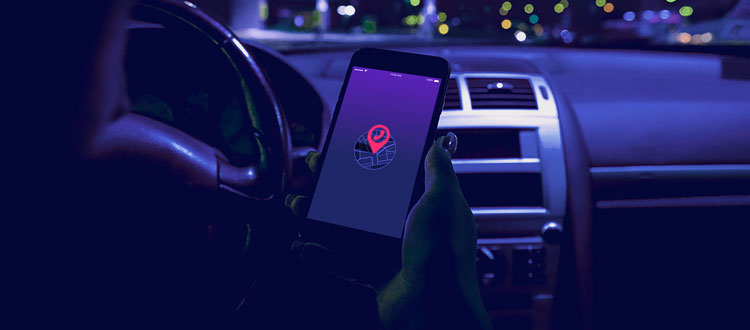 There can even be benefits like audio assistance while using benefits like offering audio aid to the users. The driver can get directions in the form of audio inputs which makes it very purposeful. People would not need to diverge their attention and concentrate on the job while getting the necessary instructions.
GPS is being used hugely for tracking solutions
Nowadays, the GPS trackings apps can even offer tracking solutions that modify the smartphones into virtual tracking units, making them very useful in locating people, shops, restaurants, movie theaters and other places of interest.
When the search criteria are provided, GPS can act as a significant location-based technology. It performs pretty well as it can offer date, time, location and the driving directions. There are countless other benefits to the GPS technology. However, the best one is the active GPS tracking app.
To top it all, GPS does not have the constraint of range and can be accessed pretty easily. The voice guidance during driving instructions makes the app suitable for people who are taking lessons for the same and while navigating through unknown territory. The GPS tracking system for mobiles offers adequate information based on the search. GPS has been handy in business applications especially that require transportation, traveling or cab services. This improved the customer services in the related fields and very successfully used by every mobile app developer.
Diverse applications are available with GPS
The personal and commercial applications with this technology are diverse. It is very significant for the outdoor environments, especially in that scenario where information is required in fields like traffic, distance, location or something of that sort.
It can be predicted that the mobile apps of the next generation would be able to exploit the GPS technology and take things to a whole new level. There is the possibility of virtual tours. This is how the businesses can profit significantly from the GPS apps, and the customers can be extended a virtual experience so that the services and products can be navigated. But even though GPS is quite handy, it has some disturbing defects on android app development as well. They would become pretty useless when there is an obstruction blocking the satellite link with the device. Anything from a building to the clouds could be a possible reason for this.
A new feature used by mobile app developers that can inspect location data from the GPS chip and trigger an action called geo-fencing is now finding rapid use. Many apps use this to send notifications. The integrated map APIs help in the configuration of location awareness. No glitches can be noticed in geofencing as long as the perimeter is an outdoor space. However, if the sky is overcast or the geofence is defined in an enclosed area, it just ceases to exist.
For instance, if there is an app that uses GPS geofencing technologies to help people find their seat in movie theaters, the plan is pretty sure to fail badly for the app developers.
Advantages
It can be said that GPS is an accessible technology used in Android app development and it is pretty easy to access this feature. Many apps today that need to use location services would generally be making use of GPS. More often than not, the exact pinpoint location would not be required by the apps. An approximate location detail will be offered if the subject is indoors, which works very well.
It helps to offer preferences to the customers based on their precise location. If you need to discover new places, this would be the perfect technology. It can help to find places and works very well in outdoor conditions. Along with its easy access, it is very well-suited as a GPS tracking system for mobiles. The consent of the user is required before the feature can be accessed.
Disadvantages
The technology does consume a good amount of power from the device. This is why it could be a reason if your battery life is getting affected. The technology is quite vulnerable to obstruction and could suffer badly in the indoor conditions.
Beacon
The Bluetooth Low Energy (BLE) technology is being fueled by iBeacon from Apple and Eddystone from Google. These are the technologies that have kept Bluetooth technologies alive even after such a long time. Bluetooth has come a long way since its inception in 1994 by Ericsson and has been used in Android app development in recent years.
The existing iOS and Android apps can take huge benefits from the current Beacon technology. The Beacon profiles from Apple and Google offer considerable advantages in this matter. You can use such recent technologies in your app to keep yourself updated with the contemporary demands of the customer.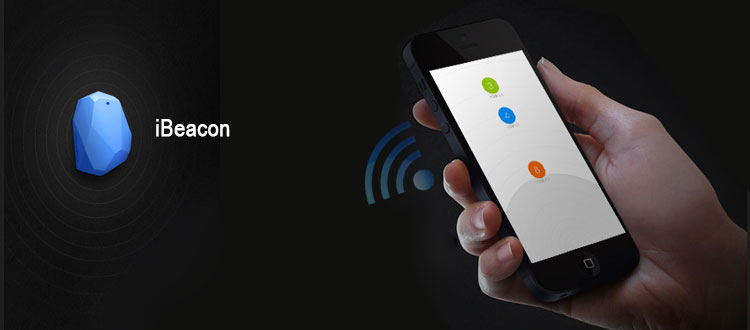 Beacon profiles offer lots of functionalities
The Beacon profiles can offer excellent functionalities to the mobile apps. Once they are enabled, it becomes possible for the devices to get connected to the miniature BLE devices. Such devices are generally used for making financial transactions and can be easily found in the commercial and retail shops. ibeacon app development services can bring about a considerable change in the commercial market space. One of the simplest reasons is that it can help transactions to take place without the need of an Internet connection.
One of the most exciting things is that Beacons are available in lots of different forms – varying shapes and sizes. These include coin cells and USB sticks. They communicate with the help of radio waves, which makes it possible for the signals to pierce structures like concrete walls and steel doors. Thus their usage in indoor spaces does not get too limited.
The Beacon technology is too cool
The Beacon technology is cooler than it sounds. As soon as the person enters a space where Beacons have been installed, Bluetooth signals are transmitted from the device in his or her possession after proper encryption. These signals can be decoded only in the Beacon devices placed in the supermarket with the help of apps created by the Beacon technology companies.
When the app created by mobile app developers can decode the received signals, the relative position of the user is calculated with respect to the Beacon that is placed inside the supermarket. Then proper notifications are sent to the device of the user which offer information about the location and necessary details. To take up an instance, a simple objective of one of the beacons placed near the toiletry section could be to offer the details of an exclusive offer about a perfume every time a person nears it. This is possible by sharing the location details with the home Beacon in the supermarkets.
But the thing is that no Android app development technology can be perfect. Though the beacons offer excellent connectivity and can be useful in information exchange, the situation would be problematic if the supermarket is huge. It would be quite impossible to install so many devices. The owner would need to undertake a vast project to have so many Beacons installed in his supermarket. This would surely have cost implications as well. Thus, the Beacon technology does suffer from this drawback.
The range of the Bluetooth Low Energy is about 328 feet, which is not too less. But when compared to the Dubai Mall, which has a total area of approximately 5.9 million square feet, the number does feel too shy. It could cost a lot to cover such a massive mall with Beacon technology. But it can be argued that not all malls are that big and for a market space which has a medium size, the mobile apps powered by the Beacon technology companies can be an excellent location identifier. Both the consumers and the storekeeper can be really satisfied with the usefulness of these mobile apps created through Android app development.
Advantages
Proper information can be shared using the technology in real-time. The technology would be easily able to detect mobile devices. Information including ads, coupons, and supplementary data can be provided. Thus the marketing can be improved, and sales are sure to increase.
It is quite easy to opt in and out of such technology. The consumers are not forced to share their data. If someone would not like to receive notifications, Bluetooth can be just switched off.  Beacons improve the efficiency of the services. Salespeople can get alerts about what the customers are located and what they are looking for.
Disadvantages
Beacons would be at a disadvantage in outdoor environments. Mobile app developers should place them in small structures where they can share useful information with mobile devices. A mobile app is essential for proper operation of the technology. Tracking is possible, but the range would be quite low. This makes it difficult to be used for locating places. It would be good only in specific scenarios.
Wi-Fi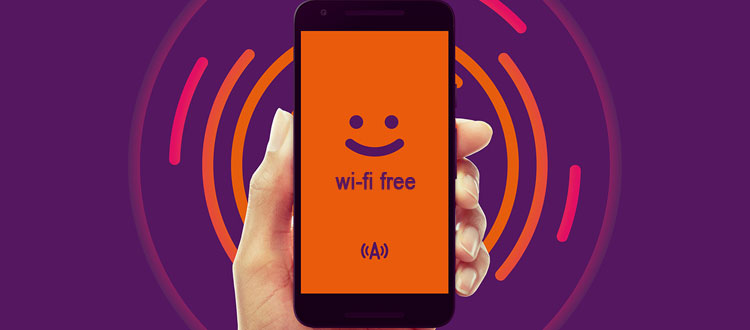 Almost everyone is familiar with Wi-Fi. Today people can hardly live without the Internet, and not everyone can afford the costly data plans. So people have often tried out the Wi-Fi hacker apps created by mobile app developers at some time or the other. It does not only help you to get an Internet connection, but it can also be used for lots of other purposes in Android App development.
Wi-Fi is far too common
Wi-Fi enables the creation of wireless local area networks that can be used for the linkage of electronic devices. But Wi-Fi suffers from one of the similar problems that GPS do. They cannot be transmitted through physical barriers. Presence in the line of sight becomes a necessity for this technology to be useful.
However, unlike Beacons, Wi-Fi is compatible with almost all the mobile devices. The rebate coupons, promotional offers, and the product information can be shared easily with such devices. The only requirement is to keep the Wi-Fi network enabled on the smartphones of the users. The original design of Wi-Fi was not to share location data. The technology had failed in recent years until Intel adopted it and made it a standard in its devices.
Wi-Fi is so common that most Wi-Fi locator apps would assume that hotspots would surround the user. The app developers do not consider that unavailability of Wi-Fi could even be a problem and most apps today would be Wi-Fi enabled.
Mapping distances with the help of Wi-Fi are extremely easy. It would require just a few lines of code to do so. It can even be complemented with GPS to map the indoor spaces where GPS alone can't get the job done.
Advantages
It is futile to comment on the easy availability of Wi-Fi. It helps devices to connect to the Internet and is very common as such. Unlike Beacon technology, there is no necessity for an app for processing information. The technology is sufficient in itself and can help to offer secure location information.
Disadvantages
Data relevance and customer privacy are some of the major concerns that can bother customers. Customers would not be asked for permission as the open networks would get connected automatically be to a mobile device. The Location Based Services has a lot of roles to play in today's mobile apps. These features help to give the businesses proper information related to the location of the customers.
The IoT app development services can use them to improve the marketing and sales strategies. Now, GPS, Beacons, and Wi-Fi have their pros and continuously. While GPS can work with a large geographic area pretty well, it would be pretty useless in an enclosed space. Beacons, on the other hand, would do very well in a confined space. Wi-Fi is very easily accessible, and it is very suitable and can complement GPS to work as a complete system.
With literally thousands of applications on the market every single day, the competition is fierce. We read different success sagas about applications daily. But some applications are not fortunate enough to witness the success.
With apps like Instagram and Uber, the peak positions in the app market are gone. However, there is still scope for the newest app developers.
This article sheds light into an important question and that is how to create an app like Instagram. The world is not a stranger to the app success.
So, there is no doubt that developers would want to create an app that is similar to Instagram. However, the cost of creating an Instagram clone is still unknown.
Well, we have a solution for that. Let us see how much does it actually cost in order to build a platform like Instagram.
The Platform Of Instagram: Going Strong
When it comes to Instagram, people go crazy. It is one of the personal favorites of so many people. But what is so special about Instagram that makes it so popular?
Well, the Instagram platform allows people to post videos and pictures. You will also be able to create stories with Instagram.
However, the design and the UI of the app is what makes it so popular. Most people are active users of the platform. Instagram is certainly enjoying the success. You can do it as well if you know the process of creating an Instagram clone.
Creating An App Like Instagram: The Costs Involved
There are different factors that you have to consider when you create Instagram like app. There are different things that work together for the entire applications.
This also includes the choice of the platform. You can choose from iOS or Android. Also, you can create an app that works for both the platforms. Choosing between the native app development and the hybrid app development is really important.
Also, the choice of the features and the budget plays an important role as well. Here we will have a detailed discussion of it.
1. Developing The Minimum Viable Product
We all know that there are thousands of apps that help in sharing videos and photos. These apps fill up the App Store and Google Play Store. So, how do you make yours different? Well, creating an MVP will do the trick.
You need to create the MVP of your product and then have the users comment on it. User feedback is really important. That will save a lot of money and time for you. Not to mention that you get to test the idea with ease.
2. Account Authorization: Setting It Up
Account authorization is a setup step that is crucial for the apps on social media. The users get several choices in here.
Either they create fresh accounts or they sign-in with their already existing one. This setup step is very important because this is what allows the users to log in.
You can also set up a particular password changing options as well. Apart from that, the user data saving option also is an important factor. The users should be able to save their passwords and other data.
3. Creation And Editing of Profiles
Your Instagram clone app needs to have the creation and editing profile options. With this, the people will be able to create profiles and share media files.
Also, users should be able to change or edit the pictures that they post. Video editing options should be available in this section as well. Profile editing includes making edits in the bio, profile picture, personal details, and much more.
When it comes to back-end development, an interaction happening between the server side and the client side is essential.
4. Creation of Messaging Feature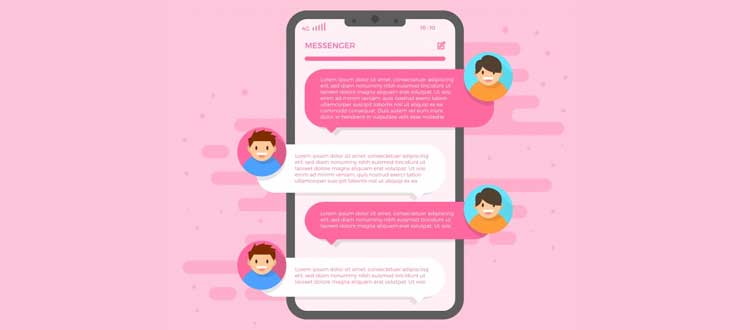 After the profile development, the messaging feature holds most importance. It is a very important feature if you want to create Instagram like app.
This feature will offer the users with a chance to send messages in real time. This facility is very important if you want your app to be successful like Instagram.
You will also have to create a particular notification. The notification will let the users know if they have a message. While you do this, excess message incoming should be prevented as well.
So, you need to make sure that you use HTTP or RESTful as the replacement.
5. Photo And Video Uploading
The next phase would demand you to provide the uploading feature. This feature will provide the users with an opportunity to post videos and photos that they like. This is certainly another one of the most important features for your Instagram clone script.
The backend for this requires a difference in approach for the iOS and the Android platforms. There are different approaches for both the platforms that the users can choose from.
6. Editing And Customizing Photos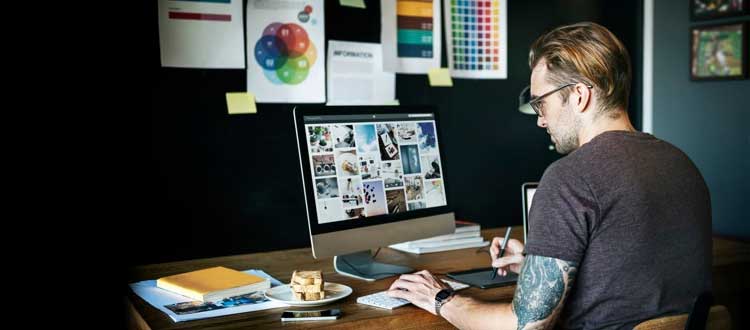 Just having the video and photo upload options aren't going to be enough for sure. The users might need to edit their media files after uploading. So, it is essential that you put some additional customizing options as well.
This is something that will help you with the creation of an Instagram clone. The users can easily play with the images that they like. Editing the pictures will give them the satisfaction and your app will be appealing.
Let us get to the backend of it. Well, the standard files can be a good option. But you can also create your own options.
7. Addition of The Extra Settings
This is another area that is essential for your Instagram clone script. Here you can choose whether the users will get to disable or enable the app's push notifications. Also, the language preference is another thing that you need to focus on.
The users also need the chance to set the privacy of their accounts. All these features are very important to users. You need to make sure that your app has these additional features. Otherwise, what is the point of even creating an application in the first place?
8. Connecting The App With Other Social Media Platforms
There is no doubt that your app is going to be for the use of social media. However, it is essential that it is connected to the other platforms on social media as well. You wouldn't want the application to be alone for sure.
The users of today like communication that is spread across different platforms in social media. This helps in the sharing of information in a better way. With the help of a better social media connection, the users will be able to find you easily.
Linking up the Social media account ID and the app ID can be useful for the back-end in this feature. With this, your Instagram clone app will be discoverable by the public.
9. Integration of Geo-Location Features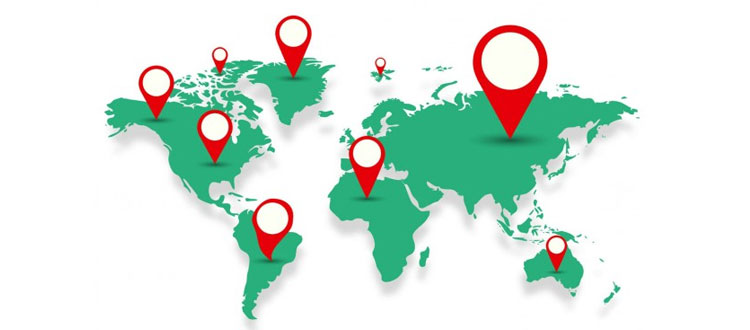 Indeed the feature of geo-location is a very important one for sure. This tool is essential for different social media applications. With this feature, the app collects information about the geographical location of the users.
All they have to do is post a video or a photo and their location is visible in the app. So, this feature is certainly a very crucial one for the success of the app.
Location tracking can be beneficial to the users as well. They can know where they are and their respective distance from other important locations. With the help of APIs, you will be able to add these features very easily to your app.
Locations and Maps are some of the other tools that can help you with the Geo-location feature.
10. Implementing The Option For Search
When the users need to look up for something, the option for Search is what helps them. Searching for groups, friends, and other options become a lot easier with this feature.
So, there is no doubt that your Instagram clone script of the app should contain this feature for sure.
11. The Design of The App: UX And UI
These features might be a great addition to the app that you want but they are not all. There is another element that is important for the creation of the Instagram template free. That is the design of the app.
The app design consists of User Experience and the User Interface. These are the ingredients that help in the success of the app. The cost associated with the app design is also very crucial to factor in.
When it comes to the design, choosing something simple and elegant would be a good idea. The users need to find everything in the proper location. Too much of a mess can make them leave the app.
So, choosing something that is easy to manage is what we would recommend. Also, make sure to focus on the colors and the pattern of the app as well.
12. Additional Costs
When you want to have an Instagram template free, then the development team also plays a very important role. Choosing the proper team that coordinates well can be beneficial for the application. So, choose one carefully.
Conclusion
So, now you know how to create an app like Instagram. The steps are all simple, but the costs involved can be a bit high. After all, you are cloning one of the most famous applications. With these steps, you can create a fool-proof clone of Instagram.
Artificial intelligence is a technology that has several hopes and advantages. But also there are some drawbacks. As the name suggests, in AI, machines work as humans. Artificial intelligence allows machines to work like humans and even take some sort of decisions on their own. The artificial intelligence technology is known for supporting several other conventional technologies.
Machine learning, big data, artificial intelligence all are from the same family. It takes time for bots to learn and work on their own. The learning involves various incidences. Each time data is saved, the bots learn from these data sets and perform decision making. Artificial intelligence involves highly technical and specialized research. The core part of artificial intelligence is knowledge engineering.
In this article, we are going to learn in brief about the use of AI in digital marketing. Digital marketing involves various fields like search engine optimization, social media optimization, pay per click, etc. Digital marketing encompasses all selling efforts that use a device or the web. Companies leverage digital channels such as search engines, social media, email, and their websites to attach with current and prospective customers.
Any digital marketing agency have a transparent image of how every digital promotional campaign supports their complex goals. And looking at the goals of their selling strategy, marketers will support a bigger campaign through the free as well as paid channels at their disposal.
Artificial intelligence in Search Engine Optimization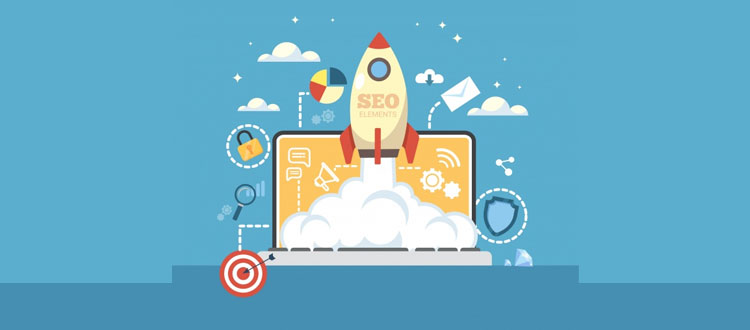 1. Optimize Keywords:
To perform SEO, it is important to gather keywords suitable for your business. There are various tools for keyword selections and keyword planning such as Moz, Keyword Planner, etc. Once you decide your target keyword i.e. primary keyword, these tools help you get more relevant keywords. You can also analyze the keywords used by your competitors. These tools make use of artificial intelligence to analyze what keywords can suit your business best. Especially while analyzing competitors' keywords, the AI scans their websites and understands what keywords your competitors are targeting more.
2. Cluster Analysis:
SEO agency ought to use techniques like cluster analysis to make topic clusters, that merely means that auditing your current pages and grouping them into topics. This not solely helps to boost the page rank distribution, but additionally helps the search engines to spot pages supporting an exact topic.
The structure relies on the most pillar content and nodes of sub-content that each one links to the basic pillar content. This offers search engines a transparent signal that the pillar content has a lot of authority on the given topic, permitting it to rank higher within the search results.
3. Predictive Analysis:
There are tools offered by Google that can help marketers to analyze previous data. But predictive analysis helps you analyze future events. The predictive analysis identifies future search trends to help you improve overall sales. It is obvious that predictive analysis makes use of artificial intelligence to offer future insights. The artificial intelligence in digital marketing allows businesses to scan big data collected from other sectors of your industry and deliver valuable insights. It also helps in creating new content for additional brand exposure on low season.
Let us take an example.A hotel owner can use predictive analysis to get insights like what time of year can bring in more customers and what time of year will have less crowd. The AI allows predictive analysis to analyze upcoming events nearby. In this way, this analysis can help the hotel owner understand that during that time of events, there can be increased in the number of customers. The hotel owner can make changes in marketing campaigns accordingly.
That is, he can spend more money on aggressive marketing in the time of events and less money on marketing campaigns on other days. Similarly, the hotel owner can make special arrangements in the hotel according to the insights.
4. Customer Reviews:
Artificial intelligence is analyzing your comments and reviews too. There is a section for review on google. Once you visit a place which is present on Google, you can contribute your valuable review about the place. For instance, if the review of a seafood restaurant in Toronto states "best seafood in Toronto". Though the review does not mention the name of the restaurant or have not tagged the restaurant, the review is written on its Google page; hence whenever any user types in the search bar for the best seafood in Toronto, the search results can involve the name of that restaurant. In short, artificial intelligence analyses reviews and comments and enhances search engine optimization.
5. Analyzing Customer Data:
Every business generates loads of data. But there is very less amount of direct recommendation on this data. There are many tools available in the market such as Salesforce Einstein that collects your customer data and analyses it to offer you insights to help customer complete the purchase. Being a part of the business, you should be able to predict the needs of your customers even before their own realization. Wonder how AI offers you such insights? It conducts analysis based on the customer's previous browsing habits of the customer and past purchases.
6. SEO PowerSuite:
A thorough SEO software package like SEO PowerSuite can make sure that you're obtaining quality links and optimizing your website and can shield your website from the penalties and algorithmic program changes that the AI might perform. SEO PowerSuite may be a tool which will assist you to continue the rules, to not get dangerous links and to assist you quickly audit your website for issues, monitor your keyword rankings and keep a watch on your competitors to visualize if you'll get their best links.
7. Chatbots:
Chatbots means machine learning. Many businesses are adopting the Chatbot technology and integrating it with the website or social media accounts to attract new customers and retain them. Chatbots not only solve customer's queries but also offers them buying suggestions, and engage them in different activities. The best part about Chatbots is that single bot can handle thousands of queries at a time! Plus, Chatbots never sleep.

No wonder many companies are adopting Chatbots and cutting resource cost. But training a Chatbot is a time-consuming task. The process takes a lot of time. Chatbots learn from different incidents and the programmer has to feed the machines with huge data events. Make sure your Chatbots help your customer in their purchase journey.
Artificial Intelligence in PPC
AI-driven analytics solutions will surface the foremost impactful keyword phrases for a company that uses numerous unstructured information sources. PPC isn't only for advertising on Google. It identifies gaps and prescribes new keywords, bid changes, and ad sets. It helps marketers a lot of with efficiency and manages their budgets.
The potential mixtures of keyword phrases, ad groups, targeting, etc. are nearly infinite for a company. Permitting this huge information to be analyzed utilizing AI-driven analytics is that the most effective method to guarantee a company is investing within the absolute best mixtures and permutations.
Artificial intelligence matches the solutions you are offering with the problems users are having in the real world. By diligently analyzing the productiveness of paid ads on a non-stop 'cover-everything' basis you completely maximize the effectiveness and at the same time optimize the cost-per-click each time.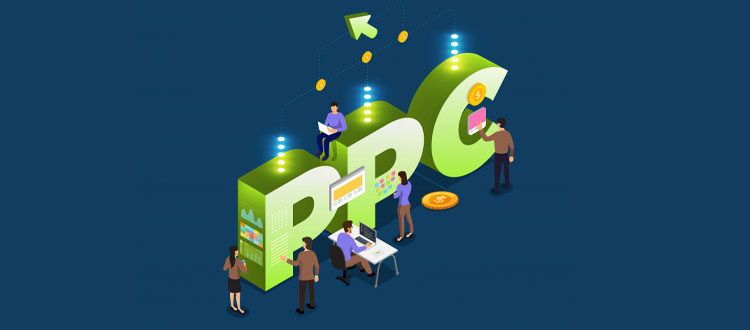 Google has their native artificial intelligence AdWords optimization platform. This platform is called Smart display. This feature of Google has helped some famous brands like Trivago to improve conversion rate by 36 percent. Other brands are Hulu Japan as well as Credit Karma who are improving the conversion rate by 37 percent with Google's Smart display.
AI also helps marketers in bidding. AI analyses current bidding and biddings set by others and ultimately help marketers bid better. The technology is also used in personalization. AI collects and detects patterns in consumers' known interests, buying history, and web browsing activity. It explores new search opportunities that your class mind might not have thought about, and it is aware of the way to modify the bidding method so marketers aren't paying extra than required for the qualified leads you like to receive. It makes infinite numbers of bid changes to chase current opportunities for growth and strength to fulfill business objectives.
Businesses that are present in various regions can benefit from AI driven PPC. The AI analyses local changes such as demand, timing, local competition, local search behavior and so on. On the basis of this analysis, businesses can edit their PPC campaigns happen instantaneously.
The important thing to notice here is that PPC resources need not to worry about their jobs. Though artificial intelligence is here to decrease workload, the vital tasks still should be performed by human resources. The account management cannot completely automated yet.
Artificial Intelligence in Social Media Marketing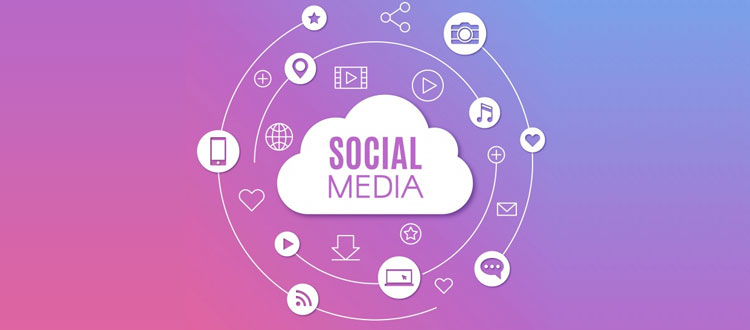 1. Content Optimization:
Social media is not about long texts, but about images and videos. Artificial intelligence offers marketers to decide content strategies.
2. Strategizing:
Success in social media promoting starts with a robust understanding of your target audience, your competition. It analyses what varieties of content best evokes the audience to take action in ways which move the needle for your business. AI tools during this stage of the promoting method are best utilized for informing the understanding of your audience, competitors, and content positioning. Armed with these insights, businesses can produce the foremost impactful content for your supported knowledge, not hunches.
3. Social Listening:
Social listening analyses what consumers are saying about their brand, and also tracks conversations around specific phrases, words, or brands. It later leverages that data to find opportunities or develop specialized content for specific audiences. Some tools such as Sprout, and Mention track and report the insights and alerts businesses about the important things happening around their company or industry.
Another tool called Cortex takes this a step further by modifying these insights into the content recommendations. Few tools allow businesses to track industries, communities, competitors, and influencers to achieve better ROI. AI helps marketers understand what content to create and when to create.
4. Getting Personal:
There are billions of consumers purchasing products off the internet. Companies should find a smart way to sell their products. AI is learning user's searching habits on social media so it can tailor better offers.
5. Buyer's Persona:
Customer identification which is also known as buyer's persona has the ability to gather knowledge regarding your audience. In one case study, yielded a 171% increase in marketing-generated revenue showing that client identification such as prospects' habits, what motivates them to pay cash, what are their common queries, etc. This is often one thing that may assist you in building your content pipeline to make social posts, blogs, articles, whitepapers, videos and different content that speaks to every phase of prospects during a relevant and timely manner.
6. Competitor Analysis:
Tracing and analyzing competitors is effective strategic planning in which AI contributes a lot. With AI, you'll be able to effectively run all an equivalent analysis that you simply perform for your own pages on competitors. This provides savvy marketers a large advantage by having the ability to visualize what's operating and integrate the simplest ways and techniques into their own strategy.
7. Customer Service:
AI has a huge influence on customer support sector. Humans cannot provide customer support to all queries for 24×7. Most of the consumers prefer asking queries on social media platforms. The utilization of Artificial Intelligence for customer support can help businesses generate leads and boost conversion rates through social media marketing.
8. Facial Recognition:
Facebook is simply one amongst the technology giants that are investing in automation and artificial intelligence. As a result, Facebook is focusing more on AI. Facebook biometric authentication for facial recognition saves a great deal of time for users who wish to tag the individuals on a picture, as Facebook mechanically acknowledges the person on the image with the assistance of its biometric authentication technology, power-driven by AI. In the future, Facebook could even use the history and preference of users to advocate right offers, shopping venues, and products.
Conclusion
Automation and artificial intelligence in digital marketing are not going to increase unemployment. But it is obvious that AI can make things much easier. Since digital marketing involves internet and net users, the latest technology trends must include AI.
Are you willing to start a startup? There are many challenges you can face in this process. These challenges can be related to capital, competition, startup idea, ignoring customers, ignoring the importance of digital interface, etc. But the most common challenge is poor marketing techniques.
80 percent of consumers search for products and services online. Also, consumers prefer surfing about different shops, service providers near them. Hence it is important to have an online presence.
There are many Challenges Startups Face in their Journey
This is the most common challenge faced by startups. Though there are many ways startups can gain capital; banks, loan offering services, investors, etc. But the cost of startups is unpredictable. There can be any uncertain circumstances where startups may have to bear extra cost than estimated. Usually, startups grow at a slow pace and hence it takes a longer time to achieve break-even point.
Competition is always tough for startups. Because there are a lot of well-settled organizations in competitions. To beat the competition, startups should be perfect in every aspect. The startups can analyze competitors and decide strategies accordingly. Competitors can be ahead of you in various ways such as technology, capital, revenue, leads, brand image, consumer loyalty, etc. It is a tough job to gain the trust of consumers in less time. Plus it is difficult to get ahead in means of technology.
Startups spend most of the capital on product development. The second largest share of capital is spent on marketing. It is believed that startups should be more active in their marketing campaigns to gain excess popularity in less time. The challenges can be related to skilled marketing resources or poor marketing knowledge.
Usually, startups start their ventures depending on few clients. Time being startups might see a drastic fall in the lead generation scale. Getting leads is a real tough challenge. Startups might not understand the right way to attract prospects. Though if they successfully attract prospects, they might not be able to convert them into clients.
Every startup should create their own brand. Branding can add value to the business. It involves various aspects such as logo creation, brand name, brand tagline, etc. the process takes a huge time and efforts. To increase brand awareness, an ultimate method is used that is called promotion. Many startups lack the knowledge of brand promotion.
Let us See How Digital Marketing can be Helpful in Overcoming all the Above Challenges
Comprehensive Digital marketing strategies for startups is an essential step towards success. Startups should take help of digital marketing professionals. Using the internet for startup marketing is a vital approach which brings greater revenue in less time. Before heading towards benefits of digital marketing in startups, let us see what all is involved in digital marketing for startups:
1. SEO
SEO as in search engine optimization plays a vital role in startup optimization. It is essential to design an SEO-friendly website. Search engine optimization is all about keywords. Startups should understand which keywords are more suitable for their business. Digital marketing services prefer keywords with geographical locations. For instance, 'best bookstore in Chicago.' the keywords should be the long tail and meaningful. Since the percent of voice search is increasing at a rapid pace, it is essential to consider this fact while deciding keywords.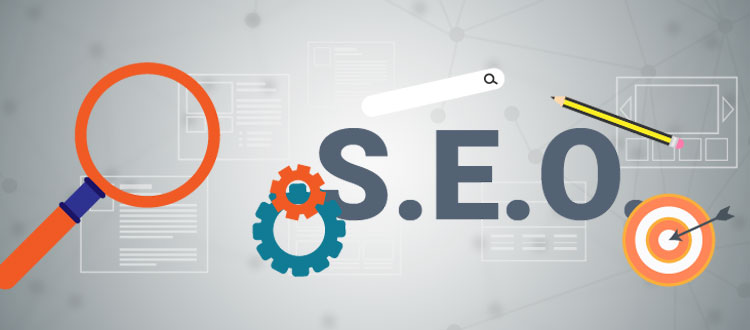 As per experts, the keywords should be long tail. If you are targeting keywords for voice searches, then you should consider whole sentences. Because users tend to talk in whole sentences with voice recognition devices. Search engine optimization techniques involve two types.
First is off-page SEO and second is on-page SEO. Off-page SEO includes the sharing of content on different platforms and guest blogging. There are various tools such as Moz, keyword planner, SEMrush, etc. In on-page SEO, the website developers should include all primary and secondary keywords in titles and subheading. A website has so many different elements. There can be text, images, animations, buttons, dropdowns, videos, etc. on a website.
In on-page SEO, developers need to define all these elements so that Google crawlers understand the meaning of each image, video, button, etc. Other tasks involved in Search Engine Optimization Services are classifieds, article submissions, video submissions, image submissions, etc. The main objective of these submissions is to gain valid backlinks. Backlinks are a form of recommendation. When a website with excellent traffic mentions your name or link, then it is offering you backlinks. Why would any established company do so? You can offer brilliant services to such organizations to get testimonials in the form of backlinks.
2. PPC
Pay per click is all about paid ads. Pay per click may be a variety of selling that permits digital marketing services to show their ads on totally different browsers and social media platforms. The merchandiser should pay money for that ad only if an individual clicks on the ad. This whole method needs loads of stages. Google has continuously followed strict rules with their PPC campaigns. PPC management services around the world will show their ads on Google pages. There's no fastened value to pay money for the ads. Anytime a user clicks on the ad, the merchandiser should pay as per bidding set there to the explicit ad. Paid ads will be done on Facebook, Instagram and even on LinkedIn. Paid ads may also be displayed on YouTube.
The paid ads require a campaign setup. Every campaign has multiple teams of ads and every cluster has multiple ads. These ads require keywords.  Ads re-displayed on Google's pages with a headline, a link, and long description. Everything should be crammed with keywords.
PPC management services providers sometimes strategize totally different keywords for these ads. Primary keywords get an area in title and link whereas secondary keywords get an area in descriptions. Currently, allow us to move to the foremost troublesome half. Bidding! Bidding of paid ads has ne'er been simple for marketers.
No surprise the AdWords resources get smart wages. Bear in mind that google or publicist doesn't set the price of a click. It fully depends on keyword usage. For example, you're willing to showcase a billboard for shoe shop in NY, you'll use this as a keyword. Currently, you'll imagine the quantity of shoe shop in NY and relative competition.
Since there's immense competition, you would possibly bid higher to urge an area within the high four ads. Or in another case, assume you're a packaging company within the United Kingdom. Your keyword is 'Best package company within the UK'. There will be variant package corporations within the United Kingdom. To attain an area on the primary page of Google, your marketers have to be compelled to bid higher.
3. Content marketing
Content is ruling the globe, and original and distinctive content is important for the expansion of each business. It incites and encourages digital promoting activities and acts as a pillar of search engine optimization, that isn't possible without excellent content. Make sure your content offers excellent information to the users by focusing on writing extraordinary and exclusive content with correct keywords.
Startups should have a transparent content promoting strategy to become a number one on the web. There are sure fundamentals that you want to address before developing content for your website. Data regarding your own product and services and the way they're helpful to your target market. The content on the website of a startup mustn't merely be an info text, however, it ought to bring up very well. However, it solves real-life things for prospective consumers of a product or service.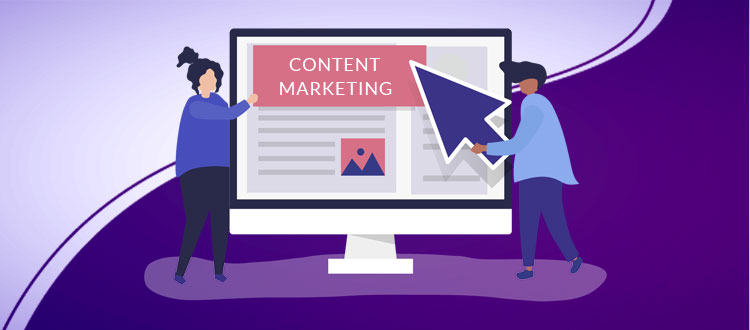 Moreover, content should not be merely targeted to potential customers, however, it ought to conjointly cater to the present customers. Content marketing also involves consumers. This technique is the most effective one. Startups can consider engaging consumers in the content marketing campaigns. Consumers should be able to contribute a small share of content dedicated to that particular brand. Starbucks conducted a similar content marketing campaign a few years back where they offered consumers blank glasses. The brand asked consumers to paint or draw on those blank glasses and send the images of those glasses.
Consumers also wrote special messages with those designs. This campaign gained a lot of consumer trust and brand loyalty. Though this example is not of a startup this type of content marketing can definitely help your business in any stage.
4. Social media marketing
Social media marketing requires startups to be active on different social media platforms. Startups can create business pages on Facebook, Instagram, Linkedin, etc. Facebook has 2.27 billion monthly active users. There are millions of business pages on Facebook. Similarly, startups can utilize Instagram for the same purpose. Social media is no longer for posting images and making friends. It has now become a platform for businesses. Startups can not only attract new prospects but also specifically target them. It helps startups retain and manage clients.
To retain customers, it is important to engage them. And for engaging customers, startups can use social media platforms. Facebook has introduced some new features for business pages like a Shop button. Users are allowed to make a direct purchase from Facebook business pages with this button. Startups can generate loyalty in customers by replying to each comment and each post.
Users use social media to hare reviews about products and services. If startups keep replying such comments, then they can solve customer's queries. Another way you can use social media platforms to postpaid ads. All the social media channels offer sponsored ads where businesses can post text ads, video ads, image ads, blogs, etc. Comparatively to Google AdWords, social media ads are less expensive.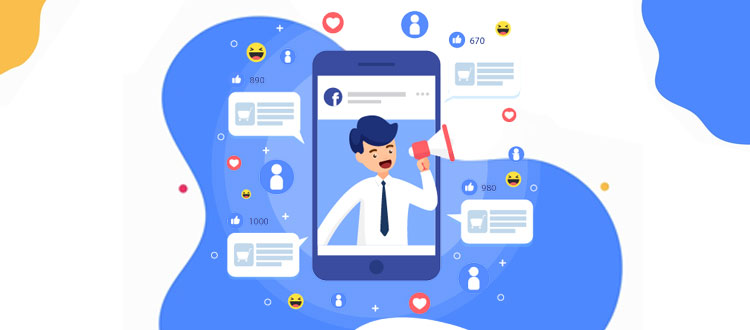 The best part about this type of digital marketing is that businesses can customize the reach of ads and other content. It can also analyze the performance of social media pages and ads. The analysis tells about details such as how many people have seen the post or ad, how many people have reacted to the post or ad. It can also tell about the reach of ads. Businesses get the privilege to decide what age group to target, what should be the demography of the targeted audience, what should be the gender of the targeted audience, etc.
It is essential that marketers should be aware of the ever-changing algorithms of social media platforms. Businesses should keep in mind that the ad budget should be feasible and should make sure the campaign earns expected return on investment.
5. Email marketing
Email marketing services is no longer restricted to the B2B industry. It can be helpful in lead generation, lead nurturing and lead conversion. Whenever any action is performed on the website, such as visitors click on a certain page or button, businesses get an alert. You can ask visitors to fill forms that have their details such as email ID, name, contact number, etc.
Once you get the details through forms, you can send emails to the prospects that have appealing content to attract users. Email marketing tools are used to achieve optimized results. These tools involve MailChimp and Constant Contact which can sort the list of prospects and manage them.
Additionally, to these tools also display minute details such as which prospects received email, which prospects opened the emails, which prospects clicked on the CTA, etc. With this analysis, startups can build email strategies for those who did not get converted. Emails are also sent to offer various discount coupons, offers, etc. Marketers can send invitations to events. Prospects and target audience dislike reading long and lengthy emails.
Make sure the email content is short and crisp. Also, the content should be non-promotional. If businesses add any promotional content, then there are high chances of getting into spam. Even the subject line of emails should be non-promotional and inbound.
6. Display ads
Digital marketing not only uses various tools and technologies but also use artificial intelligence and big data. With the help of these two technologies, companies can display their video or image ads to those who are searching for similar products or services.
For instance, when any user searches for 'latest smartphone' keyword, then you can show him your ad whenever he surfs. This process is also known as personalization. These ads can be in form of videos and images.
Benefits of Digital Marketing for Startups
1. Increase Online Visibility
Traditional marketing brings out local leads. But if startups wish to get leads breaking geographical barriers, then strong online presence is essential. Most of the users and consumers search for services on the internet. With an increasing number of e-commerce consumers, startups should consider the significance of online presence. Since the main objective of digital marketing is to showcase your website links on the first page of search engines, it ultimately enhances online visibility. Having excellent products or services is not enough. Online presence is a must.
2. Build Brand Awareness
Digital marketing, particularly social media campaign plays a vital role in whole awareness. Even within the event that you simply don't create revenue within a selling campaign, you'll be able to make sure that the campaign has multiplied your whole awareness. Some folks on the net might not be immediate customers, however, with the growing whole awareness, they may take into account your brand at the time they're shopping. Branding and online presence go hand in hand.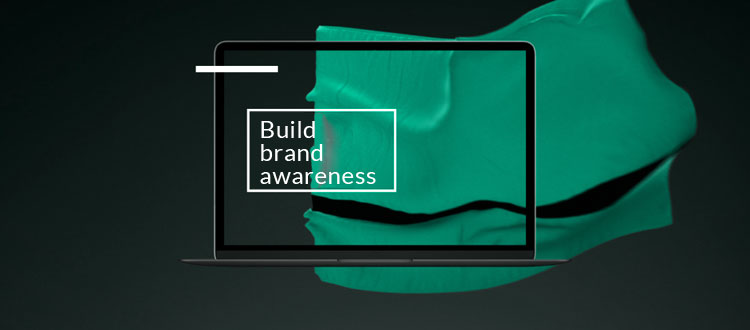 3. Increase Customer Engagement
Digital media campaigns increase customer engagement with different strategies like social media marketing and email marketing. Engagement involves acknowledgment from consumers. Digital marketing contains various strategies which ask users to put their share. Increased customer engagement is a reflection that states better performance of startups.
4. ROI Tracking
As mentioned in the above points, there are various ways marketers can analyze the campaigns and figure out who has seen the ads, who has reacted to the ads, etc. This analysis can give you a brief understanding of investment and output. The ROI tracking lets startups understand the progress of ongoing campaigns and allows to make changes for better progress.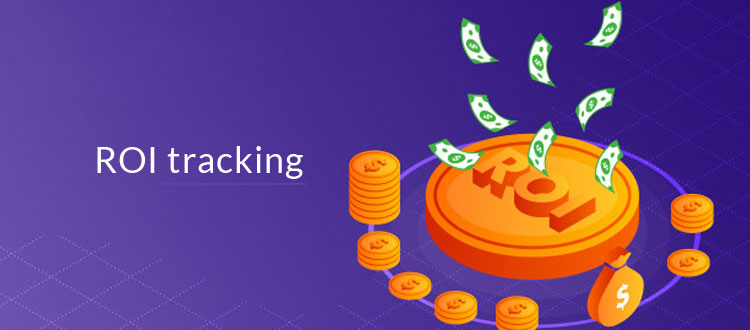 5. Cost Effective
The digital marketing campaign is extraordinarily efficient. This makes it an ideal selling tool for startups and small-scale businesses that will not have an enormous pool of resources or giant injections of capital. Compared to ancient selling, digital selling is cheaper and sometimes records higher results.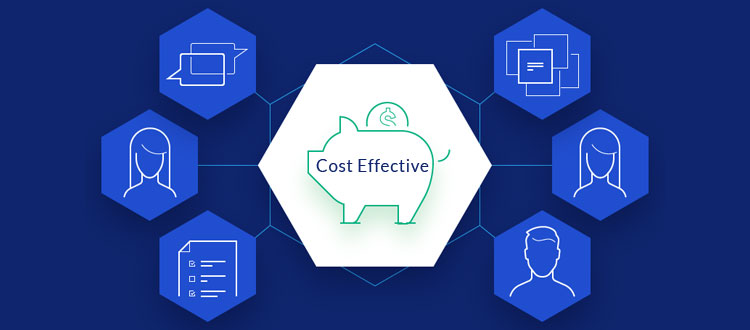 6. Precise Targeting
In traditional marketing, marketers do not have scope to target a specific audience. Those startups who work on niche market can benefit a lot from precise targeting. In digital marketing, startups can decide who can see the ads or content. This allows them to control the targeted audience. Precise targeting allows cost saving. If the ads are displayed to the irrelevant audience, and if they accidentally click on it, the startup has to bear the cost unnecessarily.
Conclusion
Startups are like small plants that need complete nourishment. The startups can target an audience with excellent digital marketing campaigns. It is not necessary that startups should try all the types of marketing. Each business has different requirements.
As per the requirement of business, startups can decide marketing platforms and make sure the right techniques are used. In-house digital marketing is expensive and time consuming. Startup should hire the best Digital marketing services for better sales.