Happenshare
Social Networking and Geolocation

back
Overview
HappenShare is a smartphone app available for both iOS and Android. The mobile app is developed to provide opportunity to users to share unexpected situations, known as happenings. Such as searching the rare birds and animals, seeing a moose, seeing the northern lights, picking ripe berries & many more!
What you can do with HappenShare?
You can set up notifications instantly for the moment when a specific Happenings occur
You can directly get directions to specific happenings
You can comment, rate, confirm on happenings
You can add your friends & show them on Facebook & Twitter
You can search happenings of your interests and save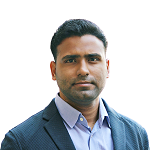 My name is Hemendra Singh. I am Managing Director and co-founder of The NineHertz, a Mobile App Development Company. I am having a keen interest in the latest trends and technologies that are emerging in different domains. Being an entrepreneur in the field of IT sector, it becomes my responsibility to aid my audience with the knowledge of latest trends in the market.

0

Successfully delivered projects

0

Clients worldwide

0

Dedicated professionals

0

Establishment

0

Countries