Hire

expert

developers

to get

amazing

work experience

Certified and experienced developers with the wide skill sets

Successful Tracks

Certified Developers

Experienced Team

Constant Support

Premium Quality services

Consulting Services
Flexible

work approaches to

satisfy

end-users by

skilled

developers

Hire dedicated developers to get high-class development solutions. We have a team of developers for all mobile and web technologies like Android, iOS, Sencha Touch, Xamarin, PhoneGap, PHP, WordPress etc.

Invest in
right

choice

and get high

Return

On Investments

The NineHertz is a brilliant IT firm, serving top class services for mobility solution since 2008. It has a staff of 200+. Our developers are experienced and skilled in their field of technology. We understand our client's needs and attempt to satisfy them by our supreme quality solutions. You can hire passionate developers from us to experience the highest quality work.

The hiring of the individual developer is beneficial for any organization in order to cater customized IT needs. It is a flexible process where the developer works for you and completely dedicated towards the single project. Our team has top-class developers who are fluent in delivering best solutions. They take each requirement as a prominent task and maintain the uniqueness in the entire development process. Our developers are familiar with the latest tools and technologies.

Enterprises are changing their ways by adopting technology tools. Hiring a developer from The NineHertz is a beneficial step for the success of your organization. Our trustworthy services are winning hearts from all over the world. We believe in Agile methodology and stay connected with our clients in the development process. We take regular feedback and analysis on our approaches to achieve 100% customer satisfaction.We provide post-delivery and maintenance services to our clients.
Flexible Packages
Daily Reports
Performance Trackers
Best Infrastructure
Secured Development
Non-Disclosure Agreement
Qualified Developers
Support & Maintenance Services
Get complete
package

of

skills

,

creativity

and passion

Ping us for your requirements



Reliable

Solutions



On-Time

Delivery



Seamless

Communication



Advanced

Development



Consulting

Services
Timely
delivery

of

productive

solutions

Boost your success with our in-house experts



Mobility Solutions




Business Solutions




Consulting Services




Customized Development
We are always available to listen to your needs. Our business developers, project managers and support team share the equal part in the work process. You can contact us at any instant of time. A better communication plays the key role in the success of any task. Apart from the development services, we also provide consulting services.
Splendid
skills

, transparent

methods

and quality

assurance

services

We serve a wide range of technologies. Our developers stay updated with the latest development standards and deliver solutions beyond expectations.

Talk with experts and get prime solutions for your business growth. We appreciate our client's initiation

Come up with your needs. We are 24/7 available to listen to you
We appreciate our
client's

initiation, we

love

to hear their

feedbacks

Come up with your needs. We are 24x7 available to listen to you.

Choosing Nine Hertz to develop my project was the right choice and working with them is Pleasure.
Their team did great work and i'm Carefree.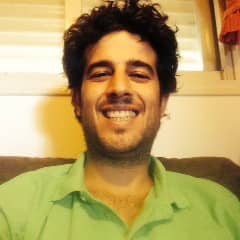 Nitay
I have been working in the tech industry for 3.5 years now, and during the time I have had many different developers for different solutions. Never finding the right mix was tough, until I met NineHertz. In all honesty I could not be happier, from attention to detail, to time efficiency I have never been more satisfied. Would I recommend them? Of course!

Mario Aguayo
Nine Hertz is a great company that is very competent. I worked hand and hand for several months with my Nine Hertz project manager and was very impressed by his knowledge and hard work. Nine Hertz is a great option for those looking for top-tier developers at an affordable price.

Mani Masshafi
Nine Hertz was extremely responsive in all aspects of our communication and planning. Professional and knowledgeable! Will work with them in the future and highly recommend!

Mike Johnson
I endorse Nine Hertz and their team of highly qualified professionals as one of the few great web development company overseas today and thank every one of the team members of Nine Hertz that worked on our application-build to make it a success.They were able to take our plans and ideas and bring them to life. I hope to work with this high caliber team in the future.

Negi Boaka
View More Reviews