2D & 3D Games

Action Games

Action-adventure Games

Adventure Games

Role-playing Games

Simulation Games

Strategy Games

Sports Games

Puzzle Games

Idle Games
Start Designing A Successful Game App
Recognized as a Top Game Development Service Provider in India and USA
We are a top mobile game development company with 120+ certified game developers in India and the USA. From 2d games to multiplayer 3d games our app experts build all kinds of games regardless of any technology. Our top-notch mobile game development services make us unique and outstanding.
Our Game Development Services with Different Technologies
HTML5 Mobile Game App Development
Our mobile game developers build applications using HTML5 in a cost-effective manner. We follow the latest technologies of the gaming industry.
Window Game Development
Get the all-new features from Window Platform with latest and advanced window game development solutions.
2D and 3D Games Development
Experience the advanced framework and discover a new way of the visualizing interface in 2D and 3D game development.
Cross-Platform Game Development
Cross-platform mobile game development requirements are growing day by day. Our key plan is to create such thrilling game apps to run on various platforms.
Android Game Development
Get the eye-catchy android app within no time. Hire Android game developers for several game themes and scenarios.
iOS Game Development
Our proficiency in feature-rich iOS game development helps us develop high-grade graphics of iOS game app solutions of all possible aspects.
Multiplayer, Single And Multi-Level Games
Hire experienced game developers are mastered in building games such as multiplayer, single and multilevel.
Sports Game Development
Sports genre is one of the popular genres in gaming history. Our sports game app development includes cricket, football, basketball, shooting, racing, bowling, etc.
Video Game Development
Develop advanced video games, 2D & 3D gaming solutions, full-power video game animation softwares, and many more with high-profile video game developers.
AR/VR Game Development
We offer unmatched AR and VR gaming app development services with best designs and full-fledged AR/VR softwares.
Facebook Game Development
Social games have the zeal to attract the business. We create a Facebook game app with best technologies to promote business prolifically.
Unity Game Development
The gaming engine provides a variety of tools and rendering options to craft highly engaging 2D/3D mobile games for different platforms.
Let's talk about your Game Development Project!
Platform-Centric Mobile Game App Development
SmartFox Server
Looking for a multi-level game server? We provide the high-graded Smart fox server for multiplayer and multi-level game development. Get benefits of this server with The NineHertz at an affordable cost.
Unity
We provide the best Unity game development solution so that it can easily run on more than 25 platforms and has a better experience during gameplay. The unity game is considered best to speed up the game.
Unreal Engine
It takes you to the next level of graphics. Unreal engine game development for games has a wide range of factors on which it is given priority for high-level games. It is used by artist gamers across the world. Unreal engine iOS game development is highly in demand.
HTML5
The easy-to-update and cross-platform support make the HTML5 game app development one of the commonly used technologies in the gaming industry. Using can make the game to play offline as well.
Cocos2Dx
Cocos2D-X cross-platform technology allows you to work on various platforms and can code in numerous languages. We use such technologies for our client to provide and praiseful services to our clients.
Photon
Photon game engine is used for the global launch the real-time games which have multiple players in it. It is reliable and independent networking engine that simply supports multiplayer game launching.
Explore Our Mobile Game Development Projects
Have a glimpse to the range of the brilliant mobile game development projects delivered by us.
Get Our Portfolio
Plan and Build Purposeful Game Applications
Why to Hire Game Developers from The NineHertz?
950
+
Successfully Delivered Project
12
+
Total Years of Delivering Services
What Makes Us Different?
Game Research
We ascertain how to organize and place content to create a logical layout and ease in gameplay. Prioritizing content for main goals and target user personas allows us to create a natural experience.
Efficient Prototyping
The last move of creating an interface is adding exact interactions to use a website or application better. We make simple yet effective criteria before we establish a product.
Game Development
Component-based development is the right approach for creating maintainable large-scale game projects. We sweat every detail of the components and serve the whole project to make it exciting and successful.
Utility
We build interfaces that work efficiently in every environment. Before and after the project development, we perform User Acceptance Testing to fulfill a wide range of the project's needs and efficient in every way possible.
Minimal Maintenance
We believe in an active user interface that is highly customizable and extensible. Our excellent UX designs ensure great consumer intercommunication.
Create your Own Game App with
The NineHertz
AR and VR Game Development Company
AR VR has always played a major role in the mobile game industry. India has a top mobile game agency, i.e., The NineHertz company with several numbers of certified game developer teams. Hire 2D/3D game developers at a budget-friendly cost and build the best 2D/3D game. Our dedicated mobile game developer team makes sure you get the best game according to your requirements.



Custom AR VR software

Get the customized video game development studio's ultimate games in 2D and 3D technology. Hire 2D 3D game designer today in your budget




Augmented Reality Software

We have award-winning mobile game developers who build outstanding game designs in Augmented reality technology.




Best 2D 3D designer

Let your game be the highest priority of the gaming industry. We have enough game designers to hire purposes. Let us know your requirements for the designers.




AR, VR, MR Applications

We are the best game development studio in India with the commands of almost every advanced technology related to AR, VR, and MR.
Our Latest Mobile Game Projects
Client's Testimonials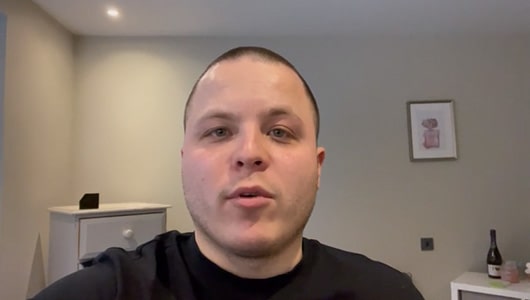 Ben Harvey - Co-founder of Digital Marketing Agency London
Amazing Developers for Hire from The NineHertz:
It's been a wonderful experience working with The NineHertz. Once discussed project requirements thoroughly with the dedicated professionals. There was no need to consult with them again and again. Else, they suggested the best possible ways to make the product way more productive and efficient then I ever thought. Honestly, the company didn't just deliver promised quality product yet values as well. 100% sure to connect again for future web or app projects.
Tom Nathan - CEO & President, Software Consulting Firm
Best Custom App Development Agency:
Do have something new to add in an app? Let our developers know about it and we will make the custom app solution for you which suits your business plans accurately.
Derrick Kimi - CTO & Co-Founder, Insurance Company USA
Best Android App Development Company:
Wish for launching an app on Google store? From designing to deploying it to an app store, Our Android app development team helps you to make your app best and keeps the data security for each step.
Amlie Joseph - Owner & CEO, E Katz & Co Ltd.
Best iOS App Development Company:
Do you have an idea for your iOS app? Share the precious idea with us and let your dream come into reality. We have the certified iOS app development team who builds a cost-effective and long-time business solution for you.
Phillip - Owner, Logistics Startup
Best Cross-platform App Development Company:
We create one-time code which runs on multiple platforms. It makes the cost optimisation and saves time. Ask our experts and they will manage your app most efficiently. Let your app rocks on each platform.
Mike - Managing Director, Online Coaching & Traning Company
Best Hybrid App Development Company:
Does handling android and iOS app is messed up? How about Hybrid app development? It makes your app run both android and iOS platform. Now reach a wider range of audience and grow your app users.
Choosing Nine Hertz to develop my project was the right choice and working with them is Pleasure.
Their team did great work and i'm Carefree.
I have been working in the tech industry for 3.5 years now, and during the time I have had many different developers for different solutions. Never finding the right mix was tough, until I met NineHertz. In all honesty I could not be happier, from attention to detail, to time efficiency I have never been more satisfied. Would I recommend them? Of course!
Nine Hertz is a great company that is very competent. I worked hand and hand for several months with my Nine Hertz project manager and was very impressed by his knowledge and hard work. Nine Hertz is a great option for those looking for top-tier developers at an affordable price.
Nine Hertz was extremely responsive in all aspects of our communication and planning. Professional and knowledgeable! Will work with them in the future and highly recommend!
I endorse Nine Hertz and their team of highly qualified professionals as one of the few great web development company overseas today and thank every one of the team members of Nine Hertz that worked on our application-build to make it a success.They were able to take our plans and ideas and bring them to life. I hope to work with this high caliber team in the future.
Build Highest-Grossing Mobile Games Of All Time With Us
Client Highlight
Brands We Worked For
We have the pleasure and privilege of working with a wide variety of technology ventures, brands, and enterprises. Our clientele includes entrepreneurs, startups, small and mid-sized enterprises as well as Fortune 500 companies.
Ping a note to us
We promise to ink your next success digital story
Use this form to get in contact with our team. You'll receive an NDA agreement so you'll have full assurance that your idea is kept completely confidential.
We, leading app development firm, are your resource to guarantee that your app is completed on time, to your exact specifications, and without you or your family having to worry about any hurdles throughout the entire process.
Our tested and proven three-tiered structure allows for a systematic approach to app development India. Through the ignition, mapping, and ultimately coding tiers or phases we ensure that no stone is left unturned so your completed app is perfect.
MAIL TO OUR SALES DEPARTMENT
USA
Atlanta
925 Battery Ave SE,
Atlanta, GA, United States 30339
Cincinnati
727 Forum Apartments, Apt #705W, Martin Luther King Dr W,
Cincinnati, OH 45220
Tel +1-315-381-4100
UK
6 Petersham Cl,
SM12SZ
Sutton, United Kingdom
Tel +44-776-907-2392
AUSTRALIA
Unit 2, 32 Homebush Road,
Strathfield, New South Wales Australia -2135
Tel +61-2-8003-4196
DUBAI
Apartment 512 Building 49, Discovery gardens,
Dubai, UAE
Tel +971-564840150
INDIA
H1-376, Sitapura, Industrial Area, Sitapura,
Jaipur (Raj.) India-302022
Tel +91-72970-00999