Formidable PhoneGap app development services for elegant, interactive mobile applications
Extensible infrastructure which captures the pace of your growth with PhoneGap app development.
We assess the feasibility of the platform with your idea of the PhoneGap application.
We run the app testing process and if needed, we upgrade the code
---
Flexible Phonegap engagement models with dynamic approach as per the industry trends
The strong pool of insightful minds that help you getting through
---
We reconciles PhoneGap app development smoothly with JQuery, Dojox mobile and Sencha Touch
Scalable Phonegap infrastructure for your overall growth
---
Are you Interested in developing a Custom Mobile Application in PhoneGap? Send us your query now
A healthy workplace that keeps the team energized and charged up

Outstanding Care And Maintenance
We realize the significance of your app and offer you unmatched support and maintenance for PhoneGap application development. We have hired expert developers to solve this purpose.

Genuine Practice Leading to Code Reusability
We execute the best coding practices in PhoneGap application development and make sure that the code is reused to control the cost and the time associated with the development of PhoneGap apps.

Pool of Extremely Adept PhoneGap Developers
The quality of PhoneGap app development service that we are delivering is made possible by the team of highly skilled and dedicated developers who are furnished with outstanding skills and knowledge.

Apps in Diverse Classes
Either it is e-commerce apps or enterprise apps, our developers are well-versed with superb classes including travel, education, social media, etc. We display equal ability in PhoneGap app development for all the possible sorts.
Frequently Asked Questions
What is PhoneGap?
PhoneGap is a framework used to develop cross platform mobile applications. It is free and open source solution, it allows developers to create apps using HTML, CSS and Jquery and they can mould it as per their requirements.
Can you state some of its features?
PhoneGap is an awesome cross platform framework to develop interactive mobile apps that perform very well on multiple platforms. It has numerous features, let's take a look on some of them –
Robust Backend system
Open source and active community
Flexible
Ease of development
What is cross platform app development?
Cross platform app development is another level of app development. The apps that are built to be compatible and functions same on all platforms are called cross platform applications. Developing cross platform apps reduce the efforts of writing code for different platforms. It is also known as multi-platform development.
How experienced your developers are?
We have a potential team of app developers who are experienced in excess of 5 years and have sound knowledge of cross platform frameworks. Our development team is known for delivering best in quality solutions.
How long does it to take to develop an app based on PhoneGap??
It depends on the specifications, features and complete format of the app. Generally, a standard app takes 3-3.5 weeks to get completed. Rest of the things can be predicted only after listening to complete requirements.
What other technologies does The NineHertz work with?
The NineHertz is a leading firm which is active since 2008. We are providing IT solutions such as web development, software development, mobility solutions, CRM solutions, and business solutions to our global clients. For web development, we are serving on various technologies like WordPress, PHP etc and for mobility solutions, we are prompt in iOS, Android, Hybrid, Wearable technologies.
For more information, you can visit our site to see the individual service pages.
Will I get the source code?
Yes, you will get the source code along with complete app after submitting all the bills and payment structure of development. Moreover, you can get an idea on future updates and post delivery services by our side. You just sit relax and share your requirements with us. We will try to put our efforts and skills to make your idea live.
What our
happy clients

say about us

The team of profound Phonegap app developers

Choosing Nine Hertz to develop my project was the right choice and working with them is Pleasure.
Their team did great work and i'm Carefree.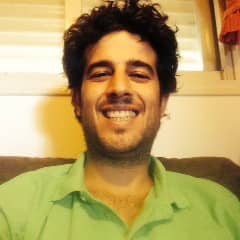 Nitay
I have been working in the tech industry for 3.5 years now, and during the time I have had many different developers for different solutions. Never finding the right mix was tough, until I met NineHertz. In all honesty I could not be happier, from attention to detail, to time efficiency I have never been more satisfied. Would I recommend them? Of course!

Mario Aguayo
Nine Hertz is a great company that is very competent. I worked hand and hand for several months with my Nine Hertz project manager and was very impressed by his knowledge and hard work. Nine Hertz is a great option for those looking for top-tier developers at an affordable price.

Mani Masshafi
Nine Hertz was extremely responsive in all aspects of our communication and planning. Professional and knowledgeable! Will work with them in the future and highly recommend!

Mike Johnson
I endorse Nine Hertz and their team of highly qualified professionals as one of the few great web development company overseas today and thank every one of the team members of Nine Hertz that worked on our application-build to make it a success.They were able to take our plans and ideas and bring them to life. I hope to work with this high caliber team in the future.

Negi Boaka
View More Reviews