PHP Development Services
Highly secure and scalable PHP development services to Empower your Business to surge ahead of your Competitors
The innovative and creative PHP development methods with the use of customized control panels
Custom PHP Application Development with Enhanced Site Performance
We provide multilateral PHP web solutions that delight you with our ultra-advanced features. We work on LAMP platform, that is an alternative way for the commercial development platforms. The web applications, we developed at The NineHertz are highly secure and scalable that maintain the standard of design style and performance of your website.
PHP is the prime proficiency of our programmers. In every new project, we practice and modulate our potential to utilize PHP as a tool to showcase our talent in the web world.
PHP based development backed with the latest technology that fetches desired results
Full-featured online presence for multi-faceted enterprise web applications

Website Development
The NineHertz provides top notch PHP based websites that best suits your budget and requirements.

Customized PHP Development
We provide customization with support services. We can customize your existing PHP web application in an effective manner.

Web Development for Enterprises
We provide PHP website development for big enterprises and corporate firms at the genuine cost.

CMS Development
The NineHertz is proficient enough to build content management system in PHP with rich features.

PHP Based Database Development
We provide top notch database services for PHP. We provide MySQL as PHP development.

PHP Application Development
Industries can rely on The NineHertz for its PHP based unmatched web applications within given time frame and budget.

E-commerce Development
Whether you require E-commerce store for online presence, we have the perfect solution for your online marketplace.

Portal Development Solutions
Corporate websites require the high level of expertise. we Ensure robust and secure Portal development solutions.

Social Networking Solutions
We offer premium social networking solutions to engage more visitors on your website.
We boost the visibility of your enterprise by providing agile web development process
Customized web solutions that perfectly match to customers requirements. The NineHertz provides dedicated PHP development services in 15+ countries with vast experience of 9 years in PHP web development and application development. We are working as a PHP development service provider firm from 2008 and delivered various projects worldwide. You can hire our PHP programmers who are capable enough to develop the wide range of dynamic PHP websites.
Multifunctional and multi-product driven websites with highly experienced and skilled developers team
Superior Performance, Greater Reliability, and Platform Independent Architecture

Fascinating Designs of your Web Pages
We create fascinating designs that enable a pleasant interaction between you and customers.

Greater Impact on Visitors
We add only relevant information in a most appealing way that attracts more visitors and create a greater impact on their minds.

Self-explanatory and Engaging
With the help of well-sorted out content strategy, our developers make your website self-explanatory and more engaging.

Data-Driven PHP Projects
We use data to drive UX design and IA decisions, to validate that your site is easy to use and appealing to your target audience.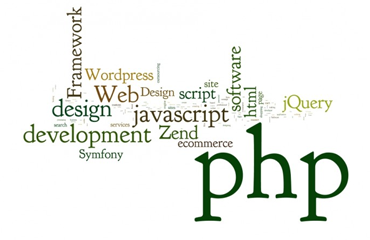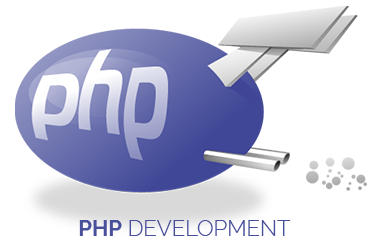 Frequently Asked Questions
What is PHP?
PHP stands for Hypertext Preprocessor which is open source. PHP is a free software released under the PHP license. Originally it is designed for creating dynamic and more interactive web pages.The biggest benefit is the working of PHP. PHP works well with all the operating systems like Linux, Windows, Mac and RISC OS etc. It is the server side scripting language that is mainly used for web development. PHP is the general purpose language that is originally created by Rasmus Lerdorf in 1994. PHP code can be embedded in HTML, also it can be used in combination with various content management systems and frameworks.
What is the cost of PHP website development?
The cost of PHP website development depends on the custom modules and features you want to add into your website. Still, the average cost of PHP websites at The NineHertz is around $10000 to $15000.
What are the services you provide as the top PHP service provider firm??
PHP is a free software released under the PHP license. Originally it is designed for creating dynamic and more interactive web pages.The biggest benefit is the working of PHP. PHP works well with all the operating systems like Linux, Windows, Mac and RISC OS etc. We provide PHP website development, customized websites, PHP database development, PHP e-commerce solutions, PHP support and maintenance services, PHP module development as the top PHP service provider firm.
What benefits you guarantee as for the top PHP Service provider firm?
We guarantee you to deliver a valuable product for all your PHP web development needs. We sign the strict NDA for all your project details and accessibility issues before starting the project. We include two parties in that non disclosure agreement i.e Company and Client.
Choosing Nine Hertz to develop my project was the right choice and working with them is Pleasure.
Their team did great work and i'm Carefree.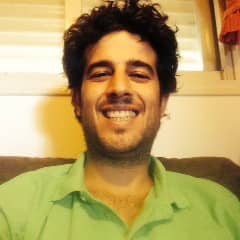 Nitay
I have been working in the tech industry for 3.5 years now, and during the time I have had many different developers for different solutions. Never finding the right mix was tough, until I met NineHertz. In all honesty I could not be happier, from attention to detail, to time efficiency I have never been more satisfied. Would I recommend them? Of course!

Mario Aguayo
Nine Hertz is a great company that is very competent. I worked hand and hand for several months with my Nine Hertz project manager and was very impressed by his knowledge and hard work. Nine Hertz is a great option for those looking for top-tier developers at an affordable price.

Mani Masshafi
Nine Hertz was extremely responsive in all aspects of our communication and planning. Professional and knowledgeable! Will work with them in the future and highly recommend!

Mike Johnson
I endorse Nine Hertz and their team of highly qualified professionals as one of the few great web development company overseas today and thank every one of the team members of Nine Hertz that worked on our application-build to make it a success.They were able to take our plans and ideas and bring them to life. I hope to work with this high caliber team in the future.

Negi Boaka
View More Reviews