Get The Best Food In Your Way!
To let you enjoy your desired food on your trip, this app helps highway travelers to find the best dhabas & restaurants to give hassle-free restaurant finding experience during their journey throughout the Nation. Built by professionals, this app provides a seamless user experience that will notify you about the upcoming restaurants before 10 minutes of reaching out there.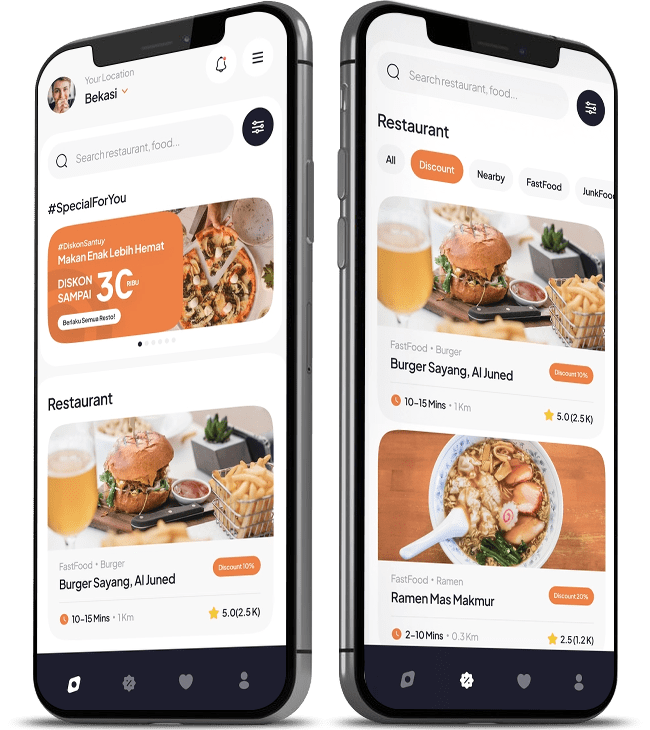 Team
BA (1)
Project Manager (1)
Developers (3)
Designers (2)
QA Testers (2)
Timeline
Of unstoppable work
TackStack
GrubHub's API
FourSquare's API
Google's Geofencing APIs
Swift
Java
Kotlin
Budget
Budget for completing the project
Let's Discuss Your Project
Get free consultation and let us know your project idea to trun it into an amazing digital product.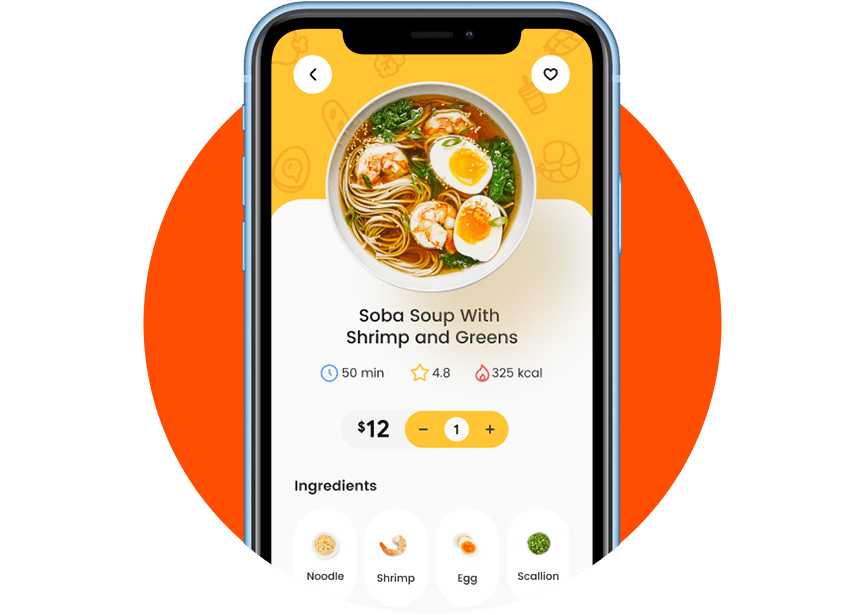 Challenges We Experience While App Development Process
The first major challenge we underwent while developing this restaurant searching app was that we needed to develop a mechanism that notifies highway travelers about the upcoming restaurant in their path before 10 minutes.
Another challenge that forced our developers to do something unique was to solve the scalability issue. In some peak hours, there is a lot of traffic present on the app that makes the system and database work slowly. So, to deal with this situation, our experts needed to build a solution that makes the app fast and effective.
Prefect Solutions We Serve
To inform the highway travelers about the forthcoming dhaba or restaurant before 10 minutes, our smart developers did some brainstorming and found a solution named "Google's Geofencing APIs". By using Geofencing APIs, we fetch nearby restaurants from Google's geographical areas and find out their estimated time arrival (ETA). By finding the ETA, we get the restaurants whose arrival time is equal to and less than 10 minutes, and then send a notification to the travelers.
With the use of Database Sharding technology, we split the data to manage scalability issues at the time of heavy load. Database sharding is basically a mechanism that separates the database server to spread the load that occurred on the app. This mechanism results in faster app performance.
Features We Introduce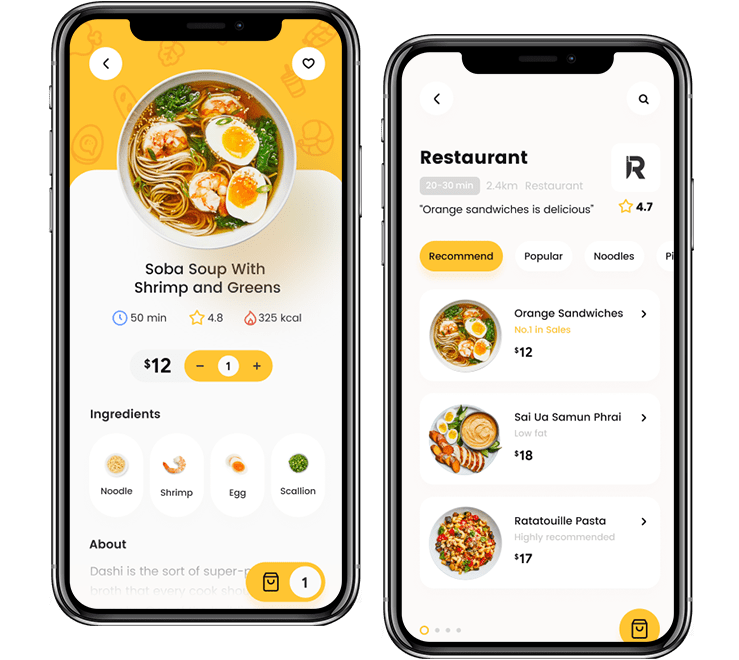 App Features
SignUp To let the customer use the app
Search Option To search different restaurants on the basis of location, timings, payment method, menus, facilities, rating, and so on.
Push Notifications This is an advanced feature that informs users to notice that they have opted in from apps and services.
User Profile For providing a unique profile to each registered user where they can view their food, bookmark their preferred restaurants and dishes, and many more.
Restaurant Info To let the user know everything about that restaurant and their offered food.
Table booking This feature enables the users to choose and reserve the table as per their requirements.
Multiple Payment Gateway This feature gives comfort to the users to pay with the help of any kind of payment gateway available like Google Pay, PhonePe, Paytm, and more.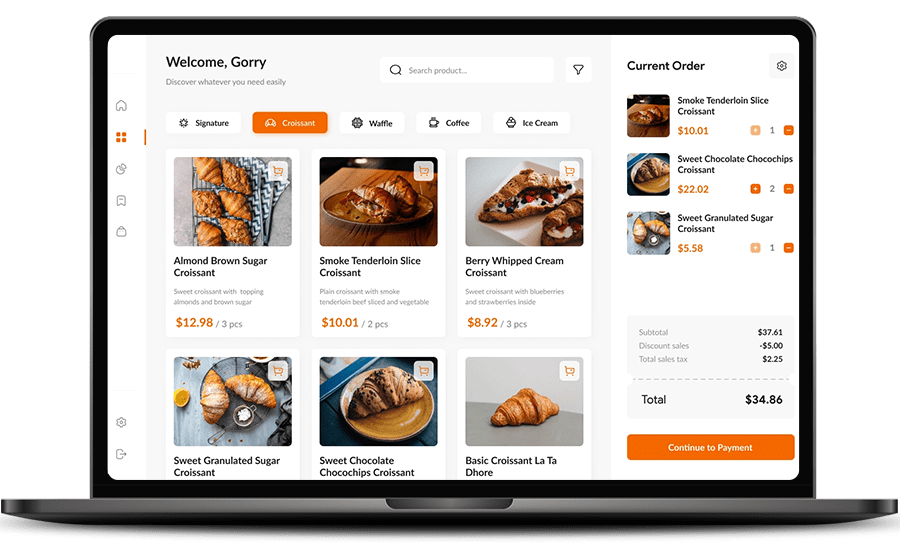 Advance Features
Digital Menu Options, including photos and complete info To allow the user to choose their favorite food from the list of menus, images, and many more.
Social media integration To let the users sign in to the app with the use of social media and also allow them to share things on social media.
Special Offers and Rewards Service of exclusive offers and discounts on the basis of the customer's activities.
Ratings & Reviews To let the users know about the feedback and ratings that the past users return to the restaurant and the service which they experienced.
In-app Call and Chat To contact the restaurant directly from the app.
Order history To know the past history of your ordering.
Let's Discuss Your Project
Get free consultation and let us know your project idea to trun it into an amazing digital product.
Project Milestones We Achieved
01

Requirement Gathering

First we sign the NDA with the client and after that we start gathering the relevant information for the app.

Team Members

Business Analyst and QA

02

App Designing

Our designers now start designing different app screens and wireframes to give seamless user experiences with a flawless look.

Team Members

UI & UX Designers, BA

03

App Development

By using the latest technologies and tools, our expert app developers develop interactive prototypes that attract user's attention.

Team Members

Expert Developers, Designers, BA

04

App Testing

In the final step, our QA team performs various analyses and validations to make sure that the app runs flawlessly.

Team Members

QA, Developers, BA, Project Manager
Work Gets More Appreciation Than Words
Let's talk more about your plan. Get a free consultancy and no-binding quotation for your project.