PotSmoking
lifestyle community

back
Overview
Our PotSmoking.com app is the marijuana lifestyle community for pot lovers around the world. This social media platform will allow "users" to post images and videos with content ranging from entertainment, education, legalization, health, industry and anything else you might want to share with the international cannabis community. Browse through thousands of pages of content under our information section, where our staff continues to upload all of the best content from around the internet that might be of interest to stoners and anyone else looking to have fun. Our "users" will also be able to enter videos and pictures into our every changing contest list to win cash. Our contests are for the promotion of art, music, humor, film and entertainment. They offer aspiring artists an opportunity to showcase their talents to the world.
Come join us and see what happens when social media meets the wonderful world of cannabis in a controlled and anonymous setting (if desired).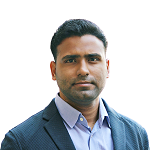 My name is Hemendra Singh. I am Managing Director and co-founder of The NineHertz, a Mobile App Development Company. I am having a keen interest in the latest trends and technologies that are emerging in different domains. Being an entrepreneur in the field of IT sector, it becomes my responsibility to aid my audience with the knowledge of latest trends in the market.

0

Successfully delivered projects

0

Clients worldwide

0

Dedicated professionals

0

Establishment

0

Countries