Our consistency and quality for salesforce decide everything
Experience the Precision with Salesforce Integration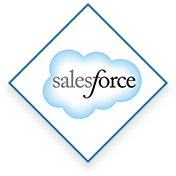 Smart Salesforce Solutions You Can Rely Upon!
Integration process keeps the unimportant separated and allows you to focus on the necessity. An application is an interesting combo of multiple layers of presentation, business idea and magnetism to keep the things going. You require novel integrations into your existing system for the enhancement of your business. Streamline your business process with our Salesforce integration services.



Easy information management




Holistic review of your business with deeper insight




Expeditious Analysis of data
Join Hands with Us to
Smoothen

the Complexities of

SalesForce

Integration

We Work on Building SalesForce Integration Legacies


xxxxxx
Development

Salesforce Integration
Design

Integration
Processing

Integration
Component Tests
Why Should You Rely on Us For the Salesforce Integration Partnership
Because we have the extensive knowledge in developing custom Salesforce adaptors on the Force.com platform. Nine Hertz is the leading Salesforce integration service provider company which mainly deals into cloud computing, Salesforce development and app development. Our team of experienced Salesforce integration programmers are capable to integrate all the applications together in a complex system and can develop the most efficient and effective Salesforce integration applications.

An Expert's Eye
We have the pool of consultants who can fairly understand your idea of excellence with your set goals.

Amalgamation of Stratagem
A work within the cost peripheries helps us to stay ahead in the competition.You don't have to put in extra efforts to bring out

Resilience
We owe you the customized solutions, and that's why, we maintain a healthy balance of resilience with the code of conducts.

Bounded By the Time
On time solutions and delivery is something we live by. Despite of taking regular follow-ups, we strive to finish the project deadlines within the committed days.
To deliver the
premium

quality product, we

follow

the agile

methodology

for overall

Salesforce

implementation

The Nine Hertz especially emphasizes on delivering a top-notch implementation of Salesforce.com as a CRM tool. that is based on the integrated features like quick turnover time, accelerated customer communication process and supported documentation. We have implemented Salesforce.com cloud solutions on Sales Cloud and Service Cloud. We developed applications on Force.com platform to Chatter and Pardot.

Marketing

Implementation

Data

Migration

Service

Implementation

Remote

Administration

Sales

Implementation

Integration

with 3rd Party Applications

Technical

Support

CRM Pilot

Deployment/Proof of Concept
---
Portfolio
Salesforce

Development

Our AppExchange Products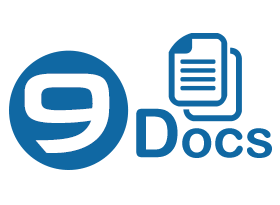 To generate document automatically by just one click with no
third party application integration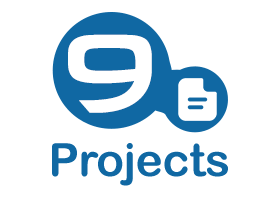 To manage project and milestones in an easy and
effective way
---
How About You
Getting

a Prompt and

Error-Free

Reach to the

Customer

Data

Extract the maximum benefits of powerful platform of Salesforce by integrating it with your business applications. We help you to reap most of the possibilities with a hassle-free Salesforce integration process.

With The NineHertz you get all the customer data summarized at one place.

Easy migration of data from apps to a common Salesforce platform.

A means to magnify the customer satisfaction and royalty.
Frequently asked
Questions
What type of Salesforce Integration does the Nine Hertz Offer?
The Nine Hertz provides a Salesforce package for all levels of clients and enterprises. The one sided sync system maintains the flow of information from the Nine Hertz to Salesforce. It is more like automating the whole process of a business. It takes the core data loading forward while connecting your organization with:
On Time Integration Process
Replication of Salesforce
Data Loader Procedure of Salesforce
How much time can it take to set the integration and what all things are involved?
The process is quite prominent and the least time consuming. The calculated timeframe can be assessed between the package offering and how much time it can take to complete the configuration. Moreover, you can always reap the below benefits after a quick integration:
Get a clear idea of the problems which the technology is designed to help with.
En effective infrastructure is the most essential part of activity. There is always a essentiality to engage with the potential suppliers and buyers.
En effective infrastructure is the most essential part of activity. There is always a essentiality to engage with the potential suppliers and buyers.
How do we take care of duplicate records in Salesforce?
One of the chief goals is to eliminate the duplicity in the Salesforce records. In case, a matching record is found, the record is automatically deleted and the new similar record is added in the existing record. Duplicate rules are the guidelines when some replica records are created. A duplicate rule can always be configured when a record is made or created.
Can more than one account be added in one Salesforce Instance?
Yes, more than one account can be added to the same Salesforce instance. The entire data would sync in the similar way. In case a company has various subsidiaries, you can always have different Pardot accounts. An account can be moved down as the parent account. In this, the users which are non-administrators would be able to look at the data within the parent account.