Nothing
can

have

value

without

being

an object of

Utility


Get unique applications to fulfill your needs
Smart devices are becoming the major hub and provide utilities of life. We perform our routine tasks with the help of Smartphone applications like communicating with people, entertaining, work submissions, billing, exploring new places and much more. Applications are built to benefit its users and enterprises are adopting it very fast to satisfy its end-users.
The NineHertz is providing mobile application development solutions for different platforms. We have proficient developers who have the profound knowledge of platforms and development standard. We develop secured apps with professional logo and user-interface.
Post your requirements and get a highly customized and responsive app that caters to your needs. We shape your idea by coding, skills and experience of our developers.
Extreme
quality

utility

app development

solutions

High-tech solutions that are designed by top-class team

Utility App Development
We develop feature-rich mobile applications to serve various utilities. We can develop restaurant apps, business apps, cab booking apps, social networking apps for Android, iOS and Windows platforms.

Web Development
We provide customized website development solutions for organizations. Apart from development, we also provide UI/UX designing, Digital Marketing and consulting services. Our web developers deliver top-class websites with creative designs.

Wearable App Development
Wearable devices are the center of attraction these days. We develop apps for wearable devices which serve operations like calorie control, pulse count and you can set customized tasks in reminder.

Enterprise Mobility
With our business experts, we deliver mobility solutions for your enterprise needs. We develop CRMS, customized web apps and cross-platform mobile applications to maximize the reach of your business.
Let us serve a
Crucial

Aspect of Your

Business

Idea

We cannot deny this fact that applications are a big part of our life and wherever we are, we use utility applications and tools to smoothly complete our tasks. The app stores of different platforms are flooded with thousands of utility apps and we admit that we are fond of these apps. Increasing demand of utility apps in app market pushes the development companies to bring out the best quality utility applications. The NineHertz is offering ethereal solutions with the pool of diligent developers.

Hybrid App Development
We develop hybrid apps for various organizational needs. We work on different frameworks like Xamarin, PhoneGap, & HTML5. Developers stay updated with latest technologies to provide top-notch hybrid apps.

Native App Development
We provide native iOS and Android app development services to get complete benefit of the particular operating system. We develop business-oriented native apps as per customer requirements.

Update and Maintenance
We are always available to provide maintenance services. We provide monthly upgradation services for websites and apps. We restructure and improve the content with link addition in our maintenance services.
Solutions
we

provide



E-Commerce

App Development



Real Estate

App Development



Business

App Development



Social

Media App Development



Travel

App Development



Holiday

Booking App Development



Fitness

and Lifestyle App Development



Restaurant

App Development



Media

and Entertainment App Development
Why
us

?

Expertise in App Development

Consulting Services

Cost-Effective Solutions

SEO Services

UI/UX Design Services

Cloud Management

Agile Methodology

Brand Awareness Services

Upgrade and Maintenance
Services
Incredible

services by

professionals

under one

roof

We can stay managed by utility applications by performing various tasks easily. We develop reliable utility apps to provide comfort to its end-users. Users can read the newspaper, buy and sell products, get updates of the stock market and almost do everything with the help of utility apps. Mobile Flash, food delivery apps, and language translator are most commonly used utility apps.

Choosing Nine Hertz to develop my project was the right choice and working with them is Pleasure.
Their team did great work and i'm Carefree.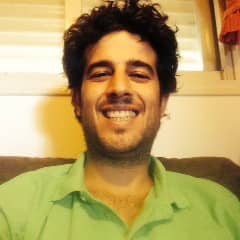 Nitay
I have been working in the tech industry for 3.5 years now, and during the time I have had many different developers for different solutions. Never finding the right mix was tough, until I met NineHertz. In all honesty I could not be happier, from attention to detail, to time efficiency I have never been more satisfied. Would I recommend them? Of course!

Mario Aguayo
Nine Hertz is a great company that is very competent. I worked hand and hand for several months with my Nine Hertz project manager and was very impressed by his knowledge and hard work. Nine Hertz is a great option for those looking for top-tier developers at an affordable price.

Mani Masshafi
Nine Hertz was extremely responsive in all aspects of our communication and planning. Professional and knowledgeable! Will work with them in the future and highly recommend!

Mike Johnson
I endorse Nine Hertz and their team of highly qualified professionals as one of the few great web development company overseas today and thank every one of the team members of Nine Hertz that worked on our application-build to make it a success.They were able to take our plans and ideas and bring them to life. I hope to work with this high caliber team in the future.

Negi Boaka
View More Reviews