Web Development Company Catering Empirical and Reliable Solutions
We build the most advanced and reliable web development solutions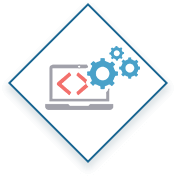 Tailor Made Solutions




Dedicated Approach




Solutions that Benefit the Users




Considerable Track Record
Join Us to Reap the Leverage of High Expertise and Dedication
We Bring in the Scope for Empirical Customization of Websites
We put in our expertise to create a stellar experience for your business. We are robust custom Web Development Company. We provide services which help you to reap the fruitful results of lasting customer relationships.
We at the Nine Hertz, bring in the benefits of our year's long experience. We strive to provide you the benefits of our premium approach to serve only the best. We at, the Nine Hertz, bring forth time bound solutions for your every idea. We find the ways to prepare everything which is needed on the website. We work to augment your engagement with as many users as possible. We have served more than 5000 projects around multiple industries such as finance, eCommerce, travel, media, and entertainment.
We have a pool of skilled developers such as WordPress, JavaScript, PHP, Drupal, CSS3 and Joomla. We put in our time and efforts to bring in some of the most thriving solutions for you.
Enthusiasm to Reap the Benefits of Trending Web App Technology
We Put in Unending Efforts to Bring Your Idea to Life

ASP.NET

HTML & CSS3

Open Source

PHP

Javascript
Web and App Development Company that Work on Your Idea of Excellence and Precise Growth
Web App Solutions to Cater Your Needs of Brilliance

Promise of Quality
We make sure that your work undergoes an extensive quality check. We have a conspired bug checking system.

360 Degree Maintenance
Our project planning goes under complete scrutiny system. It starts with a detailed planning.

Cloud Development
We attempt to foster the right energy into the development process for reaping the right benefits.

Right Integration
We mingle up the right tools with advanced forms of technology while creating an impressive manifestation.

Robust Maintenance
We deploy ourselves to make your website flourish and grow with the time with our superlative maintenance.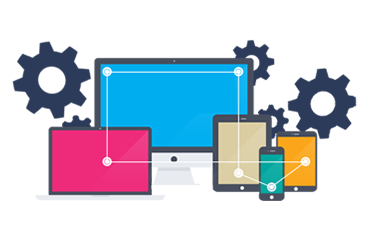 Frequently Asked Questions
On what web technologies the NineHertz work on?
We mainly work on the technologies Asp.Net, Opensource, HTML, CSS3, and JavaScript.
What is the average cost for a website at The NineHertz
The average cost for website development is around $7000 to $15000. It also depends on your available budget and required features.
I already have a website, can the NineHertz make changes?
Yes, we make changes to your existing website, we provide top notch support and maintenance services as well. We have a separate team for this.
How many days in a week are you working?
We work for 5 days in the week. But our business analyst can communicate with you anytime according to your suitability.
Client
Reviews

Excite Us like

Nothing

Else

Let's Hear What They Say About Us

Choosing Nine Hertz to develop my project was the right choice and working with them is Pleasure.
Their team did great work and i'm Carefree.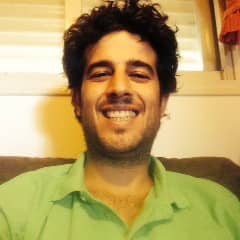 Nitay
I have been working in the tech industry for 3.5 years now, and during the time I have had many different developers for different solutions. Never finding the right mix was tough, until I met NineHertz. In all honesty I could not be happier, from attention to detail, to time efficiency I have never been more satisfied. Would I recommend them? Of course!

Mario Aguayo
Nine Hertz is a great company that is very competent. I worked hand and hand for several months with my Nine Hertz project manager and was very impressed by his knowledge and hard work. Nine Hertz is a great option for those looking for top-tier developers at an affordable price.

Mani Masshafi
Nine Hertz was extremely responsive in all aspects of our communication and planning. Professional and knowledgeable! Will work with them in the future and highly recommend!

Mike Johnson
I endorse Nine Hertz and their team of highly qualified professionals as one of the few great web development company overseas today and thank every one of the team members of Nine Hertz that worked on our application-build to make it a success.They were able to take our plans and ideas and bring them to life. I hope to work with this high caliber team in the future.

Negi Boaka
View More Reviews