Whingr
Social Networking

back
Overview
Whingr is a social media application that allows users to share their opinions, thoughts, feeling, pictures in regards to what their feeling, experiencing or thinking at a particular time. It is a global newsfeed app for your iOS device. The basic concept of "Whingr" that user can share their thoughts on a subject matter of their choice
The application combines formatting and ideas inspired off Reddit, FML, Imageboards, Facebook, Twitter, Instagram and the Youtube comments section. There are various categories available including music, television, celebrity, video games, cars, animation, food, health fitness, life hacks.
The main advantage of using this application that users can post anonymously means it can generate conversation without fear & freely they can share their thoughts. "Whingr" iOS App is available on iTune for download.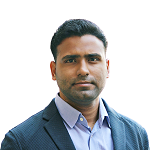 My name is Hemendra Singh. I am Managing Director and co-founder of The NineHertz, a Mobile App Development Company. I am having a keen interest in the latest trends and technologies that are emerging in different domains. Being an entrepreneur in the field of IT sector, it becomes my responsibility to aid my audience with the knowledge of latest trends in the market.

0

Successfully delivered projects

0

Clients worldwide

0

Dedicated professionals

0

Establishment

0

Countries