Xover-Monstarr Soccer
Use Social Soccer App

back
Overview
Xover ( Crossover ) by Monstarr Soccer is the best way to share your world of soccer ( futbol ).
Xover is a friendly and easy to use social soccer app. It allows players, fans and coaches to share their passion for soccer through video and pictures.
Beast Mode is only the beginning….
It doesn't matter if your game is Freestyle, Street Soccer, Tournament, Cup, Community, HS, College or beyond; Xover ( Crossover ) by Monstarr Soccer is the best way to share your world of soccer ( futbol ). Post your photo or video highlights showing the world your skills. Show us what you can do and how you are taking the game to the next level. We want to see players grow and develop into the next soccer all stars.
Xover Features:
1. Register/login with an Email or Facebook
2. Create a Profile
3. Follow/Unfollow
4. Make new post (picture or video)
5. Image editing with filters
6. Like and/or make comments
7. Add tags to images
8. Tag your friends
9. Invite friends from Twitter & Facebook
10. Check the posts of your friends
11. Edit your profile
12. Search posts and Hashtags
13. View old posts
14. Report Inappropriate posts
15. Block anyone
16. Edit notification settings
Use Xover to:
• Find, follow and discover the millions of fans, coaches and players all over the world that enjoy this game of soccer.
• Show the world your soccer style through photos / videos and edit them with filters and creative tools.
• Create your profile with your favorite photo and bio information.
• Instantly share your posts to Facebook, Twitter and other social networks.
Xover was designed from the ground up to share the love of soccer at all levels. Work hard and show the world your skills.
Beast Mode is only the beginning
Respect the Game or Get Played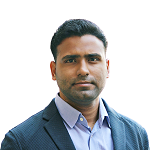 My name is Hemendra Singh. I am Managing Director and co-founder of The NineHertz, a Mobile App Development Company. I am having a keen interest in the latest trends and technologies that are emerging in different domains. Being an entrepreneur in the field of IT sector, it becomes my responsibility to aid my audience with the knowledge of latest trends in the market.

0

Successfully delivered projects

0

Clients worldwide

0

Dedicated professionals

0

Establishment

0

Countries