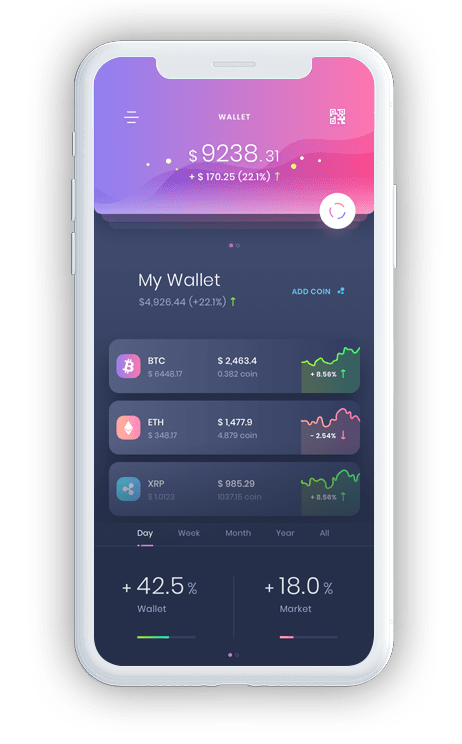 Customer-Centric iphone Application Development Company
Working on the latest tools and trends, we ensure exceptional functionality applications to our customers. Our iOS developers took immense pride in developing innovative, hassle-free and user-friendly iOS Applications.
The development journey from penning down your idea to launching your application is meticulously structured and designed to eliminate a single fault at the user's end.
We distribute customized iOS service that encloses the wide range of iOS devices including iPhone, iPad, Apple TV and Apple Watch.
We embed the latest technologies in iPhone and iPad Application development to produce a high-quality product.
Top-Notch mHealth & Fitness Solutions for the World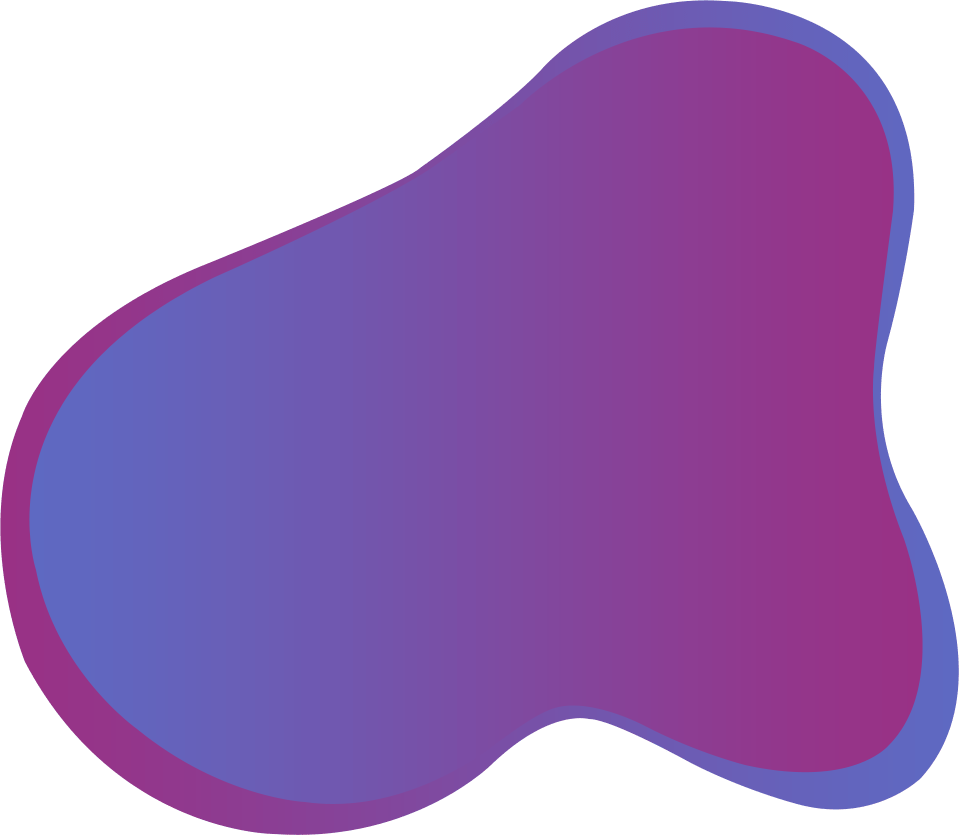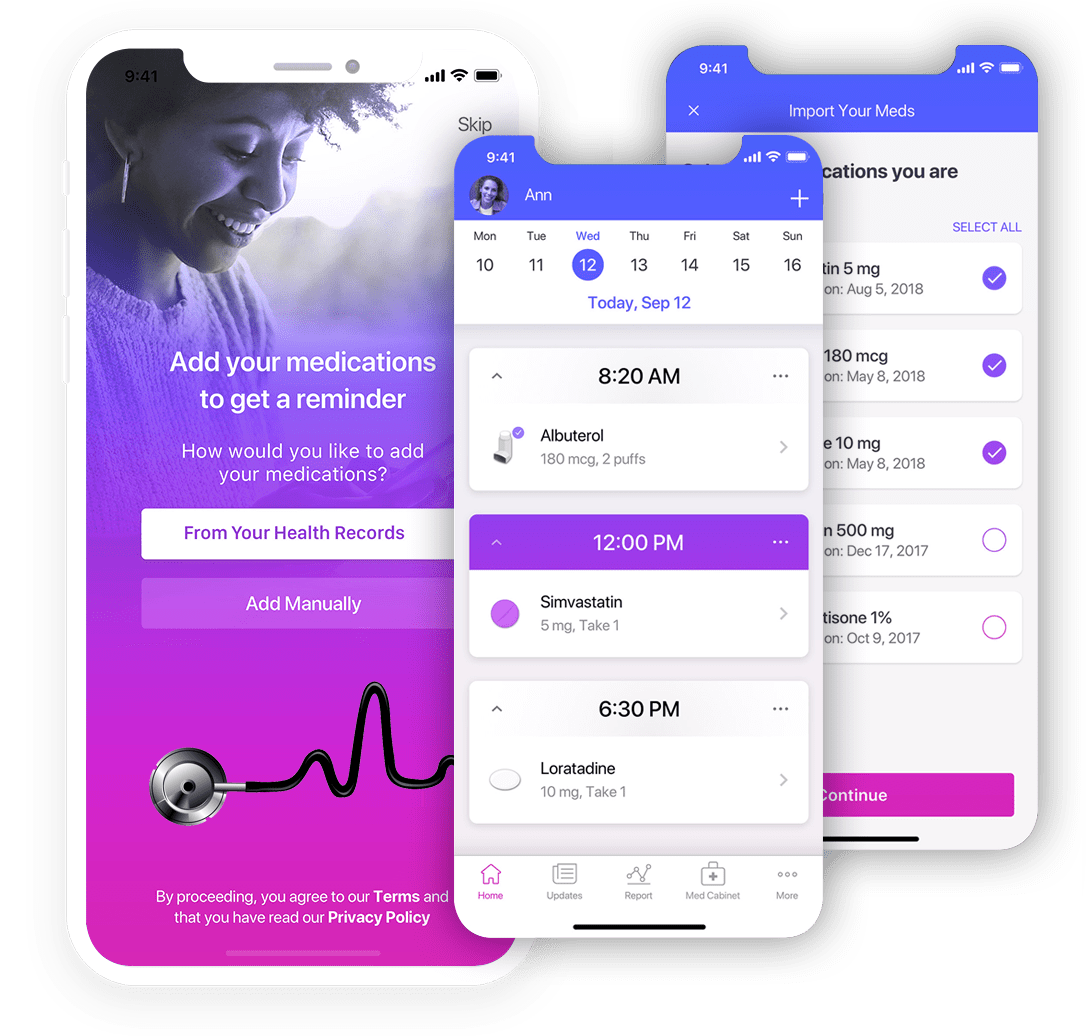 USA's Leading mHealth App captivating 86% New Users
We have developed a promising mHealth app for our visionary client who had a great idea to take people's health experience to next level. After the app launch, the revenue increased to 78% and 4 million number of app downloads was noted at the end of 3rd month. The company is now supported and liked by many medical industries in the USA because of their potential app features.
Mobile Driven Automobile Industry App Solutions Since 2008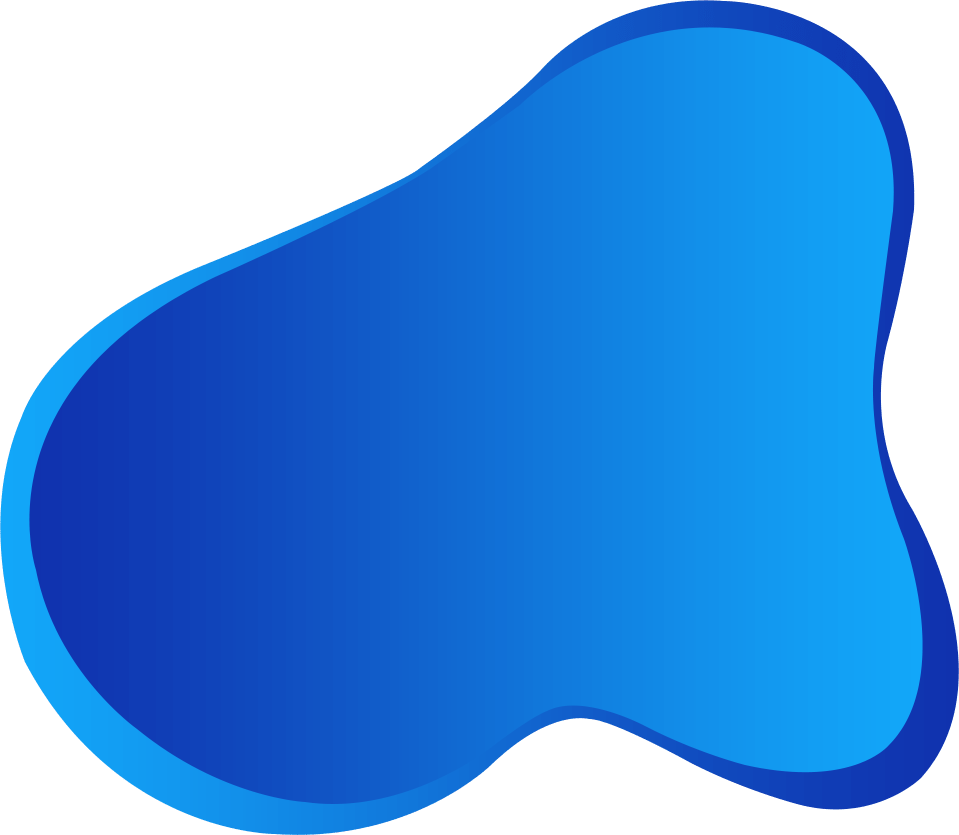 Switzerland's Automobile Company Enhance ROI by 68%
Our client dealing with developing hi-tech solutions for drivers have recently gained much attention for incorporating innovative automobile app. The deployment of the app brought a lot of excitement to the users and thus the user-engagement rate increased to 89%. Furthermore, the number of downloads in 4 months was 5.6 million.
The app was aided with diverse yet innovative and technically loaded features. Our team of iOS developers designed and developed app giving 100% user satisfaction.
Smart Utility App Solutions that Enhance Device Funtionalities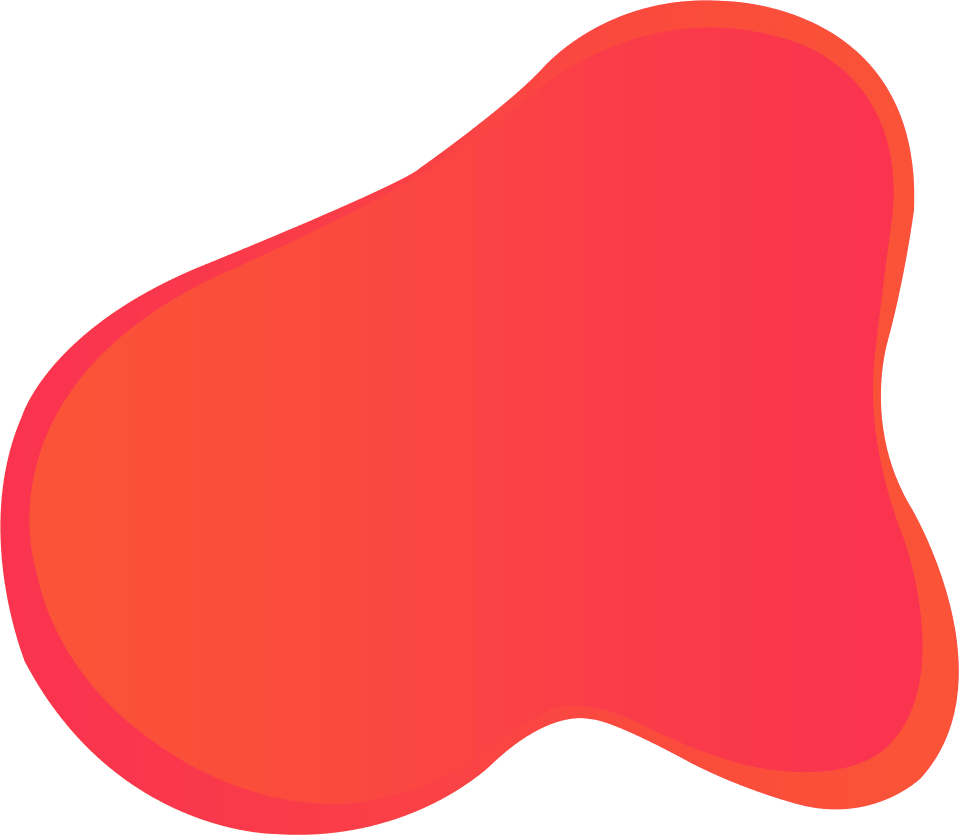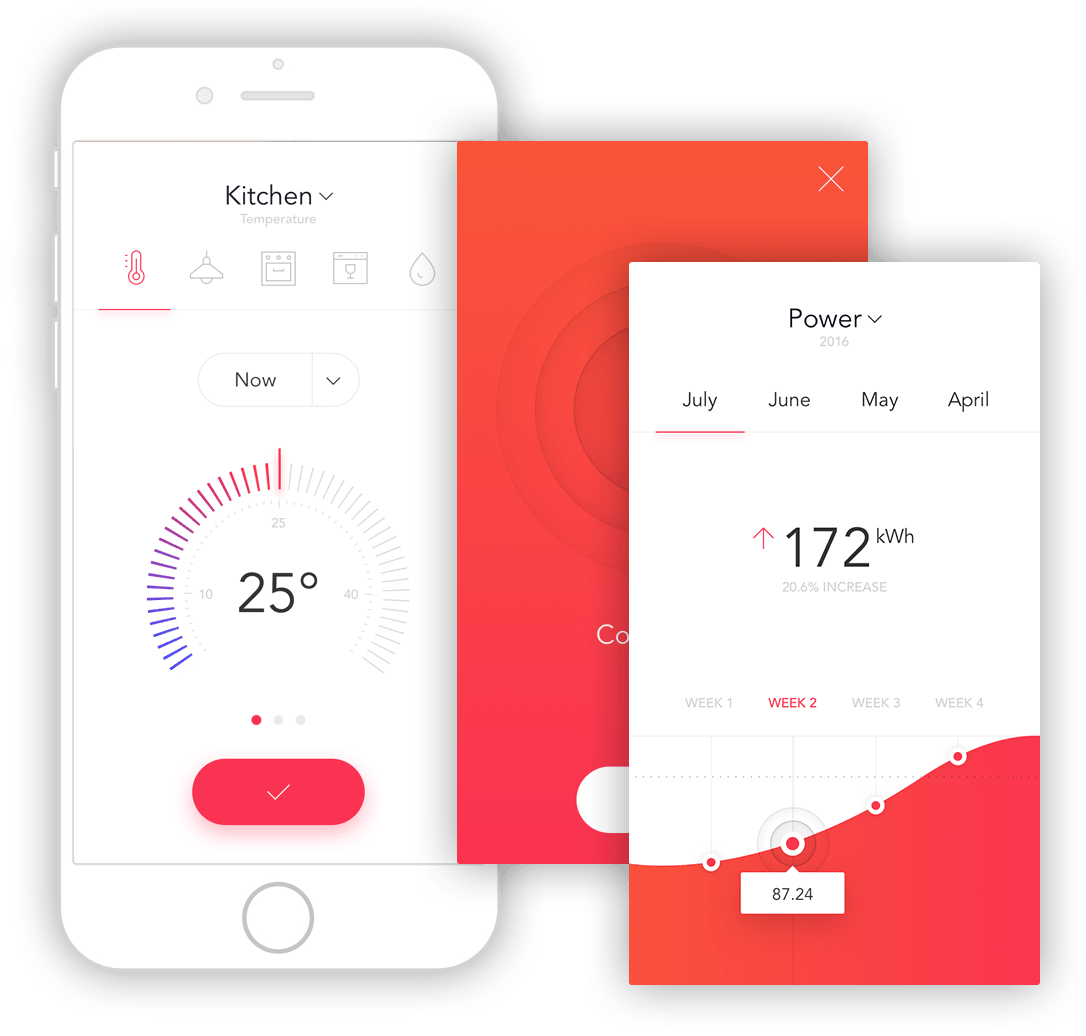 US's Renowned Utility Service Provider Gains 3x Traffic Rates
We have designed a utility app for our US based client's project who is proficient in providing daily basis house utility services. The app profited the company by enhancing the user engagement rate to 90% as many users loved the fast-responsive design of the application. Also, the 6 million app downloads were recorded in first 6 months after the launch of the app. The idea to bring forth service provider and service seeker at one platform worked well with our efficient features of the app. The revenue also hiked to 68% from 33%.
The Best iPhone App Development Approaches
Bringing knowledge, experience, and technologies blend into one platform for creating bespoke solutions
Native iPhone App Development
Developing platform-oriented native iPhone apps for maximizing the advantages of the features built specifically for a given operating system. Using the power of development tools and languages like Xcode, Objective-C, and Swift, we develop mobile responsive applications that give high-user satisfaction. Native apps give the best look and feel as they access the adequate amount of device's hardware and also best utilizes iOS features.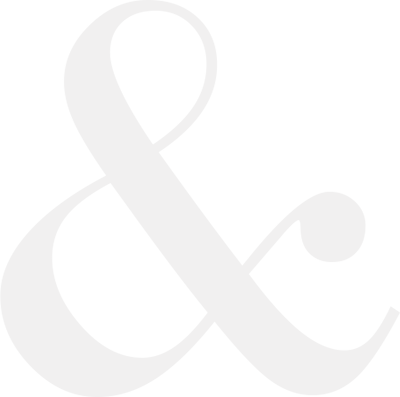 Hybrid iPhone App Development
We develop hybrid applications by using standard web technologies such as CSS, HTML, JavaScript, React Native, etc. We use the latest versions of the technologies in order to accommodate the latest trends of the market in your business project. The best advantage of the hybrid app development is that you can code once and reuse multiple of times. The hybrid apps are compatible with diverse platforms.
Empowering Your Idea in 3 Simple Steps
1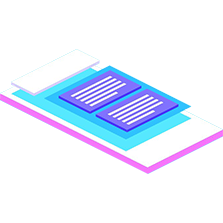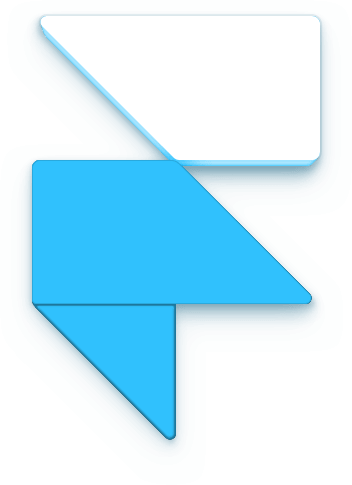 Prototype Design
We design an early model or layout to test the feasibility of the project and also to incorporate the more valuable perspective of the client. After deciding the basic layout we start adding and implementing the animations and interactions by utilizing prototyping apps like Framer, Origami, etc. We try to add life to the scrambled design in the most creative way possible to enhance user interaction.
2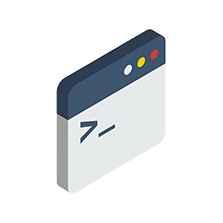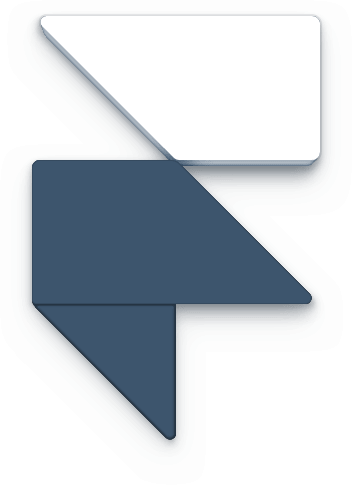 Code
Our coders are passionate developers who just know well, when where and how to give a twist to the design in order to achieve the client's expectations. Our developers get themselves trained in diverse languages to enhance the productivity of your project and helps you meet your customers' expectations.
3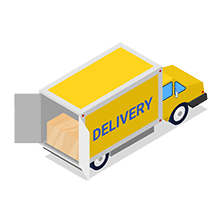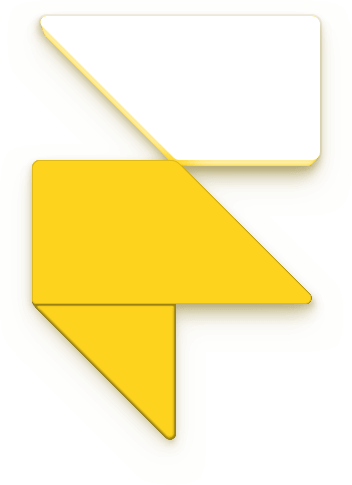 Deliver
We value the time, thus never fail to deliver our quality product to our client on time. Our company involves the clients at every stage of development, to have transparency and minimum error. Thus, we save our time as we reduce risk at the initial stages of development.
Pursuit Top iOS App Development Services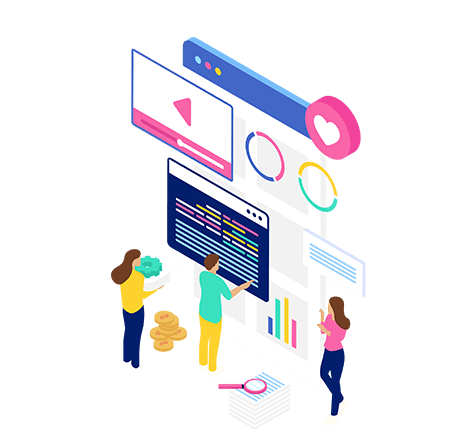 Customized iPhone / iPad App Development
Giving a shape to your project idea by implementing the latest technologies and innovations. We develop custom-made iPhone / iPad Apps that brings high user engagement rate and offers great scalability. Our iOS App Development team develops apps that are compatible with all iOS devices and offers high-functionality.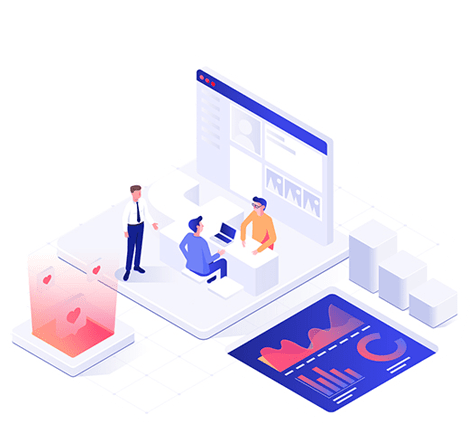 Enterprise Mobile App Development
Developing Enterprise Mobile Apps for small to big enterprises that are ready to dominate the market with their services. We help you to prepare for the global market by implementing a detailed check of the process. Our app provides users to track inventory levels, supplies, manufacturing process, logistics, and managing data.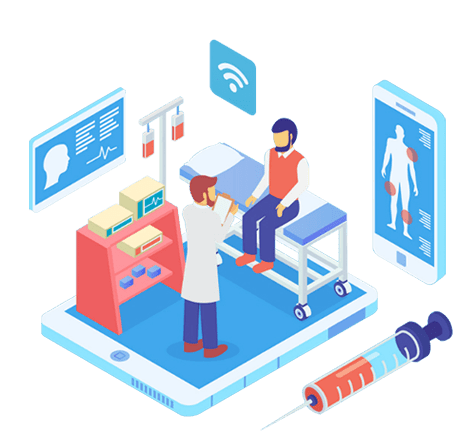 Health and Fitness iOS App
Making your phone your first-aid and routine doctor, we build advanced applications that are rich in hi-tech functionality and work on emerging technologies like IoT, Beacon, Cloud, etc. Using iOS API's, we develop applications that enables you to track your calories, diet, heartbeat and many more.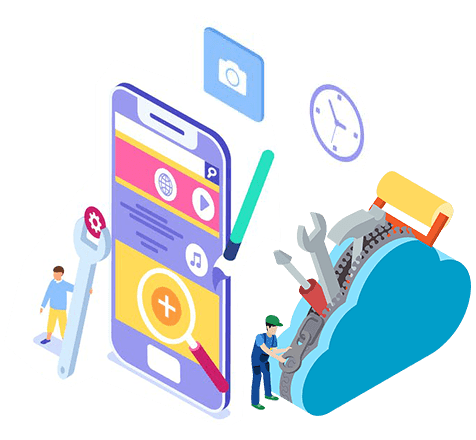 Utility App Development
Helping to ease your daily chaos in the lives, we develop utility applications for iOS devices for our service providing clients. Providing extra accessibility to advance features, we let you choose different services through one platform. Adding beacon technology to give an extra edge over other existing apps to make your business outshine in the market.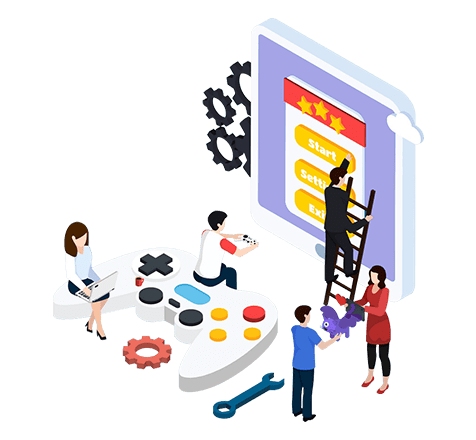 iOS Game App Development
Dominating the game world with a feature-rich application providing cutting-edge quality and visual effects. We develop iOS Game App Development that gives a versatile experience like AR, VR, AI, etc to the users. To cater to the needs of the Generation Z, we develop unique and innovative games.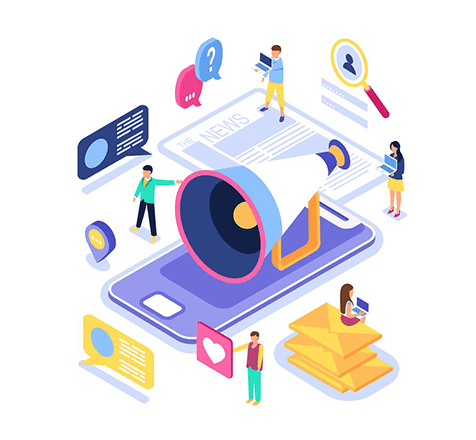 Social Media App Development
Designing exclusive iOS apps for offering a seamless user experience for your clients. We develop responsive apps with interactive communication platform to improve the social networking. Incorporating features like free voice chat, video calling, group video calling, file transfer, photo sharing, etc.
Choose us to leverage the advantages of Our Services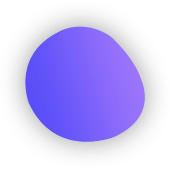 Beacon

GPS

Porting/Migration

MDN

Payment Gateway

XMPP Chat Server
We boost the visibility of your enterprise by providing agile Android application development process. Our highly skilled developers are committed to delivering trouble-free Android apps. We understand the change in the scenario of the business technologies and make ourselves in harmony with the current trends to create highly customized Android applications. Our past experience and work showcase our brilliance in Android applications development.
Over the duration of 9+ years, we have developed effective and efficient 1000+ Android apps for our prominent clients. We ensure reliability, integrity, and scalability of our applications and make sure that your business enhances its reach and ROI.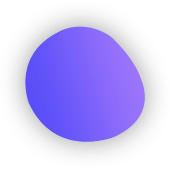 Wearable

mBAAS

Third-part App

Audio/Video

Custom API

BLE
Technologies That are Key To Success
Xcode
Objective C
Swift
AndroidSDK
Java
Flutter
Ionic
React
Kotlin
CodeIgniter
CakePHP
WordPress
Laravel
Magento
Joomla
Drupal
OpenCart
PrestaShop
AngularJS
Node.js
React
Mocha
Jasmine
CoffeeScript
MySQL
MongoDB
RethinkDB
PostgreSQL
Adobe Photoshop
HTML5
CSS3
Sketch
Adobe Illustrator
Industries We Work With
Working for 9+ years deepens our knowledge in the diverse domains. We serve a wide range of industries including Logistics, Travel, Real-Estate, Healthcare, FMCG, Not-For-Profit, Banking, etc.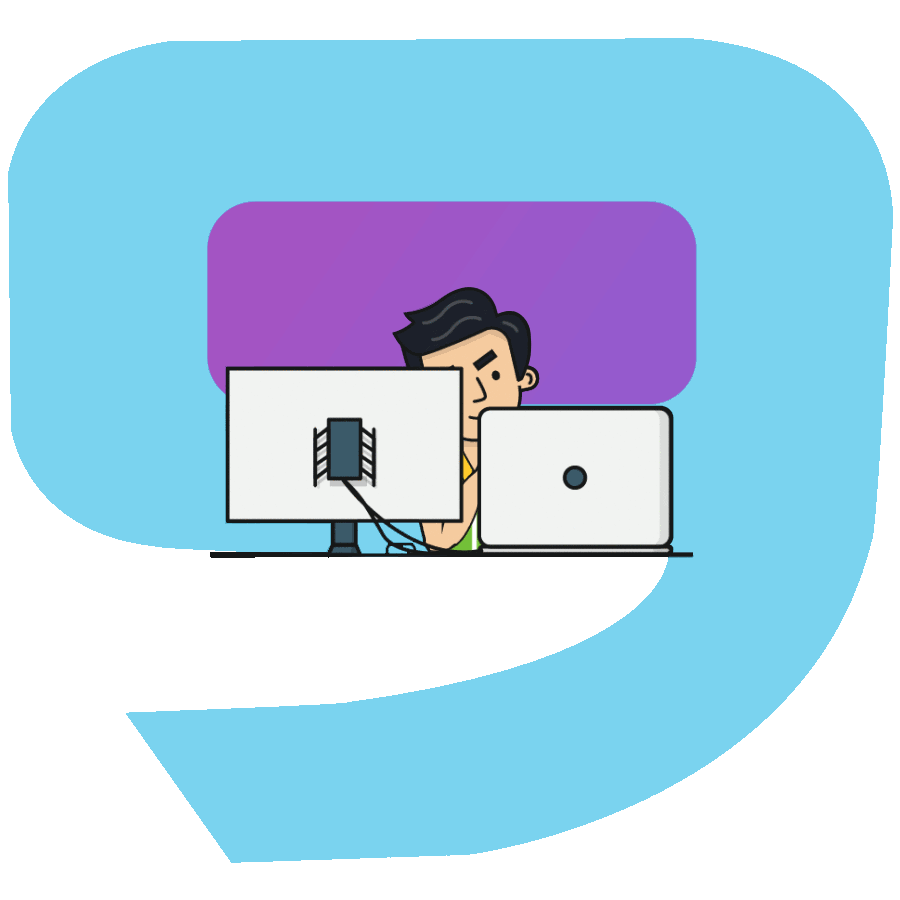 Kick-start your project by hiring certified iOS app developers
We serve high-tech modern technologies that will escalate your business revenue. Hire our iOS app Development team according to your business requirements.
Other Services
Have an Idea!
Connect Today with Our Team
The Way We Create: Excellence
Analyze Your Project Scope

Strategize And Develop Report

Programming As Per iOS Guidelines

Frequent Interaction With Client

Feedback Analysis

Deliver Project
Pillars of The NineHertz
Client-Oriented Approach

Experts In iOS Application Development

Maintain Confidentiality

Proficient In Varied Industry Solutions

High-Level Of UI/UX Integration

Flexible Engagement Models
Invite the
magnetism

of top

notch

technology And lay the

foundation

stone of

grand

legacy with our

clients

Our methods are far-sighted, which help you to escalate even in the most challenging times.

Choosing Nine Hertz to develop my project was the right choice and working with them is Pleasure.
Their team did great work and i'm Carefree.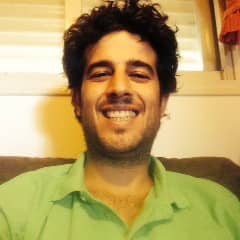 Nitay
I have been working in the tech industry for 3.5 years now, and during the time I have had many different developers for different solutions. Never finding the right mix was tough, until I met NineHertz. In all honesty I could not be happier, from attention to detail, to time efficiency I have never been more satisfied. Would I recommend them? Of course!

Mario Aguayo
Nine Hertz is a great company that is very competent. I worked hand and hand for several months with my Nine Hertz project manager and was very impressed by his knowledge and hard work. Nine Hertz is a great option for those looking for top-tier developers at an affordable price.

Mani Masshafi
Nine Hertz was extremely responsive in all aspects of our communication and planning. Professional and knowledgeable! Will work with them in the future and highly recommend!

Mike Johnson
I endorse Nine Hertz and their team of highly qualified professionals as one of the few great web development company overseas today and thank every one of the team members of Nine Hertz that worked on our application-build to make it a success.They were able to take our plans and ideas and bring them to life. I hope to work with this high caliber team in the future.

Negi Boaka
View More Reviews