OutSystems Development Company Services
Low-code app development is the future of Software Development and Outsystems is the #1 low-code development platform. It supports increased operational efficiencies to take your business forward. Invest in highly functional OutSystems professional services to create applications rapidly, minimizing your time, effort, and money.
The NineHertz is one of the leading OutSystems companies to cater end-to-end services
Outsystem Consulting Service
We accelerate your digital transformation initiatives for better Systems Development Life Cycle Management. Our experts will guide you on every stage of app development and implement advanced solutions with AI, Cloud, and DevOps.
OutSystems App Development
OutSystems app development platforms reduce the amount of traditional hand-coding, enabling faster delivery of business applications. We use integrated tools and AI to develop enterprise-level cloud-native applications.
Business Process Management
Now streamline your internal operations, front-office, and back-office processes efficiently with us. From workforce apps to operational dashboards, our experts assist you automate business operations.
Legacy Modernization
Our UX design professionals keep up with the latest trends and integrate them into legacy apps. We increase the overall performance of these applications by updating them with new functionalities.
OutSystems Integration Service
The NineHertz's developers use OutSystems low code development that helps to build open-source cross-platform apps, real-time performance dashboards, and pre-built patterns, samples & templates using third-party API, database integrations, and plugins.
Maintenance & Support
To keep your business applications fluent and flexible, we offer consistent support and maintenance solutions along with OutSystems app development.
How OutSystems Low Code development Help in Building Apps?
By integrating basic logic and drag-and-drop capabilities along with the graphical user interface, OutSystems low code development keep up with the changing needs to create impressive apps easily and quickly. Hiring an OutSystems development company can help you build modern applications efficiently. An OutSystems associate developer speeds up the process by skipping hand-coding.
Unlimited Expressiveness
Differentiated Customer Experiences
Build Once, Deliver Everywhere
Drag-and-drop AI
Benefits of OutSystems App Development
OutSystems App Development has outperformed all the low-code app development platforms. Apart from being extraordinarily fast, feature-packed and fully automated, OutSystems mobile app development offers a plethora of benefits.
With the top 6 benefits get to know why you should hire an OutSystems associate web developer:



In-App Feedback

Improve your apps better and faster. Users can share voice and written feedback within the app, simplifying the whole change management process.




Architecture that Scales

OutSystems integrates technology microservices with deep dependency analysis to create and change reusable services and applications to cater the needs of enterprises.




Enterprise-Grade Security

From inception to development, OutSystems experts take advantage of the built-in third-party enterprise-class security scanning and authentication solutions to deliver stunning OutSystems mobile apps




Full-Stack Visual Development

Create full-stack, cross-platform apps by dragging and dropping UI, business processes, logic, and data models. When required, add your own code. There will never be a lock-in.




Multi Experience and Automated Refactoring

OutSystems low code development help to design digital strategies for businesses. They use pre-built templates, automated refactoring, and chatbots to provide an excellent experience.




Single Click Deployment

With only one click, you can deploy and update apps.OutSystems TrueChange automatically analyses dependencies and manages the deployment process for you.
1800+

Projects Launched

14+

Years of Experience

575+

Dedicated Developers

92%

Client Retention
Accelerate your digital transformation with an OutSystems Partner
With our experienced and successful team of OutSystems mobile development experts, we have established a reputation of being the best OutSystems trusted advisor in India and deliver the finest quality apps within your budget.
Join hands with Outsystems Partner for custom OutSystems solutions to digitize your business in a quick turnaround time.
Why Choose The NineHertz as Your OutSystems Development Company India?
With a strong industry experience and penchant for emerging technologies, The NineHertz being top Outsystems development company is constantly evolving and growing to ensure you get the best apps for your business. Our OutSystems developers provide top-notch services, irrespective of your company size.
Skilled Team
Save on Mobile App Development Cost
Guaranteed Innovation
Dev-Ops Enablement
Result-Driven Approach
Quality & Security
Build Customer Loyalty
Increase ROI
Non-Disclosure Agreement
Co-Development Teams
In-Depth Domain Knowledge
Integrity Transparency
Quick and easy communication
Agile methodology
Easy Hiring process
60% Less Expenses
100% Genuine Reviews
500+ Professionals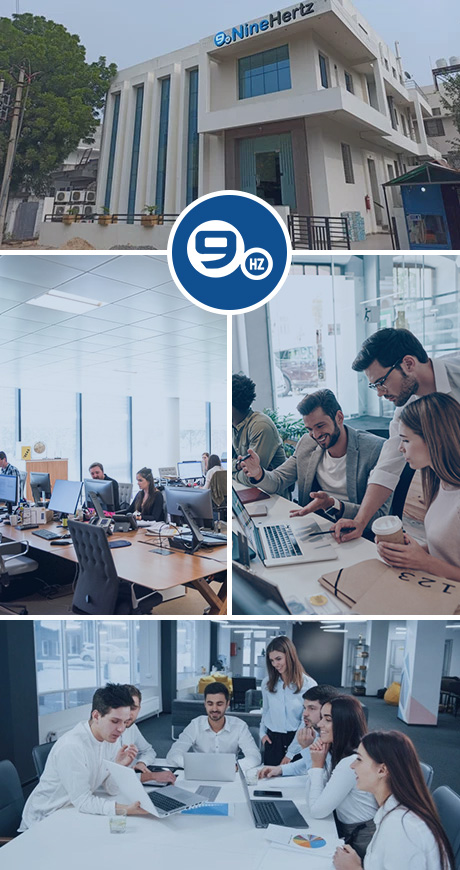 OutSystems App Development Projects
As an award-winning company, we serve the best-in-class OutSystems development services using the latest OutSystems development tools. Check out our portfolio and hire dedicated OutSystems developers for your app requirements.
Hire OutSystems Developer in 5 Easy Steps
With our devoted OutSystems associate developers, we have successfully created stunning apps that work flawlessly on multiple devices. You can hire them in the following 5 easy steps
Book a Consultation Session
The first step of the hiring process starts with booking a free consultation for your custom OutSystems solution with our experts over your preferred medium of communication.
Discuss Your Requirements
Our OutSystems low code experts contact you to discuss in detail your specific project requirements and present you with tailor-made solutions along with a quote.
Start the Project
If the solutions suit your requirements in the best way, our OutSystems associate web developers get started to deliver dynamic and scalable solutions.
Iterative Project Management and Delivery
With The NineHertz, the OutSystems development team works on an agile model and fills you with continuous improvements in your project at every stage.
Strategic Deployment of Resources
The process-based management ensures strategic deployment of our low-code development services into your application development. We make sure every aspect of your requirement is covered.
Top Brands Using OutSystems Low Code Development
The NineHertz is an award-winning OutSystems development company. Our apps are developed on the principles of model-driven design, automatic code generation, and visual programming.
Our global clientele speaks for our OutSystems professional services and the company we are. Hiring an OutSystems developer for remote app development is easy as well as fast at The NineHertz.
Hiring Models of OutSystems Developers
The NineHertz is a one-stop OutSystems solution turning your visions into reality. Keeping your flexibility, convenience, and budget in mind we have devised 3 types of engagement models to make your OutSystems developer hiring easy.
Dedicated Team
If your project scope is large and clearly defined, hire an OutSystems developer for remote development in this pay-as-you-go model. Here, you only pay for the work done on a strict timeline basis.
Budget-friendly resources
Dedicated hours of service
Measure KPIs and pay accordingly
Monthly reviews and payouts
Fixed-price
Hire an OutSystems web developer through a fixed price model that works on a limited budget and changing conditions with the OutSystems development team.
Co-functioning with agile teams
Focus on micro-events and results
Budget control
Deadline is a priority
Time and Resources
Your ongoing project requirements for Outsystems development with wavering timelines can be catered with this flexible model to effectively use the time and resources.
Hourly model
Yearly model
Contract-based model
Awards and Recognition Achieved by The NineHertz
We are proud to showcase our awards, accolades and recognition in the IT industry for hard work, dedication and putting the customer first.
Important FAQs About OutSystems Application Development
Stated FAQs will help you to understand more about our functioning
What Are Pros Of Outsystems App Development?
Outsystems is a low code platform that helps developers to build applications faster and more efficiently. Here are some Pros of Outsystems App Development:
Fast Deployment
Error handling
Reactive Web Apps
Database integrations
Why Should We Hire Outsystems Developers From The NineHertz?
The NineHertz developers and designers always strive for innovative solutions that put your business ahead of the race through modern market trends. Here are top-of-the-line services:
Sure-Shot innovation
ROI development
Security and quality
Customer loyalty building
Result-driven strategies
How Much Does It Cost To Hire Outsystems Developers?
With flexible pricing, you can use low-code to build applications fast by hiring an Outsystem Developer, costs start at $4,000 for the basic package and $10,000 for a standard one.
Outsystems is considered a leader in low-code development but this is not only the option, there are other different competing alternatives of Outsystems including Appian, Zoho Creator, ServiceNow, and many more.
Yes, OutSystems is a low-code development platform that gives enterprise developers the tools they need to build and manage entire portfolios of enterprise-class applications.
When comparing the two solutions, Outsystems meets the business needs better than Appian as it is easier to use, and you can develop innovative applications for all verticals of your business.
Latest
Blogs

and

News

Stay updated with the latest development insights, technologies, trends.
Latest
Blogs

and

News

Stay updated with the latest development insights, technologies, trends.