CakePHP Development Services
CakePHP development is Open source license that reduces overall development cost
Object Relationship Mapping and Model View Controller for the robust CakePHP development solutions
Enhanced process to increase the overall website performance
The NineHertz is the top CakePHP Development Company which is having a team of 20+ skilled CakePHP Developers that help you in creating dynamic custom web applications and fully functional websites.
Our developers are proficient enough and up to date with every latest technology of CakePHP services. You can hire our highly dedicated CakePHP Developers on hourly, weekly and monthly basis.
Providing flexible, powerful and customized CakePHP development solutions since 2009
Compatible with all versions of CakePHP

CakePHP application
development

Web
development

Integration, configuration,
and deployment

CakePHP module
development

Backend support
and maintenance

Component development and
payment gateway integration

Shopping cart and
extension development

CakePHP
customization
Robust CakePHP web applications built with the latest cutting-edge technologies
100% transparency during the project completion
360 degree customized CakePHP solutions that fulfill all your organizational needs
One of the best CakePHP Solution provider company. CakePHP is one of the most powerful Open Source PHP Framework. It is helpful in developing those applications that are simpler, faster, and require less code. It supports Model View Controller Architecture and Object Relationship Mapping Architecture to provide the healthy environment for the designer and developer to work altogether. Thus, CakePHP development saves your overall development time and hence cut down the development cost.

Debugging
Once after the creation of any application, the debugging is made very easy with the help of tools provided by the CakePHP framework.

Security
It is simply the best in terms of security. Update, Retrieve, Create, and Delete features allow securing the user submission process in less time.
Built-In Validation
CakePHP eases the development with build in validation facility. It is very useful to save your overall development time and increases productivity.

Customizable Components
The components staying inside the framework are simple to customize and understand.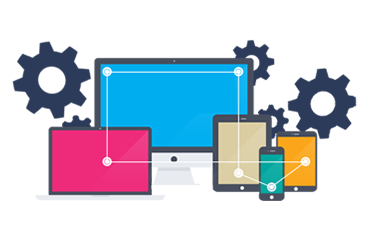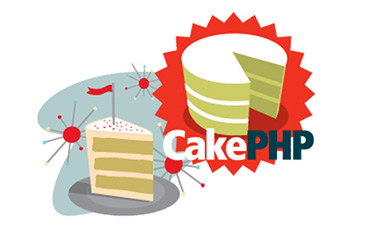 Frequently Asked Questions
What is CakePHP?
CakePHP is an Open source framework for building interactive web applications. It is completely based on MVC architecture. The syntax of model view controller architecture written in PHP. Some coding syntax of CakePHP comes from Ruby on Rails and come under the MIT license. MIT license is the free software license that is developed at Massachusetts Institute of Technology known as MIT. The new CakePHP framework allows a manageable database admittance layer and a robust scaffolding method that works systems easier and smoother.
How CakePHP different from PHP?
CakePHP is based on MVC architecture i.e. you can separate views, controllers, and model. Along with these, CakePHP is faster than PHP, we can say CakePHP is the next step of PHP.
What are the Top features of CakePHP?
There are multiple unique features you get from CakePHP. The main features are user-friendly tools, robust performance of your website, reasonable approach and efficient testing methods etc.
What are the tools you use for CakePHP development?
There are multiple tools available for CakePHP development. We mainly use NuSphere, PHPDebugbar, PHP-CPP, Directus, Platesphp, PARSEDOWN.
Choosing Nine Hertz to develop my project was the right choice and working with them is Pleasure.
Their team did great work and i'm Carefree.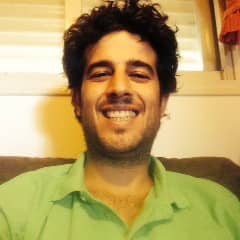 Nitay
I have been working in the tech industry for 3.5 years now, and during the time I have had many different developers for different solutions. Never finding the right mix was tough, until I met NineHertz. In all honesty I could not be happier, from attention to detail, to time efficiency I have never been more satisfied. Would I recommend them? Of course!

Mario Aguayo
Nine Hertz is a great company that is very competent. I worked hand and hand for several months with my Nine Hertz project manager and was very impressed by his knowledge and hard work. Nine Hertz is a great option for those looking for top-tier developers at an affordable price.

Mani Masshafi
Nine Hertz was extremely responsive in all aspects of our communication and planning. Professional and knowledgeable! Will work with them in the future and highly recommend!

Mike Johnson
I endorse Nine Hertz and their team of highly qualified professionals as one of the few great web development company overseas today and thank every one of the team members of Nine Hertz that worked on our application-build to make it a success.They were able to take our plans and ideas and bring them to life. I hope to work with this high caliber team in the future.

Negi Boaka
View More Reviews