Customize

Your Own

Website

with

Node.js

Development

Technology advancement is leading towards unifying the web application development around a single programming language that is JavaScript. Our team of professionals is experts in developing innovative and trending Node.js web applications, satisfying client's requirement and same time delivering great user experience.

We are one of the top web development company serving eminent Node.js development services to our global clients, offering best server-side web applications.
Node.js Development

– A Step Closer

Towards

Excellence

Node.js offers high-speed data handling and enhances the data exchange and retrieval performance. With the high influxes in data, Node.js is the proven solution to eliminate any logjam. Apart from this, Node.js maintains its efficiency at the time of high request time and unlike PHP you don't require the extra servers to manage large spears of data.
Delivering Seamless and Prominent
Node.js

Solutions

Recognize the potential of Node.js Development with The NineHertz

Node.js Server Side Development

Interactive Application Development

Content Management Tool

Plug-ins Development

Real-Time Data Streaming Applications

E-Commerce and Shopping Cart Development

Maintenance and Support for Node.js Apps

Application and System Monitoring with Supreme Support
Offering a
wide

range of

Node.js

applications for

mobile

and

web

solutions

Pioneer Node.js development with reliable and prominent solutions
Choose
The NineHertz

for Impressive Applications
Customer-Centric Approach
Innumerable Applications
Fast Development
Secure Maintenance
Multidisciplinary Team of Professional Developers
Effective and Efficient End-to-End Services
Quality Assurance
Impressive UI/UX design
Context-driven Applications
Our Proficiency
Node.js UI/UX Designing
Portal Development
Interactive App Development
Node.js and AWS (Amazon Web Services) Integration
Technology consultation
Industry-oriented Support and Services
Client-oriented Engagement Model
Frequently Asked Questions
What is Node.JS Development?
Nodejs is the PHP framework that provides the JavaScript-based application development platform that provides robust and reliable web applications. Node.js is the script that makes the web page interactive and dynamic. It also provides the CMS like the other PHP frameworks like Drupal, WordPress, and Joomla.
What The NineHertz provide as the top Node.js service provider firm?
We provide real-time chat applications, plugins development, CMS tools, top notch support and maintenance services, application and system monitoring for various web-based applications to providing top-notch Node.js services.
What benefits you guarantee as for the top Node.js Service provider firm?
We guarantee you to deliver a valuable product for all your Node.js web development needs. We sign the strict NDA for all your project details and accessibility issues before starting the project. We include two parties in that nondisclosure agreement i.e Company and Client.
What are your payment models?
We have the separate rates for each development process depending on the client specific needs. Because we are focused on delivering the quality product for the global clients. You can pay us as hourly, part time and full-time basis. For Hourly Cost, you have to hire a proficient developer to work on your project so that can cut your overall development cost.
.
How do I connect with the project development team?
We are having a separate project management system through which you are capable of monitoring the day to day task and responsibilities. Thus, can check the overall germination of your project. Along with this, our project manager communicates with you regularly. You can take updates from him as well.
What is the quality of people you employ?
According to us, The quality of developers is ultimately the quality of our company and your project. Hence, we only hire the premium quality engineers with enough experience. Generally our professional have 4 to 5 years of experience.
Choosing Nine Hertz to develop my project was the right choice and working with them is Pleasure.
Their team did great work and i'm Carefree.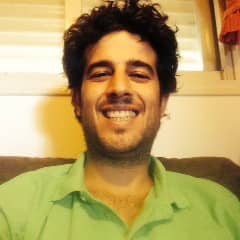 Nitay
I have been working in the tech industry for 3.5 years now, and during the time I have had many different developers for different solutions. Never finding the right mix was tough, until I met NineHertz. In all honesty I could not be happier, from attention to detail, to time efficiency I have never been more satisfied. Would I recommend them? Of course!

Mario Aguayo
Nine Hertz is a great company that is very competent. I worked hand and hand for several months with my Nine Hertz project manager and was very impressed by his knowledge and hard work. Nine Hertz is a great option for those looking for top-tier developers at an affordable price.

Mani Masshafi
Nine Hertz was extremely responsive in all aspects of our communication and planning. Professional and knowledgeable! Will work with them in the future and highly recommend!

Mike Johnson
I endorse Nine Hertz and their team of highly qualified professionals as one of the few great web development company overseas today and thank every one of the team members of Nine Hertz that worked on our application-build to make it a success.They were able to take our plans and ideas and bring them to life. I hope to work with this high caliber team in the future.

Negi Boaka
View More Reviews