Harness
Opulence

with

PHP

Development

We provide multidimensional PHP programming solutions that delight your business with our profound features. We work on LAMP platform that is an alternative way for developing commercial platforms. The web applications, developed by The NineHertz are highly secured and scalable that maintains the standard of design style and performance of your website.

Almost 75% of our website development is based on PHP platform and being Top Web Development Company in India, we ensure high functionality and consistency in creating innovative and resourceful websites for our clients.
Bringing You a
Big

Picture

Result

with

PHP

Unique Designs for
your Web Pages
We create impressive designs that enable a well-organized interaction between you and your customers.

Engaging
User Experience
Developing interactive web designs with only relevant information that attracts more visitors and create a greater impact on your business.

Data-Driven
PHP Project
We use data to drive UX design and Impact Assessment decisions, to validate that your site is easy to use and appealing to your target audience.

Real-Time
Assistance
Guiding and supporting post-development solutions and maintenance support for better performance of your business from our highly skilled developers.
Cutting-Edge
Technologies

for

Excellent PHP

Development
Programming
Superior

APIs

Strengthening your business with custom-made API and offering seamless functionalities and easy data transferring throughout the system. We strive for achieving best for our clients with high adroitness and reliability

Middleware Development
Developing tailored layered PHP Middleware for providing best validation, caching and efficient handling of controls and simultaneously managing all request. We ensure that applications run smoothly and communicate efficiently and securely.

Switch to PHP 7
Upgrade to PHP 7 and leverage the benefits of high performance and lower CPU usage of your PHP applications with the better user experience.

Backend Development
We develop the best in-class backend for handling data at a lower response time and can improve your existing backend layers. Our developers are proficient in using MySQL for handling database and also in server-side language.
We Boost the
Visibility

of Your

Enterprise

by Providing Agile

Web Development

Process

Custom PHP Application Development with Enhanced Website Performance
Secure your
Web Authentication

with Us

Customized web solutions that perfectly match to customer's requirements. The NineHertz provides dedicated PHP development services in 15+ countries including India and USA with vast experience of 9+ years in PHP web development. We are working as a PHP development service provider since 2008 and delivered various projects worldwide. You can hire our PHP programmers who are capable enough to develop the wide range of dynamic PHP websites.
Our Aptitudes
Dedicated Team of Developers
Flexible and Effective Methodology
Latest Technologies and Tools
Quality Assurance
Result-Driven Solutions
PHP/ MySQL Development
High Engagement Rate
Quick Response to Queries
Choosing Nine Hertz to develop my project was the right choice and working with them is Pleasure.
Their team did great work and i'm Carefree.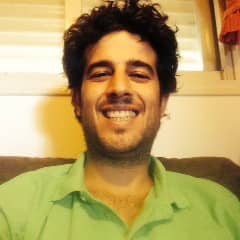 Nitay
I have been working in the tech industry for 3.5 years now, and during the time I have had many different developers for different solutions. Never finding the right mix was tough, until I met NineHertz. In all honesty I could not be happier, from attention to detail, to time efficiency I have never been more satisfied. Would I recommend them? Of course!

Mario Aguayo
Nine Hertz is a great company that is very competent. I worked hand and hand for several months with my Nine Hertz project manager and was very impressed by his knowledge and hard work. Nine Hertz is a great option for those looking for top-tier developers at an affordable price.

Mani Masshafi
Nine Hertz was extremely responsive in all aspects of our communication and planning. Professional and knowledgeable! Will work with them in the future and highly recommend!

Mike Johnson
I endorse Nine Hertz and their team of highly qualified professionals as one of the few great web development company overseas today and thank every one of the team members of Nine Hertz that worked on our application-build to make it a success.They were able to take our plans and ideas and bring them to life. I hope to work with this high caliber team in the future.

Negi Boaka
View More Reviews