Progressive Web App Development Services
With an engaging web app, our progressive web app developers have helped numerous businesses to reach their consumers across different devices and platforms. You may choose from any of our cutting-edge PWA development services to improve your company's digital experience.
.
Responsive PWA Services
Responsive web design gives answers by making websites and applications intelligent enough to scale and modify their content dependent on the device's screen size. We take pleasure in developing strong and highly responsive apps that encourage greater business with the help of top PWA developers.
Custom PWA Development
We design PWAs from the ground up. We begin by understanding your requirements, developing a strategy, and building progressive apps that your end-users like. These apps are cross-platform compatible and provide a fantastic user experience, much like native apps.
Progressive Web Apps Plugin Development
Hire PWA developers to build plug-ins from scratch and integrate third-party plug-ins with the expertise essential to increase the application functionality and boost the digital exposure of your organisation.
Progressive Web App Design
Progressive web applications, or PWAs, are the next generation of web technologies built on JavaScript. Our PWA professionals concentrate on creating aesthetically appealing progressive applications for your company that foster new chances to offer cohesive user experiences across platforms.
Secure Data Migration with PWA
Migration is the process of moving data across locations, formats, or regions. Data security must be prioritised for a successful finish. We create feature-rich, high-performance apps that are a nice blend of native and online apps.
App Shell Model in PWA
The "shell" of the app is the absolute minimum of HTML, CSS, and JavaScript required to power the user interface. This architecture is used by our Progressive Web App developers to construct PWAs that load rapidly on the user's screen. It helps us develop fast-loading apps
What are Progressive Web App Development Benefits?
Enhanced, interactive, intuitive designs and dynamic data functionalities are vital benefits of progressive web apps development. Progressive Web Apps is a fusion between the features of web pages and mobile apps. Besides being made available in offline mode, users can directly access apps on web browsers.
Simple to link
Simple to use
Trustworthy and safe
Improved re-engagement
Responsive & Sturdy
A customer-focused attitude
A tried-and-true method
Minimal data consumption
Improved conversion rate
Engagement Models To Hire Progressive Web App Developers
Need of a PWA developer may vary as per your project goal and hiring flexibility. Anticipating those and helping you in hiring progressive web app developers, we have different engagement models for building a progressive web app.
Monthly Hire
Employ offshore developers for up to 160 hours a month
Lead a team using your own methods
Get up-to-date information on the progress of your project in real time.
Monthly billing cycles
Hourly Hire
Pay in hours for work completed
Add or subtract hours based on criteria
Communicate using your preferred means
The timesheet is updated in real time
Projects with a Certain Cost
Determine the project's cost before hiring developers
Long-term developers should be brought on board
Increase the size of your present team to reduce time to market
The option to change the scope of work for a little price
Why Choose The NineHertz As Your Progressive Web App Development Company in India?
Businesses consider The NineHertz as a leading Progressive Web App Development Company in India because we use cutting-edge Progressive Web App development tools and technology to provide dependable and scalable PWA solutions. Before implementing new technology, our experts extensively investigate all aspects of it. Our apps offer enhanced capabilities that respond to complex business demands for a range of industrial sectors.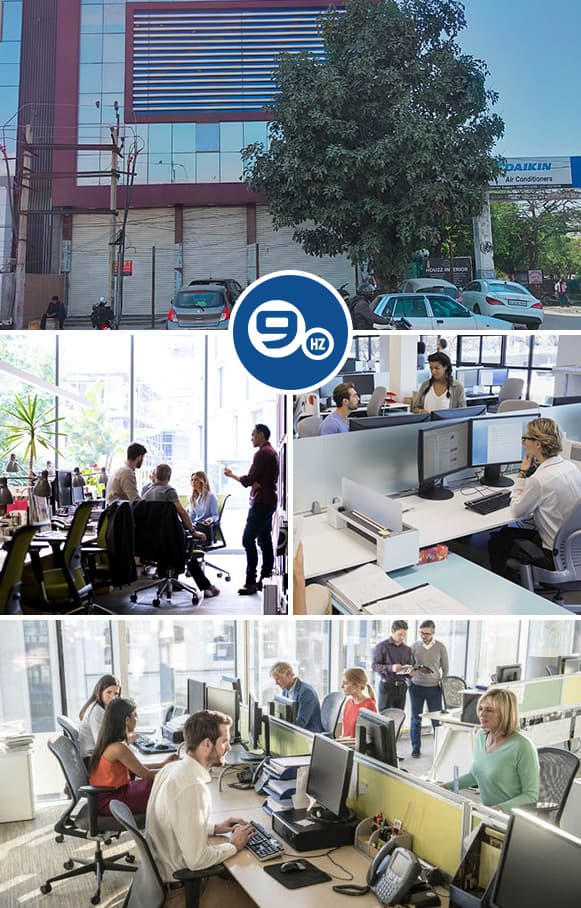 Hire Certified PWA Developer

Before implementing new technology, our highly skilled and certified Indian PWA developers thoroughly investigate every aspect of it. Our skilled crew specialises in creating one-of-a-kind solutions for your business.

Experienced PWA Development Company

With over 12 years of experience, one of the best PWA development companies help you with your needs with proficiency that comes with experience. Also, Our professionals have quick decision making capabilities.

Fast Deliverance of PWA Projects

The NineHertz has a track record of completing projects on time and under budget. We are always evolving to suit your changing needs. Your projects will be delivered to you in a short time with no compromises in quality assurance.

NDA Protected Ideas

Our crew adheres to the Non-Disclosure Agreements to the letter, and we cherish and respect your company's beliefs and ideas. With us, your project blueprints are completely secure.

Quality Assurance

Throughout the project, our Progressive Web Apps agency guarantees that the desired quality and consistency are maintained. We do not compromise on quality and deliver the project to you with the best version of it.

Flawless Project Management

A proactive team of PWA experts and an experienced Project Manager work together to provide you with a flawless Progressive Web App development with other integrations.
1,789+

Successful Projects Delivered

12+

Industry Experience

450+

Happy Customers

85%

Returning Clients Across Industries
Create Custom Progressive Web App For Your Business
The NineHertz is credited with being the most successful Progressive Web App Development Company in India. We possess a vast experience of developing unique, scalable and secure PWA solutions for all kinds of businesses. Our expertise includes app development and API integrations, PWA enterprise solutions and custom PWA web development.
Check Out Our Brilliant Progressive Web Apps Agency Projects
With many years of experience and 450+ happy customers, we have successfully delivered more than 1700 Progressive Web Application Development projects. About 85% of our client base are made of returning clients. Hire PWA developers for all industry verticals.
Our Progressive Web Application Development Services for Different Industry Verticals
The NineHertz has an elaborative experience of creating versatile PWA apps within budget across different industry verticals. Collaborate with us and hire Progressive Web App developer for building a Progressive Web App.
Healthcare
Logistics
Education
Retail
Finance
Wellness
Oil & Gas
Transportation
Travel
Social Network
Event
Productivity
How To Hire PWA Developers in 4 Easy Steps?
A PWA certified developer at The NineHertz is competent in a range of Progressive Web Development services and can help you streamline your corporate interface. The NineHertz, one of India's leading PWA development companies, offers genuine, faster, and superior Progressive Web Application development services.
Hire PWA developers with The NineHertz as your one-stop PWA development firm for comprehensive business solutions.
Book a Consultation and Share Requirement
Hire Progressive Web App development company in India to start booking a free consultation session with our professionals and get a cost-effective quotation.
Planning and Budget Discussion
We discuss your idea to understand PWA flow. As a trusted app designing company we suggest a certain timespan, budget-friendly plan and sign NDA.
Hire Trusted PWA Resources
Our PWA plugin developer opts for the best-fit technology stack for your business. After an assessment, choose a skilled and right progressive web app developer.
Commence PWA Development
After the PWA development team selection process, build a user-oriented progressive web app to successfully launch your PWA on Play Store or Apple Store.
Our Awards and Recognition in Building a Progressive Web App
We are proud to showcase our awards, accolades and recognition in the IT industry for hard work, dedication and putting the customer first.
World-Class Brands Trust Us
We're the proud Progressive Web App development partner of leading companies across the globe.
FAQs
Have any questions? Here are some questions that are some of common doubts of our clients.
While searching for a progressive web app development company, what should I look for?
While looking for a progressive we app development company, you should consider the following few things – Years of experience, whether or not they provide all the things you require for your projects, take a look at their portfolio, understand the quality of the company's work.
Why should I choose NineHertz for my progressive web app development needs?
We are a certified progressive web app development company, with over 12 years of experience. Along with this, we follow client confidentiality norms, while delivering you quality assured projects in record time.
How long will it take you to find a suitable candidate for me?
We may provide you resumes for selection within 48 hours and assign them within one week of signing the contract since we exclusively allocate our in-house personnel to work with your remote workforce.
Yes, we have a system such that every developer, whether new or old, has a senior mentor or colleague who is ready to help all of the time. You don't have to worry about hurdles unless you depend on them like existing code access or third-party registration. If you have a specialised developer from us, we will be responsible for the best performance outcome.
When workers access remote servers and conduct operations involving potentially sensitive data outside of the office, all bets are off unless proper action is taken. As a result, we have taken the following steps to ensure data security:
Developing home networks
Turn off remote access.
The most recent router software – Anti-virus-protected systems
We sign a non-disclosure agreement (NDA) before beginning the job and keep it until the conclusion. If a violation occurs, we accept full responsibility for it.
Please contact our specialists, who will assist you in translating your particular business goals and requirements into technical specifications for your programme.
The recruitment procedure is straightforward. The customer discloses the needs of the project and corresponding interviews are planned. After selection of the best-suited resource, the client will be deployed.
Yes, we would; however, the amount of the discount would vary based on the project and team size.
We may do it upon your request when we have finalised all of the specifics. The payment (or free alternative) is determined by the needs and scope of your pilot project. For further information, please contact our manager.