UX Design Services
Design your dream UI/UX Design Services with us
We assemble all the graphical design aspects together to deliver a bonny user interface
1000+ UI/UX designing projects to the global clients
An end user gets swayed by an aesthetically approved website. Take a halt at the one-stop solution for all your requirements. A deep knowledge of customer needs allows us to deliver the best in class designs and thorough solutions to the need of the hour.
To us, carving a compelling user interface and design that spills fullness is imperative. Team up with leading web and app development company – The NineHertz for the most practical and in-time designs. Effortless navigation within a minimum time span is all we strive for.
With our premium UI/UX design services, your website is surely going to be effective spokesperson for your brand
Our UI/UX team is a unique blend of art and technology that turns your vision into an actionable interaction design

Custom Web Design
We provide you the flexible, scalable and easily integrated Custom Web Design as UX Design Services as per your requirement and specific needs.

Mobile UI/UX
The extensive industry experience of 9 years in Mobile UI/UX allows us to translate your vision into an exact graphical user interface design.

Front End Development
Our Front-End Development services are the unique blend of art and technology that turns your vision into an actionable interaction design.

Interface Designing
We provide excellent navigational features for pleasurable interface designing and thus, we assure delightful online experience for your visitors.

Robust and Practical Layout
Our designers provide Robust and Practical Layout with the help of best GUI support with documentation. Get the best-in-class UX design services with us.
We initiate designing after understanding all the needs and providing a roadmap for successful UX designing experience
Unquestionable reputation as a Top Ux design firm
Dive into the manifestation of intuitive designs. Behind every experiment, we have a living purpose of creating a legacy.
Designs that speaks for user's experience

Ahead of the Time Technology
We bring in the use of frameworks and tools for advance UX designing. We follow industry standards and strive to take our approach forward as per need of the hour.

Robust Solutions
We bring in the required rapidness to excel in the graphical user interface design. We have cost-effective designing solutions to your timely needs.

Imagination-Centric Solutions
Every project is our priority and we deal with it with an expert eye. The final project delivery is bound by the set quality, time and deadlines.

Up To Quality
Our experts are inclined towards accepted quality standards and are good at testing the needed methodologies.

Collaboration With The Clients
We take our clients along in every discussion where important decisions are needed to be taken.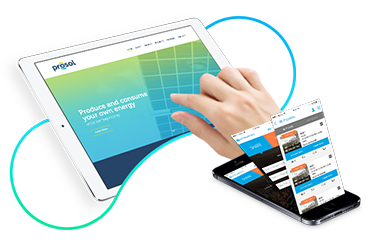 Frequently asked Questions
What is UX design services?
The UX designing services are quite different from UI designing services. UI stands for user interface design whereas UX stands for user experience design.
What design process The NineHertz follow?
First of all, you have to submit your requirements after that we analyze your requirements and assign work to the developers. After the successful submission of the work, you will make payment.
When the client says, I don't like the design, what you do?
We make required changes that what the clients actually want. We don't charge extra amount for this.
What tools you use for UX design services?
There are multiple tools we have for attractive UX designing experience. But generally we follow Wireframe, Pencil, PowerMockup, Solidify, Gliffy, Moqups etc.
Choosing Nine Hertz to develop my project was the right choice and working with them is Pleasure.
Their team did great work and i'm Carefree.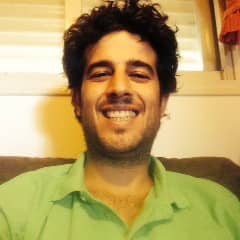 Nitay
I have been working in the tech industry for 3.5 years now, and during the time I have had many different developers for different solutions. Never finding the right mix was tough, until I met NineHertz. In all honesty I could not be happier, from attention to detail, to time efficiency I have never been more satisfied. Would I recommend them? Of course!

Mario Aguayo
Nine Hertz is a great company that is very competent. I worked hand and hand for several months with my Nine Hertz project manager and was very impressed by his knowledge and hard work. Nine Hertz is a great option for those looking for top-tier developers at an affordable price.

Mani Masshafi
Nine Hertz was extremely responsive in all aspects of our communication and planning. Professional and knowledgeable! Will work with them in the future and highly recommend!

Mike Johnson
I endorse Nine Hertz and their team of highly qualified professionals as one of the few great web development company overseas today and thank every one of the team members of Nine Hertz that worked on our application-build to make it a success.They were able to take our plans and ideas and bring them to life. I hope to work with this high caliber team in the future.

Negi Boaka
View More Reviews