UI UX Design Services
Make the transition of your ideas into reality with our UI UX design services
We combine all the potential graphical design elements to ensure a strikingly appealing interface experience
While indulging in the process of designing a Graphical user interface, it is essential to understand the needs of the users and give enough space for their expectations. Because we inherit a deep knowledge of our customers, both existing and potential, we are able to provide the best solutions!
Our team of GUI designers and developers are both flexible and creative, and that helps us in assisting clients in a diverse range of sectors. At The NineHertz, we give the main priority to the needs and choices of our clients. Thus, it doesn't matter to which sector your business belongs, we assure the deliverance of the most productive and efficient solutions to you.
Our Interface Design Services would speak for the success of your company
Our team of experts ensure that our clients have a digital media presence & secure customer loyalty

Customised Web Design Services
Our way of working revolves around catering to the specific needs of our clients. Which is why we provide design services that are both scalable and can be easily integrated.

Interface design services for mobile
Our highly efficient team has an industry experience of more than nine years in providing UI/UX services for mobile, hence you can rest assured that all your ideas would be resonated into GUI design successfully.

Front End Development
We make sure to develop graphical products for our clients that are compatible with every platform of their choice. As a leading user interface design company, we focus on writing code that matches the standard of the industry that is tested and then re-tested.

Interface design
The interface designs that we build have delivered excellent results up until now, in terms of generating delightful online experiences for the visitors. Hence, you can be sure that we would do the same for you!

Robust layout
Our designers aim to provide you with the best graphic design services so that the layout of your design doesn't lag behind the competitors.
We are all ears for your ideas and needs; after which we begin the designing to generate the best results
Amongst the top UI/UX Designing company having an unquestionable reputation
We believe in experimenting without creations, but every experiment has an undeniable purpose
Our designs become the voice of the users' experience

Futuristic technology
We believe in keeping up with the standards of the industry and inheriting the most trending technologies so that our UX/UI design which also includes logo design services & graphic design services gets increased.

Impressive solutions
The solutions we provide to our clients are both cost-effective and timely achievable. We aim for excellence in building the graphic user interface designs.

Result-oriented approach
No matter what the size of a project is, we give it our complete attention and treat them with an excellent eye. At the same time, we keep into consideration the deadlines on which the work needs to be done as well.

Maintaining the quality
Our team of experts retain their main focus towards meeting the quality standards of every project. Every methodology used is tested properly to ensure it doesn't hamper the quality.

Giving space to the clients
At every step during the process of development, we believe in keeping the clients involved. Before any important decision needs to be taken, we take into account the choices of our clients.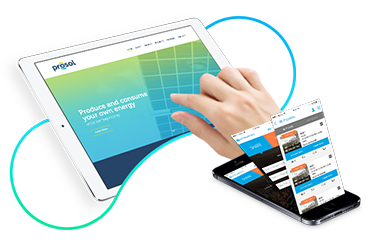 Frequently asked Questions
What is UX design services?
The UX designing services are quite different from UI designing services. UI stands for user interface design whereas UX stands for user experience design.
What design process The NineHertz follow?
First of all, you have to submit your requirements after that we analyze your requirements and assign work to the developers. After the successful submission of the work, you will make payment.
When the client says, I don't like the design, what you do?
We make required changes that what the clients actually want. We don't charge extra amount for this.
What tools you use for UX design services?
There are multiple tools we have for attractive UX designing experience. But generally we follow Wireframe, Pencil, PowerMockup, Solidify, Gliffy, Moqups etc.
Choosing Nine Hertz to develop my project was the right choice and working with them is Pleasure.
Their team did great work and i'm Carefree.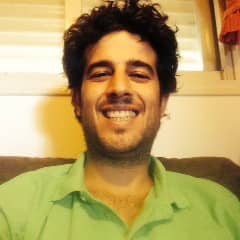 Nitay
I have been working in the tech industry for 3.5 years now, and during the time I have had many different developers for different solutions. Never finding the right mix was tough, until I met NineHertz. In all honesty I could not be happier, from attention to detail, to time efficiency I have never been more satisfied. Would I recommend them? Of course!

Mario Aguayo
Nine Hertz is a great company that is very competent. I worked hand and hand for several months with my Nine Hertz project manager and was very impressed by his knowledge and hard work. Nine Hertz is a great option for those looking for top-tier developers at an affordable price.

Mani Masshafi
Nine Hertz was extremely responsive in all aspects of our communication and planning. Professional and knowledgeable! Will work with them in the future and highly recommend!

Mike Johnson
I endorse Nine Hertz and their team of highly qualified professionals as one of the few great web development company overseas today and thank every one of the team members of Nine Hertz that worked on our application-build to make it a success.They were able to take our plans and ideas and bring them to life. I hope to work with this high caliber team in the future.

Negi Boaka
View More Reviews