PPC Management

Is About Creating Enough Filters to Make Your Audience Find You

We work with the facts and not with assumptions

PPC (Pay per Click) is a way to rank higher in the search engine. It helps you to get featured in the partner website. PPC is a way to allow the SEO strategies flow and give the organic results
PPC

is not Just About

Manifesting Your Standpoints

but

Finding the Suitable Audience

for it

Let Your Idea Flow with Our Strategies

Keyword Alignment
We put in the use of relevant keywords within the right alignment. We set in the keywords with the right approach and bring out much more than expected.

Focus On the Search Experience
The keywords decide the possibilities of the right audience falling in your way. With this, we strive to build a better search experience for the users.

Grasp In the Needs Before Initiating
We keep a zealous outlook towards the necessary requisites.

We Keep You Informed
First, we track and then we report! We put in the correct approach to take a leap amidst the heavy competition.

Promotion Across the Channel
We make sure that you get exponential reach of your idea and message. We ensure that, you get your message hooked to your marketing channels.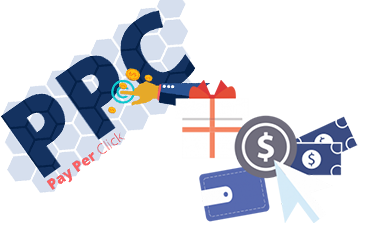 PPC Services
Google Advertising

Bing Advertising

Remarketing

PPC Audits

Shopping Ads Management
With the effective
PPC advertising

tips, we are the top PPC advertising

service provider

We Glue To the Excitement As Well As To The Mundane!

Enhanced Visibility
We try to reach to the visibility milestone within much lesser time.

A Track of the Conversion Rates
With the plentiful of measurable data, tracking conversion is all our responsibility and task.

Prompt Result Providers:
We strive to extract the best results on the related keywords, taking the benefits of an extensive Google search network.
Frequently asked
Questions
What is PPC (Pay-per-click?)
PPC is emerging as a powerful tool in the digital marketing field. The method is quite cost friendly and resourceful in terms of marketing.
How much time does it take to launch a PPC campaign?
The development procedure can be started as soon as the documentation part is finished. We rely on a tried and tested process without any glitches to come in between.
How PPC is helpful in my business?
PPC can benefit your business in below manners:
Marketing and promotion of any of your new products
Generating sales leads for the e-commerce platforms
Reaching to the target audience around the globe
Does the cost per click increases?
Marketing is something which everyone does. Just like, you are working on some of the keywords; some other people are also doing the same. If any of your competitors takes a leap, then the cost per click will increase naturally.
Out of Bing and Google, which search engine should I post upon?
There is not much difference between both of the search engines. You can whichever prove to be more cost effective to you.
Creating
detailed

strength and

weakness analysis

of your

mobile

and

web

We Love Discovering What you Say About Our Services

Choosing Nine Hertz to develop my project was the right choice and working with them is Pleasure.
Their team did great work and i'm Carefree.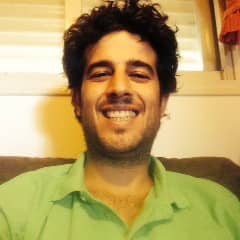 Nitay
I have been working in the tech industry for 3.5 years now, and during the time I have had many different developers for different solutions. Never finding the right mix was tough, until I met NineHertz. In all honesty I could not be happier, from attention to detail, to time efficiency I have never been more satisfied. Would I recommend them? Of course!

Mario Aguayo
Nine Hertz is a great company that is very competent. I worked hand and hand for several months with my Nine Hertz project manager and was very impressed by his knowledge and hard work. Nine Hertz is a great option for those looking for top-tier developers at an affordable price.

Mani Masshafi
Nine Hertz was extremely responsive in all aspects of our communication and planning. Professional and knowledgeable! Will work with them in the future and highly recommend!

Mike Johnson
I endorse Nine Hertz and their team of highly qualified professionals as one of the few great web development company overseas today and thank every one of the team members of Nine Hertz that worked on our application-build to make it a success.They were able to take our plans and ideas and bring them to life. I hope to work with this high caliber team in the future.

Negi Boaka
View More Reviews