E-Commerce Web Development & CMS Services
We have gained unique penetrations and experience in e-commerce web development technologies. We have proven track record of high-quality E-Commerce hosting with 9 years of industry experience.
Highly customized CMS services that are composed to satisfy your explicit enterprise requirements
Comprehensive command of your own customized e-commerce website. To develop an online marketplace, you need an experienced and prime solution provider company. The NineHertz provide innovative e-commerce web development and app solutions with the experienced team of developers all over the world. We are providing premium quality e-commerce services since 2008. We have changed the buying experience and taste of general people by providing the features that can speak about your brand. We provide customized CMS website development to maximize usability, functionality and brand exposure.
World's best CMS and e-commerce service providers that are never limited to Just one huckster
Improved potency with a high level of compliance
We at The NineHertz, are committed to delivering best quality CMS and e-Commerce web development services that help enterprises to get huge success in the convenient online market. We have completed 1000+ e-Commerce projects to various industry verticals, satisfied their needs and thus, improve their online presence.
We assist global enterprises in exploring newer possibilities with different technologies in CMS and Ecommerce. We mainly concentrate on achieving superior solutions with top quality support.
Optimized e-commerce and CMS services that handle high level of server loads
Transparent processes to ensure premium quality CMS services. We are the top business-specific e-commerce solution provider. We understand your business needs and create unique web store with the required features according to you. Our e-commerce websites are optimized for mobile, tablets, and desktop with the use of tempting and responsive web design. Our dedicated developers are responsible for all the activities like offers, payments, product sell, subscription etc. Thus, we believe in making your enterprise more engaging.

E-commerce Hosting
The NineHertz e-commerce consulting and development specialists have successfully hosted thousands of websites for Retail businesses and B2B.

Support & Training
You can make incremental gains for your e-commerce and CMS business through top quality support and training from our expert team of developers.

E-commerce Optimization
We are proficient in developing the compelling and creative ECommerce Optimization that works in accordance with your positioning, products, & brand.

Responsive Web Design
We have a proficient team of Web Designers that make sure that your e-commerce platform evolves with you and engages more customers.

E-commerce Development
We are the team of specialist e-commerce developers that has accumulated a capital of knowledge that sets us apart from our companions.

System Integration
The NineHertz provide systems integration services through the help expert systems integrators that provide ultra-resilient solutions.
Frequently Asked Questions
I am not a technical person. How does the whole development work?
It is okay to be a non-technical person. Website development is just an online visibility of your business. It helps you to grow more and stay connected with your customers. We will start the development work after listening to you completely. Your ideas will be turned into technical practices with our efforts and skills. Moreover, we will be available to you for a lifetime to guide you for future development as well as how to manage the current website.
What are your payment modes?
We take 30% of the total amount at the initiation stage to set tools, technologies and resources. Rest of the payment is received by the completion of different modules. We accept payments through PayPal, wire transfers and cards.
Will my website be responsive and mobile friendly?
Yes, we work everything from ground and make sure that every web page is responsive and mobile friendly so your customers can optimize it from any device and any browser. There has been a huge difference between mobile optimization and responsive designs. A mobile-friendly website is nothing more than a narrowed down version of a desktop website version.
What is the need for Content Management System?
The content management system is a must-have asset on one's website especially when you are having an e-commerce site where everyday pictures and texts are updated. You just need the content management system to manage your content without any programming skills. It is very easy to use the CMS. You will get a backend login to access the sources and update it. It is a time-saving process and you won't have to pay for additional software that is used to manage the content. A CMS system is a program which is web-based and lets you take complete care of the website content.
Invite the
magnetism

of top

notch

technology And lay the

foundation

stone of

grand

legacy with our

clients

Our methods are far-sighted, which help you to escalate even in the most challenging times.

Choosing Nine Hertz to develop my project was the right choice and working with them is Pleasure.
Their team did great work and i'm Carefree.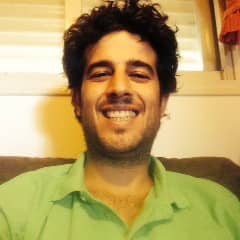 Nitay
I have been working in the tech industry for 3.5 years now, and during the time I have had many different developers for different solutions. Never finding the right mix was tough, until I met NineHertz. In all honesty I could not be happier, from attention to detail, to time efficiency I have never been more satisfied. Would I recommend them? Of course!

Mario Aguayo
Nine Hertz is a great company that is very competent. I worked hand and hand for several months with my Nine Hertz project manager and was very impressed by his knowledge and hard work. Nine Hertz is a great option for those looking for top-tier developers at an affordable price.

Mani Masshafi
Nine Hertz was extremely responsive in all aspects of our communication and planning. Professional and knowledgeable! Will work with them in the future and highly recommend!

Mike Johnson
I endorse Nine Hertz and their team of highly qualified professionals as one of the few great web development company overseas today and thank every one of the team members of Nine Hertz that worked on our application-build to make it a success.They were able to take our plans and ideas and bring them to life. I hope to work with this high caliber team in the future.

Negi Boaka
View More Reviews