Our
DevOps Developers

Expertise in

DevOps Consulting

Services

With an extensive pool of DevOps Developers, we are adept at providing custom DevOps consulting services. We are your trusted DevOps consulting company to boost your business growth and shorten the turnaround time for the software development life cycle.

Time is now to scale your business with our extensive DevOps services.
Continuous Integration(CI)
and Continuous Delivery(CD)
CI and CD are fundamental DevOps practices where a DevOps engineer AWS merges code changes into a central repository where automated builds and tests run.To seamlessly implement DevOps services and solutions our team uses varied tools such as Buddy, Jenkins, etc.
Infrastructure Management
Our team makes sure that the infrastructure is provisioned and managed using code and software development techniques like version control to automate deployment and reduce the risk of human error. Top DevOps Developers are adept in using a range of infrastructure automation tools to enable your components and systems to work together.
Constant Monitoring
Continuous monitoring by the team ensures services are available 24/7 while application and infrastructure update frequency increases. They have full and real-time visibility into the performance of the entire application stack. From the underlying infrastructure running the application to higher-level software components, they monitor it all.
DevOps Consulting Services
DevOps Developers team assists our clients in implementing software development principles to optimize enterprise applications. We help identify and define the best pragmatic approach to DevOps adoption for your business requirements and optimize your existing IT structure to meet your goals faster, with no errors and less investment.
Hire DevOps Architects as per Your Custom Requirements
With our certified DevOps architects, you get technically and aesthetically customized applications and services delivered at high velocity. Hire DevOps architects to reduce the time-to-market for a product or by automating the software delivery life-cycle.
Transparent Pricing
Simple Hiring procedure
Non-Disclosure NDA
Easy-exit policy
Built-in-Security
Hourly
$23
We'll provide a fully signed NDA for you Project's confidentiality
Monthly
$2950
5+ Years of Exp. Senior React Developer 160 hours per month
Yearly
$15500
Build a SCRUM team of 5 Developers
DevOps Tools for Automated Software Development Process
We are your one-stop DevOps consulting firms in different technological aspects towards the sole purpose of helping you innovate faster through automation and streamlining the software development and infrastructure management processes.Our DevOps specialist uses state-of-art technology and the listed DevOps tools to deliver the best DevOps services in India.
Gradle

Git

Jenkins

Docker

SeleniumHQ

CHEF

Ansible

Nagios

ELK

Splunk
Why Hire The NineHertz as Your DevOps Consulting Company India?
We as your DevOps consulting company provides a wide range of benefits for businesses, aiding in developing automated workflows that can reach multiple information systems. As one of the top DevOps consulting companies in India we offer integrated development to reduce the complexity and time needed to deliver applications.
For organizations wondering what is devops methodology or what is the goal of a devops methodology, the multitude of benefits make it clear.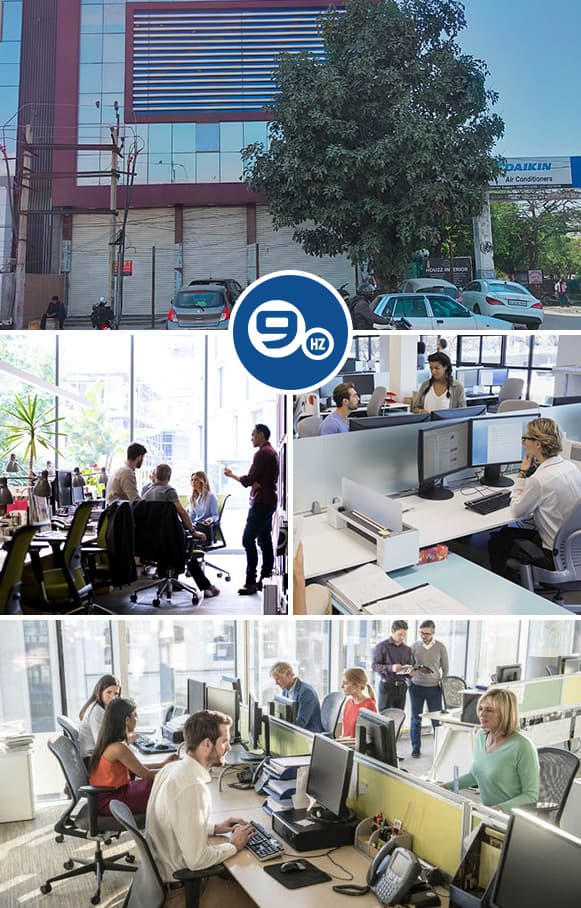 Easier and Faster Deployment

The key operational requirement of every organization is to ensure that their product or service is available to end users. Outsourcing Devops programmers ensures faster and more frequent delivery of updates and features to the end users.

Business Optimization

DevOps is an insightful process that helps organizations to optimize themselves, not just the software but operations as well. It is more adaptive and data-driven to align with customer and business needs.

Time to Value

Unlike the other platforms, DevOps development accelerates, automates and improves the application lifecycle. The seamless processes help improve the organization's productivity and you get greater value in less time.

Saves Costs

The ability to develop more apps in less time with automation enables organizations to save their costs in the long run. What earlier used to take months, now only takes days, with the assistance of an azure DevOps architect.

Transparent Procedures

The DevOps deployment process allows for easy communication among the team members, making them more focused in their specialised niche. The transparency makes room for better understanding and increased productivity.

Reliability

Practices like CI and CD ensure that the quality of application updates and infrastructure improves so DevOps engineers deliver at a more rapid pace while maintaining a positive experience for end users.
1200+

Ideas and Projects Delivered

12+

Industry Experience

450+

Clients Worldwide

200+

Certified and Expert Programmers
Ready to Outsource DevOps Consulting Services?
With more than a decade of experience behind us, The NineHertz is one of the top companies providing the best DevOps consulting services. The services can help you build impactful and highly functional automated workflows. Hire DevOps engineers who are constantly evolving and growing to rapidly develop, test, and deploy new code on an ongoing basis for your business.
Our DevOps Web Development Process
Custom DevOps web development improves an organization's ability to deliver applications and services at high speed. The DevOps development methodology uses a blend of cultural philosophies, practices, and tools to ensure fast-paced delivery of software. For your rapid software development, hire a dedicated and certified devops engineer in 5 easy steps now.
Drop an Inquiry
Start with dropping an inquiry by filling the form. Our team books a free consultation session with you over your preferred medium of communication.
Pick Your Team
We discuss in detail your specific project requirements over the consultation session and present you with our pool of expert candidates along with a quote.
Choose Hiring Model
After interviewing the candidates, hire a DevOps developer and choose a convenient hiring model according to your requirements.
Team Onboarding
Start the project by onboarding the team and assigning tasks. The developers work on an agile model and report continuous improvements in your project at every stage.
Project Delivery
Communicate with the team over Zoom/Skype calls, receive regular updates, and the final project within the deadline.
Our DevOps Development in Renowned Industry Verticals
The NineHertz provides trusted DevOps services and solutions. We have a proven track record of delivering high-quality projects within budget across different industries. The widespread use of DevOps tools and automation of the software delivery process is common in varied industry verticals. The DevOps specialist hired from us are competent in working in all the listed industries:
Healthcare
Logistics
Education
Retail
Finance
Wellness
Oil & Gas
Transportation
Travel
Social Network
Event
Productivity
Exceptional DevOps Software Development with Our Devops Programmers
With more than a decade of experience behind us, we have constantly evolved and completed over multiple projects using the DevOps software development model. We are an award-winning company and serve the best-in-class DevOps consulting services using the latest DevOps toolchains. Check out our portfolio and hire a dedicated DevOps programmer for your business requirements.
Engagement Models to Outsource Dedicated DevOps Engineers
The NineHertz is a one-stop DevOps consulting company turning your business visions into reality in a quick turnaround time. Keeping your flexibility, convenience, and budget in mind we have devised 3 types of robust engagement models to make your custom devops development easy.
Dedicated Team
If your project scope is large, clearly defined, and needs constant attention, hire a DevOps architect in this fully committed team model. The model caters to all your custom app requirements.

Dedicated hours of service
Review KPIs
Monthly reviews and payouts
Fixed-Price Agile
Hire a DevOps engineer through a Flexi model that respects your budget and leaves enough room for evolving future requirements with the development team.

Co-functioning with agile teams
Focus on micro-events and results
Budget control
Time and Resources
Your ongoing project requirements with wavering timelines can be catered to with a flexible model. The DevOps specialist works for flexible time schedules under this module.
Hourly model
Yearly model
Contract-based model
Awards and Recognition Achieved by The NineHertz
We are proud of our customer-centric approach which makes us a leading company for devops consulting services and solutions. Here are some of the accomplishments of The NineHertz in the IT industry.
Top Brands Using
DevOps

Development

The NineHertz is an award-winning DevOps development company. Our apps are developed on the principles of model-driven design, automatic code generation, and visual programming.

Our global clientele speaks for our DevOps professional services that take your business success to new heights.
FAQ
How long does it take to build an application with DevOps?
As the collaboration between the teams involved in the software development process is not efficient enough, it generally takes 2-4 weeks to detect and fix bugs or implement and release minor changes in the software.
Why should you hire DevOps engineers?
A great DevOps engineer is a company changer. They ensure the system is running smoothly and being monitored, and they can respond to issues as they arise.
How can I hire a DevOps developer of my choice?
There are many top companies that offer teams for DevOps development to those who are in need. You find them and we are on the top list of DevOps development companies in the market.
By considering all important factors such as price, quality, and service, one should select a proper DevOps development company in India.
That depends on the budget that the company has. For a better and accurate estimate, consult our DevOps consultants.
DevOps can help companies function better and faster in the best way.
The cost depends on the processes which are used. There are other factors such as functionalities, integration, etc . but we are sure it will be in your budget.