Technology used
Front End Development Tools

JavaScript
Vue.js
Node.js
Angular
React.js

Back-End Development Tools

PHP
C#
Java
Spring
Groovy on Grails
Python
Team
4 Members
Project Manager (1)

|

Developers (3)

|

Designers (2)

|

Testers (1)
Client
RetailerShakti
Industry: E-Commerce & Shopping
Budget
$20,000 – $30,000
for completing the project
Challenges We Meet in the App Development Process
The first and the major difficulty we faced in building this eCommerce app was that we needed to create a mechanism that maintained the inventory, delivery time of the product, customer feedback, and support to give a seamless user experience.
In the sale time, the load on the server becomes heavier, which makes the app working slow and creates a hindrance. In case of managing this situation, we were required to create a highly responsive program that manages a heavy load on the databases due to high customer requests.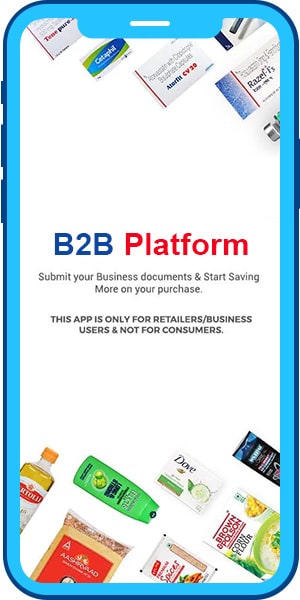 Proposition & Solution
To manage data of inventory and all customers related things, we create a personalized CRM by considering the client's needs. Our highly intuitive CRM allows users to utilize the app flawlessly and give the accurate time of product delivery and price of the required one.
For handling load of the server during sale time, our expert developer team performed intense brainstorming and concluded that it is best to save all the requests in the cache using Redis or Mem cache. All the data that is needed to be published on the sale time is saved and maintained later in the master data so that no data hitting can occur at the time of sale.
Features

We Present

Here are some interesting features that we include in this app to give a seamless user experience.
Customer Panel
Product List & Categorization

Product Detailing

Product Wish list

Personalized Results & Notifications

Product Comparison Tool
Vendor Panel
Registration/Login

Active Subscription Plan

Managing Catalogue & Orders

Automatic Adjustment of Inventory on sale

Set-up & Management of multiple stores
Advanced Features
Push Notifications

Social Login-signup

Efficient CRM Systems

Chatbot for customer support

Real-time analytics

Role-based dashboard

Behaviour Tracking

Business Intelligence

Marketing Tools

Multiple Payment Gateways

Multilingual
Get Set Go!
Contact our professionals to kick-start your project