Smart Street Lighting Control System
An intelligent motion sensor street lighting control system automatically activates when a car or pedestrian is detected in the vicinity. If there is no activity in the area, the light will automatically change to an optimized minimum light level. Expansion of functionality choices employing multifunction light sensors and lighting controllers to reduce energy consumption, minimize maintenance costs, improve citizen safety and quality of life, and take a step toward becoming one of the smart cities.
Industry
Urban Development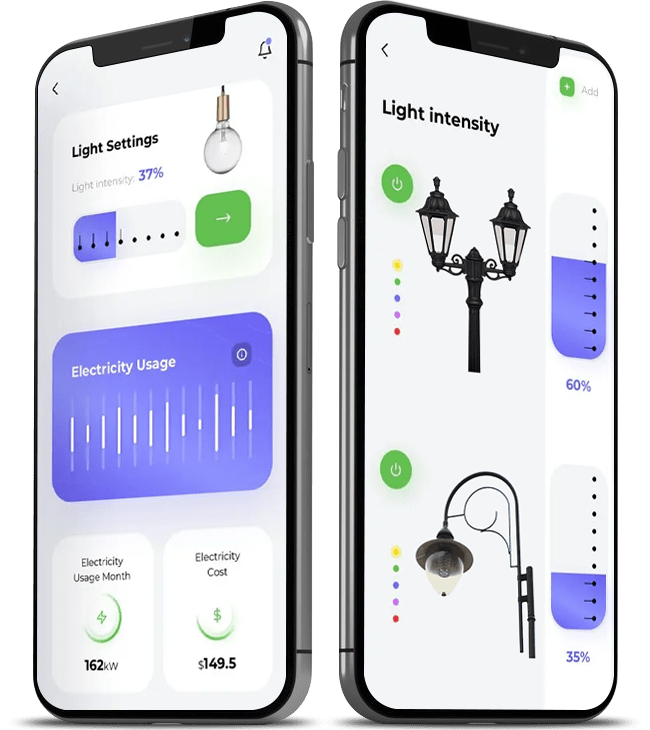 Team
BA (2)
Project Manager (1)
Developers (3)
Database Architect (1)
Designers (1)
QA Testers (2)
Timeline
Of unstoppable work
TechStack
Trading Solution
MySQL
Oracle
Swift
WebRTC
Budget
Budget for completing the project
Let's Discuss Your Project
Get free consultation and let us know your project idea to trun it into an amazing digital product.
Challenges Of Smart Road Light Sensor System Development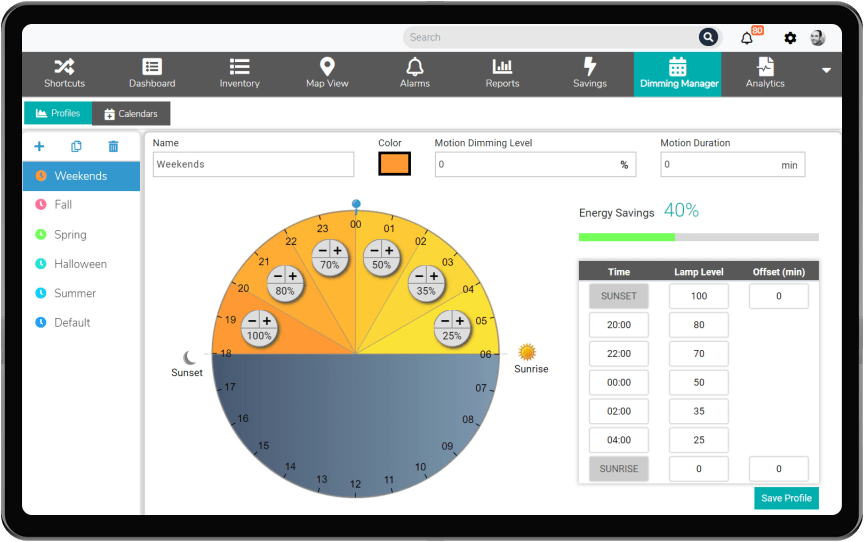 Different Triggers
The key problem faced by our developers in this smart road light sensor system was setting up triggers to ensure the system is sound and saves energy. Our developer had to do some study to find different circumstances of when to turn the light on/off.
Integration Of Multiple Smart City Applications
Another problem was managing the integration of multiple smart city programs. The integration was not easy, and our developers had to think about it and work on it differently.
Sensor Dependency
There are fundamental motion sensors, wireless communication, and lighting control dependability with smart road light sensor system solutions. Making on-demand, dynamic lighting presented hurdles to our developers.
How Did We Solve The Challenge?
Creation Of Dynamic Dimming Profiles
Our developers designed a system based on dynamic dimming for a cost-effective solution that maximizes energy savings. In this way, we can configure hold duration (light level after sensor trigger) and light rate up and down (how quickly the brightness increases and drops) for each individual luminaire.
Open API-Based Smart Street Lighting
With better-illuminated streets, the public's impression of safety improves. Our developers employed Open API-based streetlights, which makes it simple to integrate numerous smart city applications such as smart parking nodes, environment sensors, Wi-Fi hotspots, and surveillance systems – all connected and interoperable via a centralized smart city dashboard.
Safe Circle Of Light
To address sensor dependencies, we combined many sensors in a single housing to provide on-demand dynamic illumination, with the lights adjusting their brightness based on the presence of pedestrians, bicyclists, or cars. Consequently, the lights dim automatically during off-peak hours when no one is in the vicinity. When a human presence is detected, all lights in the surrounding area revert to the brightness levels previously selected by the user, creating a safe circle of light. Interference issues, such as small animals or moving trees, are, of course, automatically filtered away.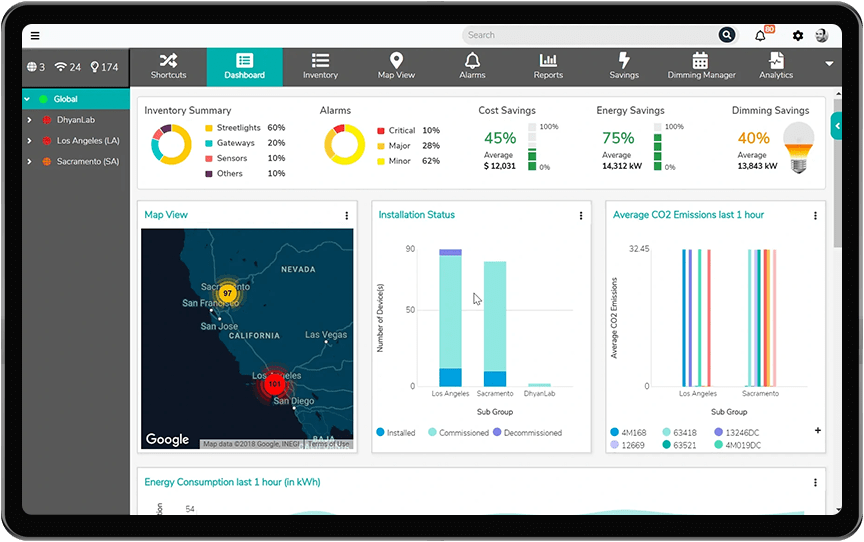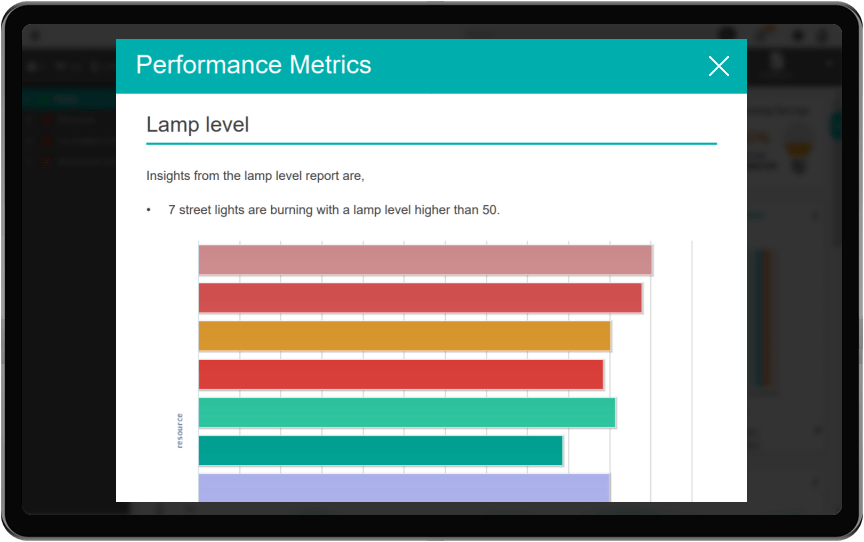 Features Of Smart Streetlights
The NineHertz equipped this smart road light sensor system with a plethora of fantastic features to provide a flawless user experience to its global users.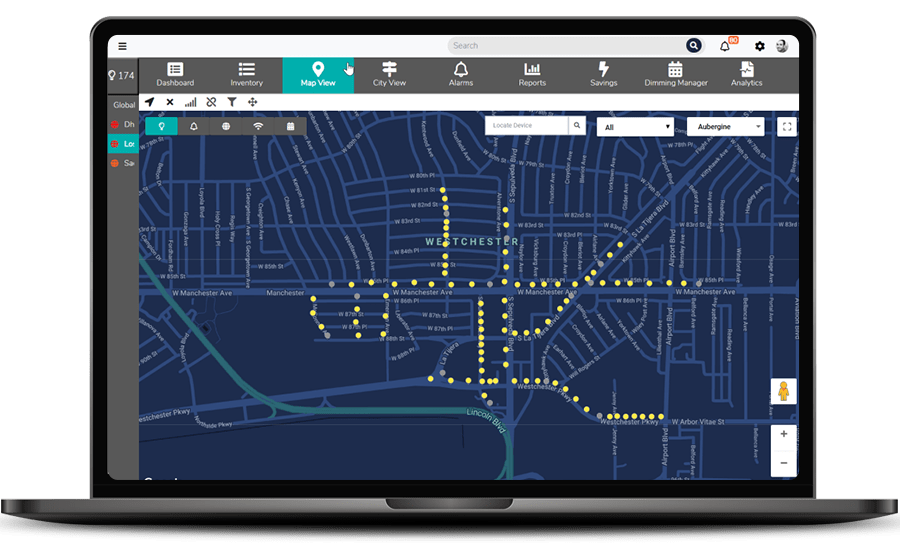 Admin Panel
Real-Time Grid Monitoring Our smart road light sensor system ensures faultless electrical monitoring services. To avoid any disturbance, the luminaire failure is being thoroughly investigated and notify the relevant authorities. A complete parameter report is delivered, and the analytics and access to maintenance tools are graphically stored.
Remote Control The administrators have access to remote control to switch on and off the streetlights as needed. The lights may be dimmed and scheduled to operate at a specific time.
Streetlight Control Software Our technology is built with high-quality components and has a slew of functions, such as being robust, interoperable, and secure, as well as automatically scheduling streetlights. To avoid any malfunctions, you can look into the monitoring system and receive real-time notifications. Furthermore, we offer extensive data analysis to ensure detailed filtering capabilities.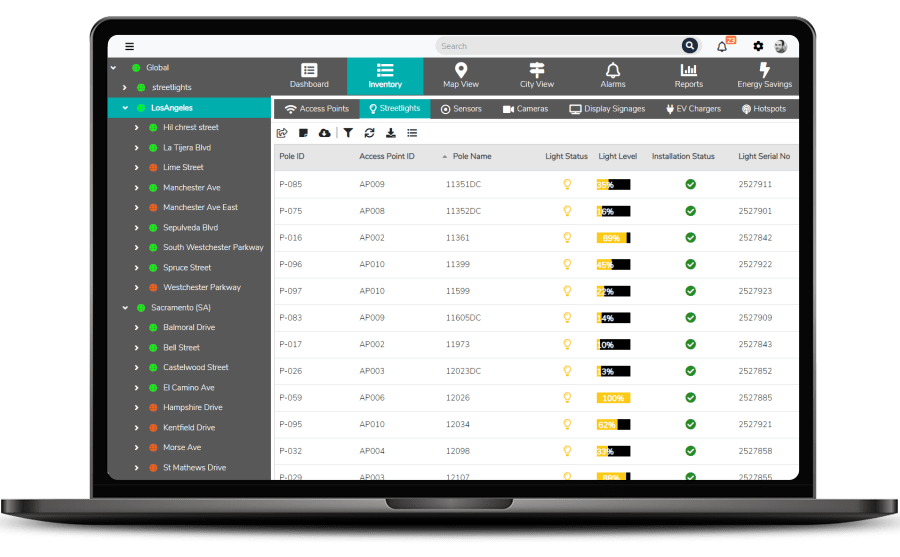 Advanced Features
Read temperature and humidity

Send data to the cloud

Analyze the data

Read ambient light

Notify the ambient light on the app

Read motion

Check day or night lights

Street light set to full intensity

Fire control

Fault detection
Let's Discuss Your Project
Get free consultation and let us know your project idea to trun it into an amazing digital product.
Project Milestones We Achieved
01

Requirement Gathering

First we sign the NDA with the client and after that we start gathering the relevant information for the app.

Team Members

Business Analyst and QA

02

App Designing

Our designers now start designing different app screens and wireframes to give seamless user experiences with a flawless look.

Team Members

UI & UX Designers, BA

03

App Development

By using the latest technologies and tools, our expert app developers develop interactive prototypes that attract user's attention.

Team Members

Expert Developers, Designers, BA

04

App Testing

In the final step, our QA team performs various analyses and validations to make sure that the app runs flawlessly.

Team Members

QA, Developers, BA, Project Manager
Work Gets More Appreciation Than Words
Let's talk more about your plan. Get a free consultancy and no-binding quotation for your project.